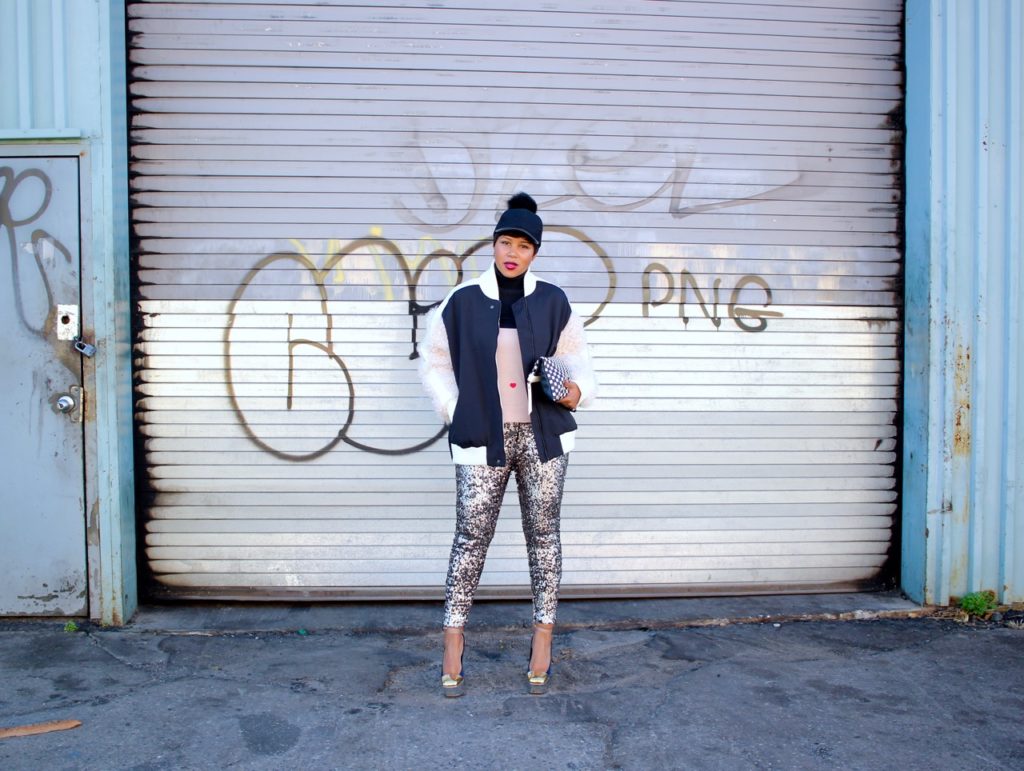 Photography: Ammar Thomas
I'll be honest. I wanted to go into hiding after Tuesday's election. I'm just so baffled in humanity right now. I keep on waiting for Ashton Kutcher to jump out and tell us that this entire thing was an elaborate episode of Punk'd but he never does. Everyday, I have to force myself to come to grips with this current reality.
Dear Echtego Bomber Jacket, you had me at 'sleeves'.
Get The Look