If you couldn't guess this, I have a tendency to over pack on vacations. I live by the motto "Stay ready so that you don't have to get ready." So, my bag is usually ready for not one but all three of these events including separate coats, shoes and handbags: A casual dinner and movie, a party with the girls, and a black tie affair! Ok, ok I don't always pack a ball gown but for the most part, I'm ready for damn near anything.
However, when I make it home after paying round trip overweight bag fees, I have come to notice that I don't wear HALF of the things that are in my bag. So, I've been trying to do like Erykah Badu suggests and "pack light!"
So, for this trip home for the holidays, I brought one piece of outer wear and one bag for the entire week! Trust me, this is a big step for me.
Featuring the H&M Trench Cape and the Louis Vuitton Trevi Bag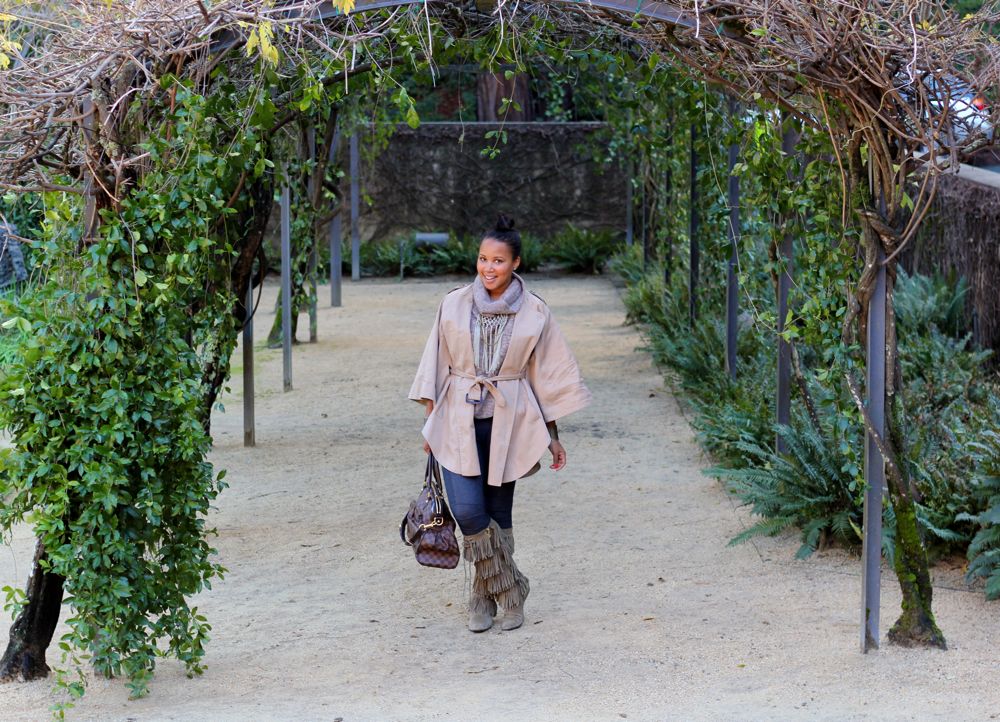 Trench Cape: H&M, Sweater: Mango, Leggings: Romeo & Juliet, Boots: Michael Kors, Vineyard: Hess Collections
Fauxtography Credit: Esme Bartell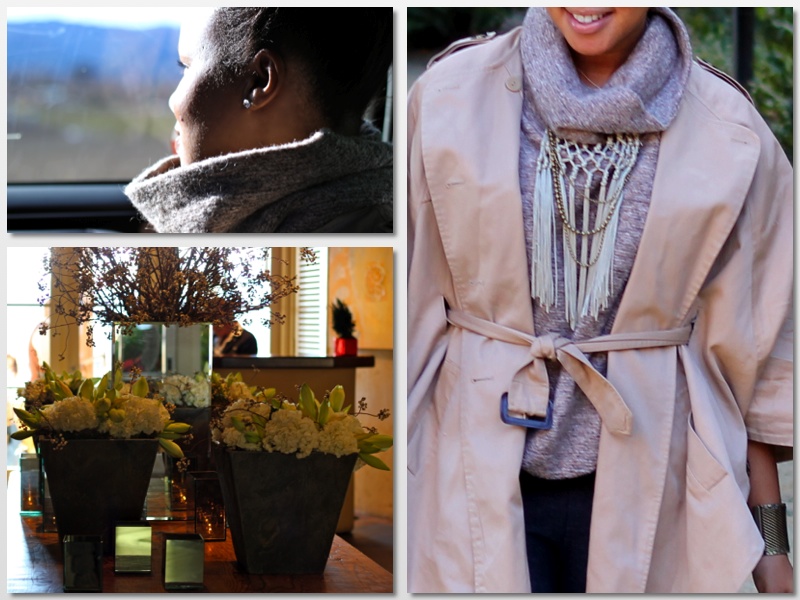 Bag: Louis Vuitton, Necklace: H&M, Cuffs: Oregon Boutique, Flowers: Lobby of Auberge du Soleil (AH-mazing views)


Fauxtography Credit: Esme Bartell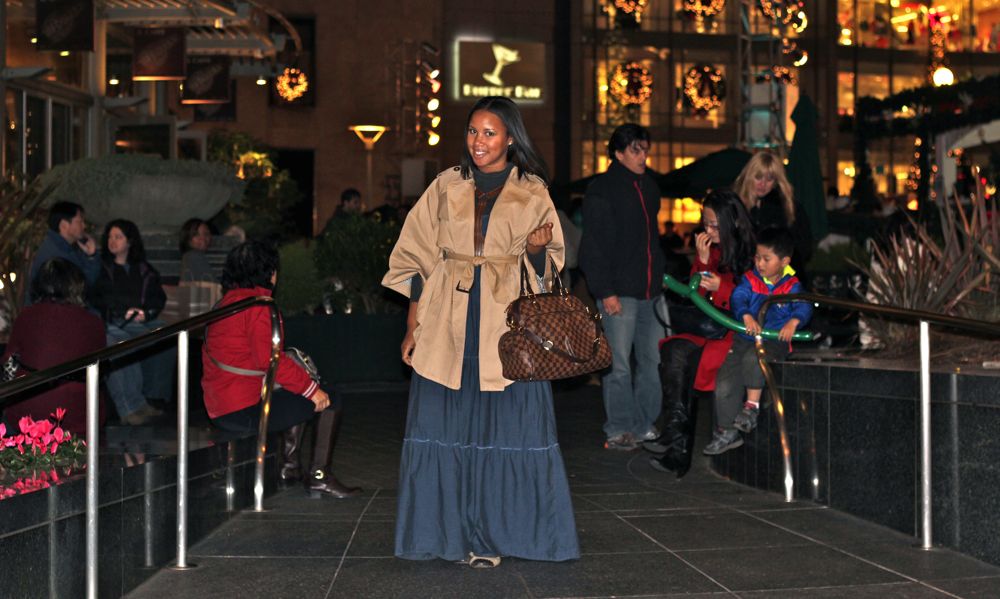 Trench Cape: H&M, Dress: H&M, Turtleneck: Zara


Fauxtography Credit: Jarvis Wilson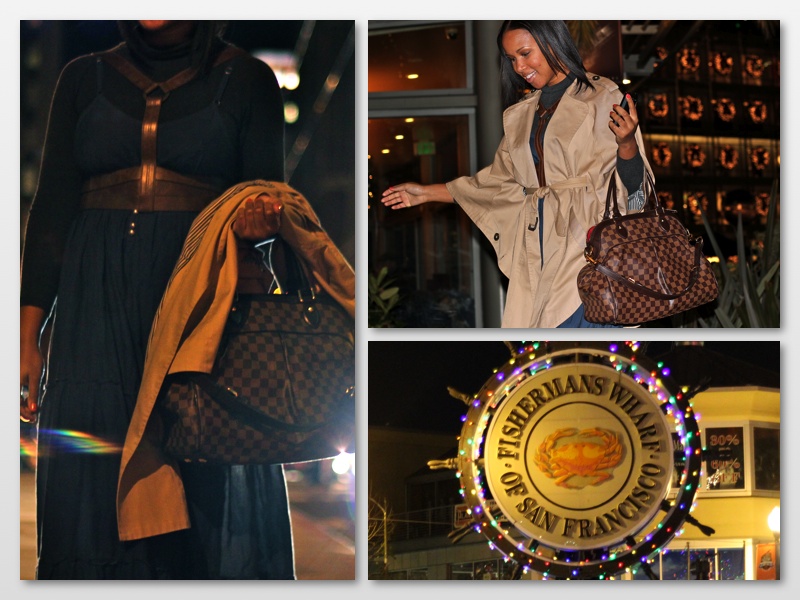 Bag: Louis Vuitton, Harness: ASOS


Fauxtography Credit: Jarvis Wilson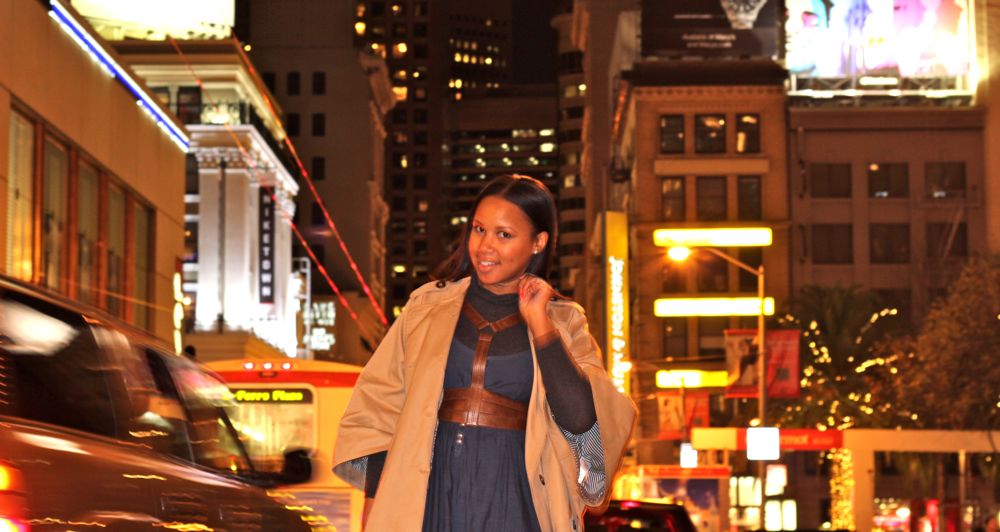 City Lights: San Francisco's Union Square


Fauxtography Credit: Jarvis Wilson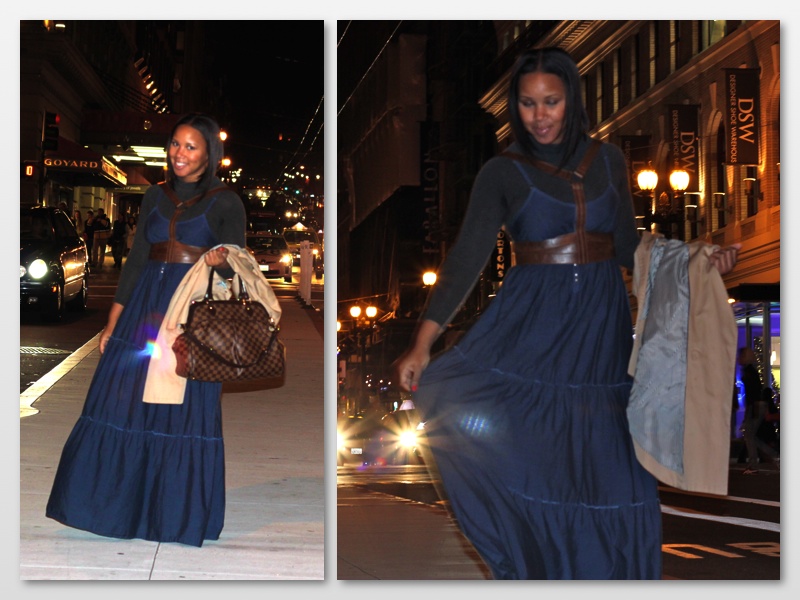 Fauxtography Credit: Jarvis Wilson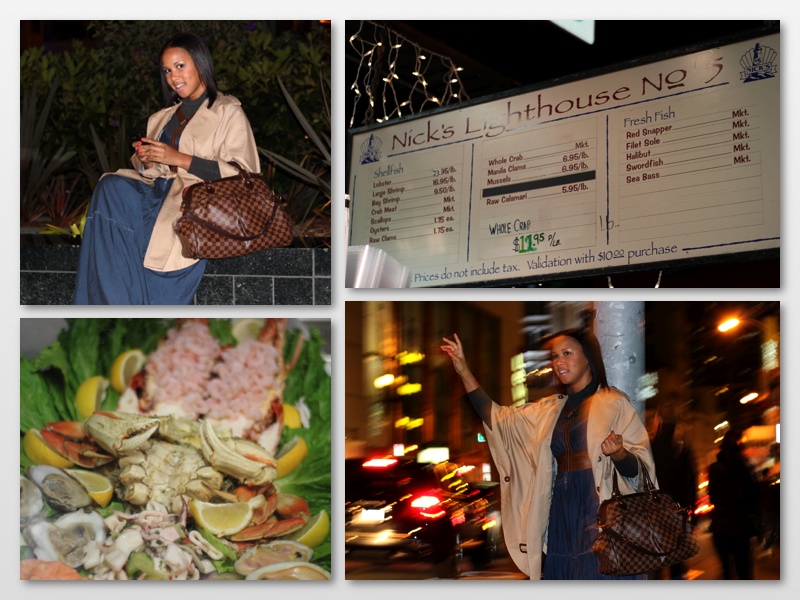 Fauxtography Credit: Jarvis Wilson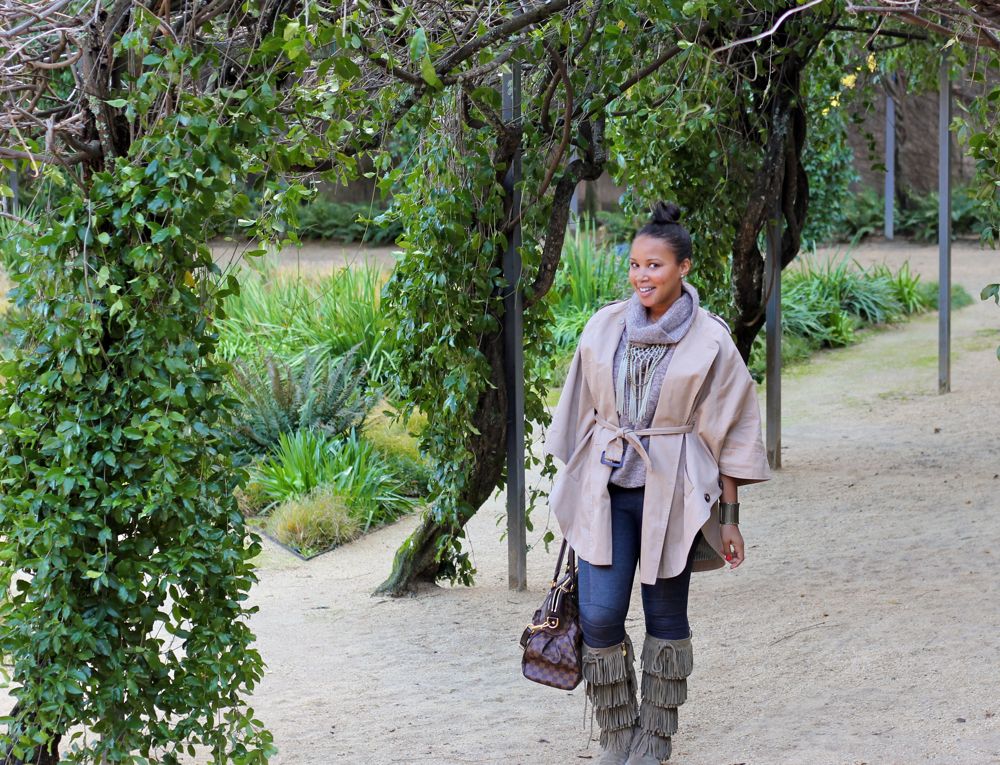 Fauxtography Credit: Esme Bartell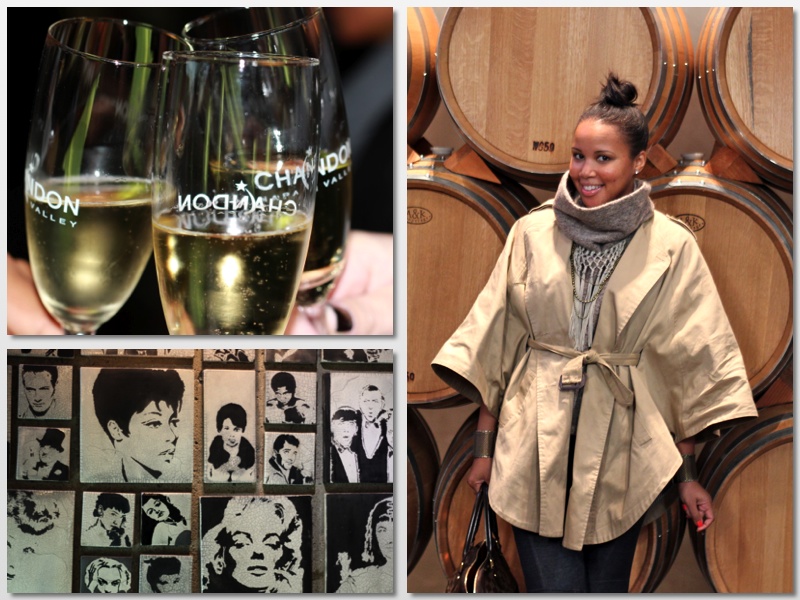 Nails: OPI Cajun Shrimp, Black & White Photo Wall/Champagne Toast: Chandon Vineyards, Wine Barrel Wall: Silver Oak Vineyards
Fauxtography Credit: Me/Sommelier from Silver Oak Vineyard 🙂