As usual, I'm forever rediscovering Phoenix. While driving around downtown, I spotted the cutest little corner which houses several restaurants. Outside of one of the restaurants, there were signs that caused me to have a little conversation with myself: 
Sign: "eat" 
Me: Well, you've got that right!
I try my best to enjoy life. Especially as of late, I really just want to do what makes me happy. It's simple. If not, what is the point?
Wearing florals makes me really happy. I feel light, airy and fresh in florals. In this outfit, I paired florals and neon accessories a
nd they definitely sent my florals into electric shock!
Message for today:
Do what makes you happy. Wear what makes you happy.  Most importantly, enjoy life!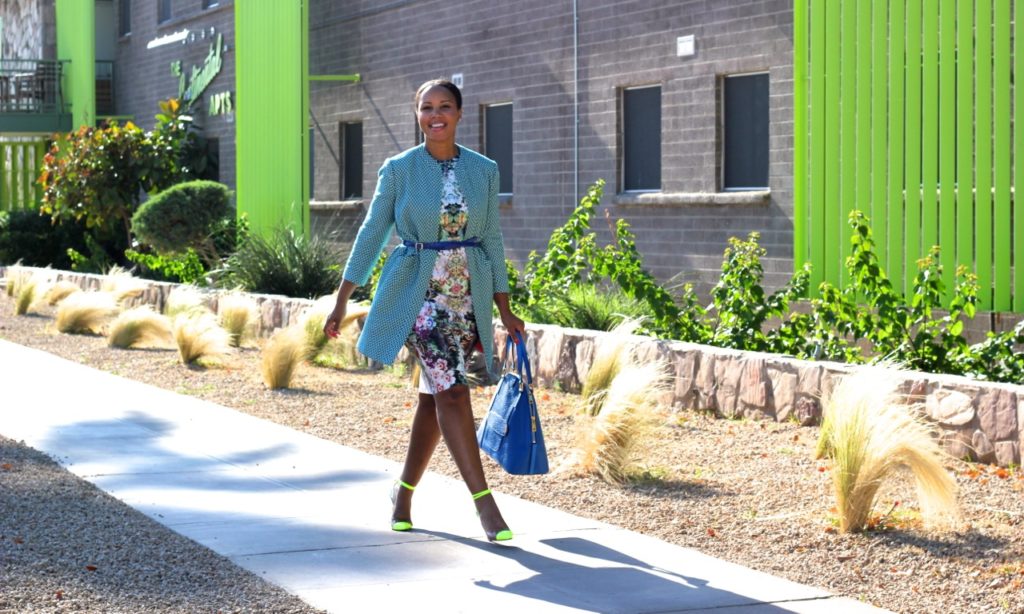 Coat: ASOS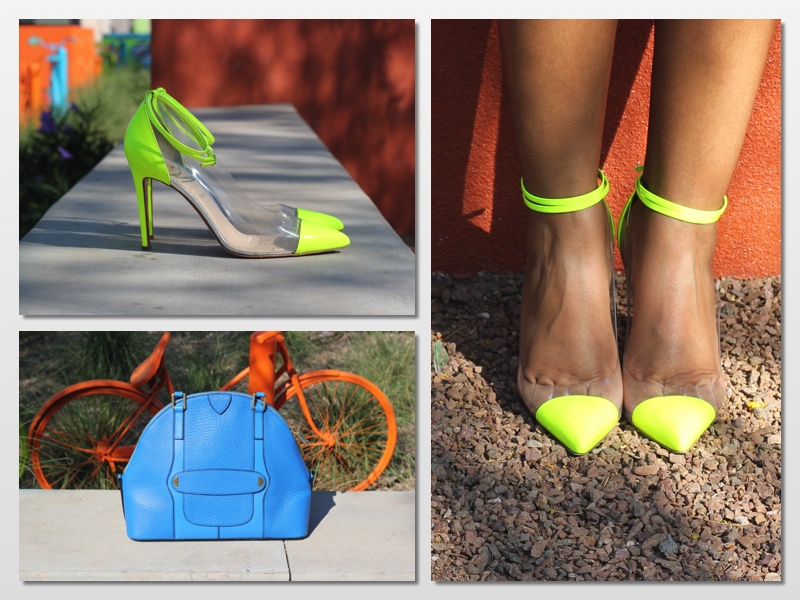 Shoes: Christian Louboutin, Bag: Marc Jacobs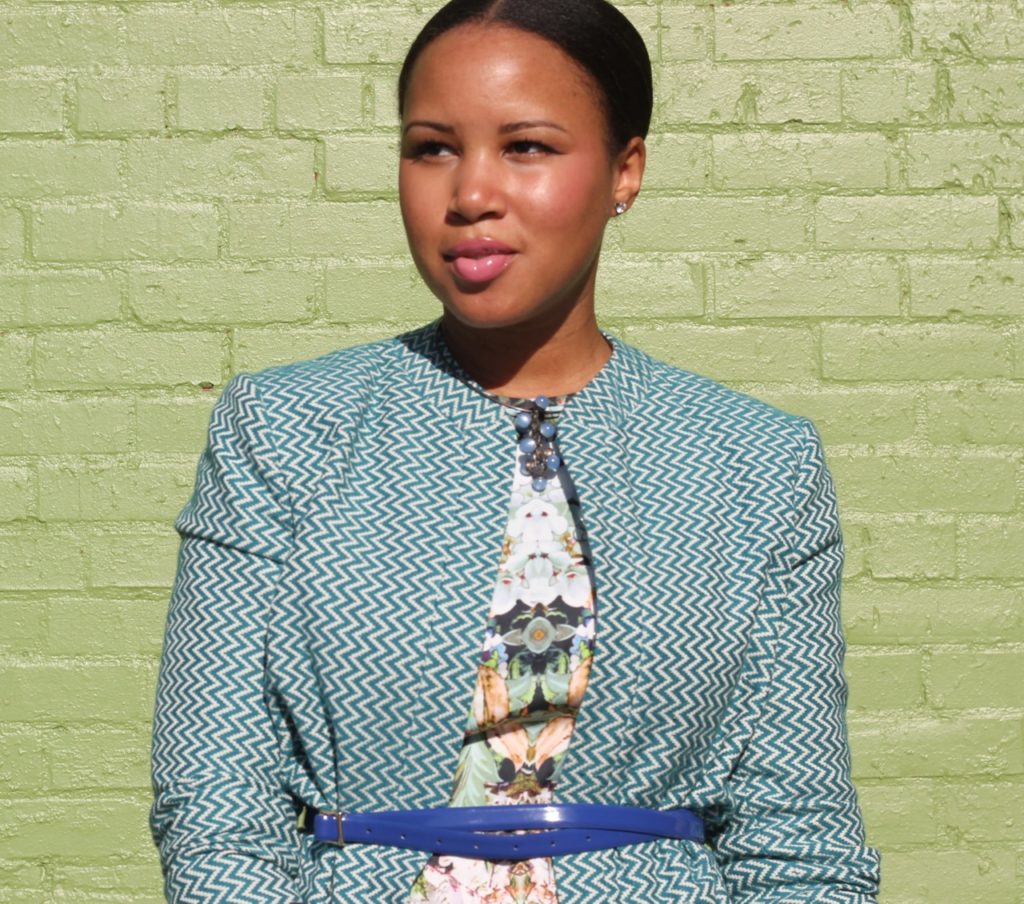 Necklace: Michigan Boutique, Belt: J. Crew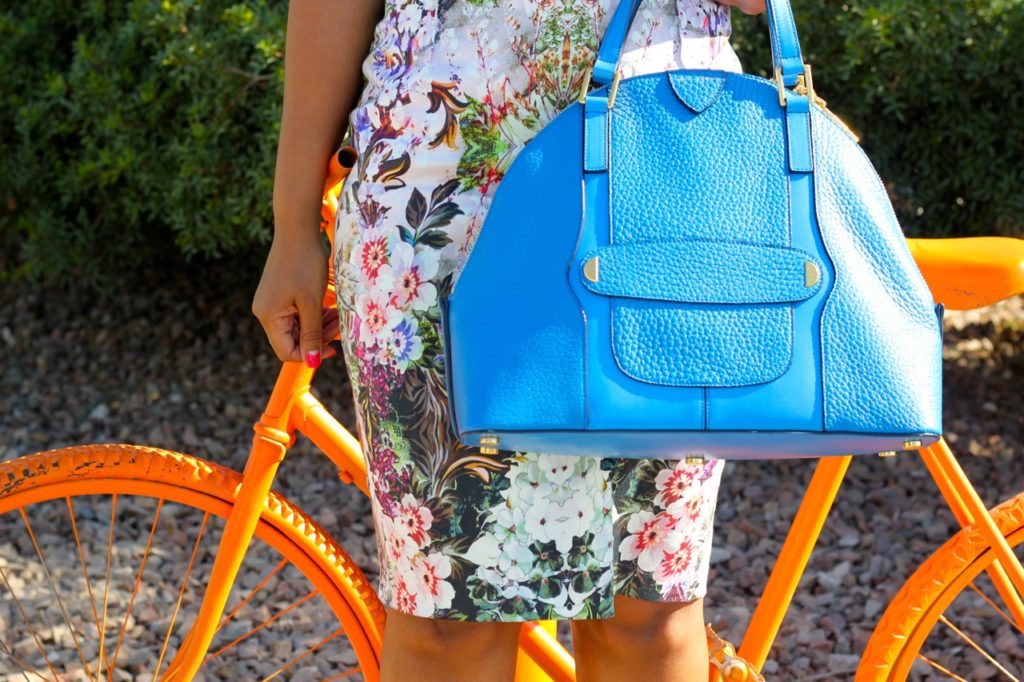 Bag: Marc Jacobs "Sutton"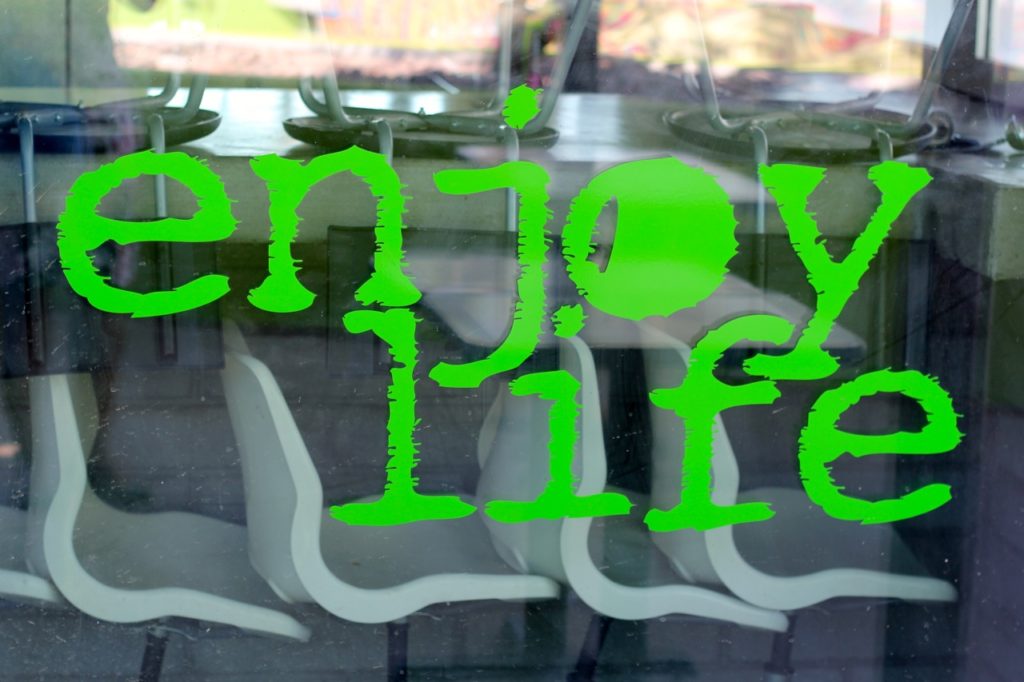 Canvas Building in Downtown Phoenix
Zara Dress – Similar here
Christian Louboutin "
Un Bout" 
Shoes- No Longer Available
Marc Jacobs Bag – Sold here
J. Crew Belt – Similar here