So, I'm pretty sure that I love pencil skirts. I feel like a real lady when I'm wearing them. I may even walk a little differently. Cue up "Get Me Bodied".
Do the Naomi Campbell walk, Naomi Campbell walk. Walk across the room like Naomi Campbell…
There's something so classy about a shape framing pencil skirt and a fabulous pair of heels (oh and a dope bag and cute top!).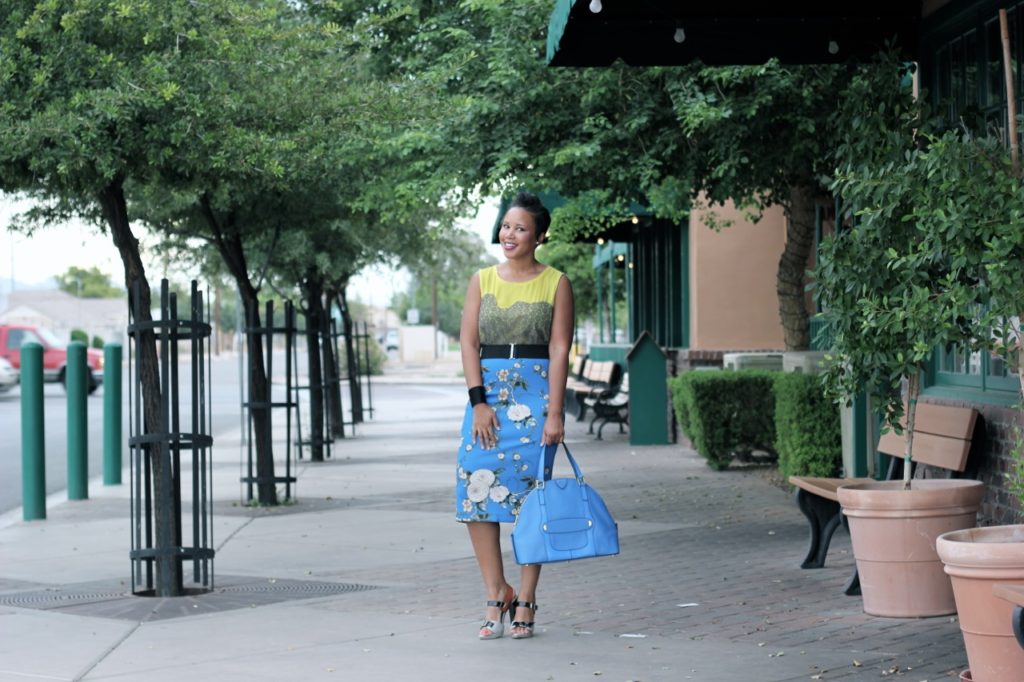 Dress (worn as a top): Fumblin' Foe, Skirt: Zara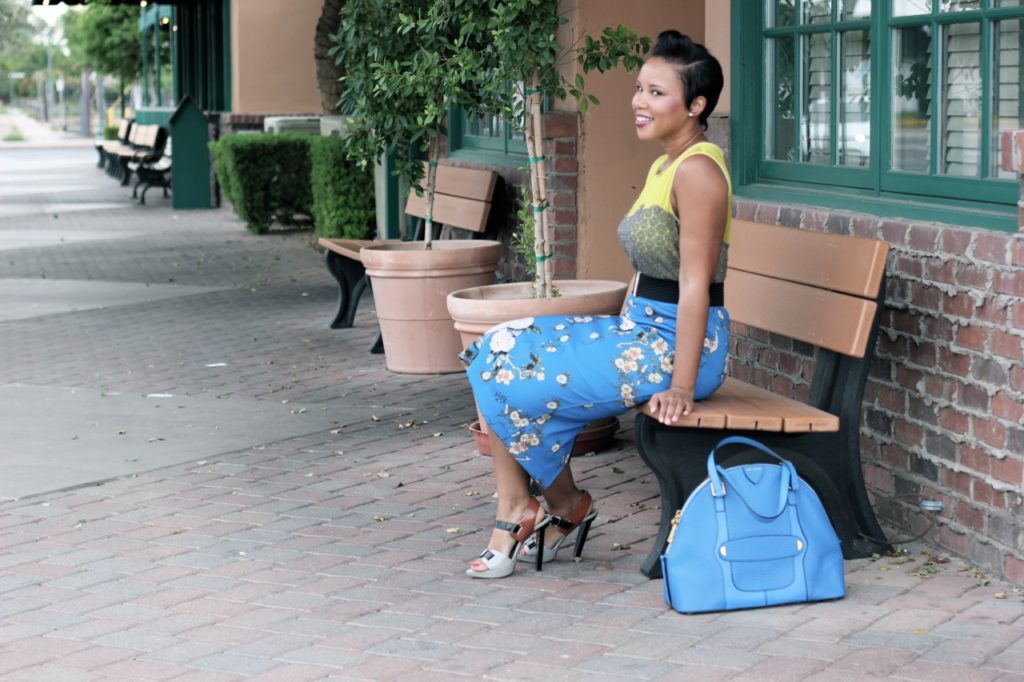 Bag: Marc Jacobs, Shoes: Marni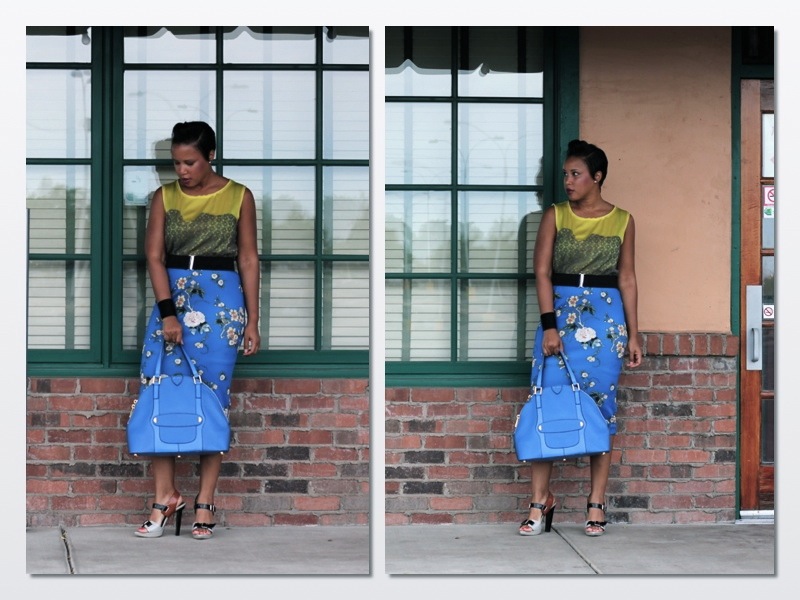 Cuff: Armani Exchange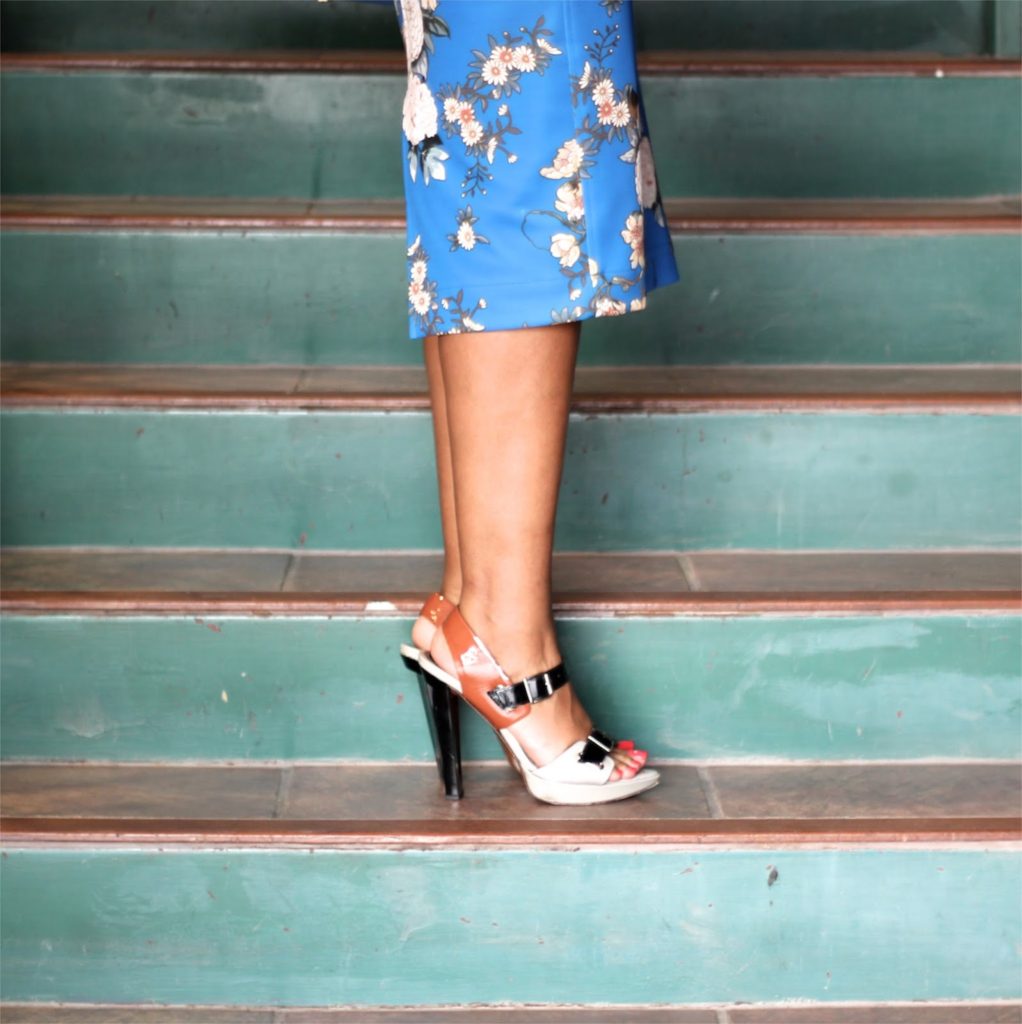 Shoes: Marni
Bag: Marc Jacobs
Zara Skirt – Similar here
Marc Jacobs Bag – No Longer Available
Marni Shoes – Similar here
Armani Exchange Cuff – Similar here