How 80s of me, I know. I couldn't resist. And it was completely by accident. I started with the Armani Exchange denim pageboy hat and the Melody Ehsani Queen of the Jungle Necklace just felt so right. We won't even talk about the skirt. Like, let's not even acknowledge it.
Wait, but the skirt was $20. 
Ok, I won't mention the skirt again. 
Hold on, but people left it in the store for WEEKS! Like, no one even wanted it. I'm done talking about it. For real this time, 
I won't mention the skirt again. 
One last thing, 
there were a few sequins missing from the front of the skirt BUT a
 few missing sequins should NEVER stop you from having something fabulous. 
Message: Get a good tailor in your life. Now.
Anyway, check out the video. It's poetry in motion.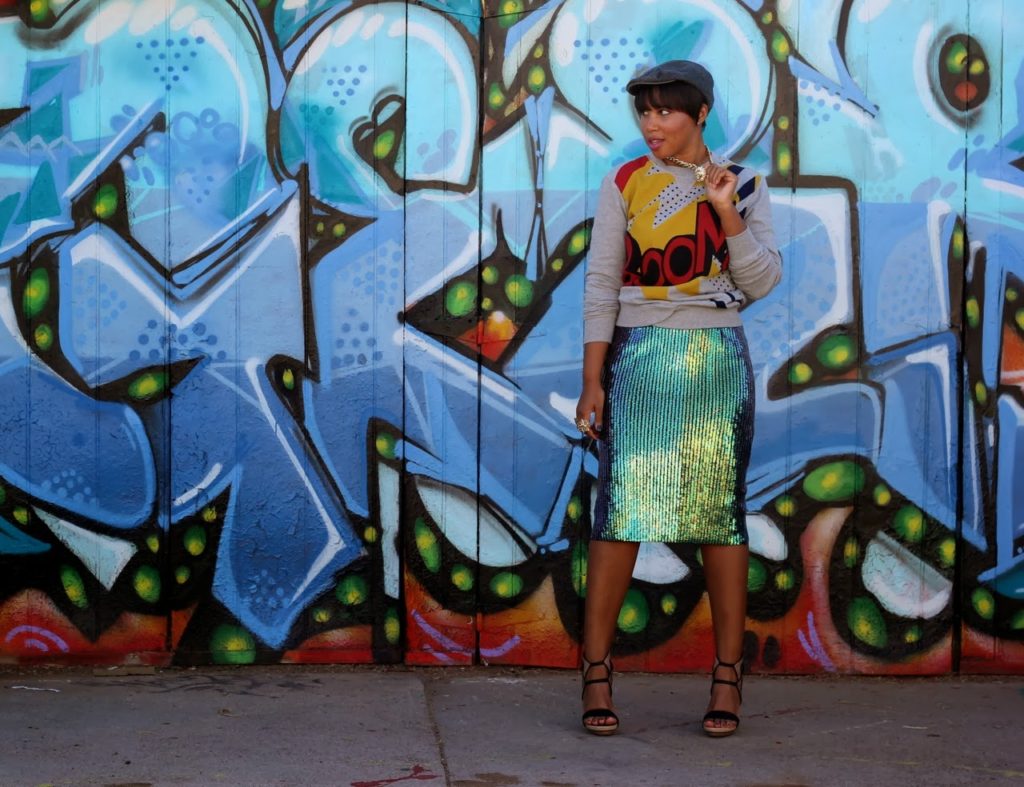 Sweatshirt: 3.1 Phillip Lim for Target, Skirt: H&M, Necklace: Melody Ehsani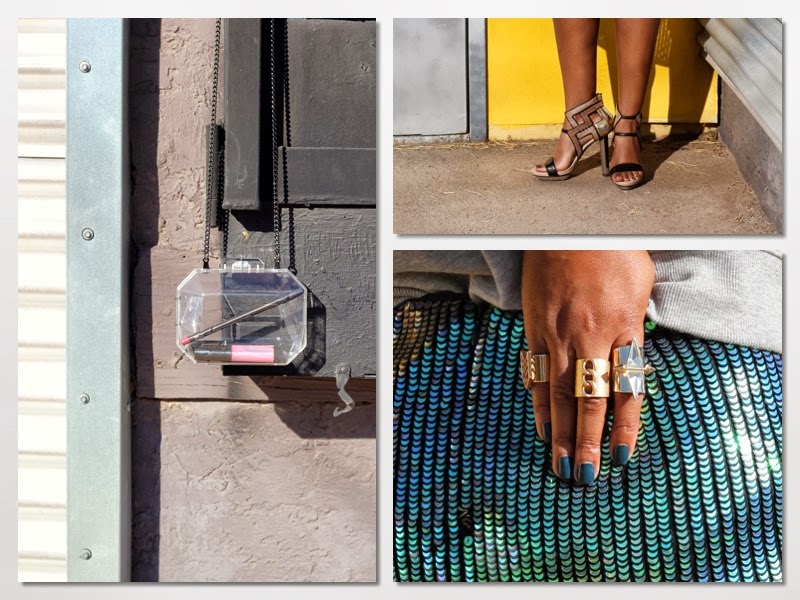 Bag: Zara, Shoes: Burak Uyan, Rings: H&M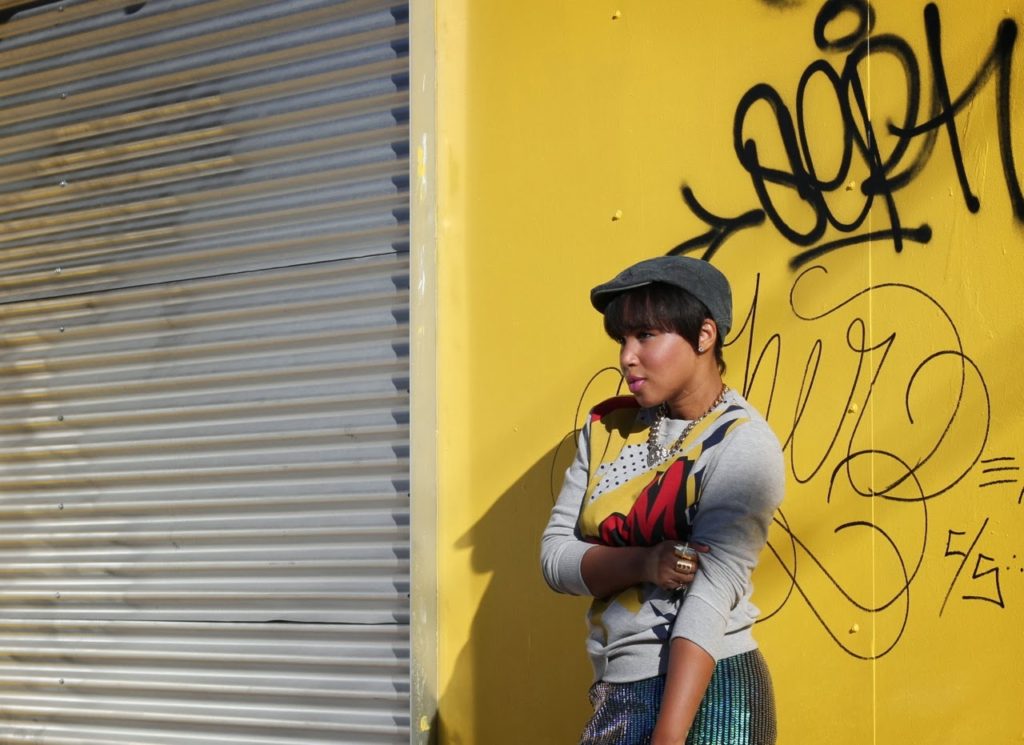 Hat: Armani Exchange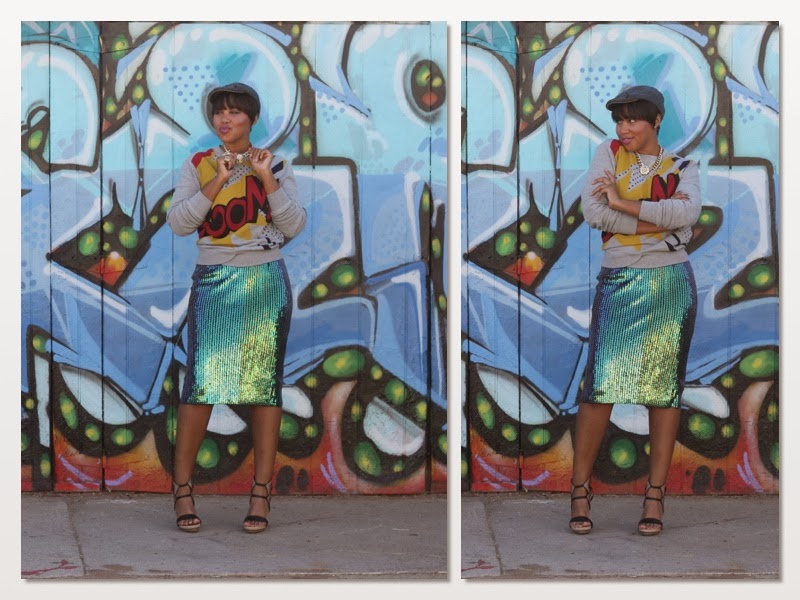 Sweatshirt: 3.1 Phillip Lim for Target, Skirt: H&M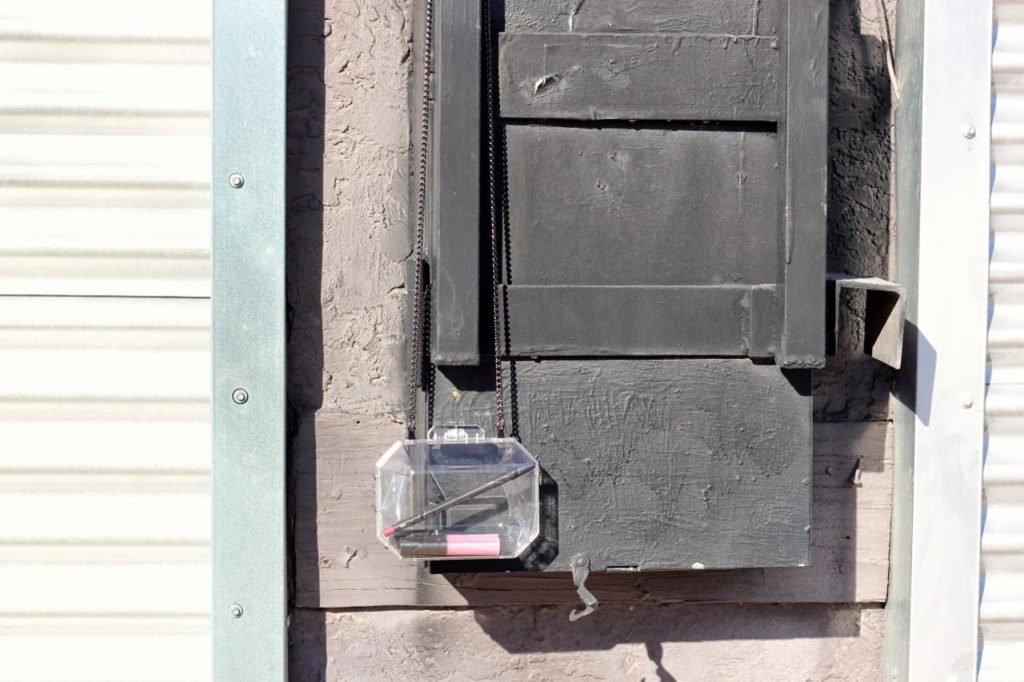 Bag: Zara, Lips: MAC Up the Amp Lipstick, MAC Soar Lip Pencil, MAC Morning Glory Lustreglass
3.1 Phillip for Target Sweatshirt – Sold here
Melody Ehsani Queen of the Jungle Necklace – Sold here 
MAC Up the Amp Lipstick – Sold here
MAC Soar Lip Pencil – Sold here
MAC Morning Glory Lustreglass – Sold here