For the last look, I am featuring a little monochromatic mixed print with a boost of color. You all know how I feel about cobalt blue.
So, if you were to ask my friends about my arrival time to events, they may or may not say that I can sometimes, not all the time, be a little bit tardy. It's just that I try to do too much before I leave the house. 
For instance, I'll have one hour before I need to arrive somewhere which includes a 30-minute drive to the location. In my mind, I can completely do my hair, paint my nails, fold the laundry, wash the dishes, Facebook surf and get dressed in the remaining 30 minutes. Yes, I'm ambitious and totally wrong!
Check out the video for "Fashionably Late":
Coat: H&M, Dress (worn as shirt): ASOS, Pants: H&M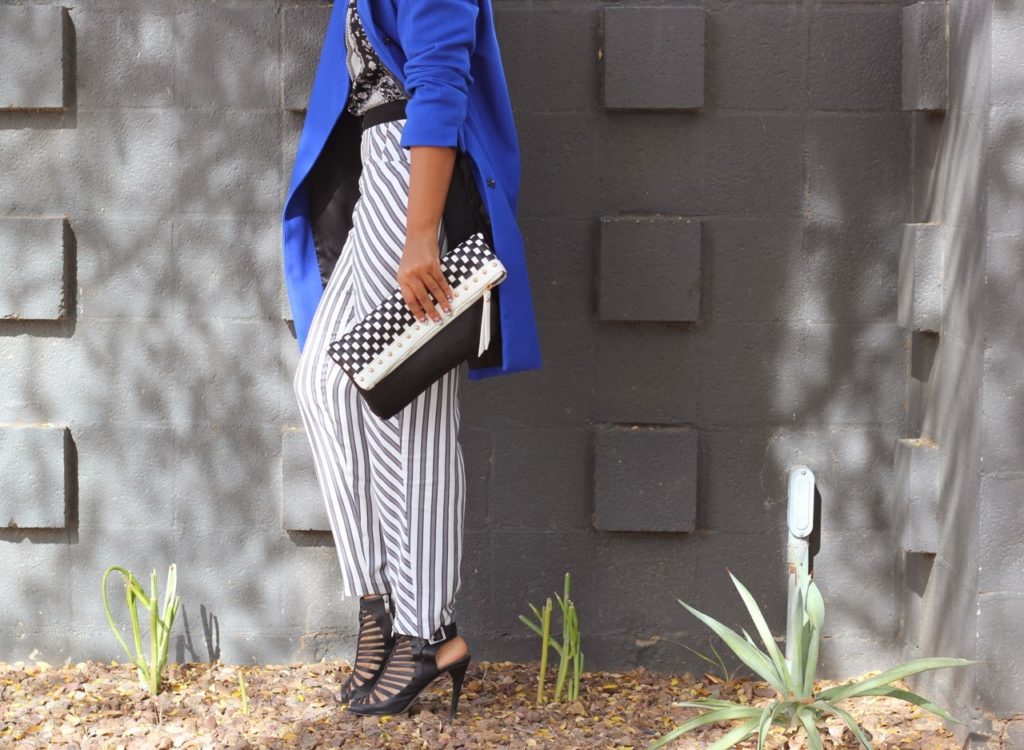 Clutch: Nasty Gal, Shoes: Vince Camuto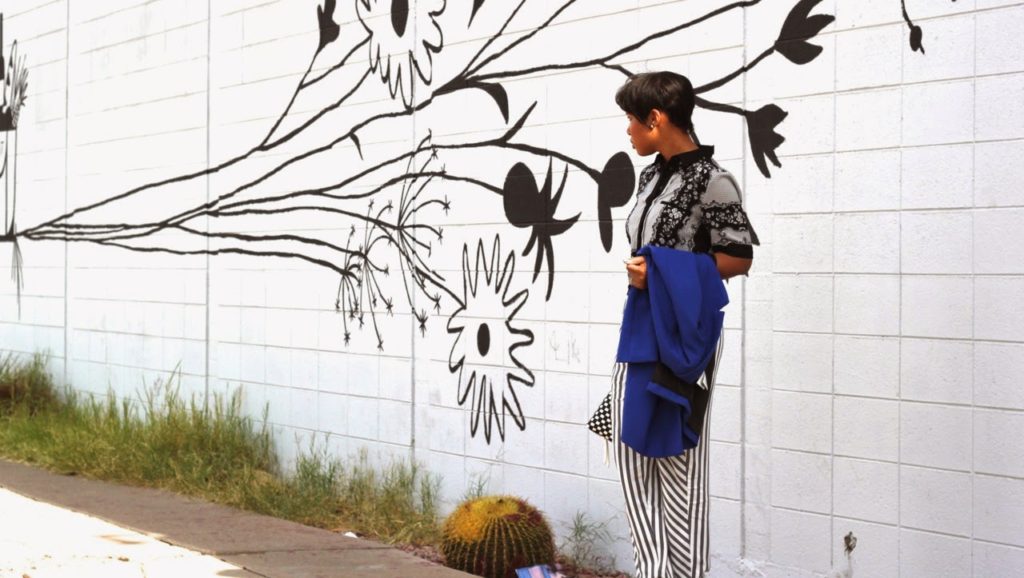 Coat: H&M, Dress (worn as shirt): ASOS, Pants: H&M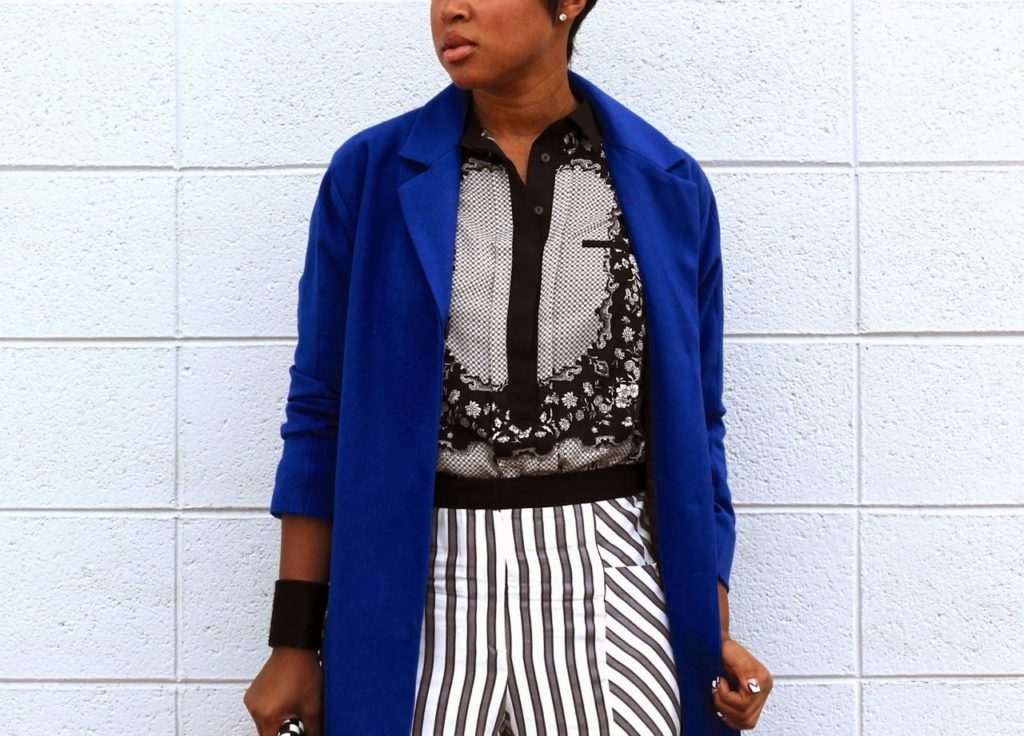 Coat: H&M, Dress (worn as shirt): ASOS, Pants: H&M, Cuff: Armani Exchange
Armani Exchange Pony Hair Cuff – Similar here