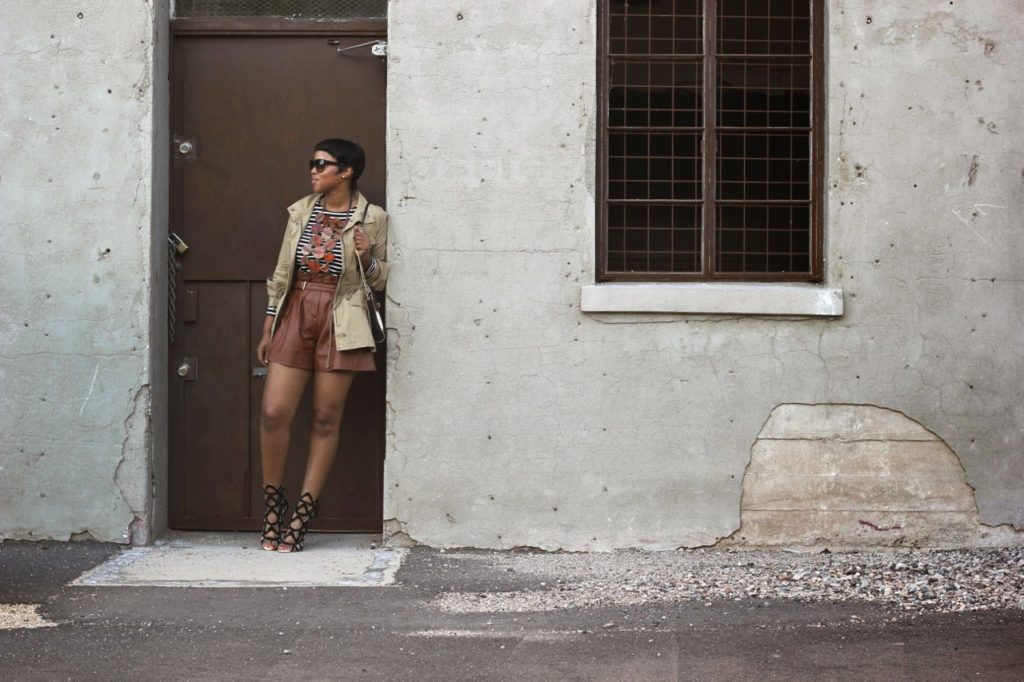 Jacket: Old Navy | Dress worn as top: Oasis (similar here) | Shorts: t.b.a (similar here) | Sandals: Sophia Webster | Bag: BCBG (similar here) | Necklace: ASOS (similar here) | Sunglasses: H&M
Let me introduce you to one of my new best friends. Say hello to this
utility jacket from Old Navy
. It's one of the most versatile pieces that you can own. Dress it up or dress it down; this jacket isn't messing around. Even if you get the urge to wrangle some alligators, go in style!
I found this little gem in the midst of my frantic preparation for New York Fashion Week (Eek! Less than a week out!). So, I set aside some time to share her with you. You wouldn't believe the fit. Honestly, one of my favorite parts about this jacket may be the drawstrings. They create feminine curves for every body type. You all know how I feel about a cinched waste!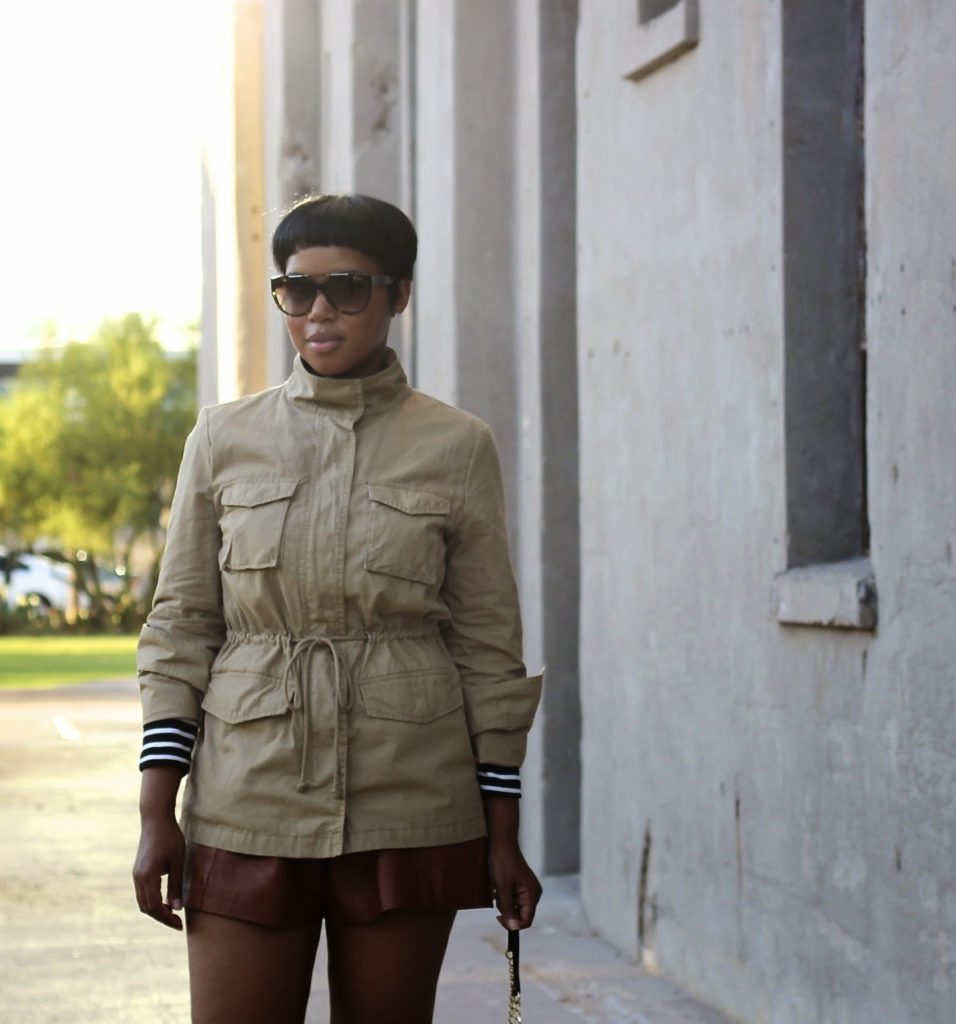 Jacket: Old Navy | Dress worn as top: Oasis (similar here) | Shorts: t.b.a (similar here) | Sunglasses: H&M
I paired this jacket with two pair of shorts (one more casual than the other), army green pants and a little dressy fringed skirt. Double it up with another piece of outerwear, open it, close it; you can literally do whatever you like. Folks, we have found a real winner with this one!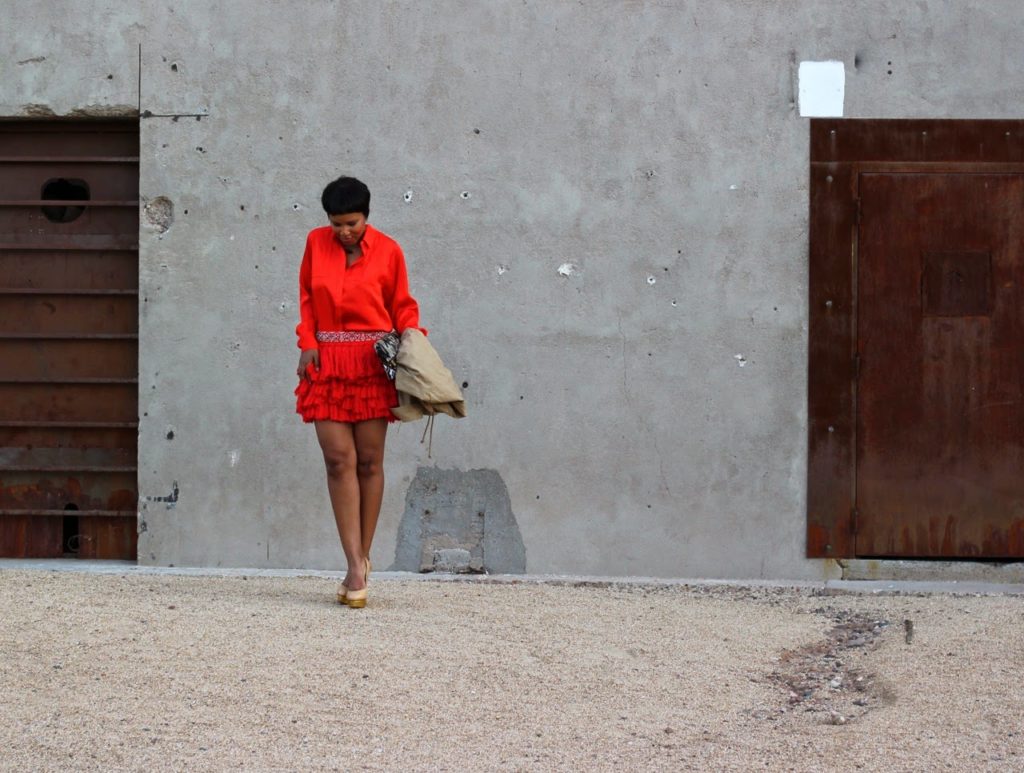 Top: H&M (similar here) | Skirt: H&M (similar here) | Jacket: Old Navy | Shoes: Charlotte Olympia (similar here) |  Clutch: Nneka Saran (Similar here)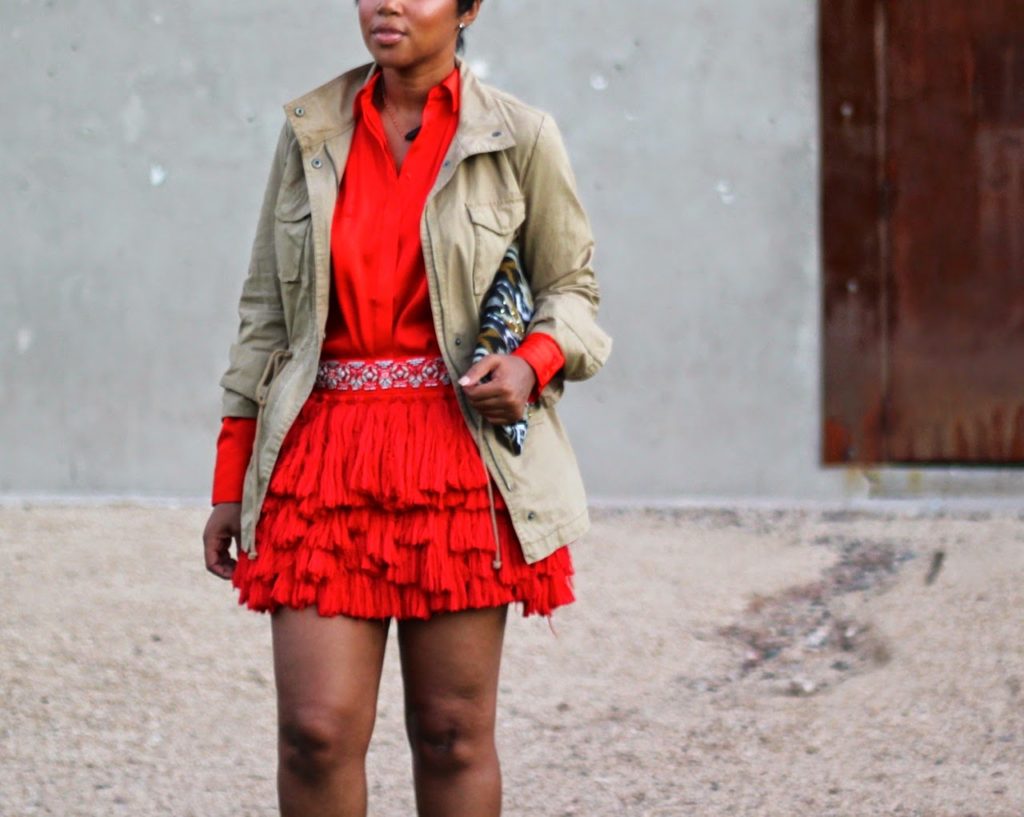 Top: H&M (similar here) | Skirt: H&M (similar here) | Jacket: Old Navy |  Clutch: Nneka Saran (Similar here)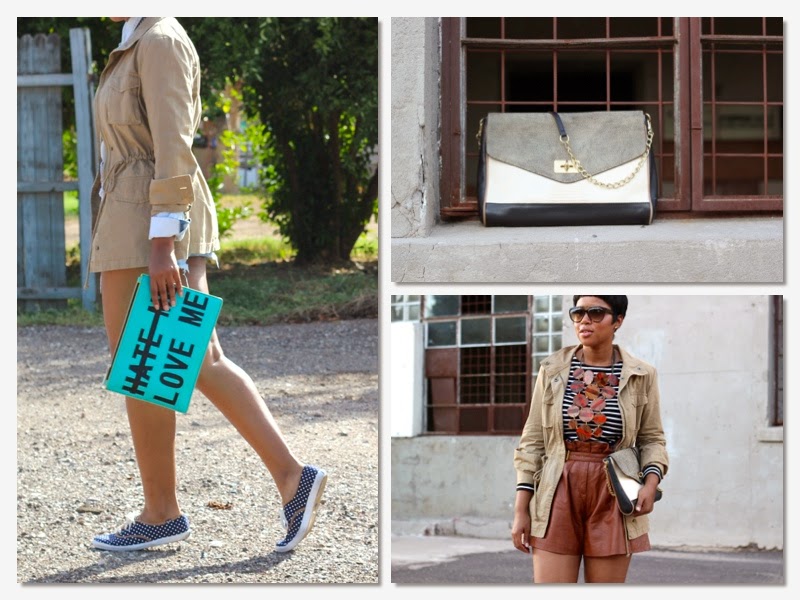 Jacket: Old Navy |  Shoes: Madewell (similar here) | Clutch: Zara (Similar here) | Dress worn as top: Oasis (similar here) | Shorts: t.b.a (similar here) |  Bag: BCBG (similar here) | Necklace: ASOS (similar here) | Sunglasses: H&M