The weekends were made for relaxing shades of grey, errands and red oxfords!
The busier that life gets and there more things that there are to do, the more of a fan I become of comfortable dressing. I wish I was the girl who can go to the grocery store, pick up dry cleaning and run a relatively short 10K in heels. I'm not that girl. I like for the calf burn that comes from heels to be well earned from a night out on the town. So, I call on my flat shoes for daytime weekend activities.
My flats range from oxfords, boots and newly added Superstar and Stan Smith Adidas. I literally start my looks from the bottom up. Once a few shoe options have been selected, I form the rest of the outfit based around those shoes.
I went out Saturday night wearing heels and my calves are still thanking me for it this morning. It shouldn't have to hurt to look good!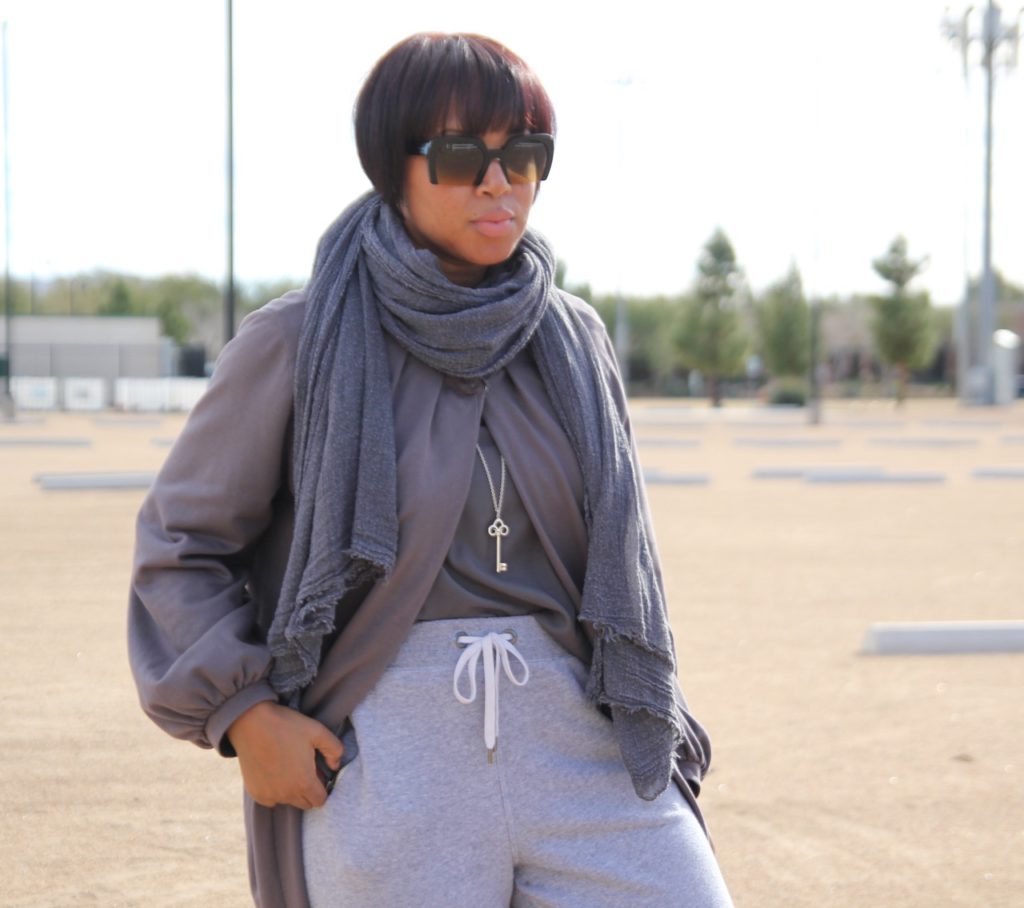 Get the Look:
Young, Fabulous & Broke Cloak – No Longer Available
*Use Code: THEWERKPLACE for one month free!