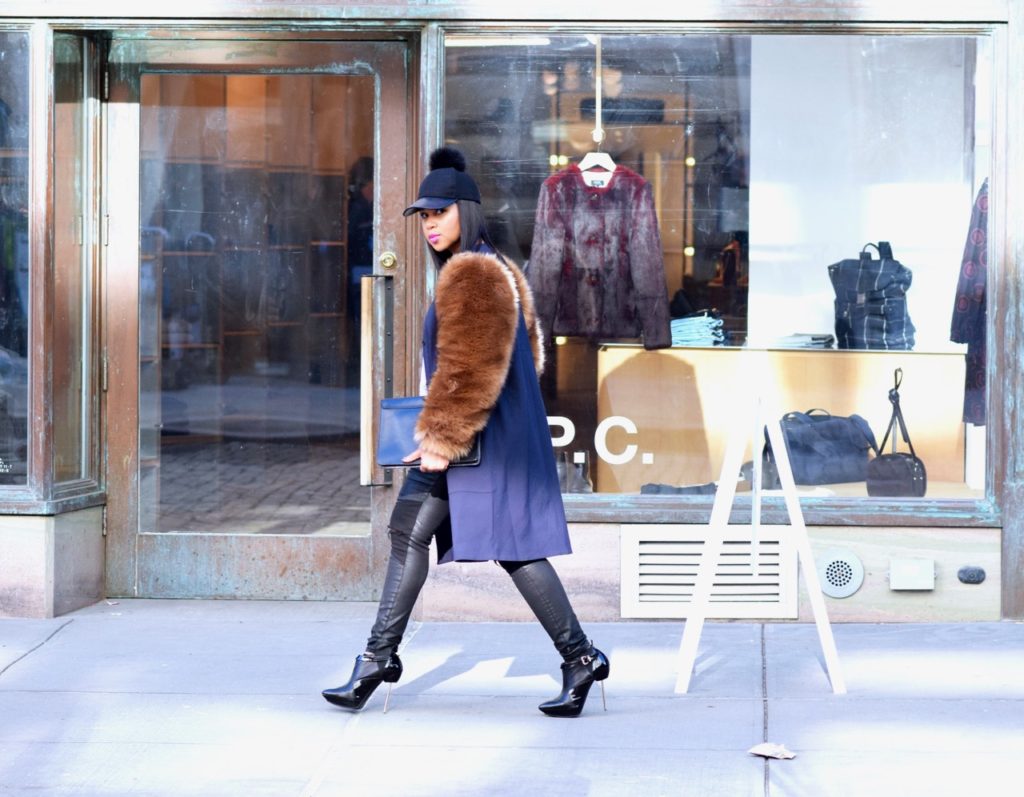 Instant Outfit Elevation
Statement coats like the one featured in this look can take a look from zero to hero! I'm literally wearing jeans (very dope jeans, by the way) and a sweatshirt. Talk about outfit elevation! This is how it's done, folks.
Networking Tool
Statement pieces are actually great for networking. People who understand your style will appreciate it and want to talk to you about it.  They'll, also, want to touch you without permission which can be strange and invasive. I literally had to tell someone that they couldn't pet me this weekend. Seriously, I'm not an animal.
Function AND Style
During the Winter season, many people won't even get to see the outfit that you have creatively curated but they will take notice of your outerwear. Give them something good to see. Also, make sure that it does the job and keeps you warm. The sleeves on this jacket are more than up to the challenge during these colder temperatures.
Get a statement coat in your life!
Get The Look:
'Feminist AF' Sweatshirt c/o Monthly Gift – Similar
here
Versace Booties – No Longer Available
Pom Pom Hat – Similar
here