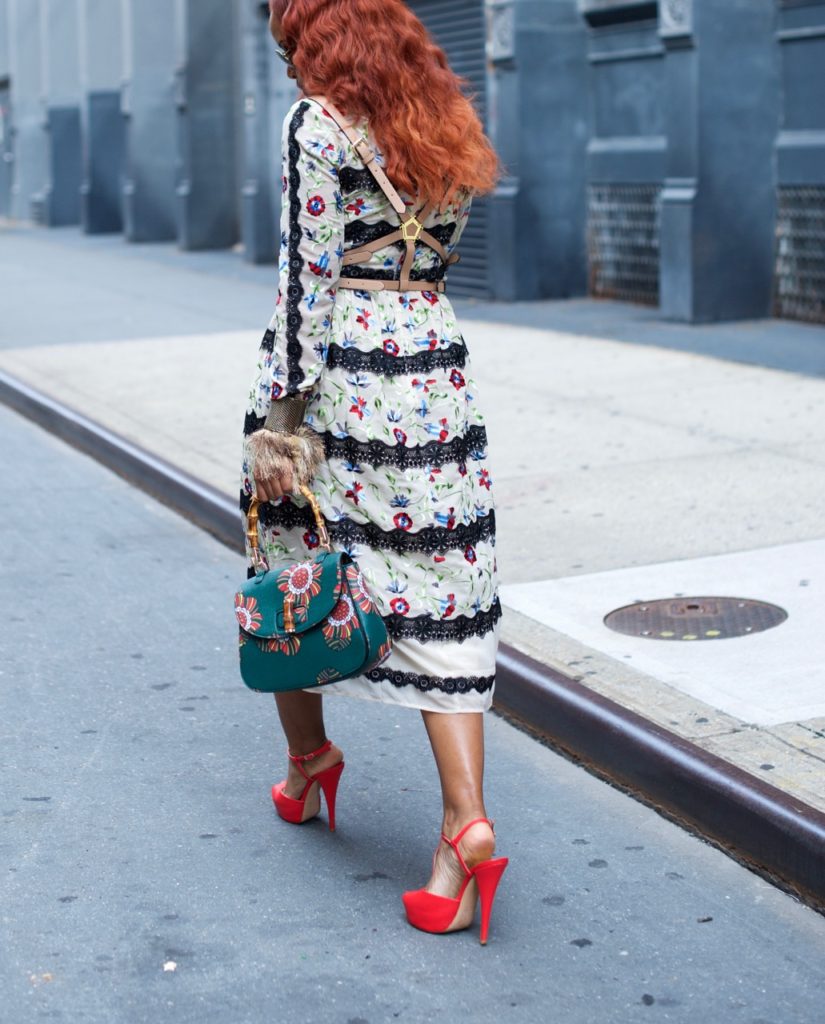 This post is brought to you in partnership with ModCloth but all thoughts, opinions and styling are my own!
With a new hair color comes new responsibility.
Hear me out. You'll need new makeup, hair products and, of course, a new wardrobe. Amiright?
You can't just pop up with a brand new amazing hair color and continue to wear the same ol' makeup and clothing that you've been wearing. It's your excuse (or just the one that I'm using) to add to the collection. Go ahead, I'm granting you (and myself) permission to refresh the entire situation.
So, when I was given to opportunity to partner with ModCloth on their August Pre-Fall Collection, I was all the way onboard. Like, where do I sign up?!
ModCloth is my type of quirky, pattern-mixing deliciousness. Most importantly, every body type can get involved. The 'Folklore Has It Midi' dress that I'm wearing in this look is available in sizes XXS all the way up to 4X! Talk about being inclusive and promoting body positivity.
Once you visit ModCloth, you'll see that they're all about the business of having fun with personal style. They have a great price point, awesome prints, cool accessories and an even quirkier 'Home Decor & Gifts' section.
I'm currently praying over my shopping cart as we speak because "Houston, we have a problem!".
Get The Look:
BCBG Harness – No Longer Available
SaveSaveSaveSave
SaveSave