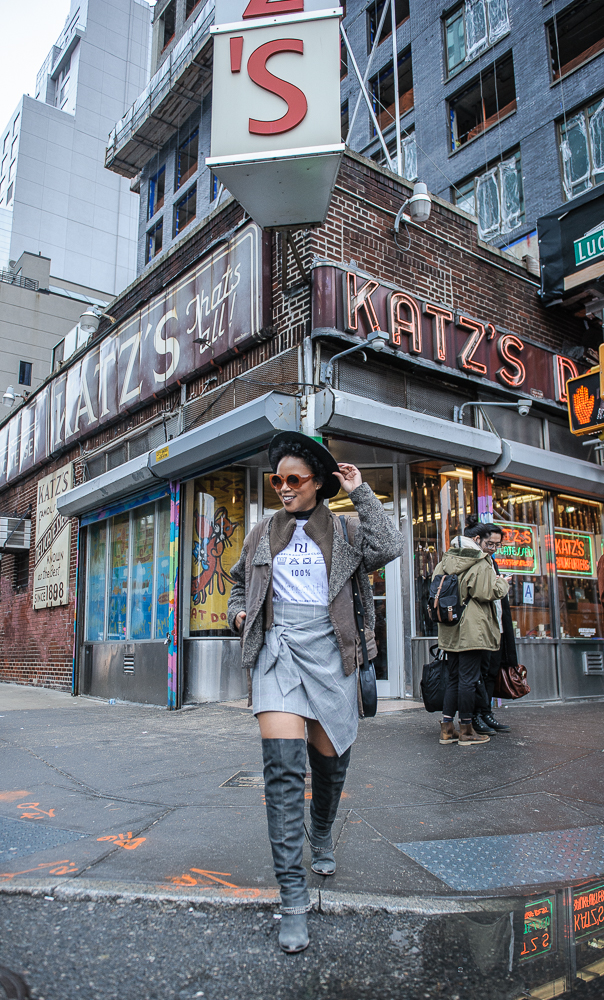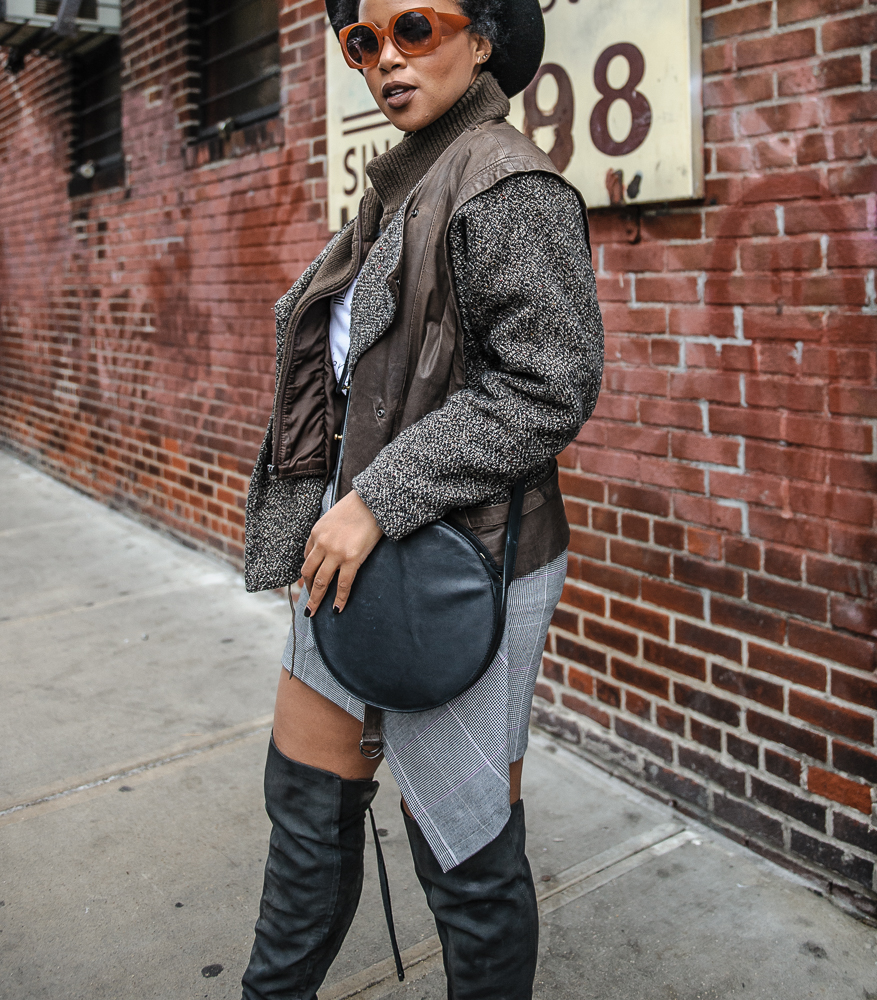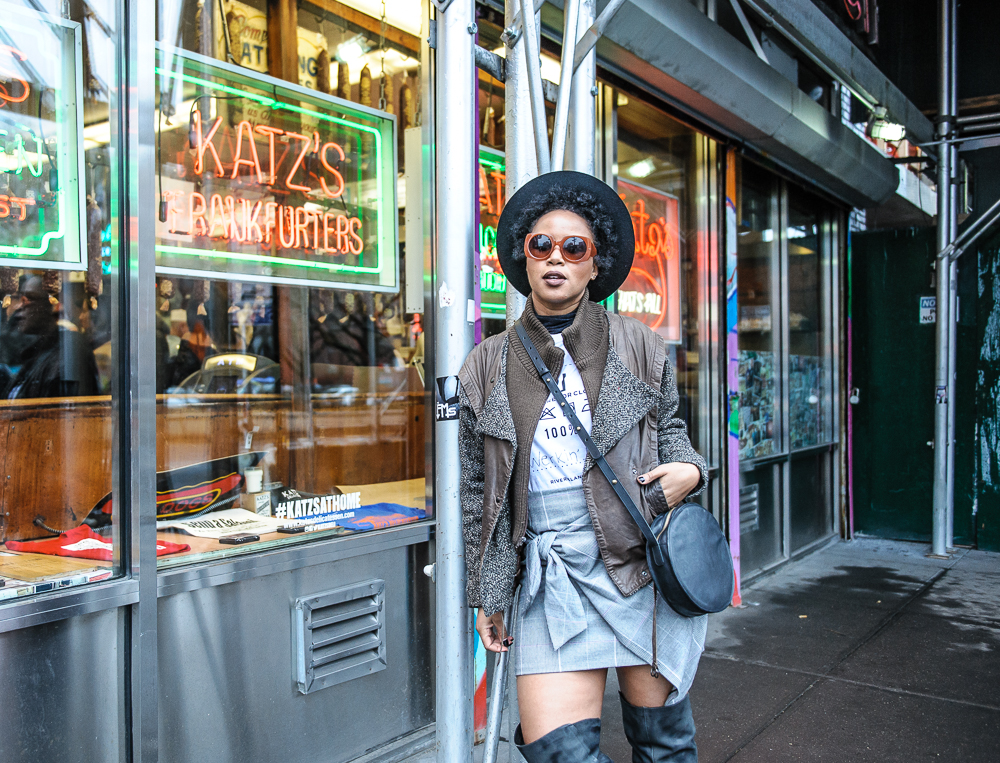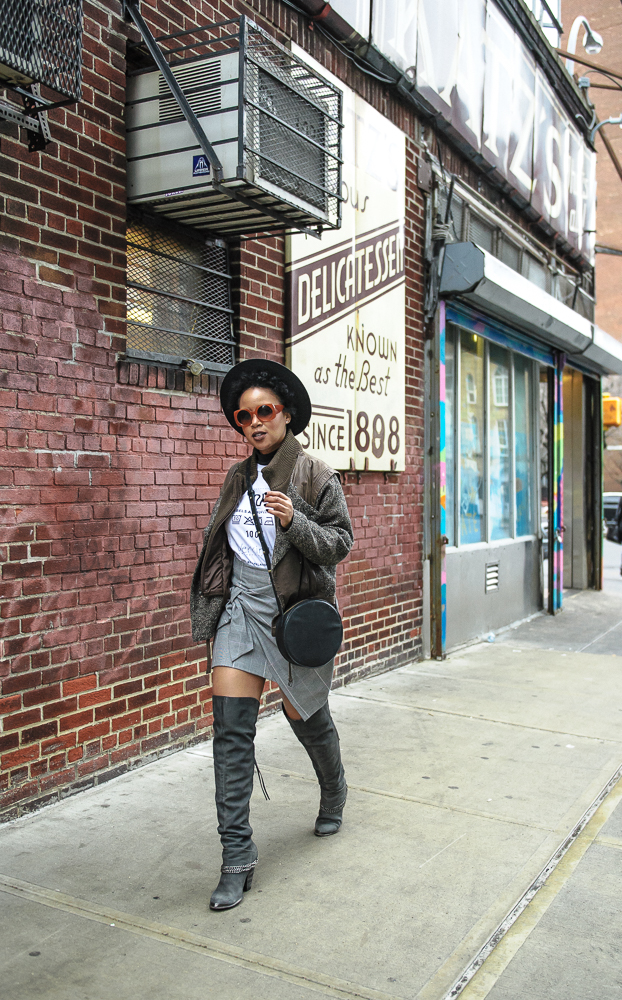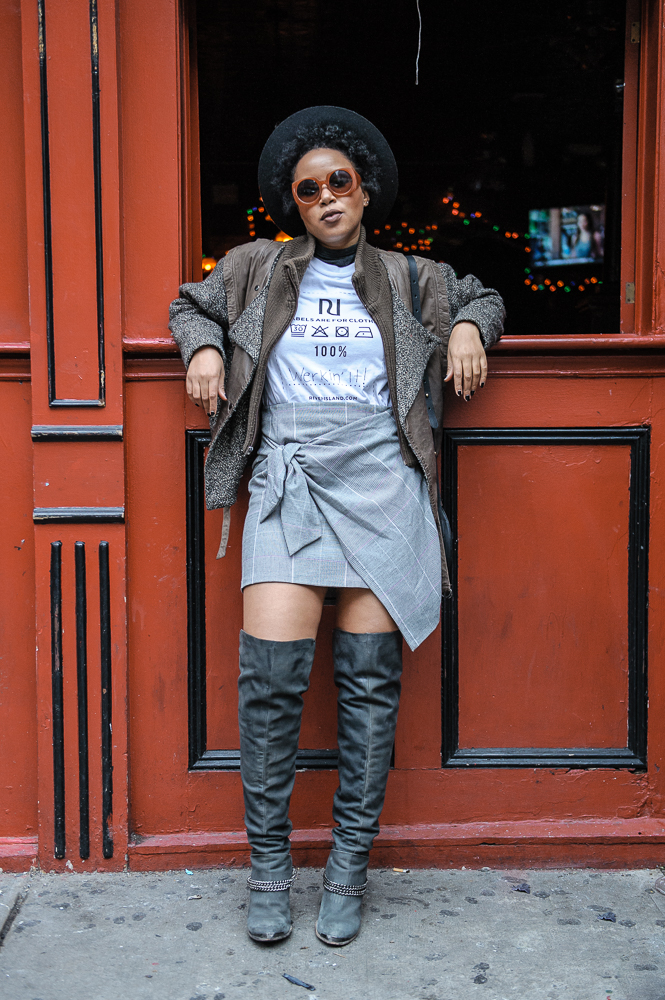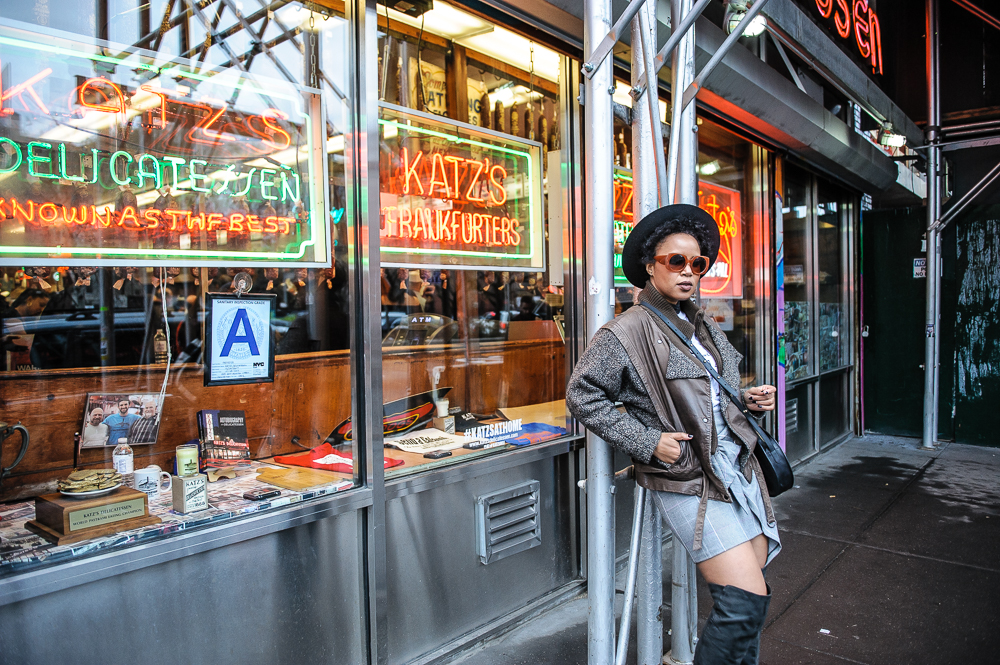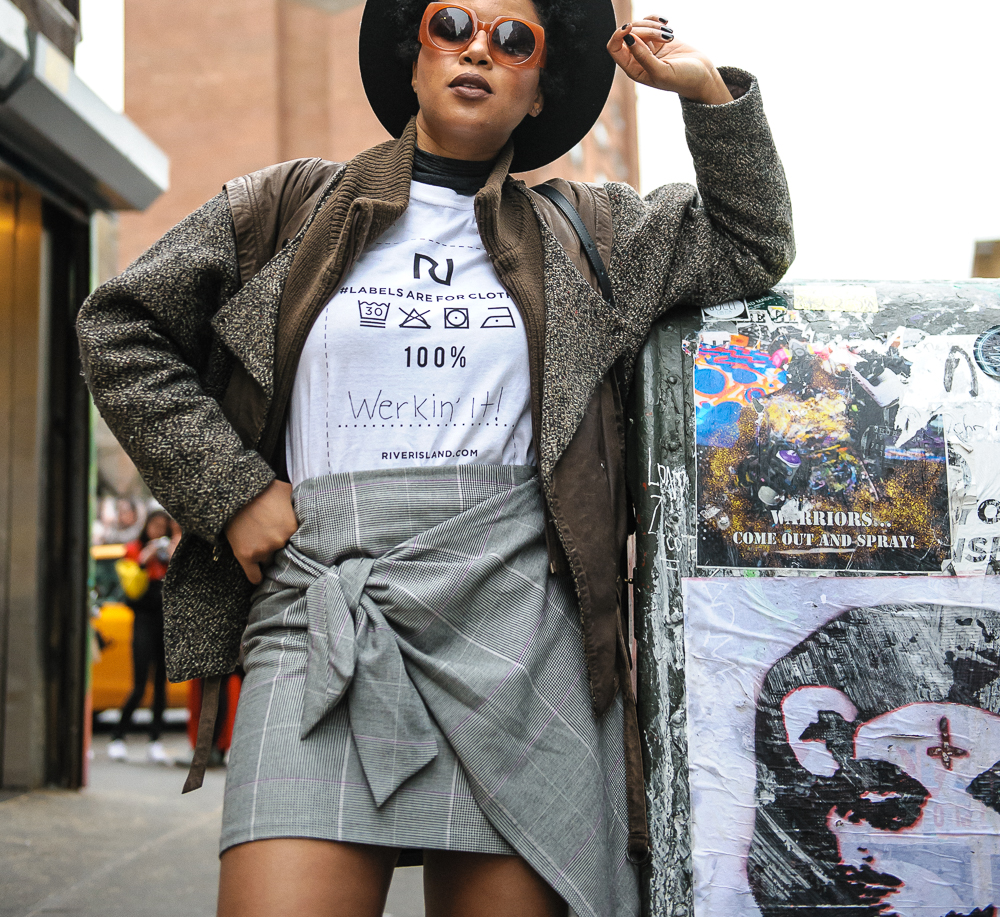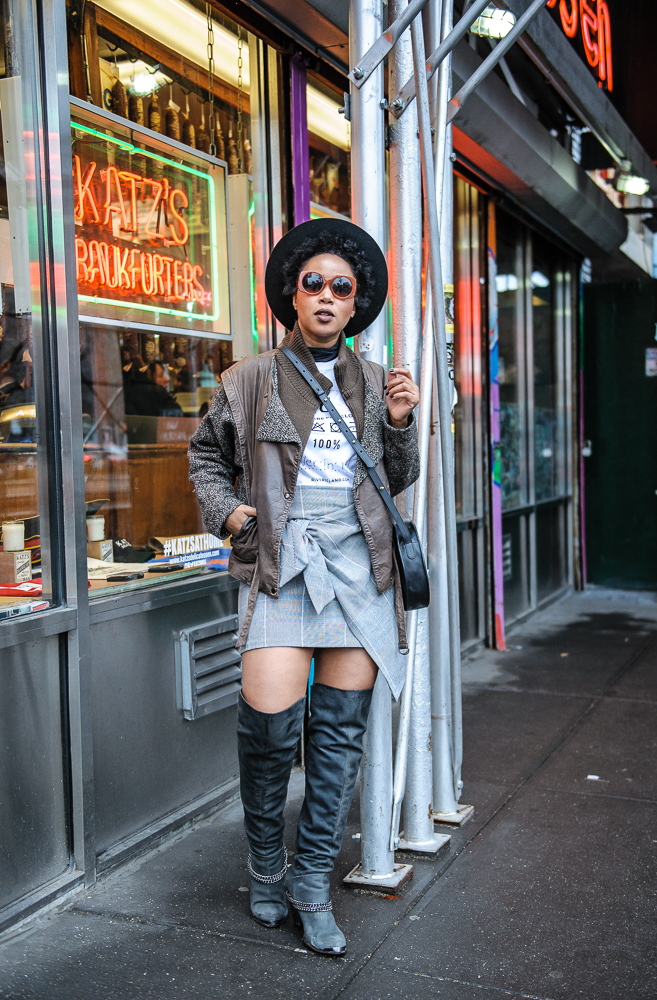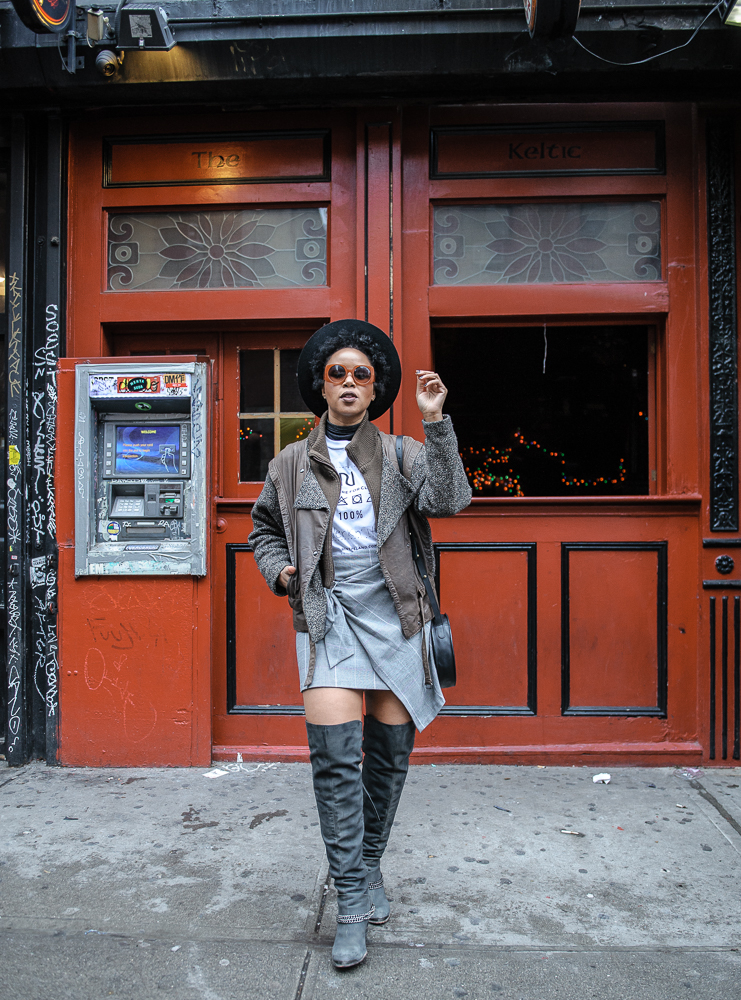 I, for one, can admit when I struggle with putting together a well constructed lewk.
Full disclosure, logo t-shirts stress me out. I mean outside of wearing them to lounge around the house while scream singing "t-shirt and my panties on…" or for a good sweat session at the gym, me and logo t-shirts don't get along.
Y'all, I had a full blown creative block when I was tasked with styling the logo tee in this look.
Five #TiffTips To Style A Logo T-Shirt
Here are a few #tifftips that helped me to get over the logo tee styling hump:
When you hit a creative block, it's best to go to take a nap and start again with fresh eyes. Don't force it.
Once you have fresh eyes, peruse the internet streets for style inspiration. Please don't be shocked that style centered people get inspiration from other people. It absolutely happens.
Tuck it in, if you can. I've found success tucking my logo tees into skirts, high waisted pants, or shorts. In this lewk, I tucked the logo tee into a tie waist skirt from Who What Wear Collection.
Layer it! Depending on the quality of the tee, it can look a little thin or cheap. So, adding a layer underneath elevates and improves the overall look and quality of the tee.
Add a blazer, coat or jacket. Again, this is a style elevation tip to bring your tee from loungy to look at me.
That's literally every tip that I used to get me out of my styling-a-logo-tee slump.
Please feel free to share some styling tips of your own in the comments section below.
Get The Look:
Vintage Jacket c/o Esther Woo Vintage – No Longer Available
Labels Are For Clothes T-Shirt c/o River Island – Sold here
Tie-Waist Wrap Skirt c/o Who What Wear Collection – No Longer Available
Sam Edelman Over The Knee Boots – No Longer Available
Full Moon Crossbody c/o Minor History  – Sold here
Zara Turtleneck – Similar here
Zara Sunnies – No Longer Available
Jack + Lucy Fedora Hat – No Longer Available
Photography: Karen Blanchard