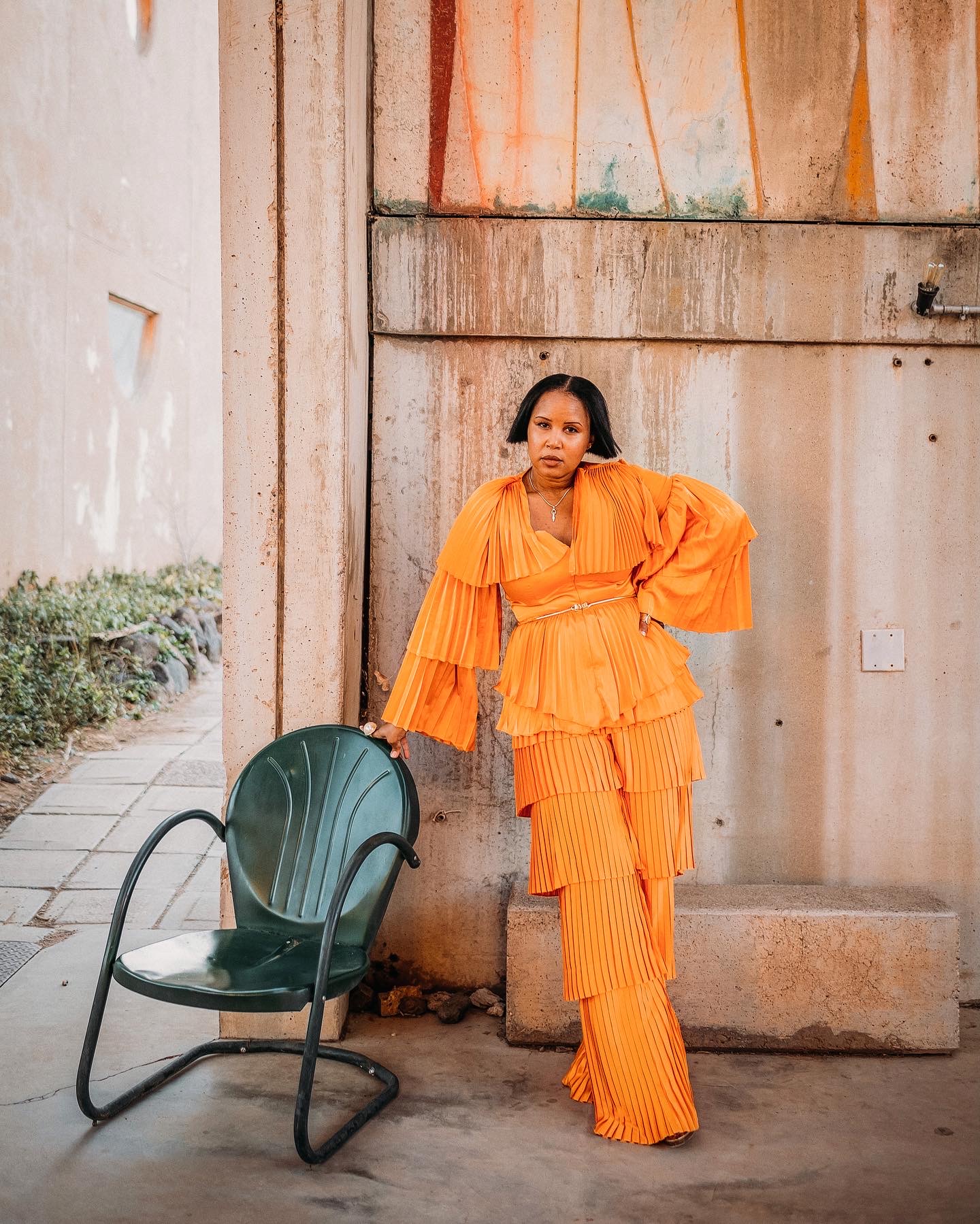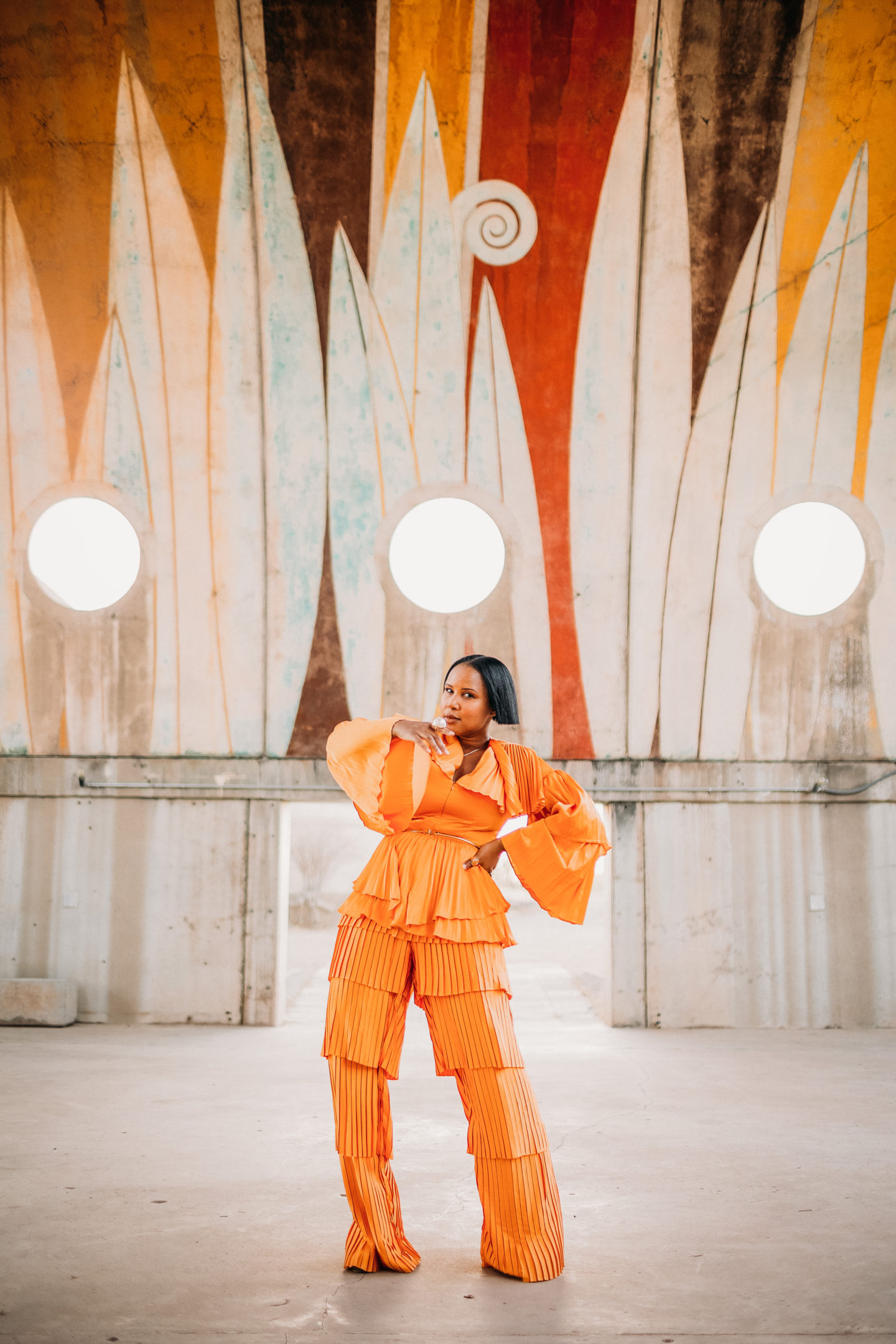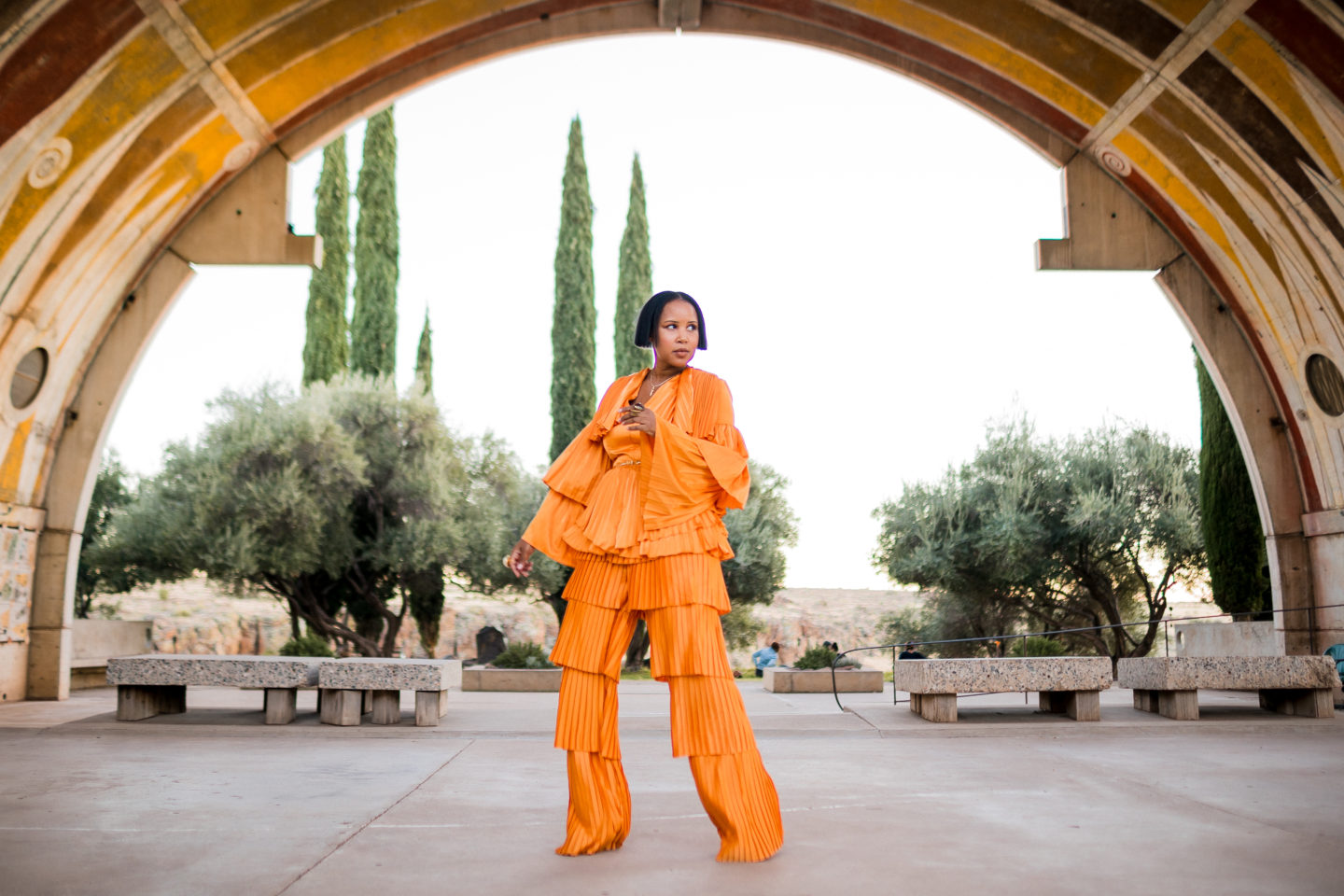 A few weeks back, the AZ squad took a short road trip up to Arcosanti, an experimental prototype for urban design and sustainable living created by architect Paolo Soleri in the 70s.

He coined the term arcoloy which is a blend of architecture and ecology and was, also, a student of Frank Lloyd Wright. If you caught my IG stories a few weeks ago,  I took you along with me to tour Taliesin West, Wright's Arizona home.

The visit was a visual feast that turned into the ultimate sleepover. We stayed up talking, engaging in hilarious shenanigans and star-gazing until like 4am. Now, we did have some pretty scary moments as we weren't really sure what to expect during our stay. After 7PM and in pitch blackness, they lock the gate to exit the property. We were trying to leave the site to go and have dinner because the cafe wasn't open during out visit. We literally thought that we were trapped and that this was the beginning of a horror movie where we were the targets.

Arcosanti is truly an escape from the norm. There's no TV, radio, clock, MP3 player or other distractions. It's a way to reconnect with friends, loved ones or yourself. I would definitely go back and try to book one of the Airbnb suites to plot and plan my life. It's a great place to read, let your mind wander, to think and be present.

Just make sure you get there before sunset and bring snacks!
Get The Look
Tami Pleated Top c/o Andrea Iyamah – Sold here
Tami Pleated Pants c/o Andrea Iyamah – Sold here
Gypsy by Knature Goddess Necklace – Sold here
Recess LA Gold Vintage Hands Belt
Gucci Platform Sandals

Photography: Dorrell Edwards