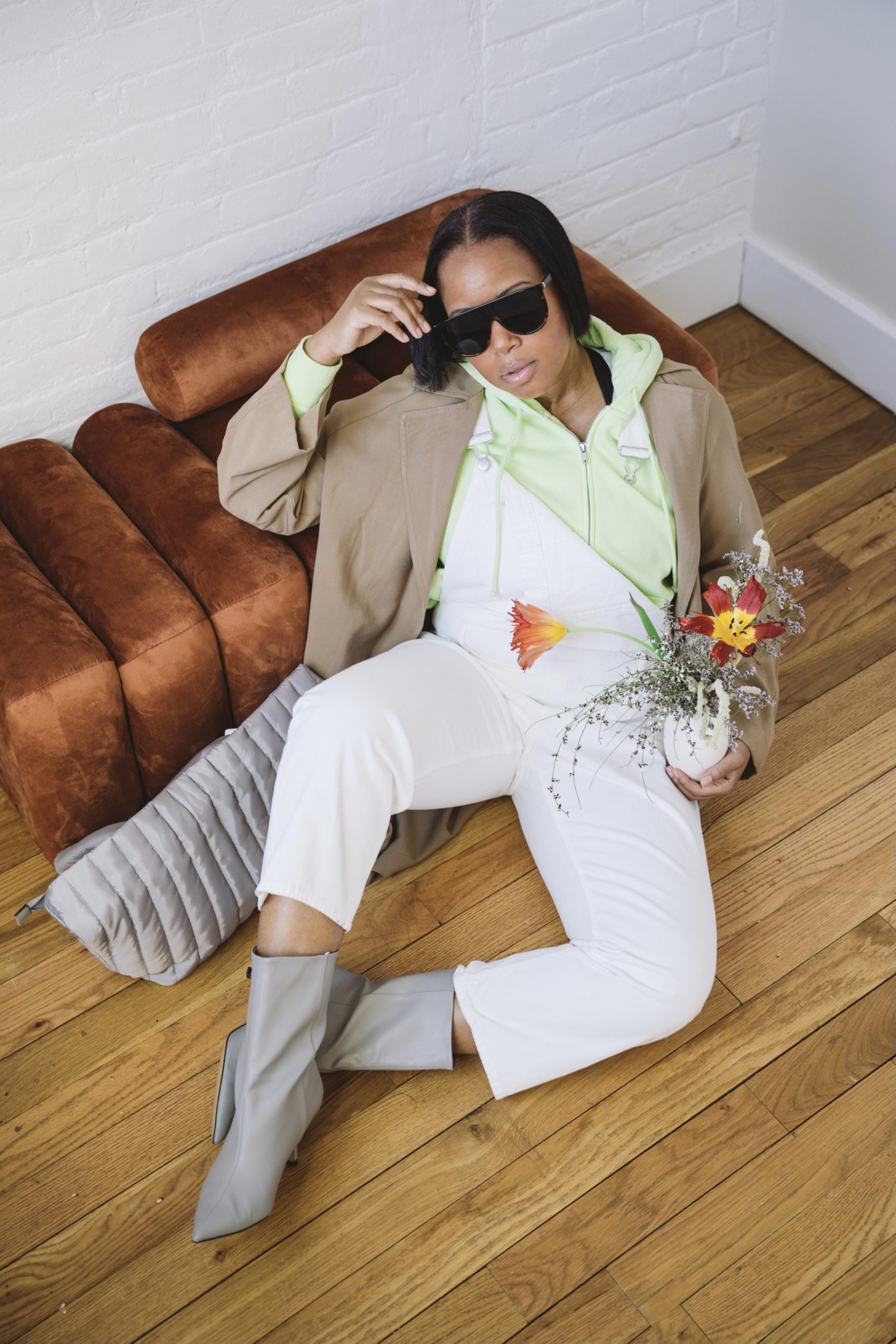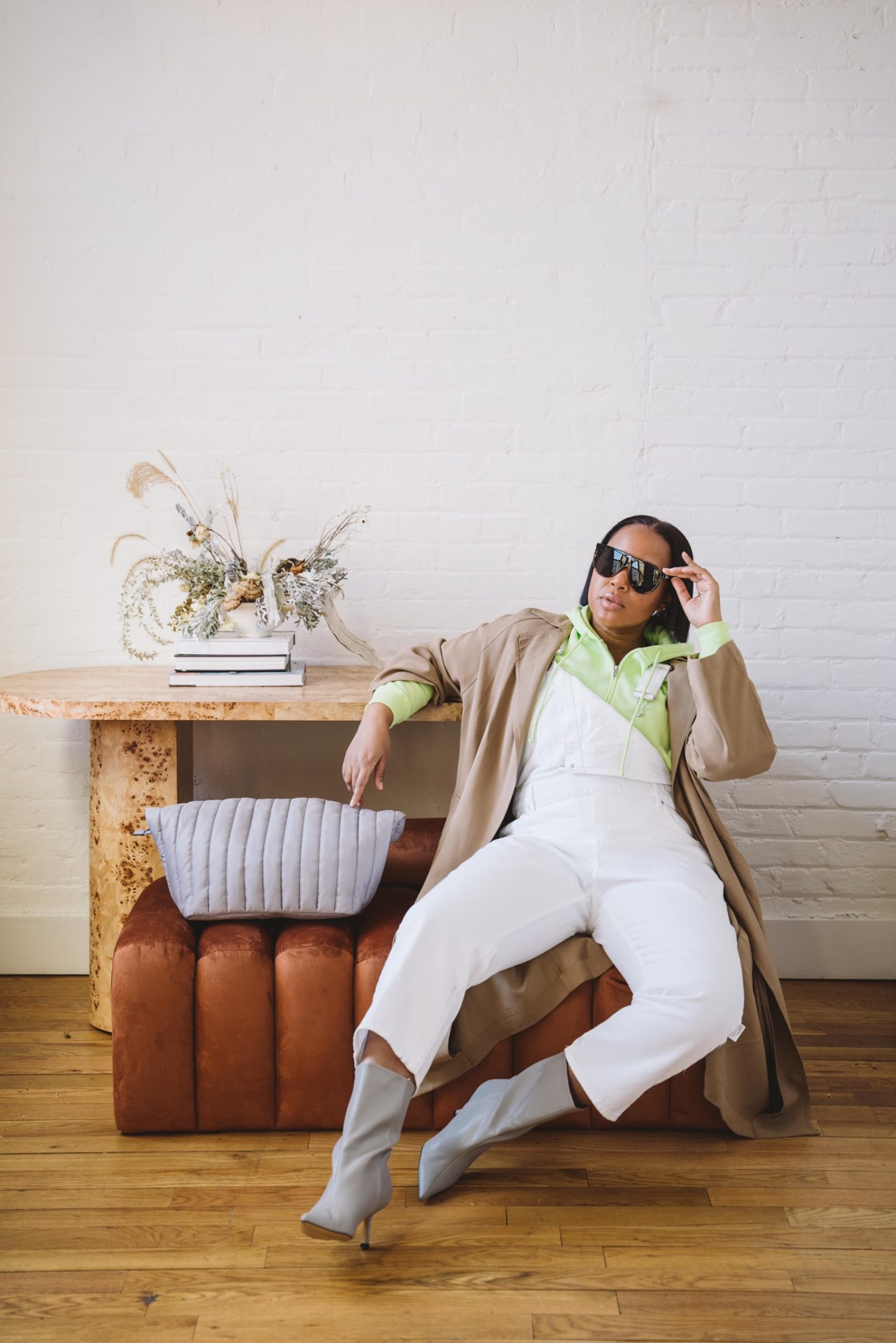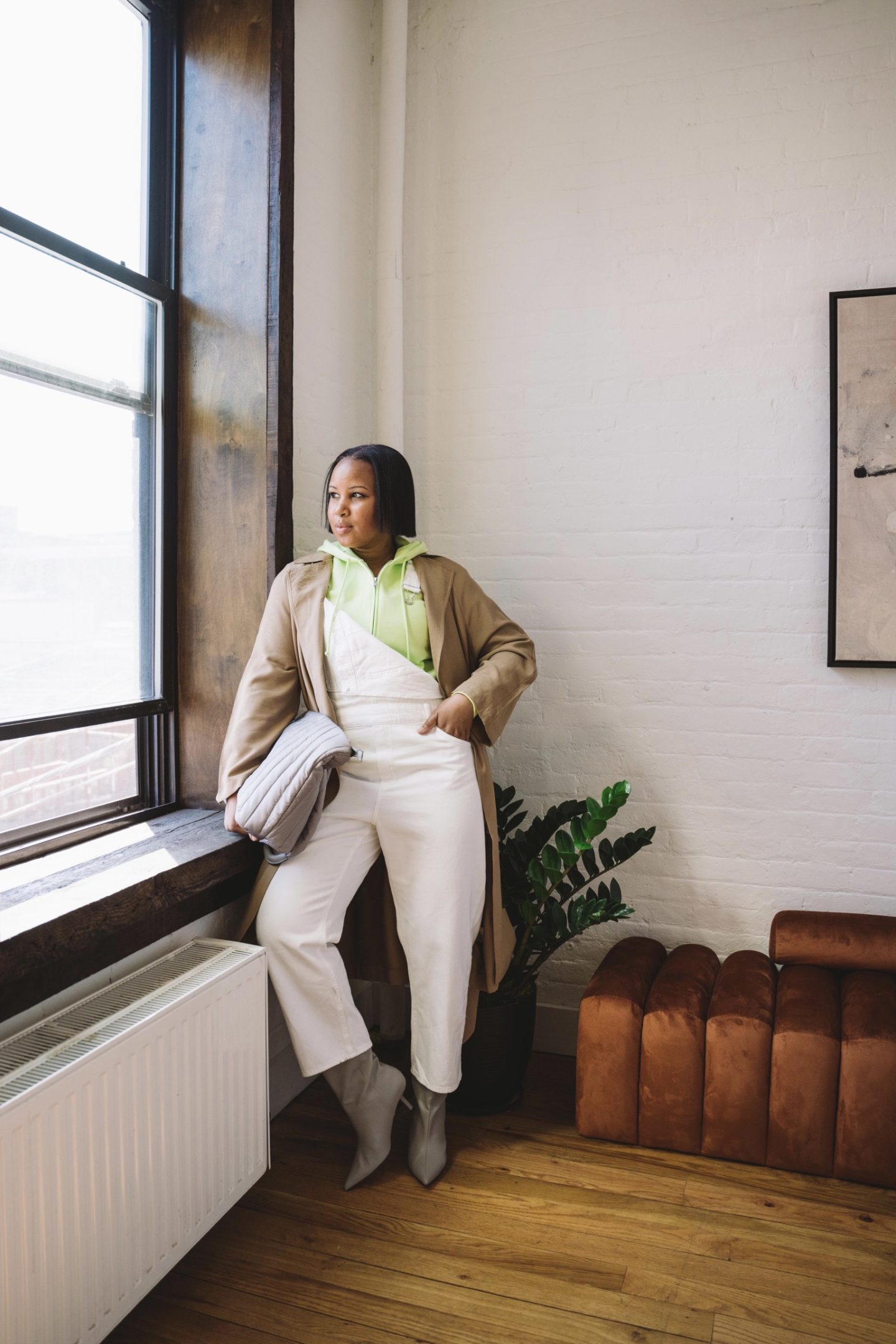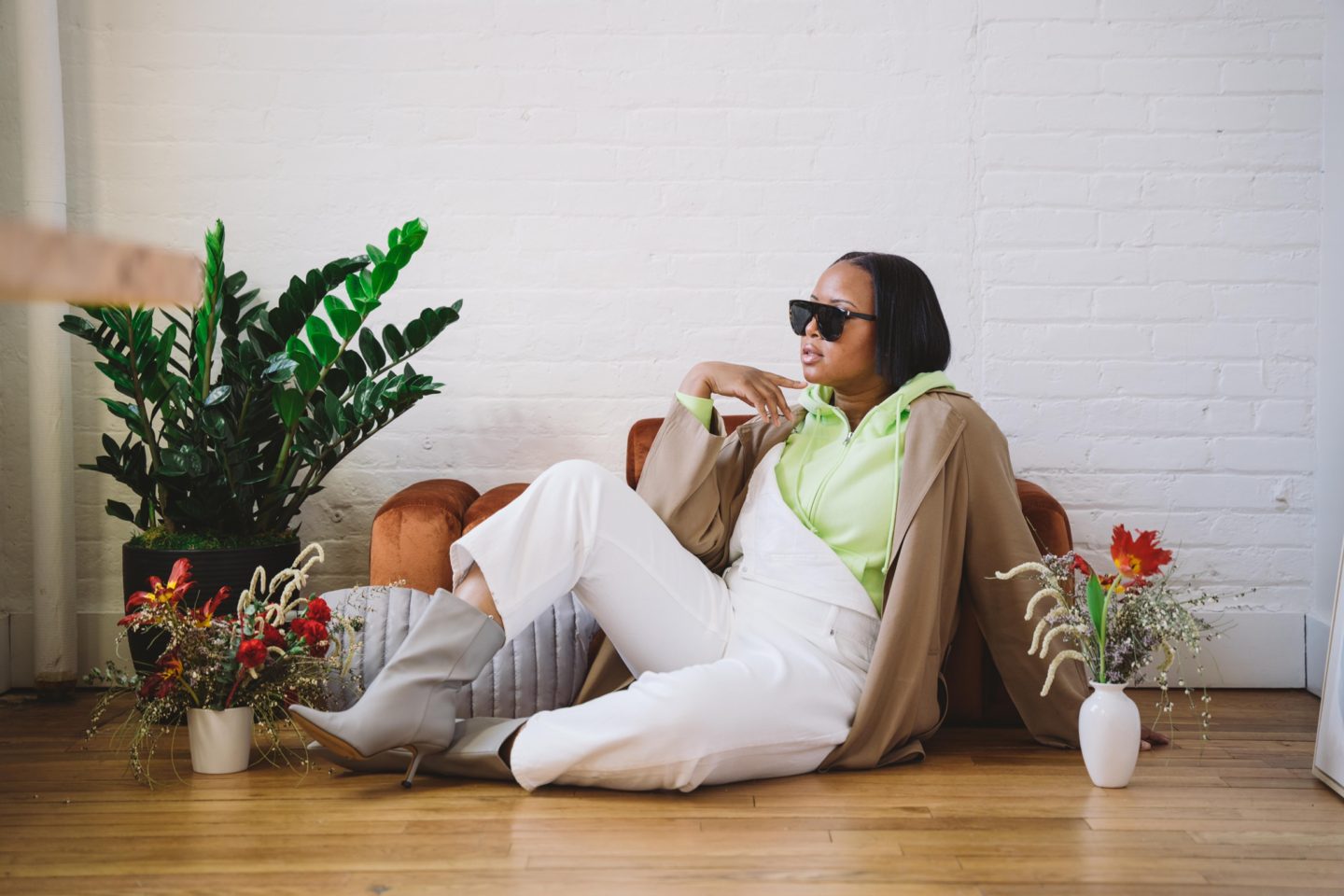 After a very engaged 'Loungin' Reel, I saw tons of comments asking me if the loft that I recorded in was my own. It dawned on me that people didn't realize that there are studio spaces and apartment homes available for rent to capture great imagery. For instance, I shot the images for this post at the NYCxStudio located in Brooklyn. This studio space was founded by Shelcy and Christy, the creators behind NYCxClothes.
As a professional content creator, I want to provide a few options for finding a great location to make a beautiful backdrop for your creative ideas.
Best Location Ideas For Great Photos + Video
Landmarks – This is by far the best and most economical option. A quick Google or Instagram hashtag search will lead you to the best places to take photos in whatever city you are living in or visiting at the moment. Just a fair warning, these places can get busy which makes it kind of difficult to get a clean shot. So, you'll likely want to plan to get there as early as possible to avoid the crowds.


Peer-To-Peer Marketplaces – Peerspace and Splacer are the first sites that some to mind when you talk about booking event and photoshoot locations that may be owned by private parties. Yes, you can rent someone else's well curated home for a few hours if they're available on the site. These sites have been a major key when it comes to location scouting in New York. They're, also, available in other major cities. Just check the site to see if they're in your city. These places do come with a price tag but you get access to some pretty sweet digs and have the privacy to really get your creative ideas out into the world!


Private Photography studios – Like I mentioned earlier, I shot the images for this post in a private studio. This location was not listed on Peerspace or Splacer although it totally could be later on down the line. Some photographers and creatives may have their own sites to book studio locations. You can ask your photographer for suggestions or do a hashtag search on Instagram for some options.


Local Businesses – Call ahead or take a stop into your favorite local barbershops, hair salons, flower shops, vintage record stores, magazine stores, bookstores, etc. and see if they would be game for some free promotion in exchange for you shooting inside of their business. These places usually have a cool unique aesthetic and can really add to the story that you want to tell in your imagery. Some places are really into it and understand the power of social media. Others aren't hip to the game and will give you some pushback on shooting inside. Either way, it's best to always talk to a manager or store owner before starting to shoot in any of these local businesses. I guarantee you the experience will be better for all involved parties.


Hotels + Vacation Rental Homes – Booking a hotel or vacation home for a quick staycation and getting some cute pics is always a win in my book! You can typically shoot where you like, if you're a guest of the hotel or vacation rental property.

If I'm staying at a hotel, I still usually like to talk to a manager if I'm going to be shooting in the common use spaces. I'll aim to get there to shoot in off peak hours so that I don't disturb the other guests. If you're shooting inside the room, it's your world because you paid for it! Go off and get what you need to get.


Parks + Playgrounds – I love a good basketball court photo! This is another free option if you get to the park while they're open and before anyone has started using the courts.
I'd love to hear some of your favorite shooting location ideas. Drop a comment below.
Get The Look
H&M Denim Overalls – Sold here
H&M Lightweight Trench – Sold here
H&M Hooded Jacket – Sold here
H&M Sunglasses – Sold here
H&M Quilted Shopper – Sold here
H&M Pointed Boots – Sold here

Photography: Karston Tannis
Location: NYCxStudio