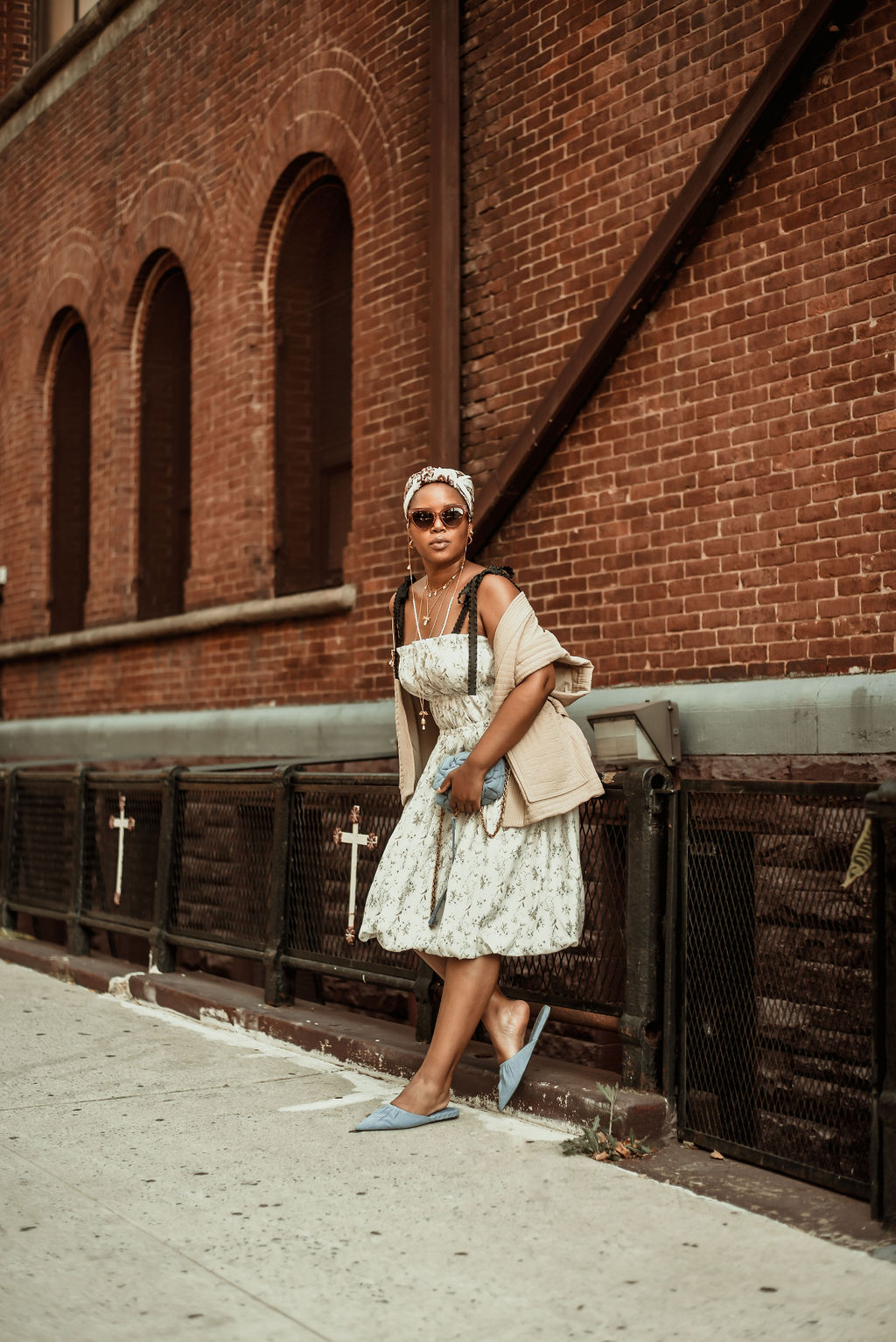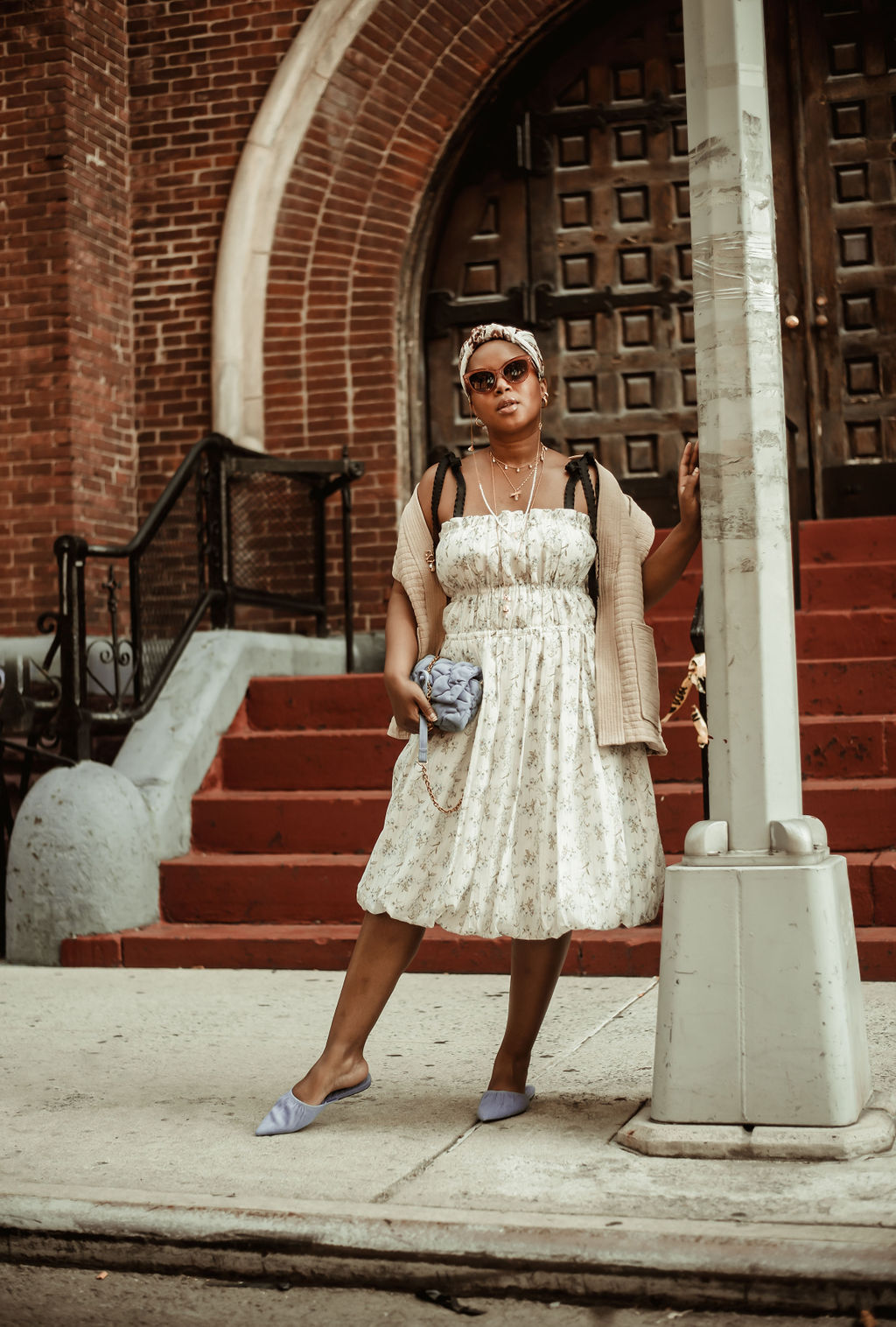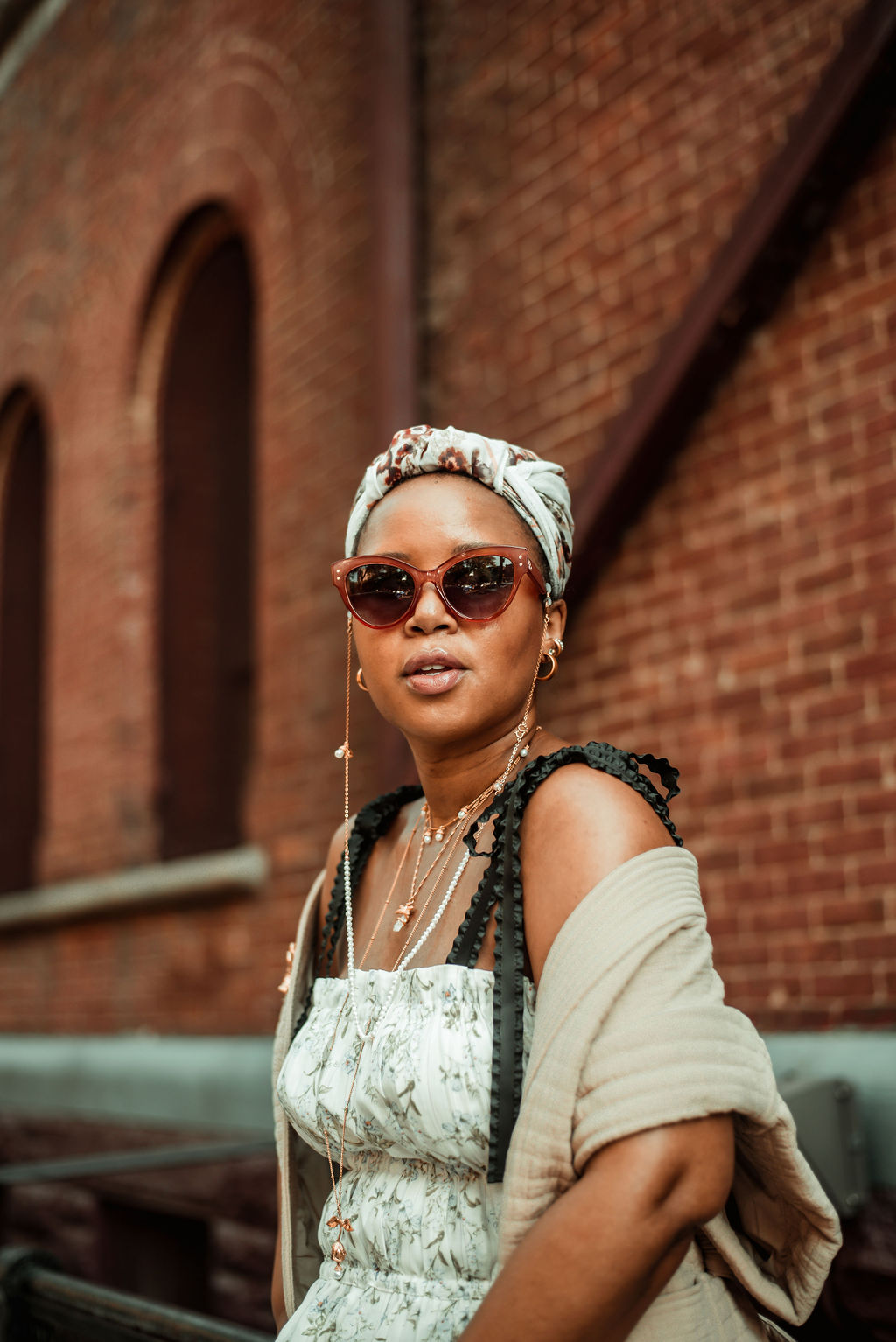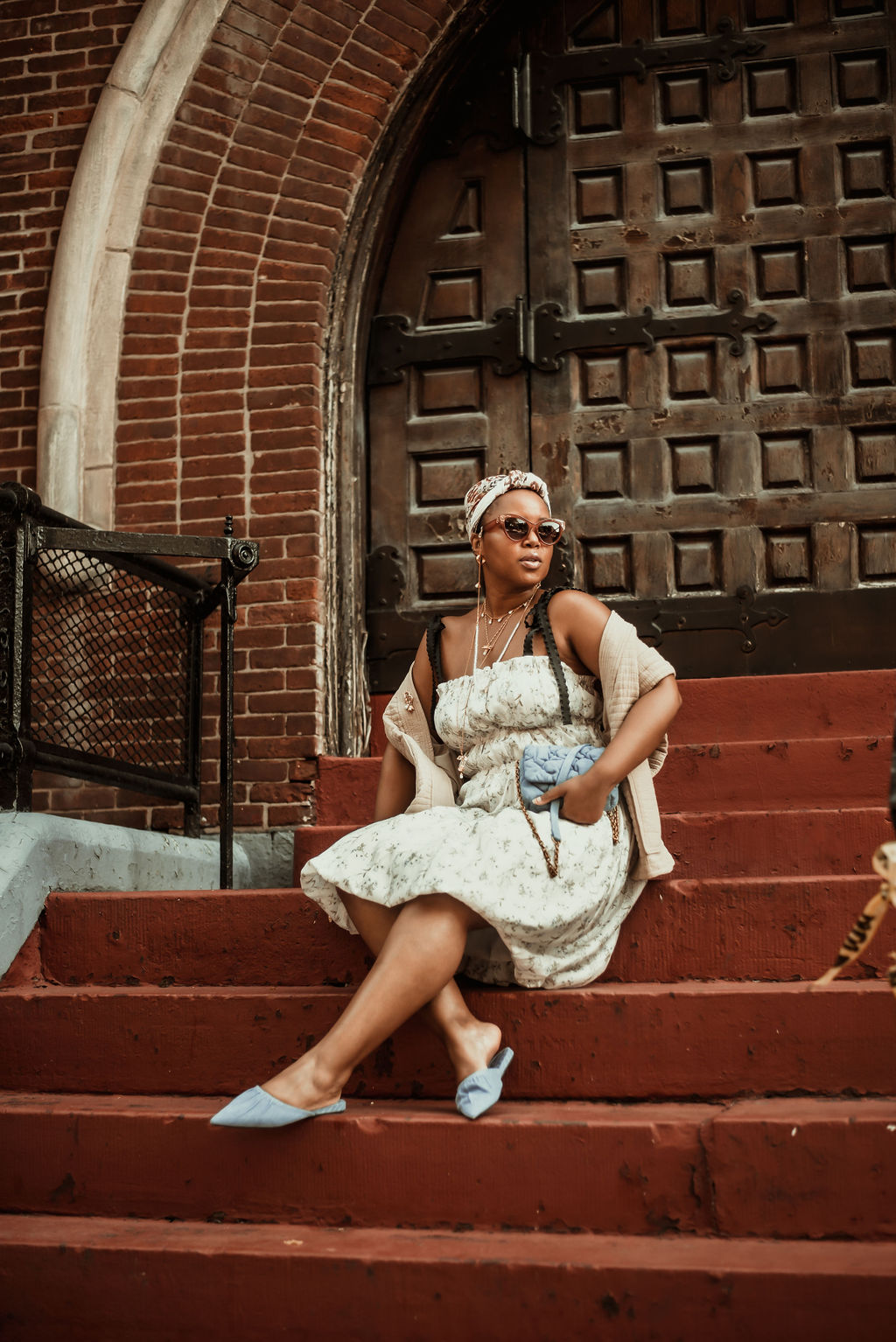 If you're not already aware, I am one of the official brand ambassadors for H&M this year. It's a select group of creatives called the H&M League where we are tasked with styling key pieces to create full head-to-toe H&M looks each month.

This month, I styled this look here and the look featured in this post. I like the challenge of creating a full look from one brand because it really allows me the ability to flex a different creative muscle. This look was a collaboration between H&M and the Brock Collection. Truth be told, I wasn't familiar with the Brock Collection at all but I think that's the beauty of these types of collaborations. They expose the featured brand to a whole new demographic.

Of course, since I've been introduced to the Brock Collection, the brand known for romantic, vintage-style pieces inspired by American ranch life, I've seen them all over the place at a few of my favorite retailers like Net-A-Porter, Moda Operandi, Bergdorf Goodman, Neiman Marcus and Saks! Isn't that usually how it works?

Summer and spring are notorious for all floral everything. So, I selected the floral dress with the black tie details and just went crazy with all of the accessories available in the collection. They're just so good! I love how all of the necklaces and the eye-chain layered perfectly together to create a cohesive look. The patterned scarf really came through and saved the day because the New York heat and humidity really did a number on my freshly coiffed natural-yet-straight hair. I was able to tie a turban and complete the look!

One thing H&M is going to do is deliver a solid set of accessories with their designer collaborations! They even have a few pieces still available. If I were you, I would definitely get on it!

Sound off in the comments below. Did you shop the collection? If so, what did you get?

Get The Look
H&M x Brock Collection Lyocell-Blend Dress – Sold here
H&M Quilted Vest – Sold here
H&M x Brock Collection Eyeglass Chain – Sold here
H&M x Brock Collection 2-Pack Necklace – Sold here
H&M x Brock Collection Long Pendant Necklace – Sold here
H&M x Brock Collection Pendant-detail Brooch – Sold here
H&M x Brock Collection Pointed Mules – Sold here
H&M x Brock Collection Quilted Shoulder Bag – Sold here
H&M x Brock Collection Large Sunglasses – Sold here
H&M x Brock Collection Patterned Scarf – Sold here

Photography: Owen Cain