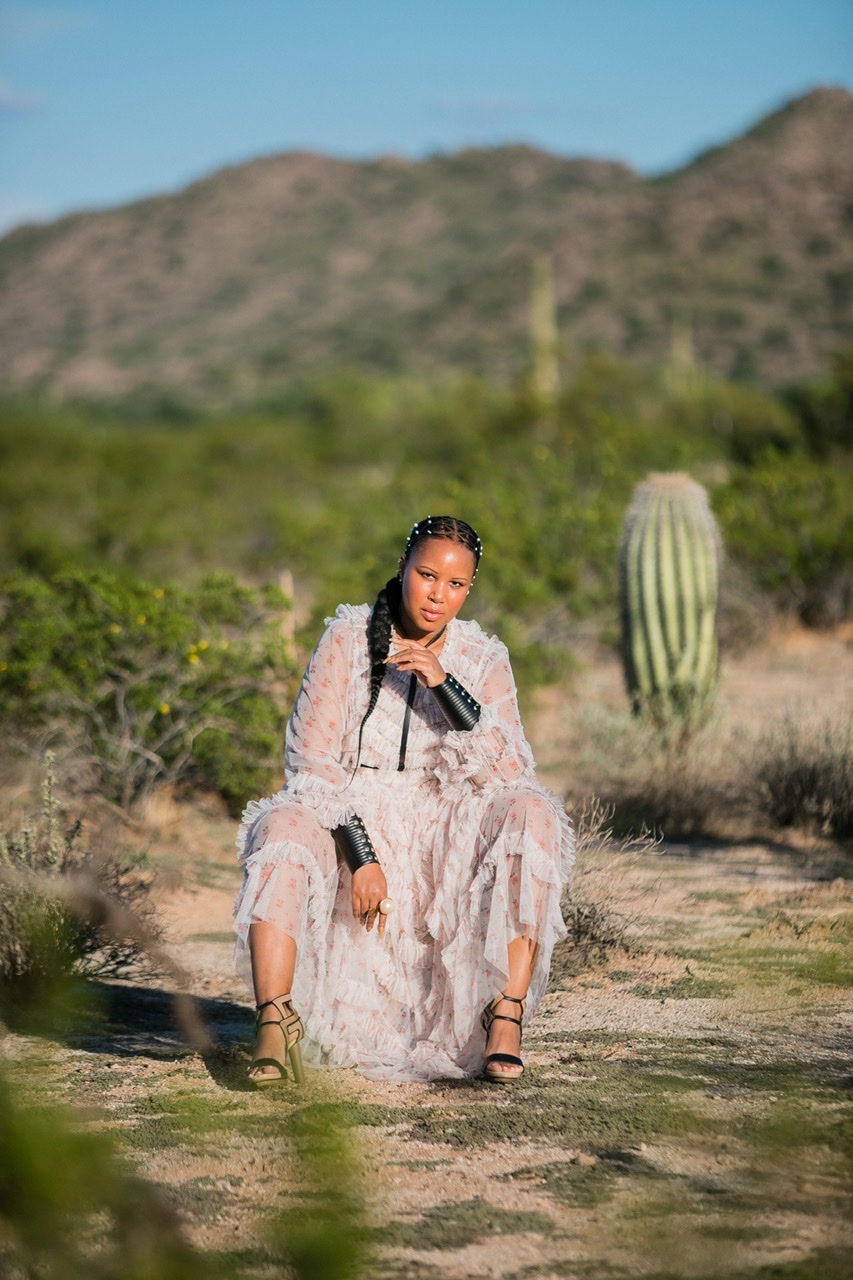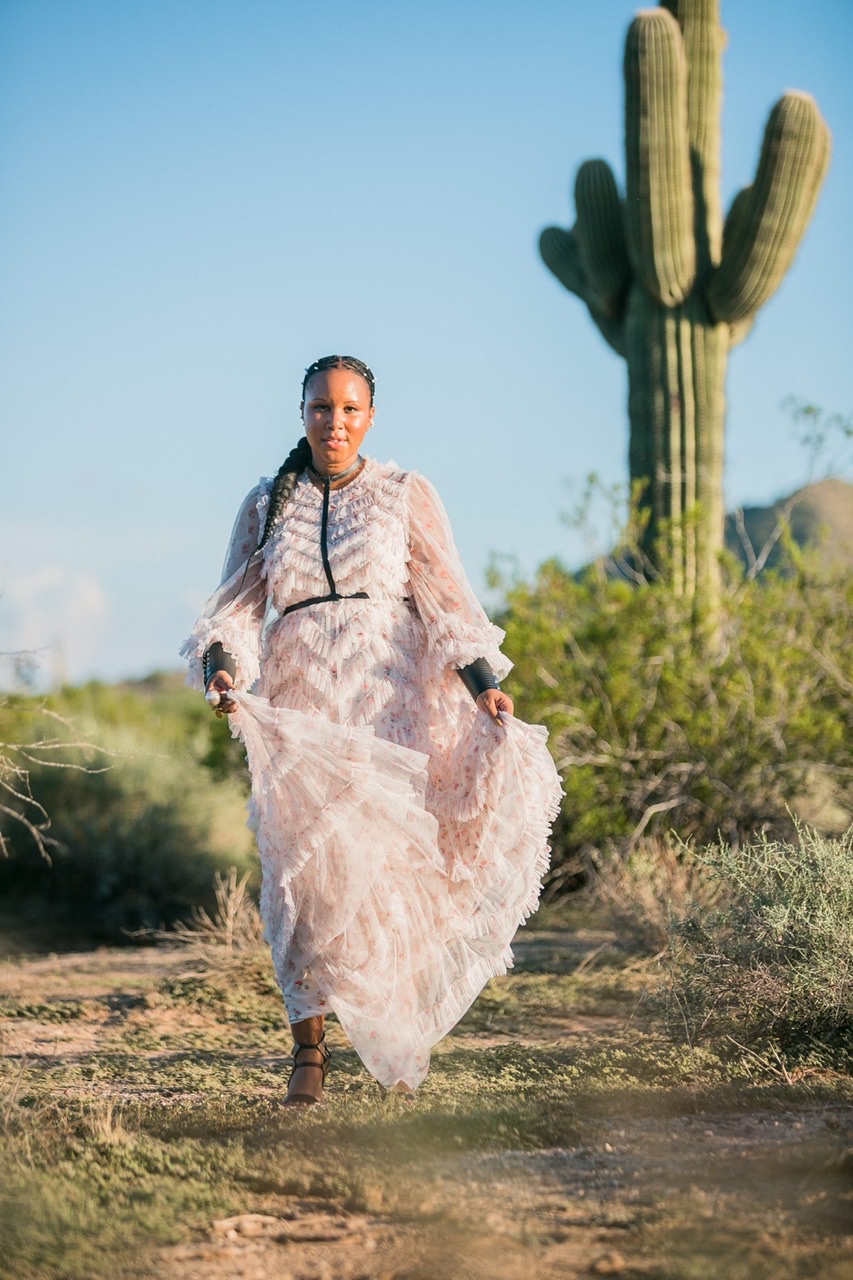 One thing Needle & Thread is going to do is deliver some ultra feminine dresses! They make you want to frolic in open fields with your hair trailing behind you carrying a basket full of roses. Amiright or amiright?

I, for one, am all about a feminine look but I knew when I saw this dress that I was going to add my own edgy spin on it. Here are a few ways that I incorporated edge into this ultra feminine look:

Three Ways to Add some Edge to Any Look
Go Black or Go Home! – Adding something black like a leather jacket or the harness, shoes and arm cuffs shown in this look will instantly give a little roughness to any look.
Belts and more belts – In this look, I used a harness belt but most leather or dark colored belts will add the edge need to harden up any soft looks. You can actually go nuts with belts. I totally could have another another belt below my harness belt for even more detail and interest.
Leather Accessories – The black faux leather cuffs worn in this look with the snap closure details really took the edge to another level. With most things, the details really do matter. Initially, I didn't have the snap fasteners showing but they instantly gave the look some interest when I decided to turn the cuffs to face outward.
Weigh-In: How do you add some edge to your feminine looks?
Get The Look
Bijou Rose Long Sleeve Gown c/o Needle & Thread – Sold here
Burak Uyan Shoes – No Longer Available
H&M Cuffs – No Longer Available
ASOS Harness Belt – Similar here

Photography: Always Timeless Productions