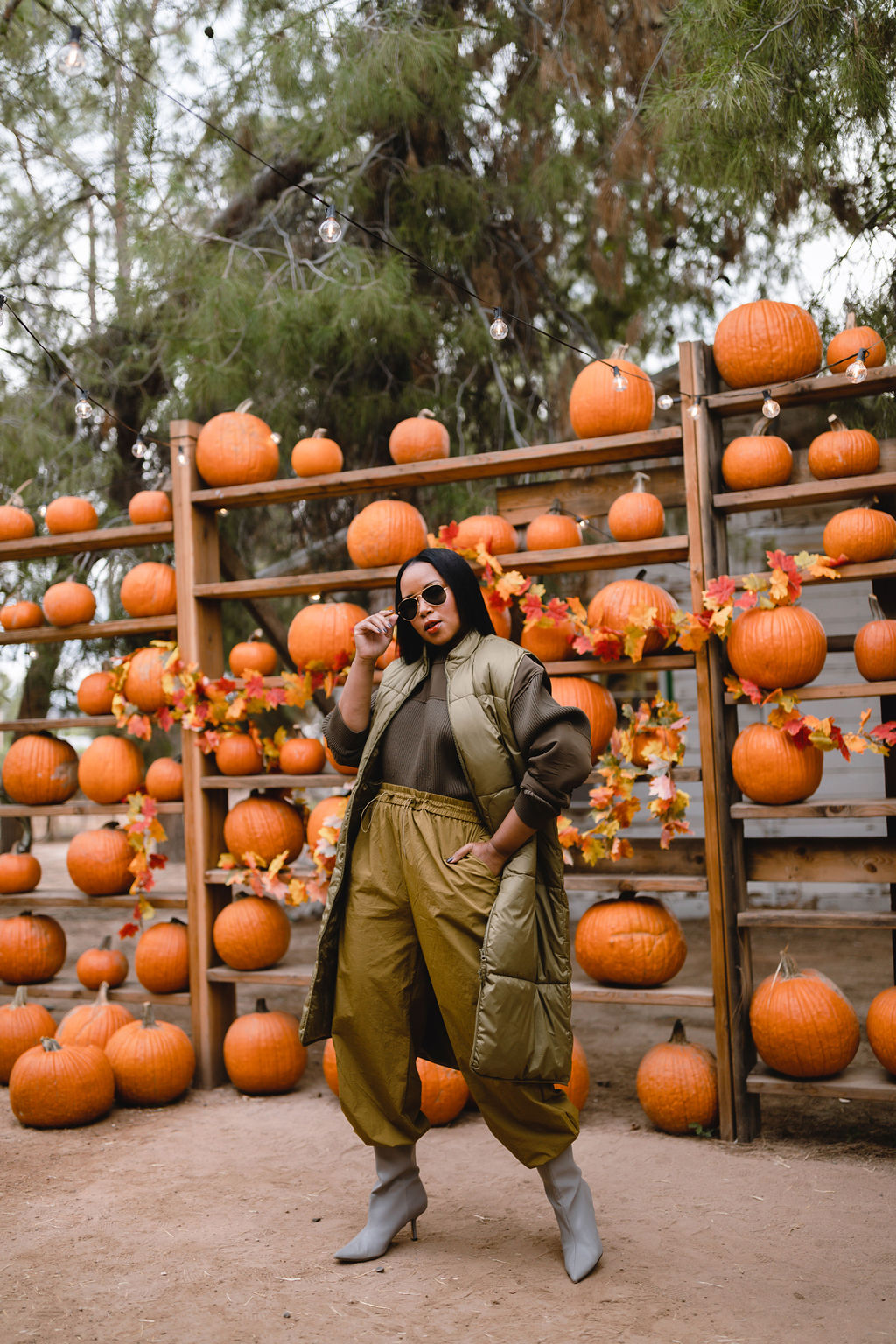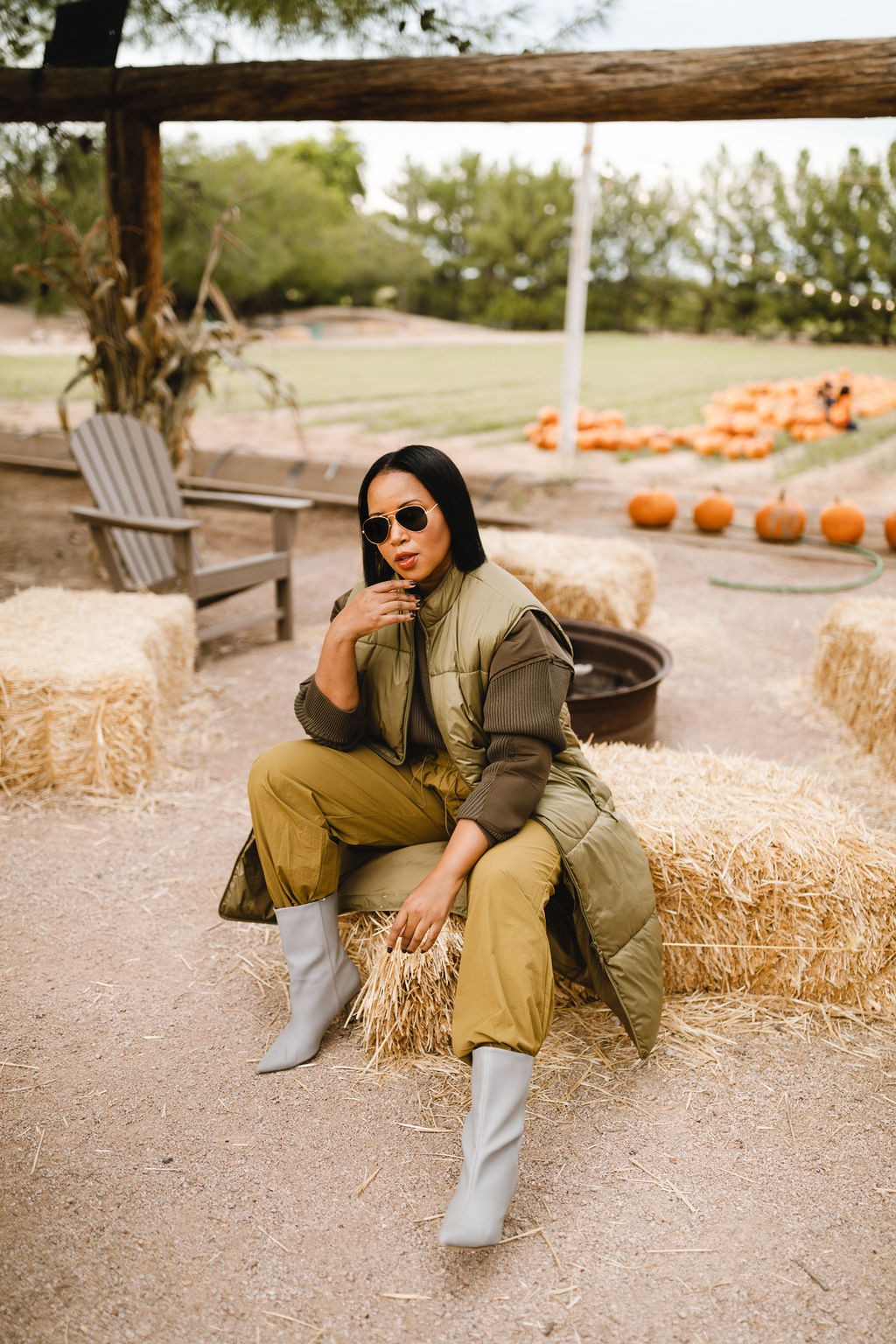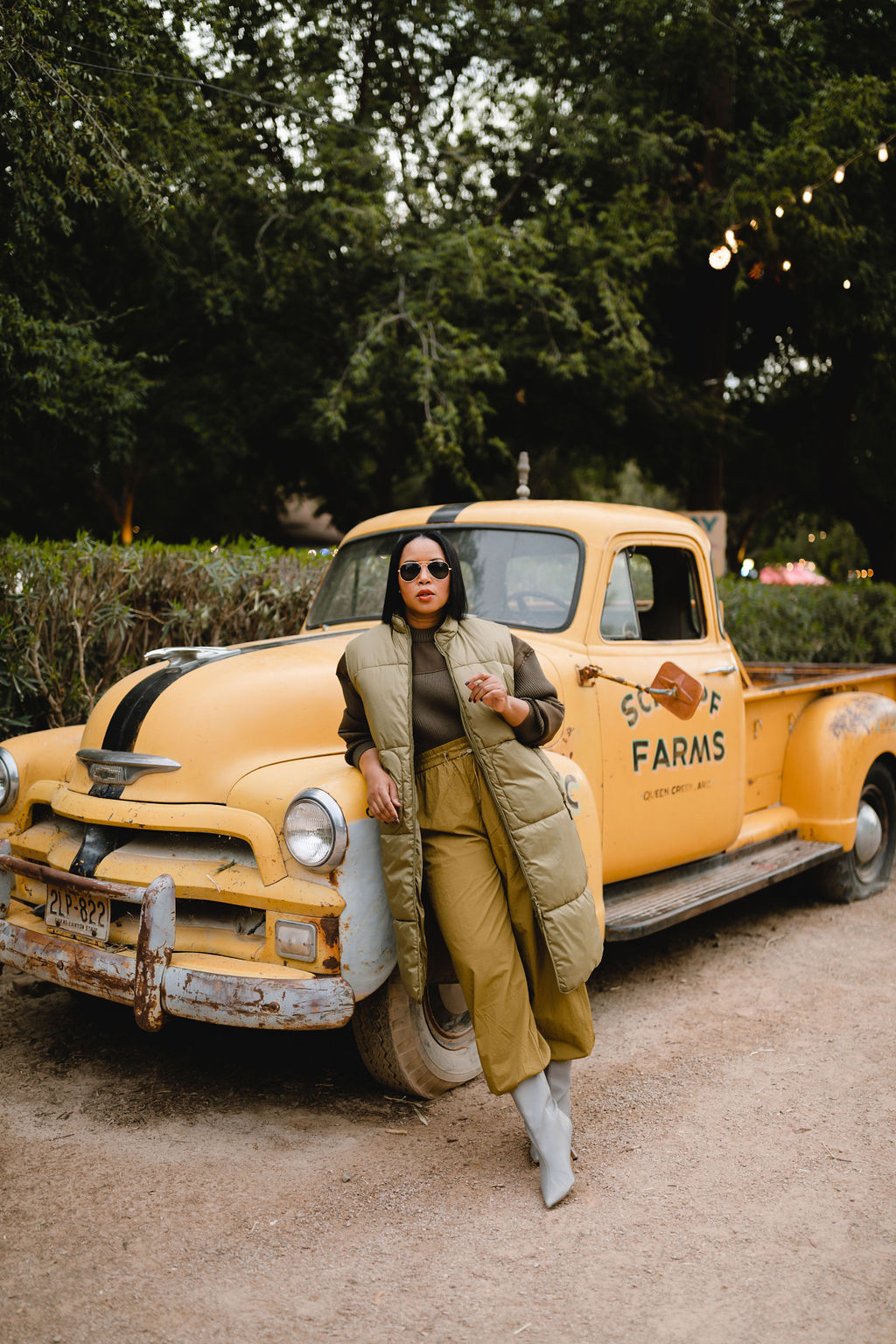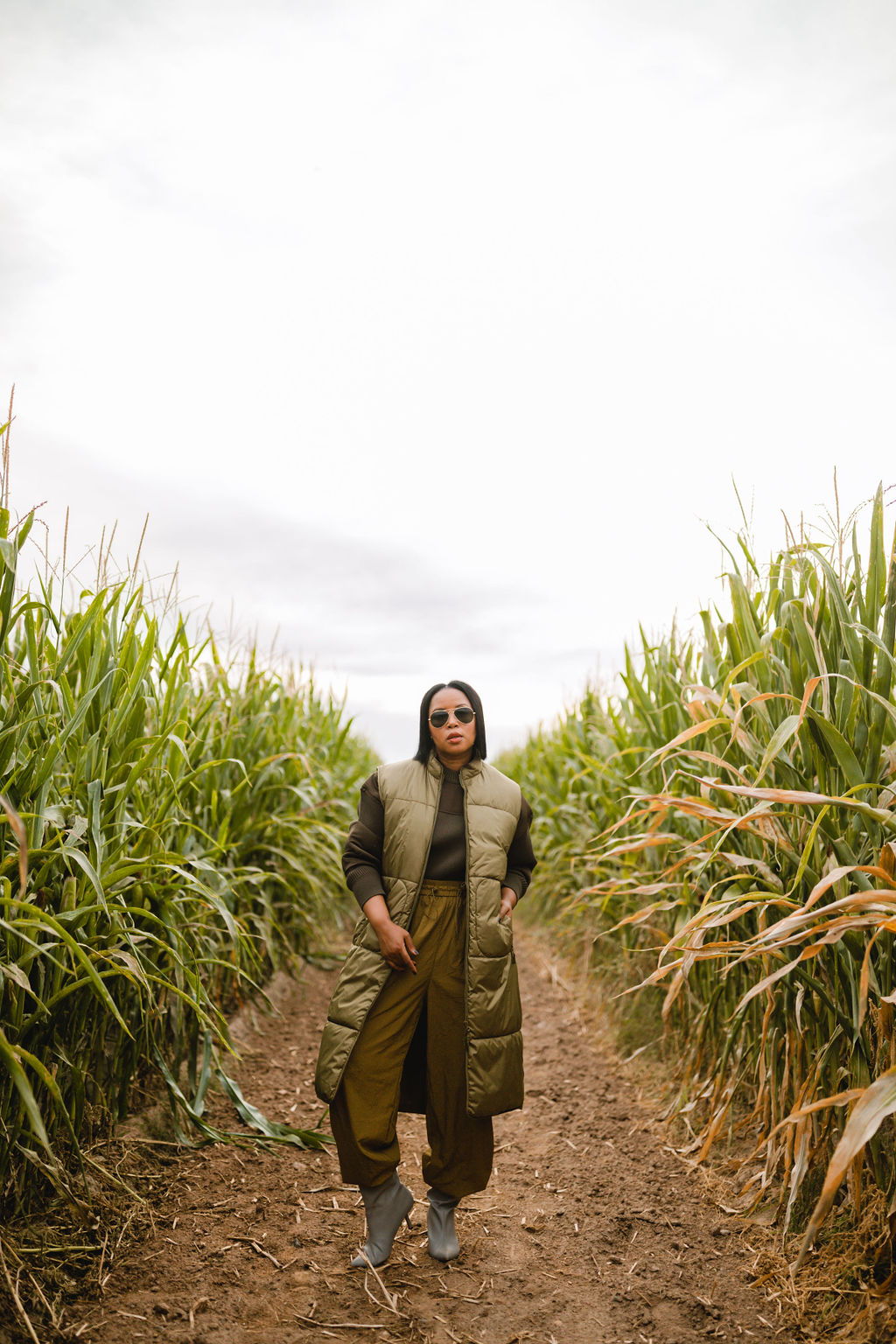 To know me is to know that I love me some colors, prints, patterns and textures. I'm not afraid of color and I play with them very often.

But and however, this season, I've been living and breathing for earth tones and H&M has been understanding the assignment. Y'all, they truly have a chokehold on me. I have so many camel colored accessories that I literally have to put myself on a timeout from any new camel colored items. The army green and mustard tones in this look really just do what needs to be done! I'm a true fan.

Here are a few more items from H&M that would complement the pieces worn in this look:

I'll get back to the color very soon but for now I'm going to let these earth tones continue to give me life.
What has a chokehold on you lately?
Get The Look
H&M Short Sweater: Sold here
H&M Nylon Balloon Pants: Sold here
H&M Quilted Vest: Sold here
H&M Pointed Boots: Check In-Store Availability here
H&M Aviator Sunglasses – No Longer Available

Friendly Reminder: Some items from H&M may be showing "Coming Soon". Go ahead an add them to your wishlist and keep checking back for when they're stocked or "Check for In-store availability".

Photography: Denisse Myrick