This year I took the blogiversary celebration to downtown, Los Angeles at the Roosevelt Lofts Rooftop lounge. We were surrounded by beautiful views from all angles.
What a sexy place to celebrate three years of blogging!
Of course, a party isn't a party without "WERK" balloons! These gold foil balloons will be a staple at future celebrations and they're great for photo ops!
Light hors d'oeuvres and some bubbly were definitely in the building.
See, I have a slight obsession with things that spell "WERK". When I saw these marque lights, I knew that they needed to present for the celebration.
Look at these beautiful people who came out to celebrate three years of blogging with me.
Yup, I have a thing with these balloons #YAS
Sending a special shout to my sponsor, Coach La La V. of LUV 2 Be Fit N' Healthy. She's a certified personal trainer and nutritionist who offers personal/group training, meal plan prep and more.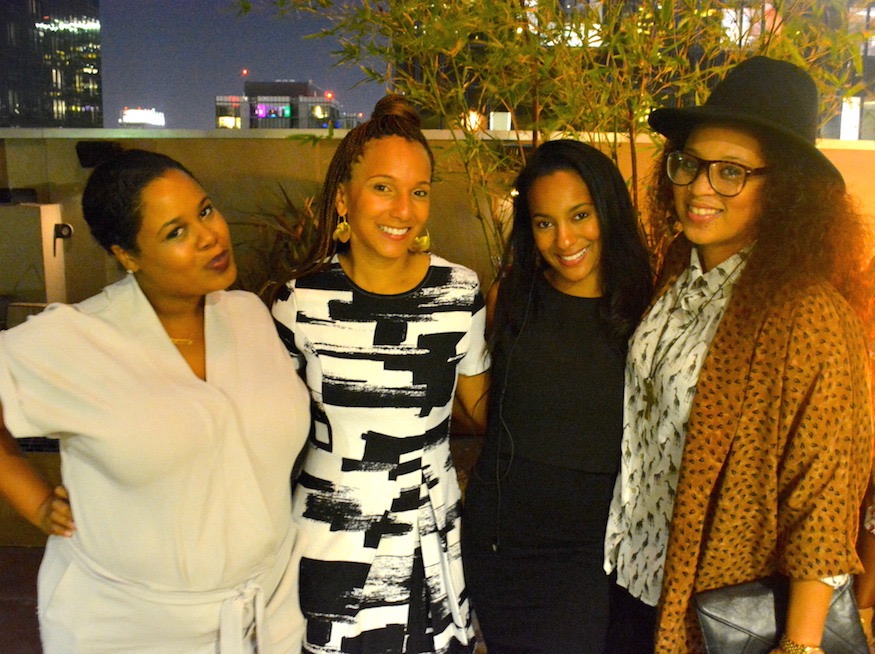 Coach La La V. (second from the left)
Girls with Gifts, Inc., a community service organization geared towards empowering young women to develop and use their gifts to contribute to society, was the sole beneficiary of the event. Pictured here is the President, Antoinetta Hairston, along with her parents and team members.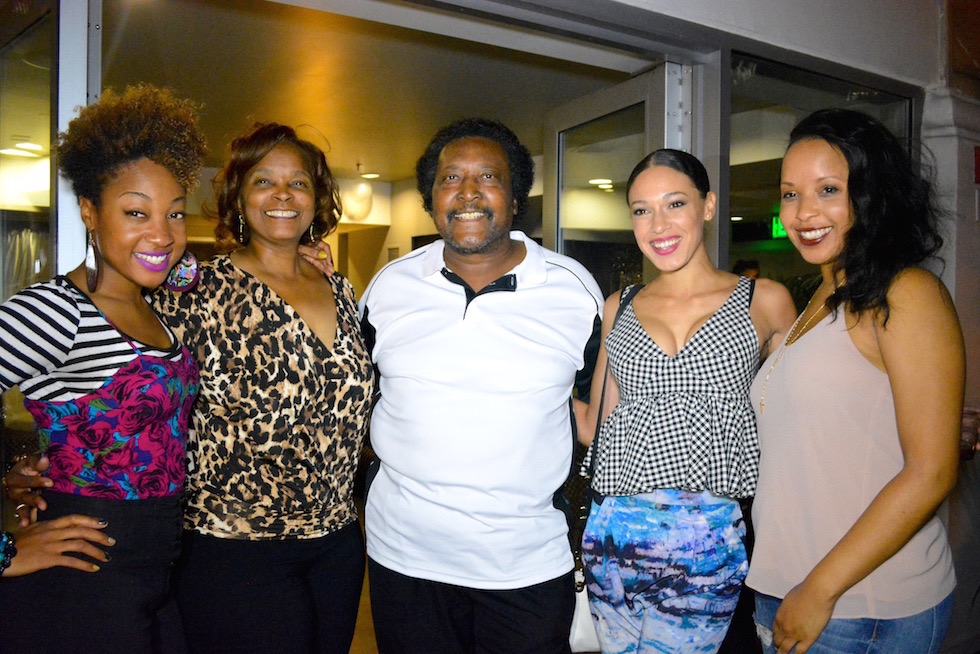 Antoinetta Hairston (on the far right)
A few of the young ladies from Girls with Gifts, Inc., were in attendance. They were an integral part of the dream release activity.
What's the dream release, you ask? It was an exercise in taking the limits off of your dreams and releasing them into the sky. It was a good moment.
In addition to the deluxe gift bags that every guest in attendance received, we had a few raffle prizes. These lovely ladies were the winners of a LUV 2 Be Fit N' Healthy swag bag and product from Sharon Renee Cosmetics.
THANK YOU ALL for continuing to support The Werk! Place. It really has been such a rewarding experience to use fashion and personal style to inspire. I'm so thankful for this opportunity and I just want to encourage anyone who has a dream or goal on their spirit to take the risk on yourself and pursue it!