The Highlights
Hands down the best segment of the night goes to violinist, Daj Jordan, and designer, Nicole Veronique. They Bobby Schmurda'd this segment! It was the theatrics of it all: the models coming out in formation, the crisp "bossy ass girls" signature Nicole Veronique designs, and the violinist rocking the hottest runway hits! I could barely stand still long enough to capture the performance. Check out my Instagram for the video. Sick!
Rip the Runway UK gives up and coming designers, performers and models a chance to showcase their talent and werk it for the runway. In addition to Nicole Veronique, a few other designers that presented well were Luvli Lounge Lingerie and Mama's Boutiques. Luvli Lounge was all about classic and sexy lingerie. Mama's Boutique is a winner for those who fancy body conscious pieces and don't mind showing a little skin.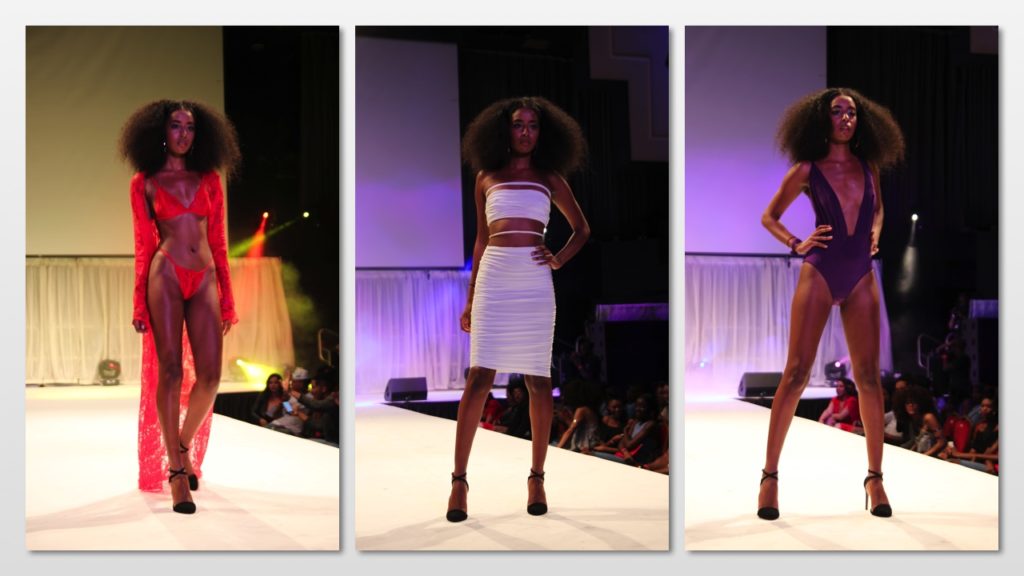 Designer (left): Luvli Lounge Lingerie (Instagram: @luvli_lounge)
Designer (center and right): Mama's Boutique (Instagram: @mamasboutique)
Click "More Werk" to see more from Rip the Runway UK



The men definitely came out to play in these Noose and Monkey Menswear suits. One thing that I've noticed upon my arrival to London is the men dashing around the city in European cut suits. They look very polished and most importantly very sexy. Fellas, never underestimate the power of a well tailored suit. Amen? Amen.


The thing that I love the most about traveling is that you get to immerse yourself into that country's culture. I have never in my life heard of J. Hus; HOWEVER, when he came on stage with his obviously popular song, "Lean and Bop", the crowd literally went wild! The turn up was mad real! Google him.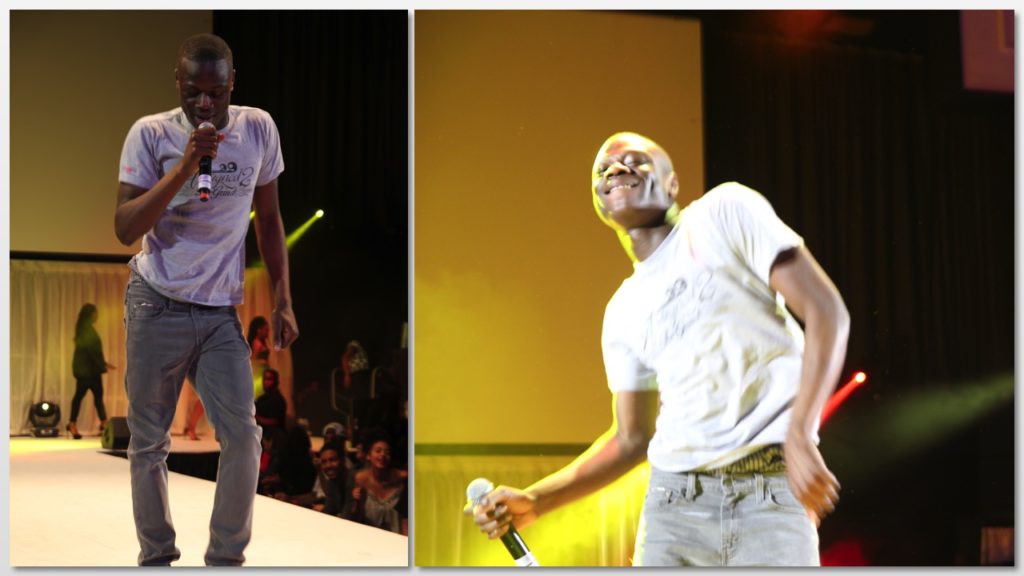 Performer: J Hus "Lean and Bop" (Instagram: @jhusmusic)
Notable Mentions
The Compozers (Instagram: @compozers) – This live band sent the crowd into a complete frenzy with a set that lasted no less than 30 minutes with covers ranging from Kanye's "All Day" to lesser known but equally energizing reggae bangers.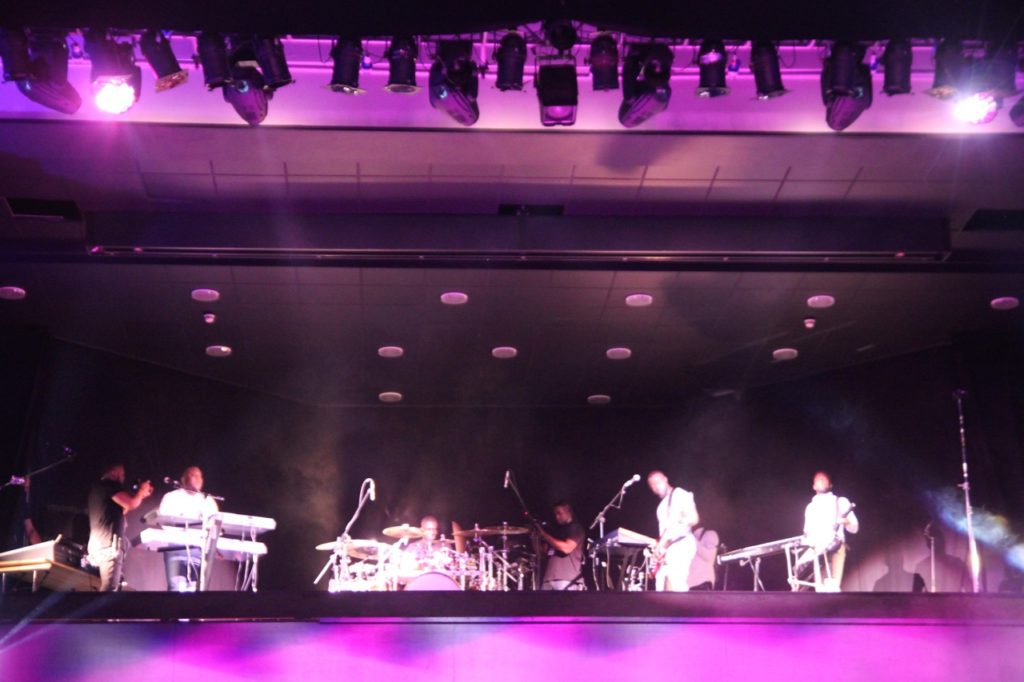 The Compozers
Suelen Tenn (Instagram: @suelentenn) – She was a model in the show that definitely had me doing a few double takes. Nicki Minaj, Is that you? She brought so much personality and flavor to the runway. She was a pleasure to watch.
Model (Instagram: @tossellate) – This amazon goddess of a model had these knee length dukie braids that gave me so much life! They definitely looked weighted and I'll be praying for her edges.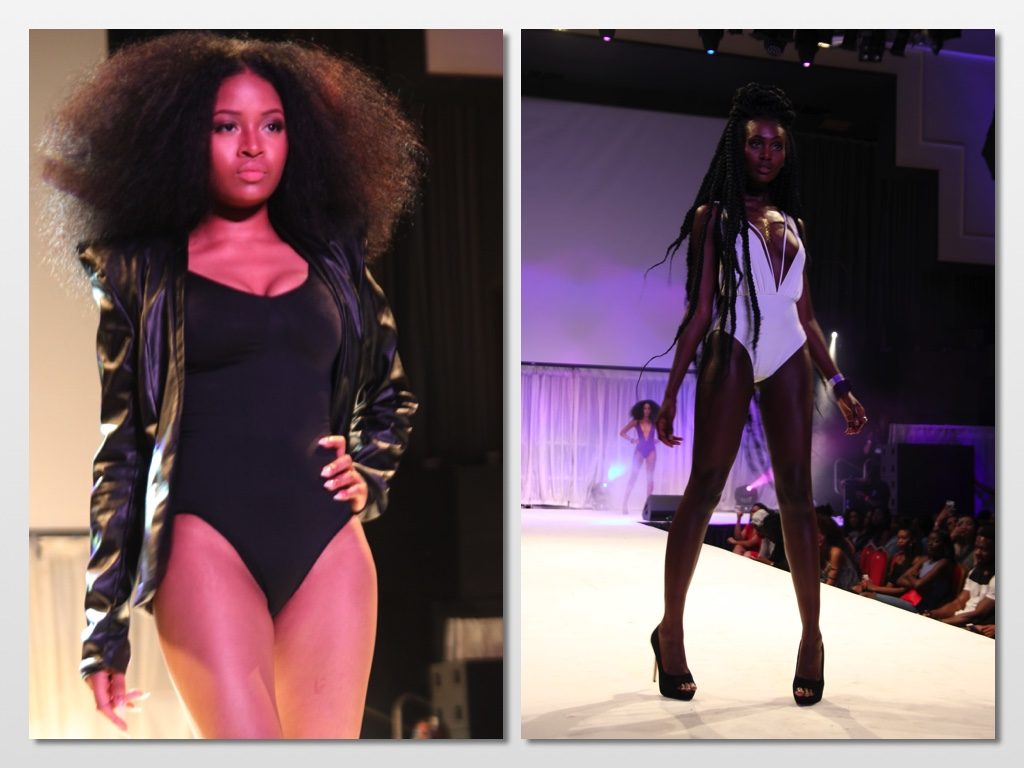 Models: Suelen Tenn (on left) | Tossellate (on right)