"Pink gators, my Detroit Players…" – Notorious B.I.G.
Just so that we are clear, I'm not from Detroit. I'm from Michigan. But I do know a thing or two about Detroit fashion.
Detroiters like to coordinate. Coach bag, matched the Coach belt, matched the Cartier glasses, matched the Guess jeans, matched the Coogi dress, matched the gators. I can't make this up.
I was a player in this fashion game.
All I wanted for my birthday was a big new Coach bag! That was no less than 15 years ago (Jesus, help me, I just said 15 years ago). Since then, I have retired the Coach bag for a few other bags…rhymes with Schucci and Pouie Baton.
However, a couple of years ago, on one of many shopping trips, I spotted this little beauty in the window. It called my name and I answered.
Hello, new Coach bag!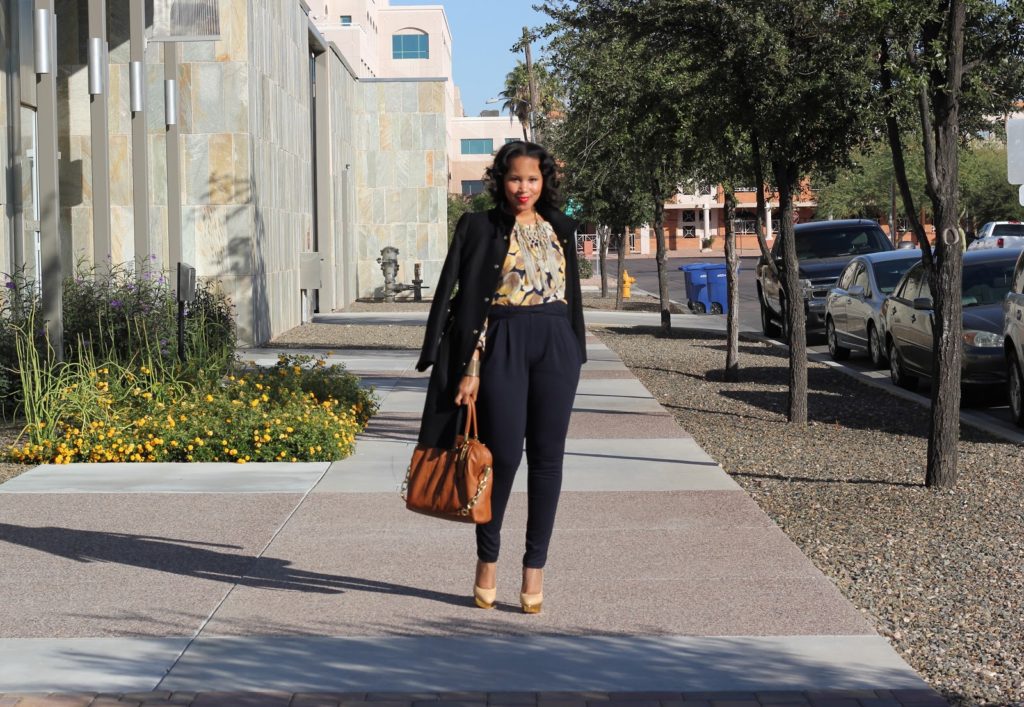 Coat: Zara, Blouse: Meadow Rue (Anthropologie), Pants: Mango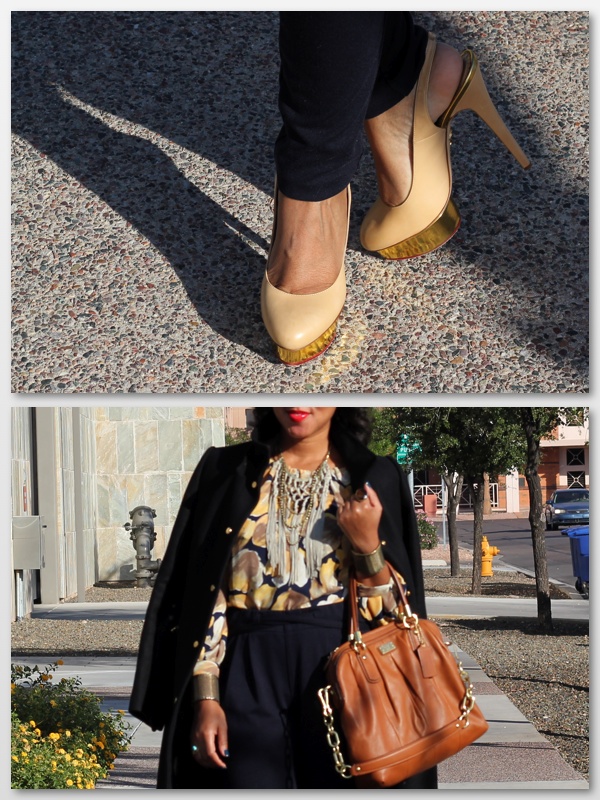 Shoes: Charlotte Olympia, Necklace: H&M, Cuffs: Oregon Boutique, Bag: Coach, Rings: Banana Republic, Lip: Dior Blazing Red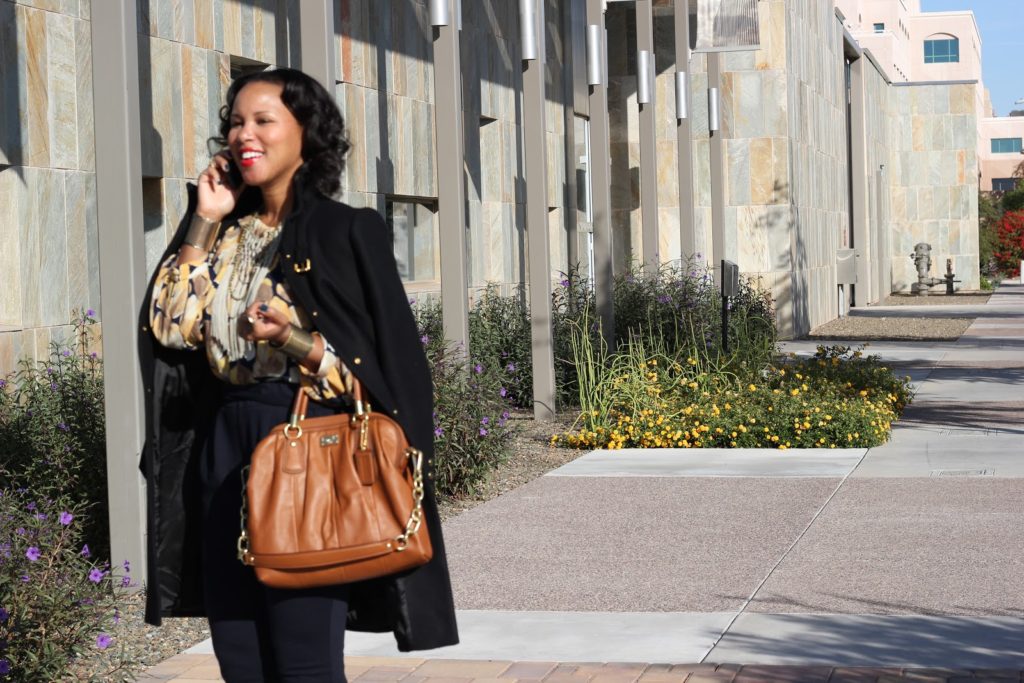 "Girl, what did you say when they said that?!"