Nope, no lollipop. I know, I know. It's pretty disappointing. I just had to make the LL reference since I was in fact at a bus stop.
Moving on…
Let's talk about gloves. Wanna know why gloves are so awesome? Why they can be everything to an ensemble? Why YOU should own a pair?
Chipped nail polish.
Yes ma'am! I said it. It needed to be said. These winter months make it hard on a manicure. "I mean she's fly but did you see her nails?!" Who wants to be this girl?! Not me.
Glove that shameful nail and head straight to your favorite nail salon.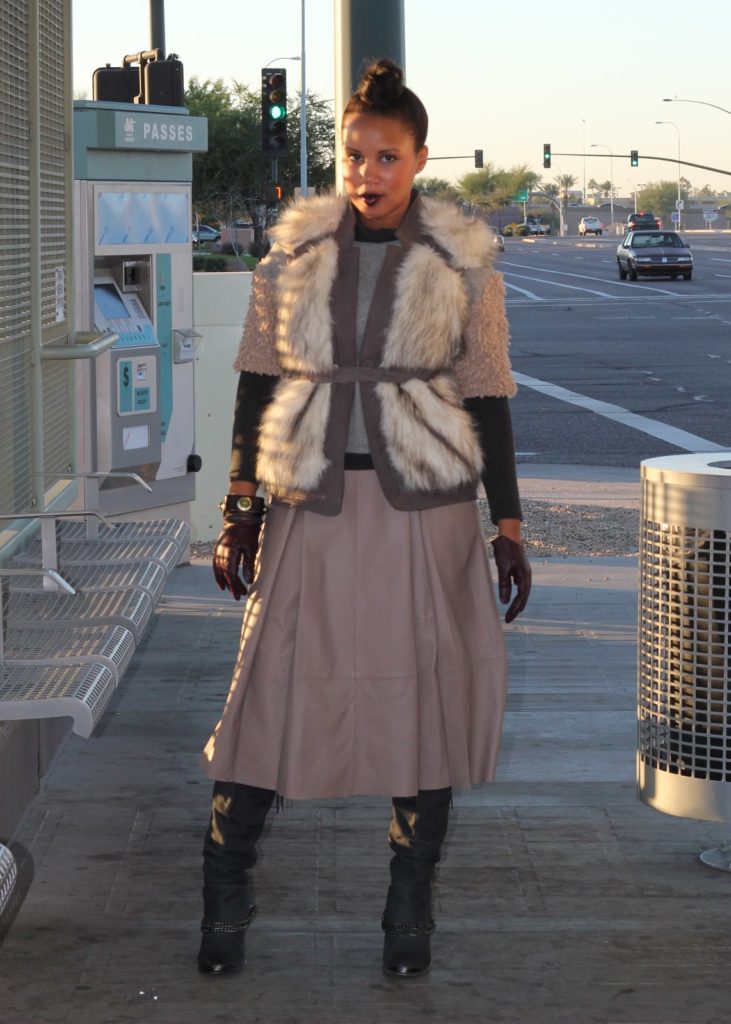 Fur Vest: Rebecca Taylor, Sweater: Hanii Y, Turtleneck: Zara, Skirt: ASOS, Belt: BCBG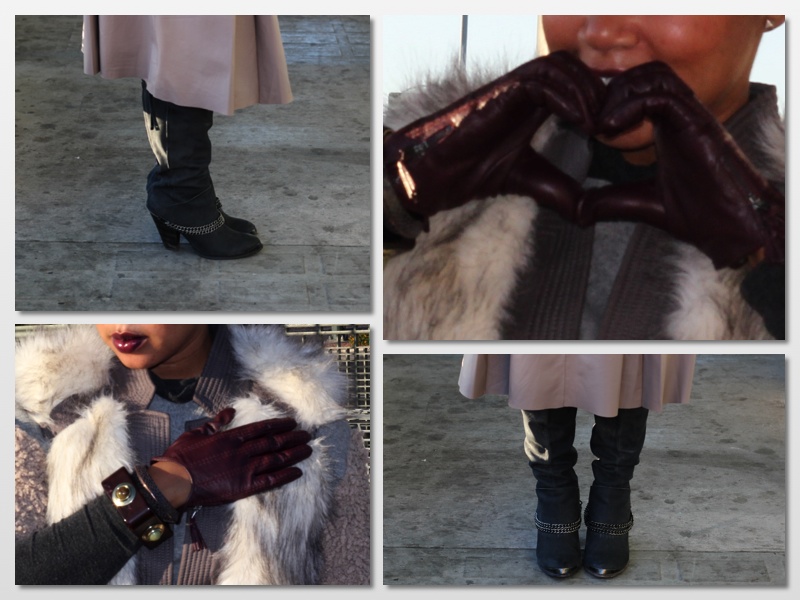 Boots: Sam Edelman, Gloves: H&M, Bracelets: Dillard's, Lip: MAC Cyber lipstick w/MAC Date Night Dazzleglass