Anyone who knows me knows that I may or may not be a little silly. What they may not know is that even as silly, funny, charming, and debonair as I am, I can sometimes take myself a little too seriously.
I'm serious about my dreams, my feelings, and my thoughts. Making a joke or laughing out loud all day long (because my number one goal in life is to laugh all day long) doesn't mean that I'm not serious, I just have the ability to take a serious thought or situation and make it silly and fun. However, it doesn't change the fact that the thought or situation is in fact serious.
This often time carries over into my outfit selections. I can go from classic funk cutie to mixed print maven at the drop of a credit card on Black Friday. That versatility in outfits is often reflective of the mood that I am in at the moment of conception. I'm serious, silly, fun, happy, sad, funny, sarcastic and a whole gamut of emotions but mostly silly and fun! My clothes reflect that.
So, on this day and forever from now, I will continue to keep it silly and fun. Why not? Life is a little too short (and serious) to not have a little fun, play with prints, and make some silly faces.
Sweater: J. Crew, Shorts: Burberry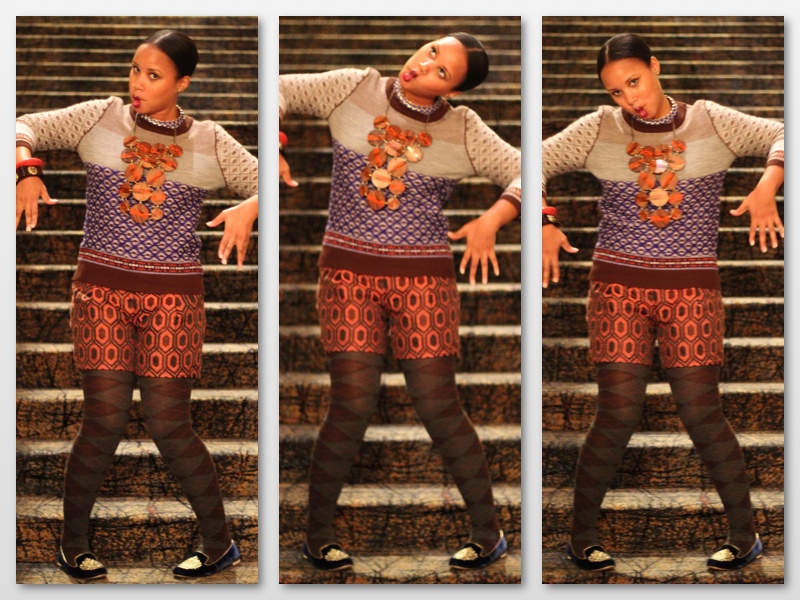 A little rag doll for the people…
Fauxtography Credit: Natesha Sanchez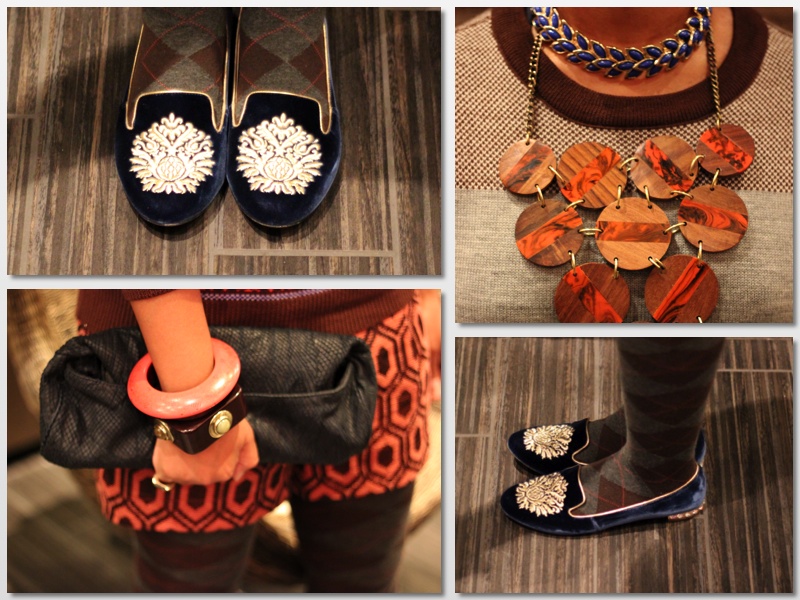 Shoes: Miu Miu, Necklaces: ASOS, Bracelets: Dillard's and Angie Gooderham, Clutch: Kenneth Cole, Ring: Forever 21
Fauxtography Credit: Natesha Sanchez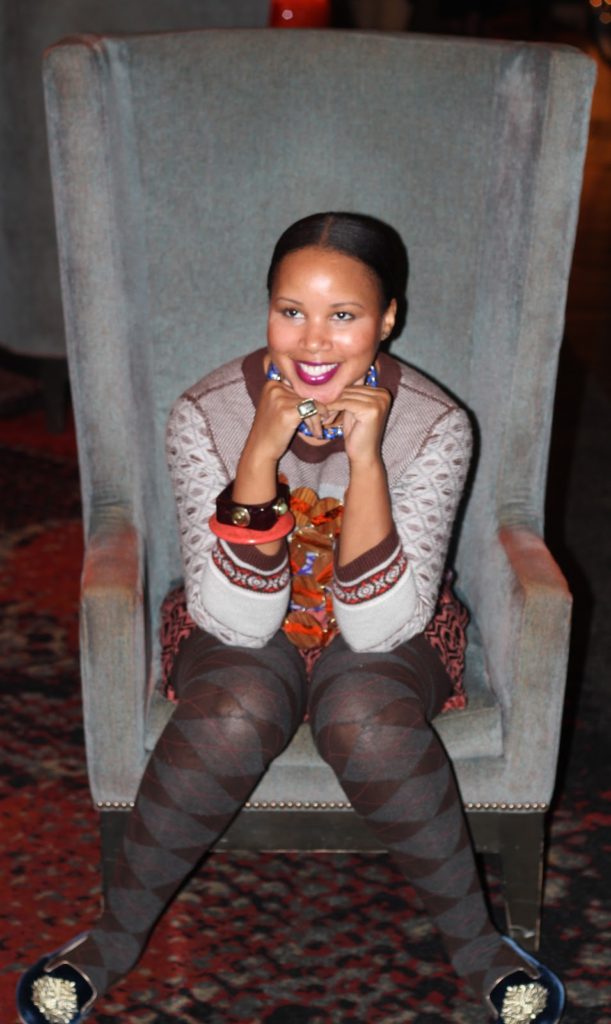 Lip: Dior Mysterious Mauve w/ MAC Date Night Dazzleglass
Fauxtography Credit: Natesha Sanchez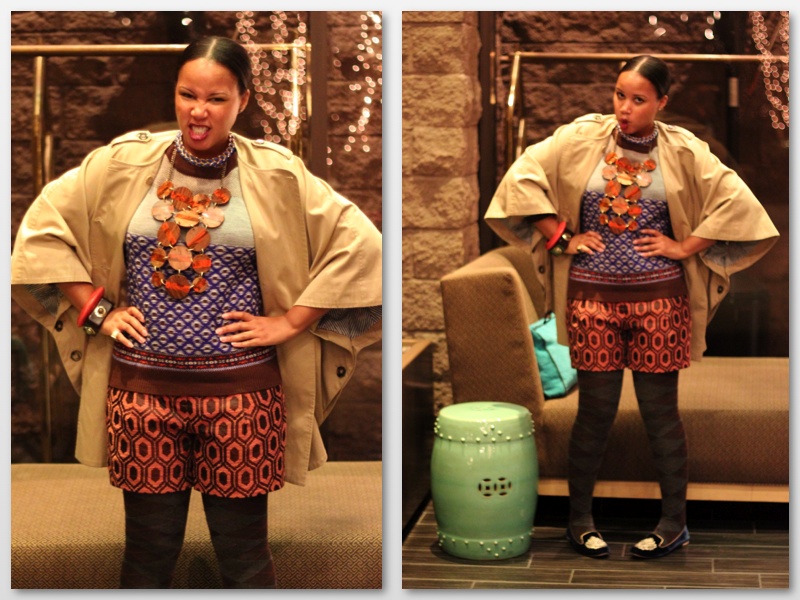 Trench Cape: H&M
Fauxtography Credit: Natesha Sanchez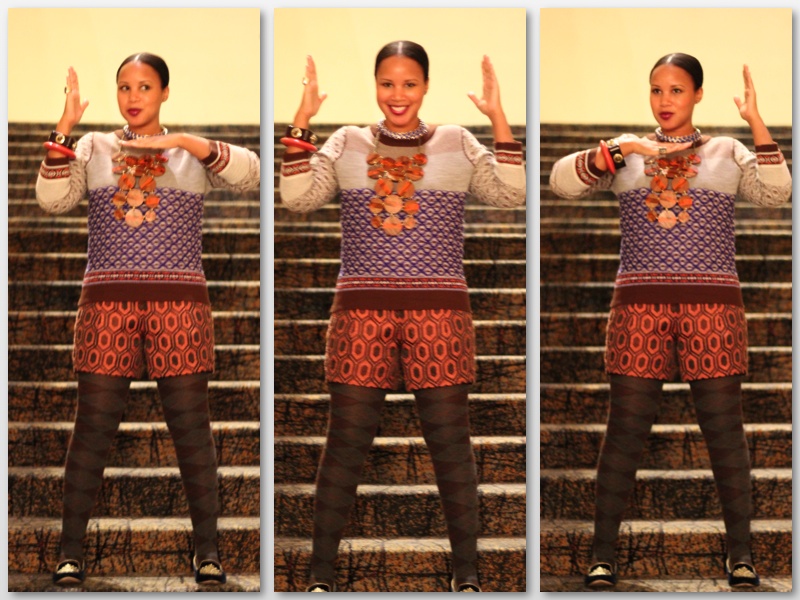 Vogue: Madonna
Fauxtography Credit: Natesha Sanchez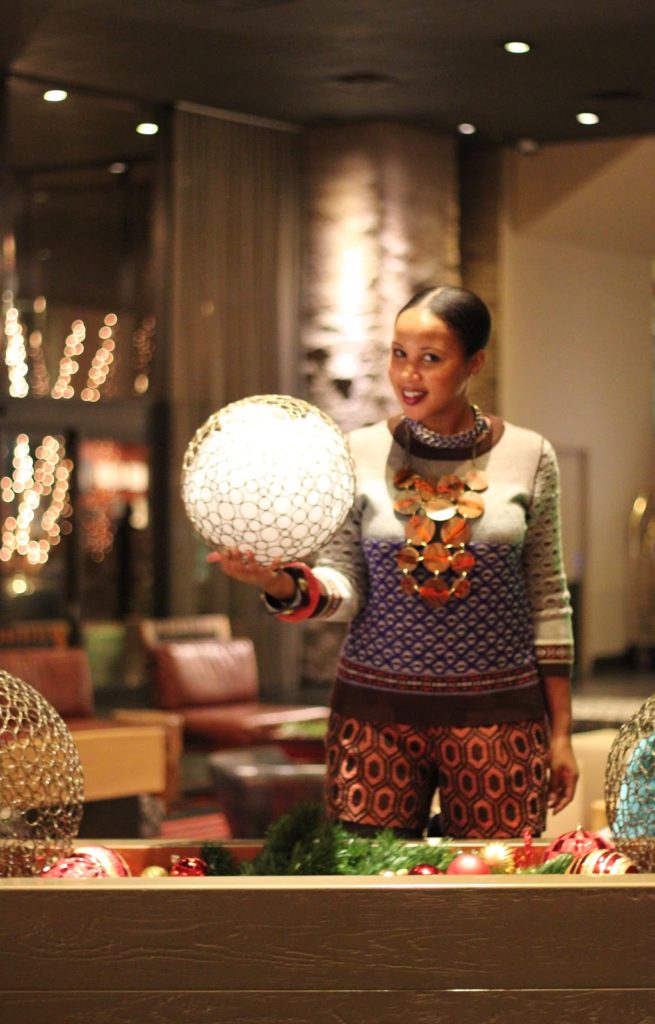 I've got the WHOLE world in my hands…
Fauxtography Credit: Natesha Sanchez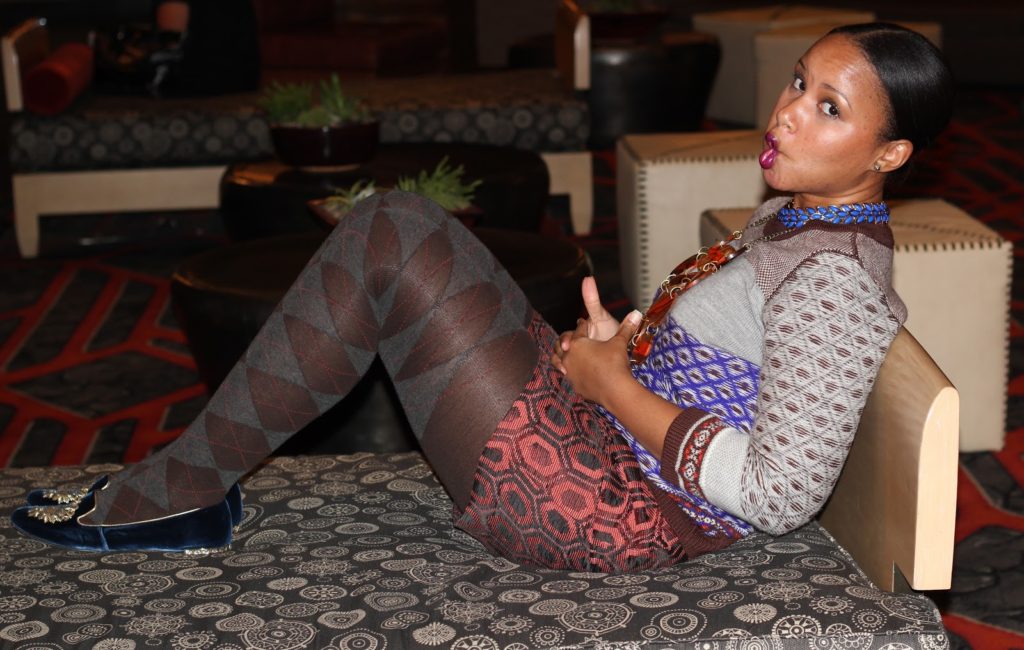 Making funny faces…all day long
Fauxtography Credit: Natesha Sanchez