Give love on Christmas day?
Sure will! Sending a huge virtual hug to all of you on this Christmas day. I hope that you're spending good quality time with loved ones and eating yourself into the ultimate food coma. Have a second (or third) plate on me and we'll work it off tomorrow, okay? Cool.
It only felt right to bless the day with a little red. And by little, I mean a lot. I love the ease and flow of this dress. It almost looks like I was invited to a Christmas togo party. Hmmmm, someone definitely needs to try this next year and let me know how it turns out.
I finished off the look with some unexpected outwear (trench cape and feathers!) and a gold belt. I'm pretty sure I'm loving the cape on cape or collar on cape action. Spicy!
Merry Christmas to you all! Muah!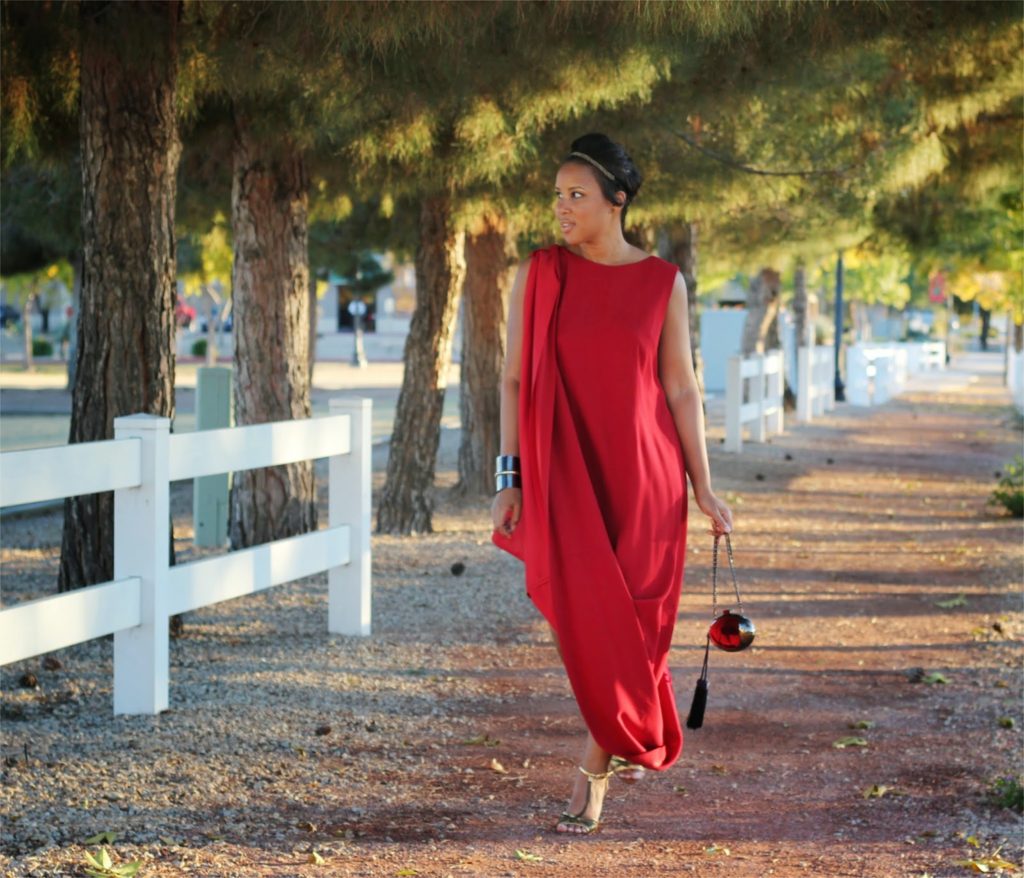 Dress: Maison Martin Margiela for H&M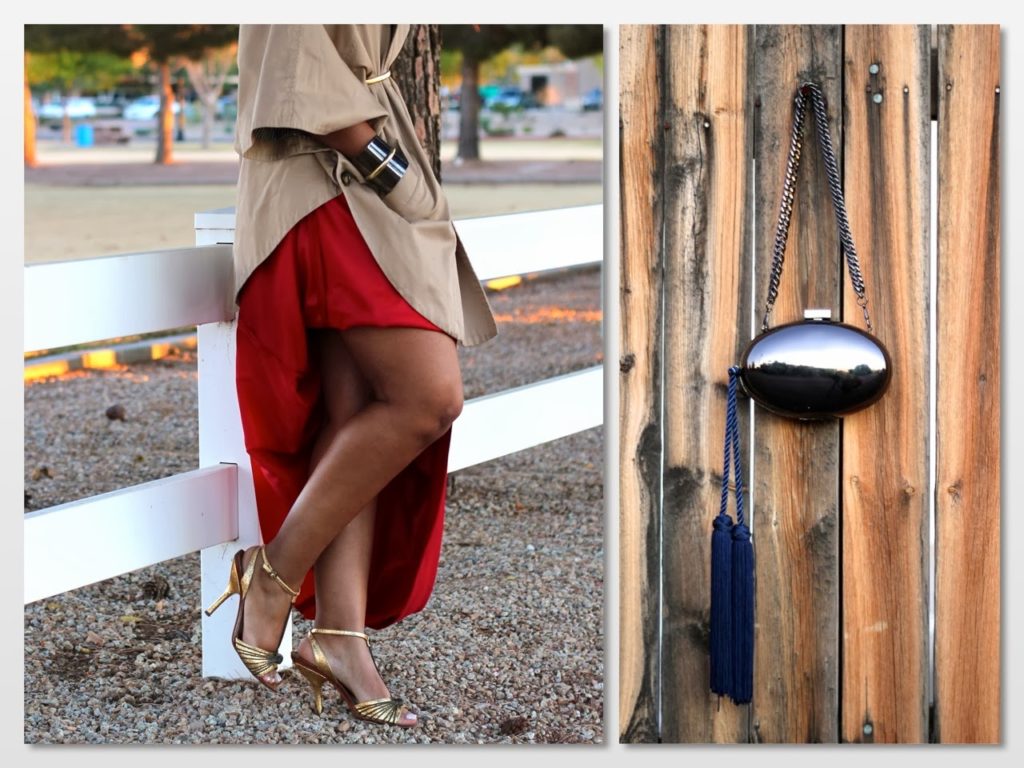 Shoes: BCBG, Cuff: Mango, Clutch: ASOS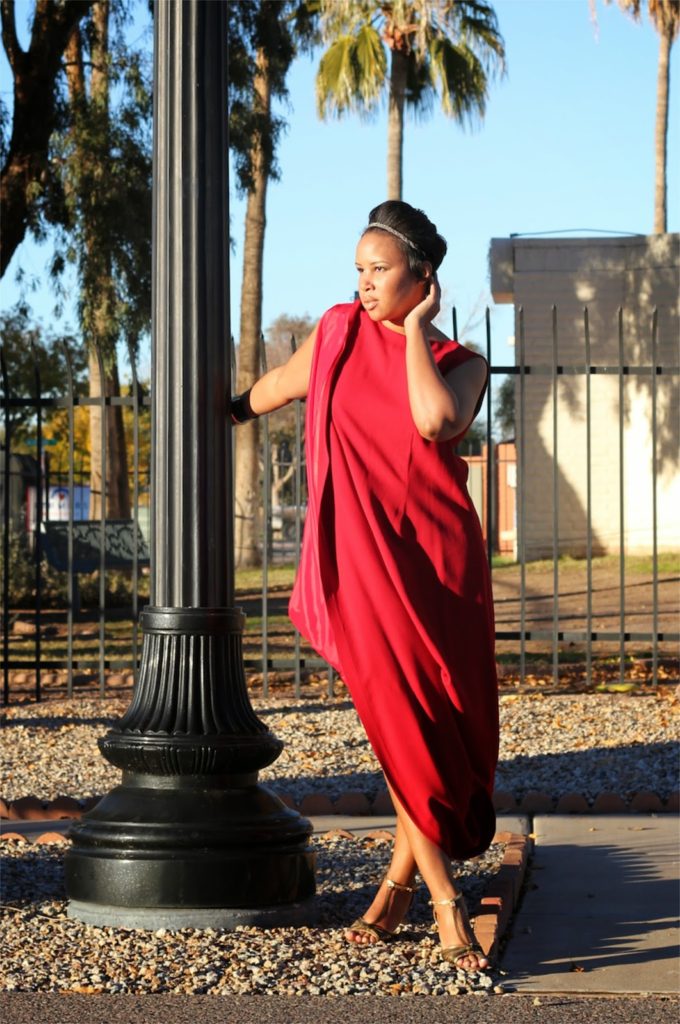 Dress: Maison Martin Margiela for H&M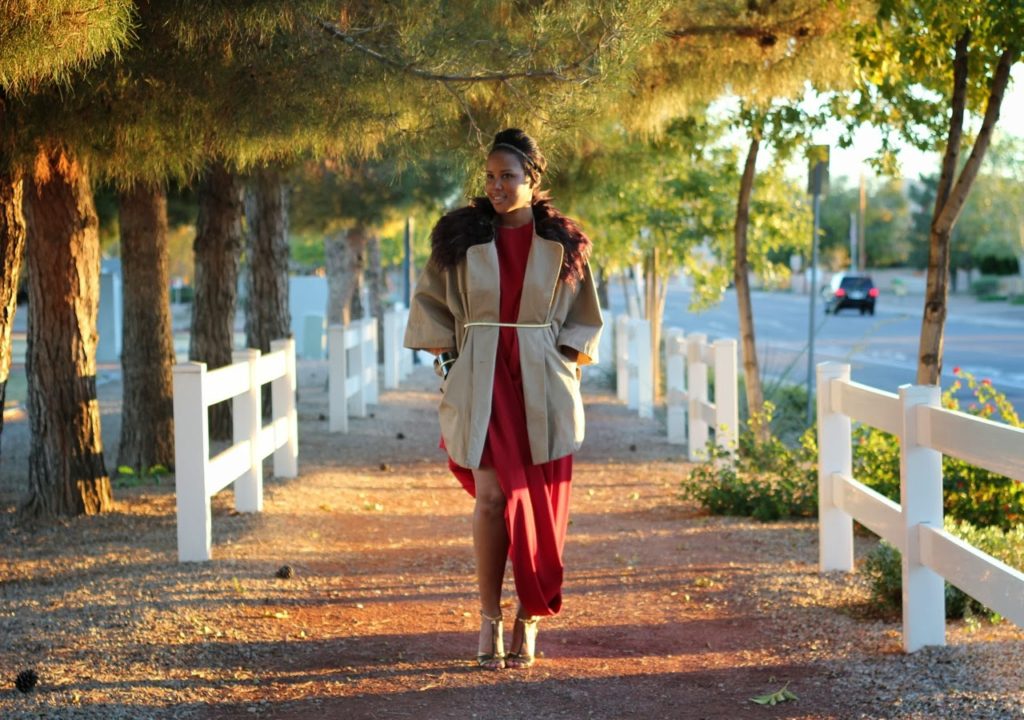 Trench Cape: H&M, Dress: Maison Martin Margiela for H&M, Belt: ASOS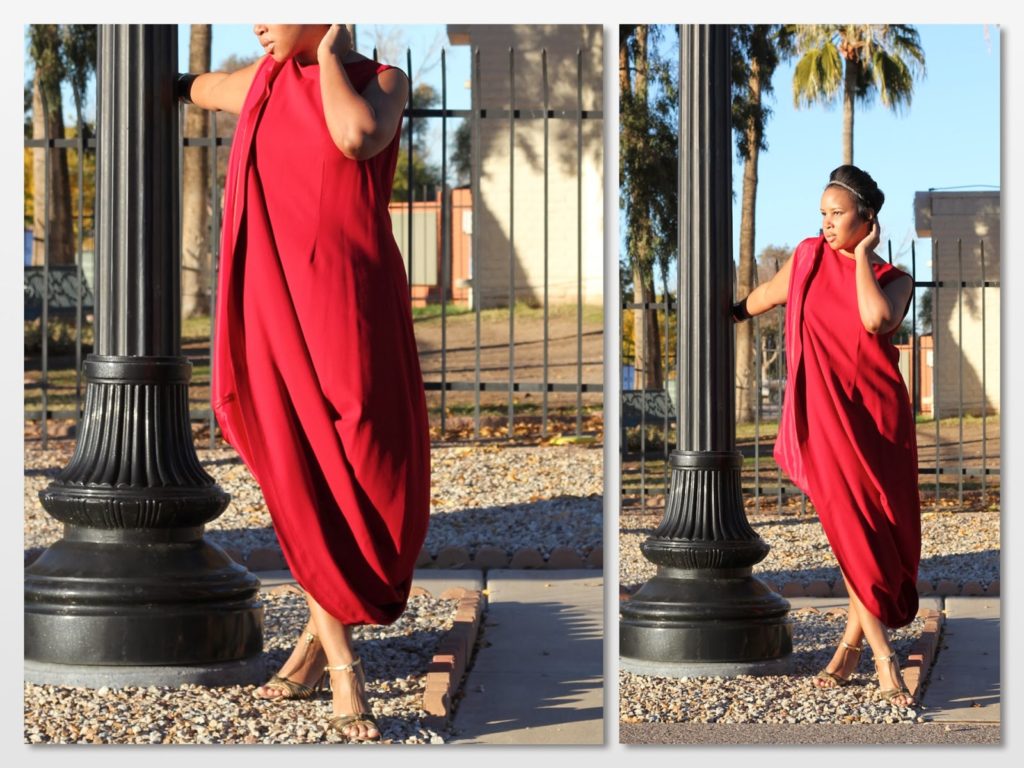 Dress: Maison Martin Margiela for H&M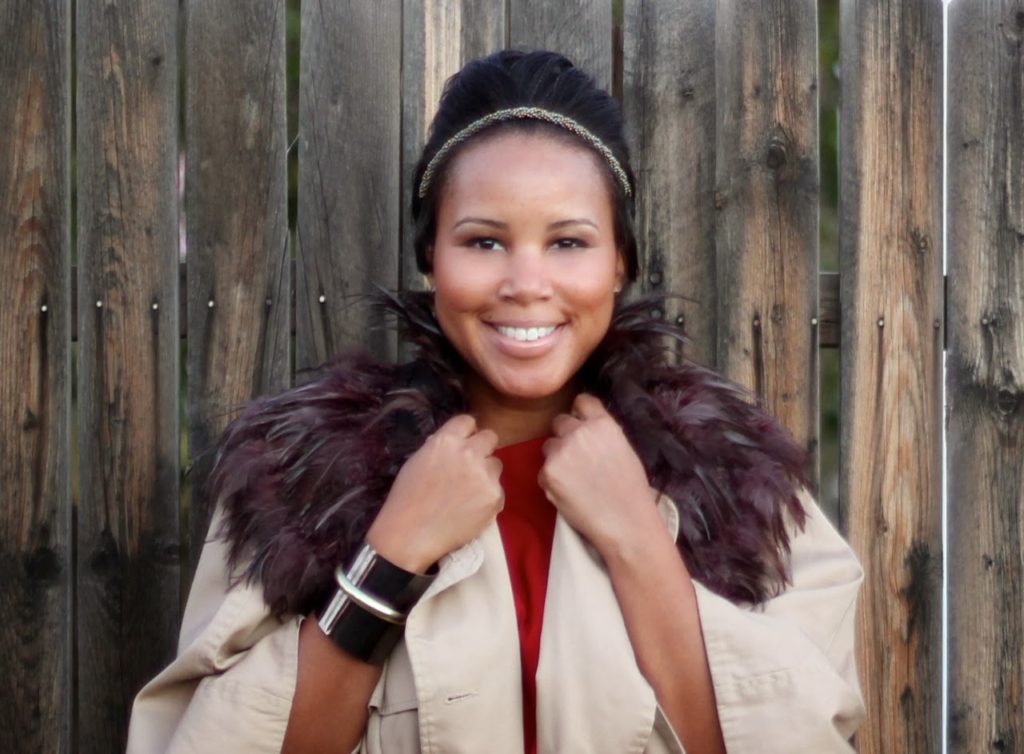 Feather Collar: Zara, Cuff: Mango
Get the Look:
ASOS Clutch – No Longer Available