The day that I wore this outfit will always be remembered as the day that I met THEE June Ambrose. It was definitely a moment for me. 
So, if you didn't know, I want to let you know that it's cold in New York; like, disrespectfully cold. You can look out the window and see the sun but that's really just a mirage. The sun is doing NOTHING for these sub-polar, frigid, ice cold temperatures.
For this look, I chose to stick to a grey color palette. I went from the lightest of light greys picked up in the faux fur vest to the darkest of dark greys in the over-the-knee boots. 
I was warm. I was grey. And I was happy.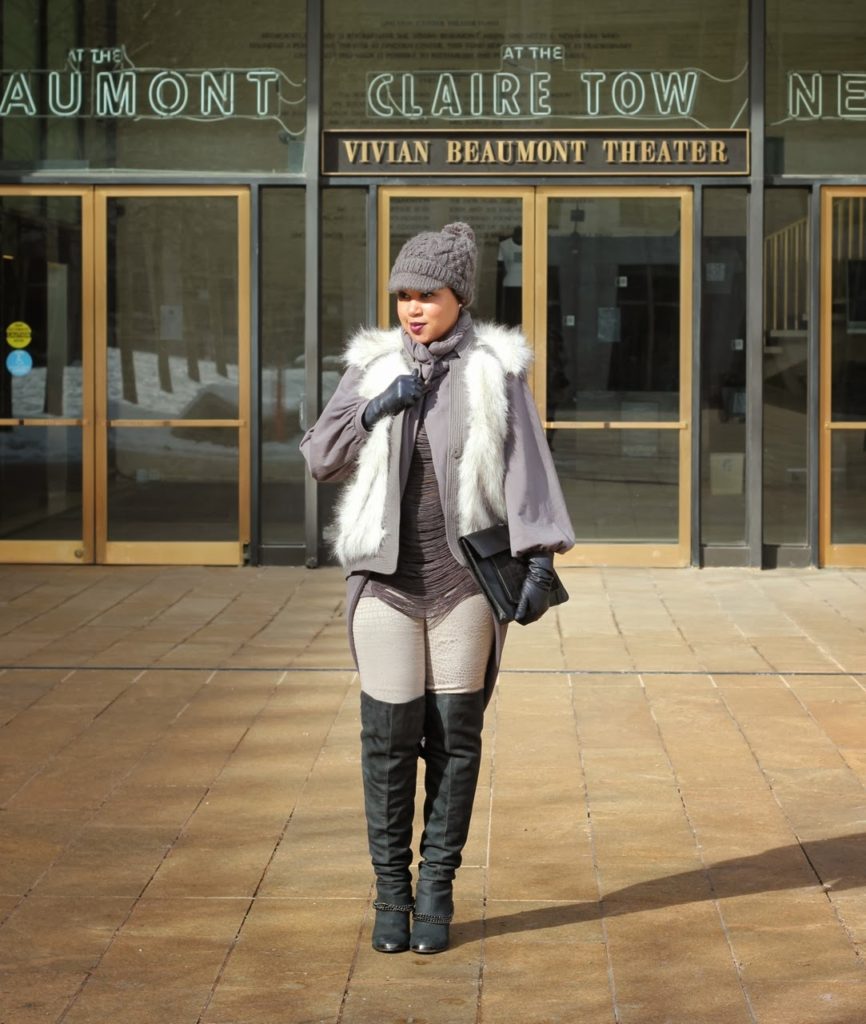 Faux Fur Vest: Rebecca Taylor, Coat: Young, Fabulous and Broke,  Top: Young, Fabulous and Broke, Pants: H&M


Fauxtography by Lana Herbert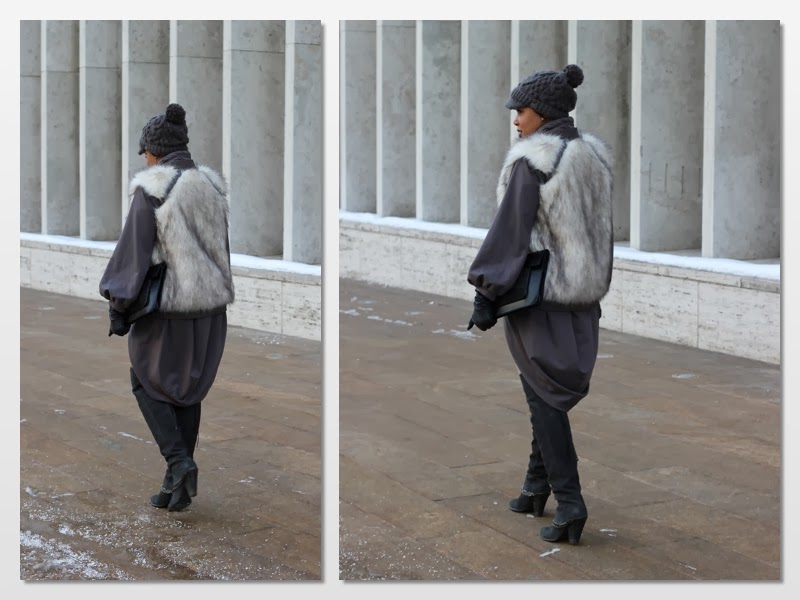 Faux Fur Vest: Rebecca Taylor, Coat: Young, Fabulous and Broke, Hat: The Northface


Fauxtography by Lana Herbert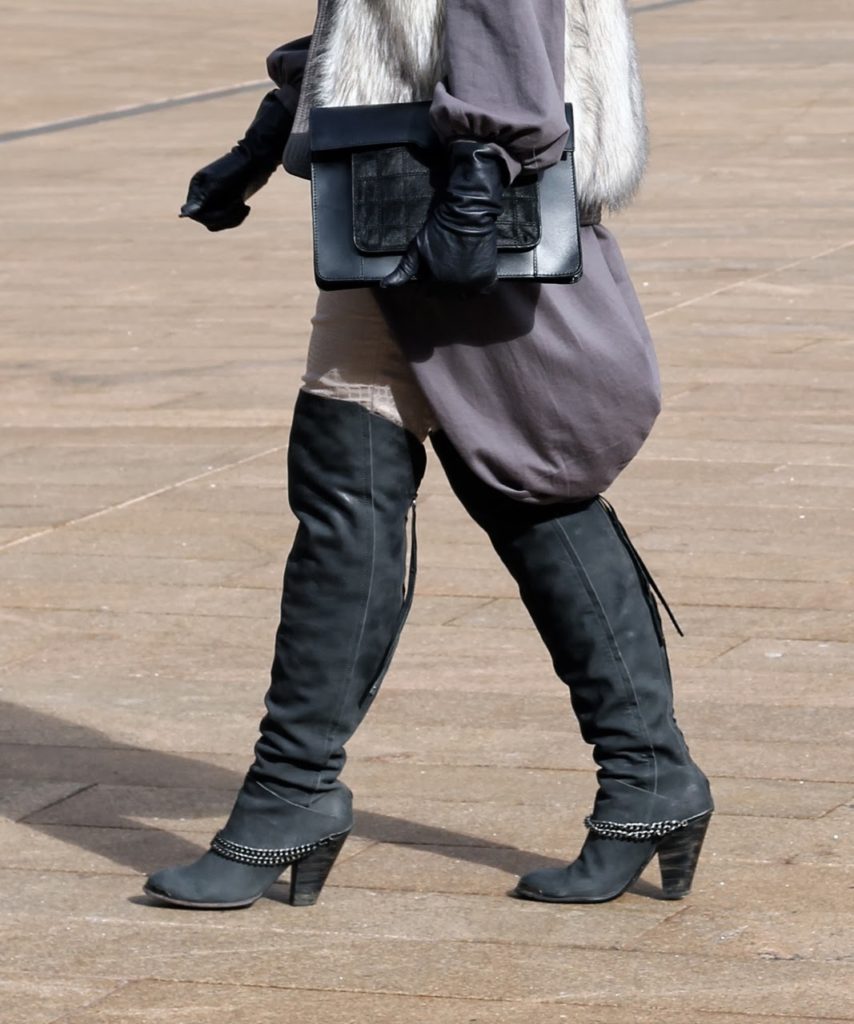 Gloves: Consignment Store Find, Clutch: ASOS, Boots: Sam Edelman


Fauxtography by Lana Herbert
Young, Fabulous and Broke Coat – No Longer Available
Young, Fabulous and Broke Top – Similar  here
Leather Gloves – Similar here
Sam Edelman Boots – Similar here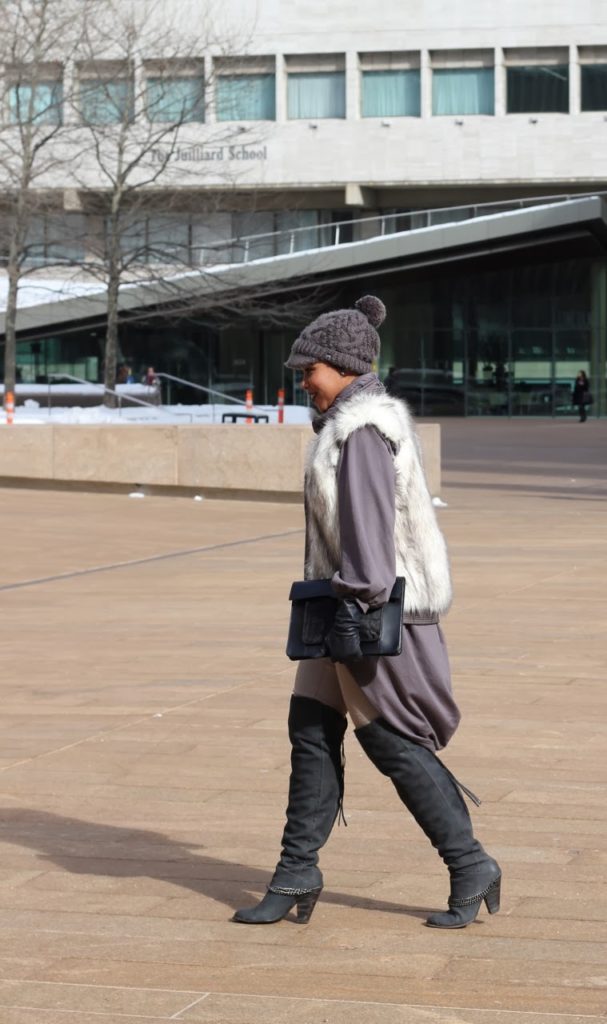 Faux Fur Vest: Rebecca Taylor, Coat: Young, Fabulous and Broke,  Top: Young, Fabulous and Broke, Pants: H&M


Fauxtography by Lana Herbert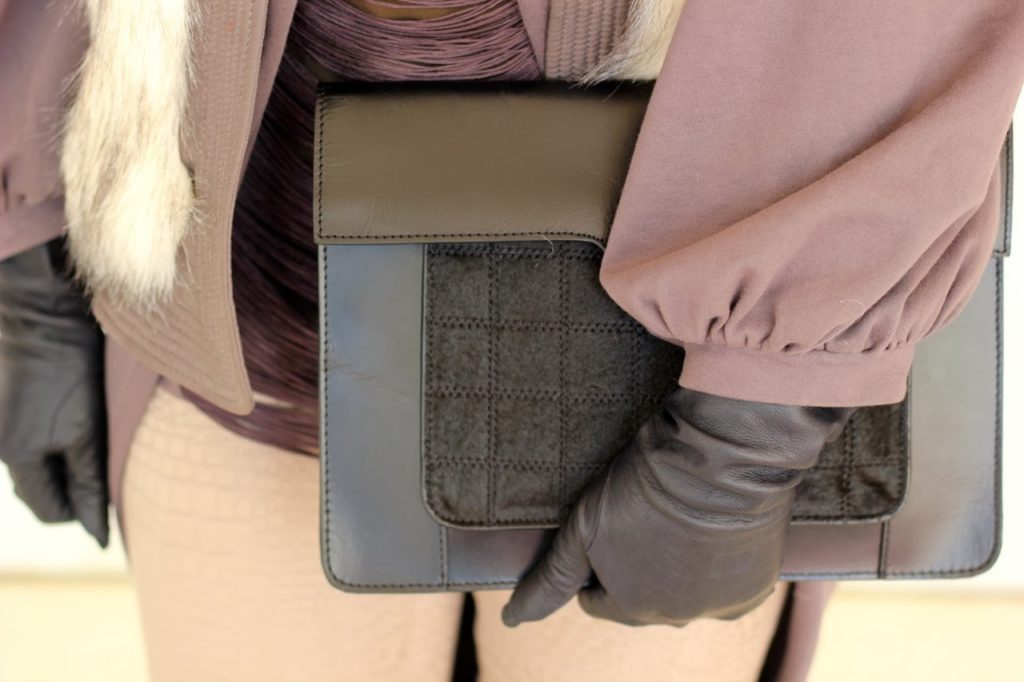 Gloves: Consignment Store Find, Clutch: ASOS


Fauxtography by Lana Herbert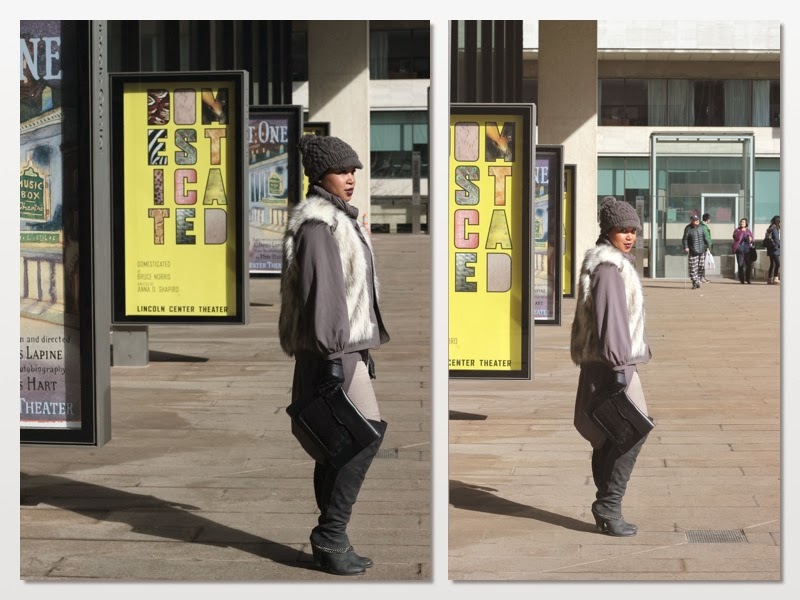 Faux Fur Vest: Rebecca Taylor, Coat: Young, Fabulous and Broke,  Top: Young, Fabulous and Broke, Pants: H&M


Fauxtography by Lana Herbert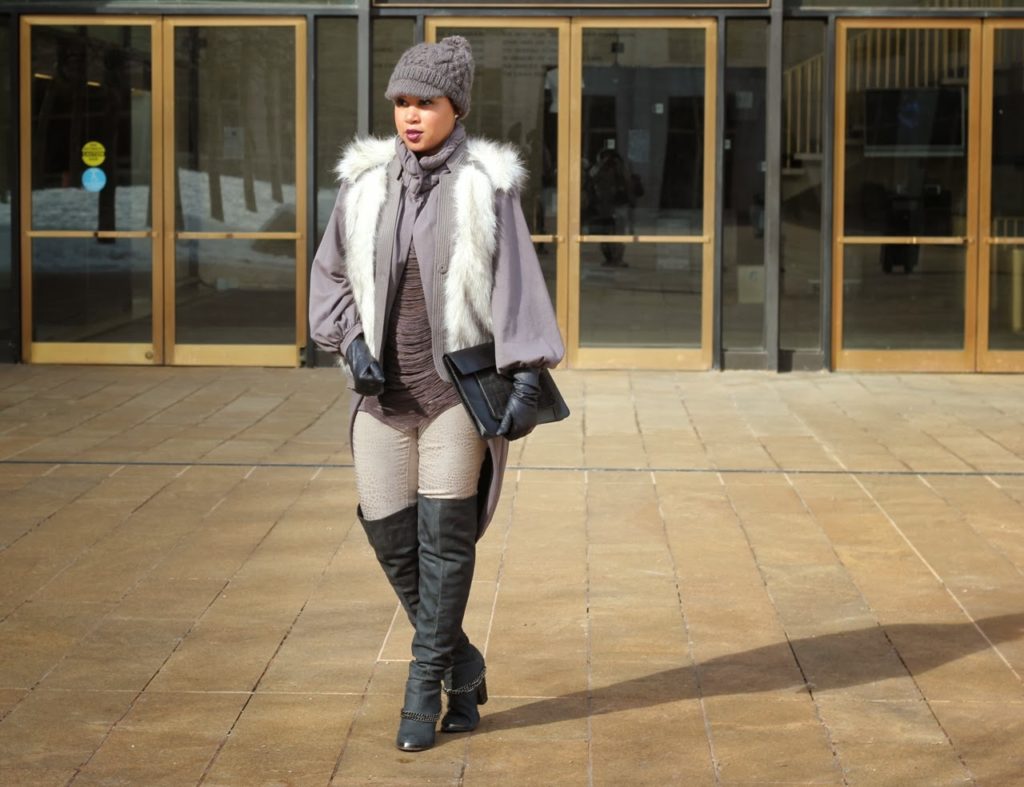 Faux Fur Vest: Rebecca Taylor, Coat: Young, Fabulous and Broke,  Top: Young, Fabulous and Broke, Pants: H&M


Fauxtography by Lana Herbert