So, I have an addiction to H&M. The first step is recognizing that you have a problem. Four pieces from this look are from H&M. FOUR! I'm going to make myself shop other places. This is absurd.
Even though the weather in New York has been beyond crazy, I have still been gallivanting around the city like a tourist in between shows. Of course, I had to visit the New York Public Library where Carrie Bradshaw was set to marry the infamous Mr. Big and Bryant Park was right across the street.
I know what you're thinking. Shorts?! In New York? In February? I was actually pretty warm. The tights and over-the-knee socks definitely helped. I was holding off on wearing this tweed short suit until one of the warmer (
meaning a little over 30 degrees)
 NY days. But it never "warmed" up!
Over this past week, I've been falling a little more in love with monochromatic and suited looks. You'll definitely be seeing more of that over the next couple of seasons. However, I still love a pop of color and added the orange H&M top to this heavily neutral look.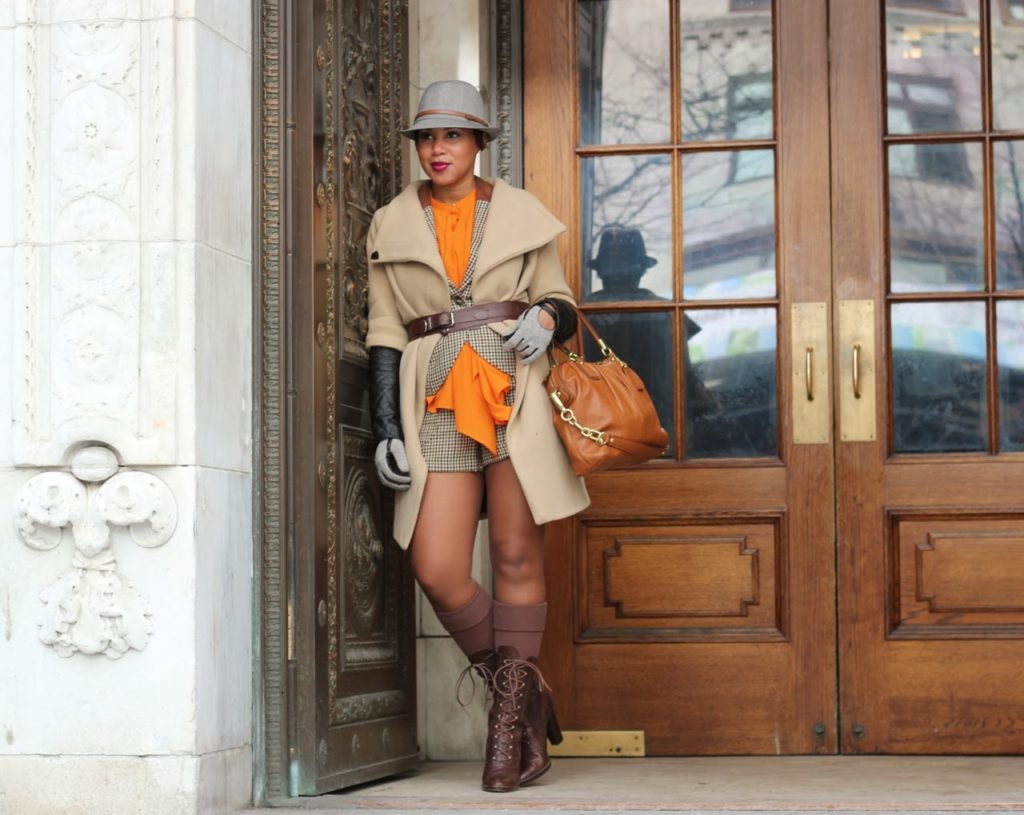 Coat: Zara, Blazer: H&M, Shorts: H&M, Top: H&M


Fauxtography by Lana Herbert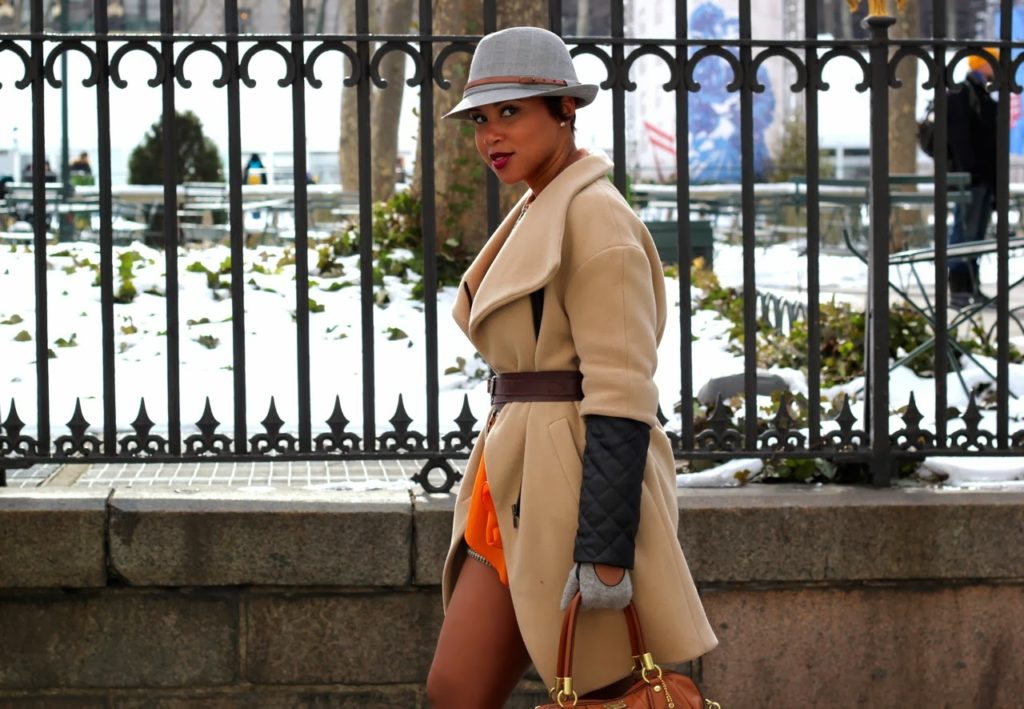 Hat: H&M, Gloves: Zara, Belt: French Connection


Fauxtography by Lana Herbert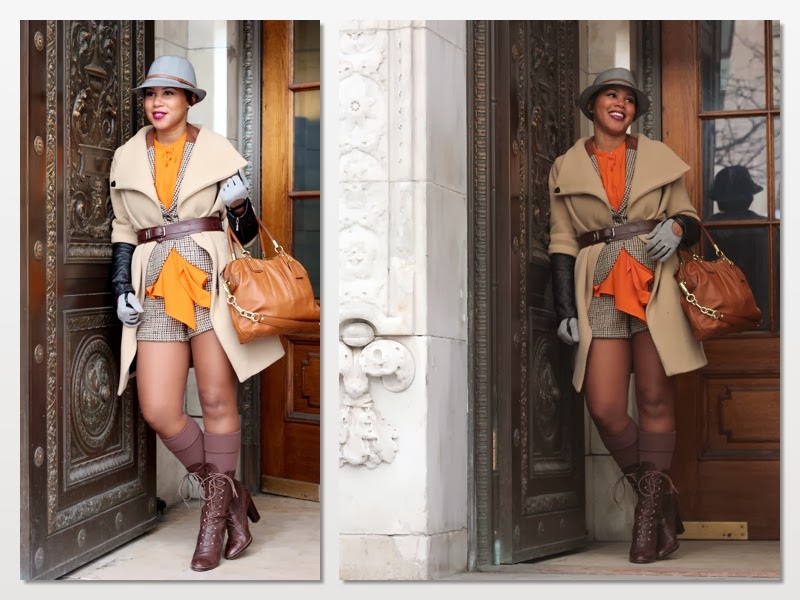 Bag: Coach, Boots: Michael Kors, Socks: Hue


Fauxtography by Lana Herbert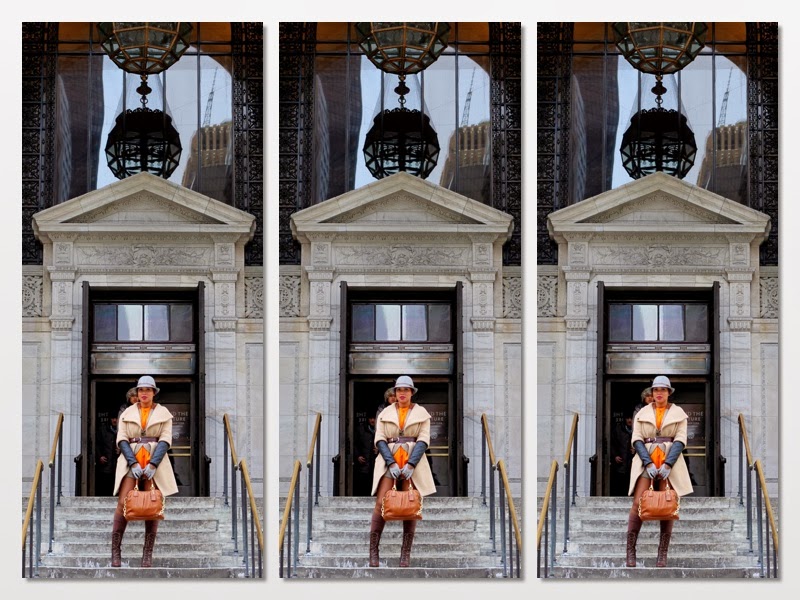 Fauxtography by Lana Herbert
H&M Tweed Blazer – Similar here
H&M Tweed Shorts – Similar here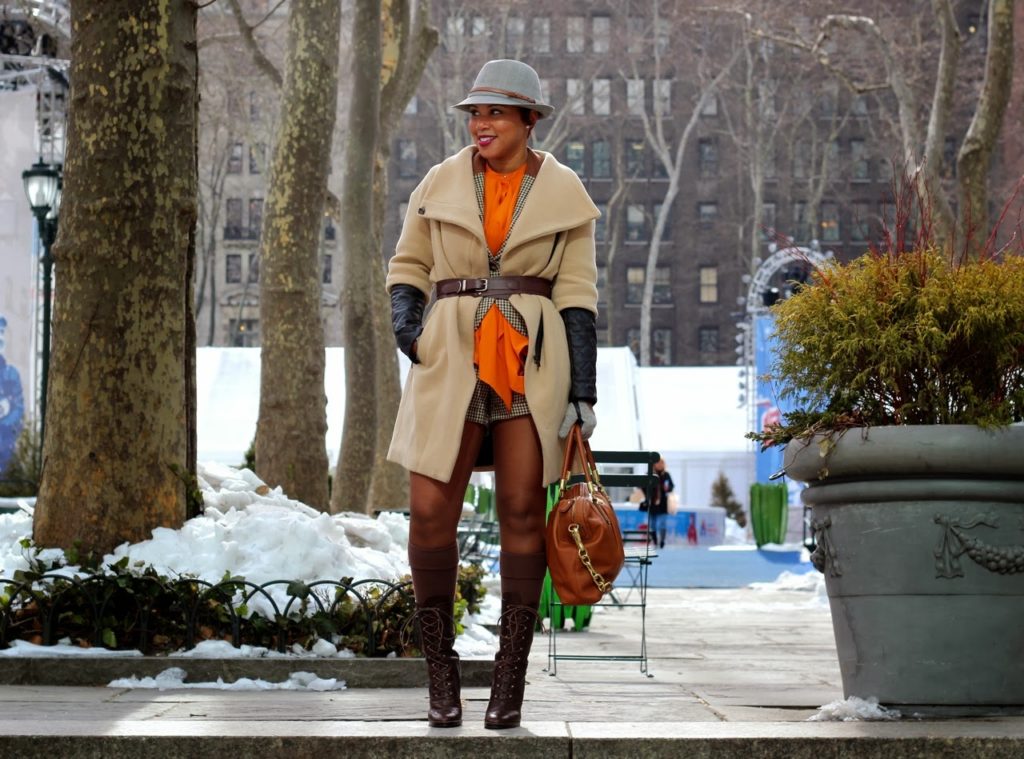 Coat: Zara, Blazer: H&M, Shorts: H&M, Top: H&M


Fauxtography by Lana Herbert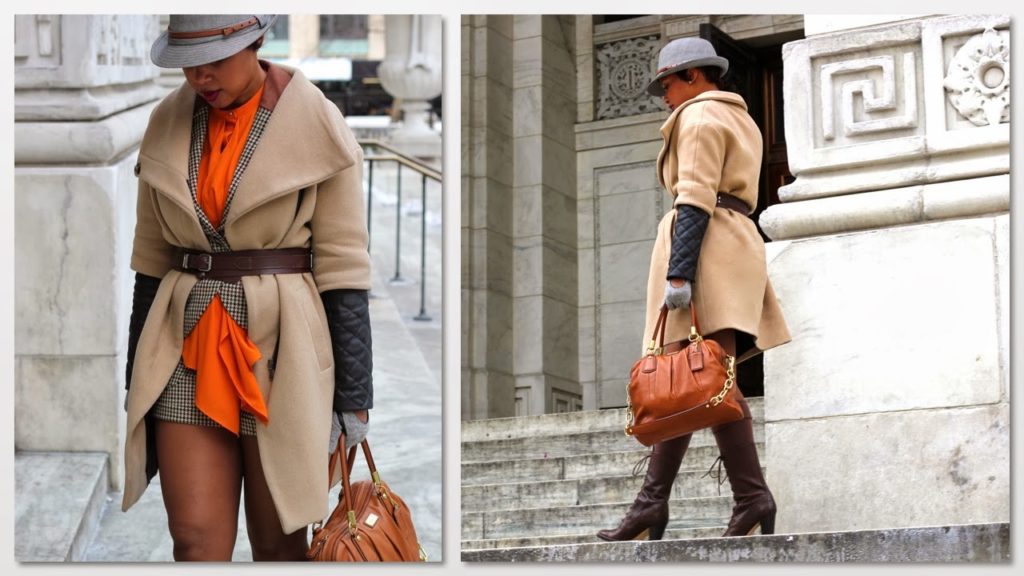 Hat: H&M, Gloves: Zara, Belt: French Connection, Bag: Coach, Boots: Michael Kors, Socks: Hue


Fauxtography by Lana Herbert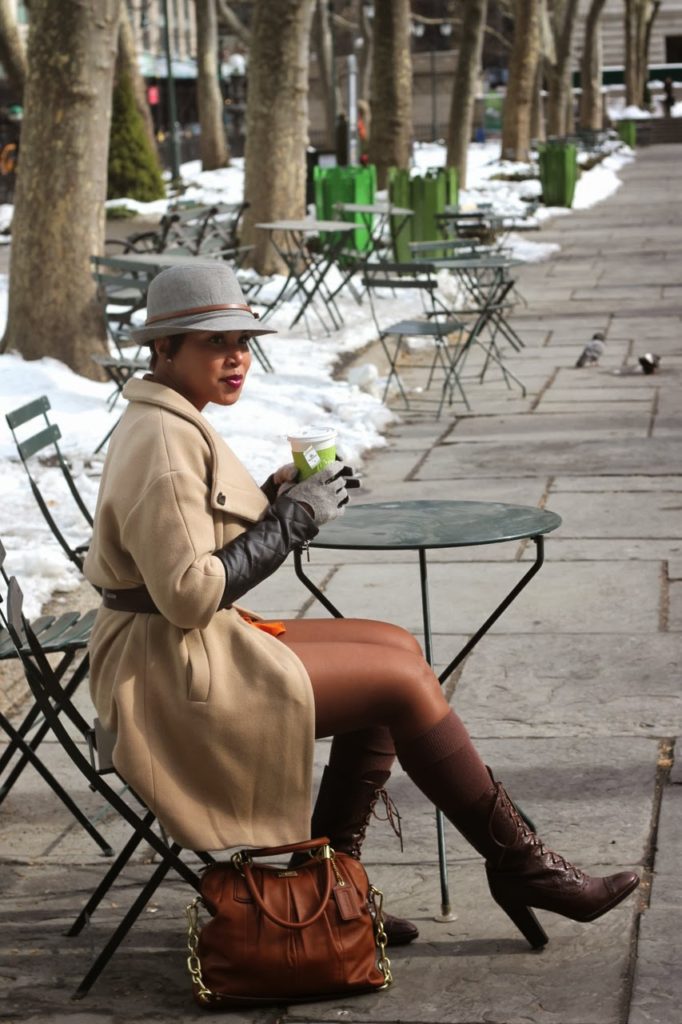 Hat: H&M, Gloves: Zara, Belt: French Connection


Fauxtography by Lana Herbert
Fauxtography by Lana Herbert