So, I just freaked myself out! I'm not even superstitious. Ok, sometimes, I may or may not split poles and it weirds me out a little to see a black cat in my path but today is just like any other Friday, right?
Nah, it's Friday the 13th and that means something…
A new outfit post!
Today's outfit post is brought to you by summer feelings and good vibes; cleans lines and cool palettes. Get into this Friday feeling and please dress responsibly.
May I request a quick favor before you leave? All I need is three clicks worth of time to CLICK the VF User's Choice Challenge Link 
here
, CLICK the heart in the lower left hand corner of "Goal Digger" and CLICK the heart in the lower left hand corner of "Mixed Up."  Easy Peasy…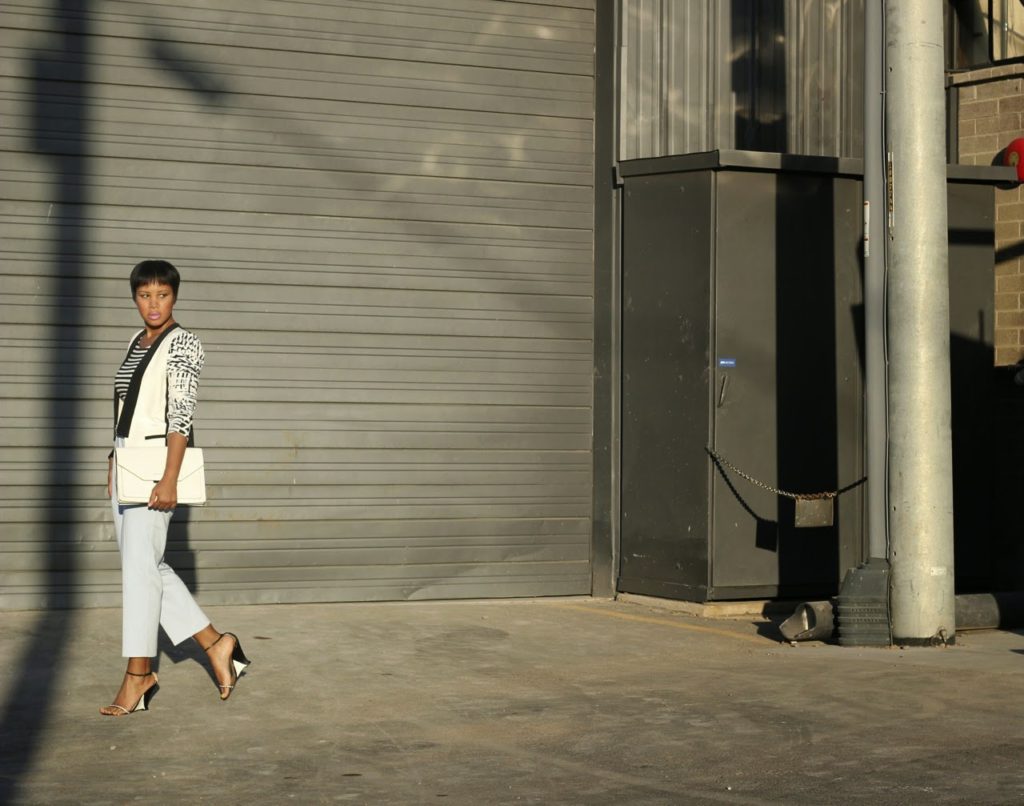 Blazer: Parker, Crop Top: H&M, Pants: H&M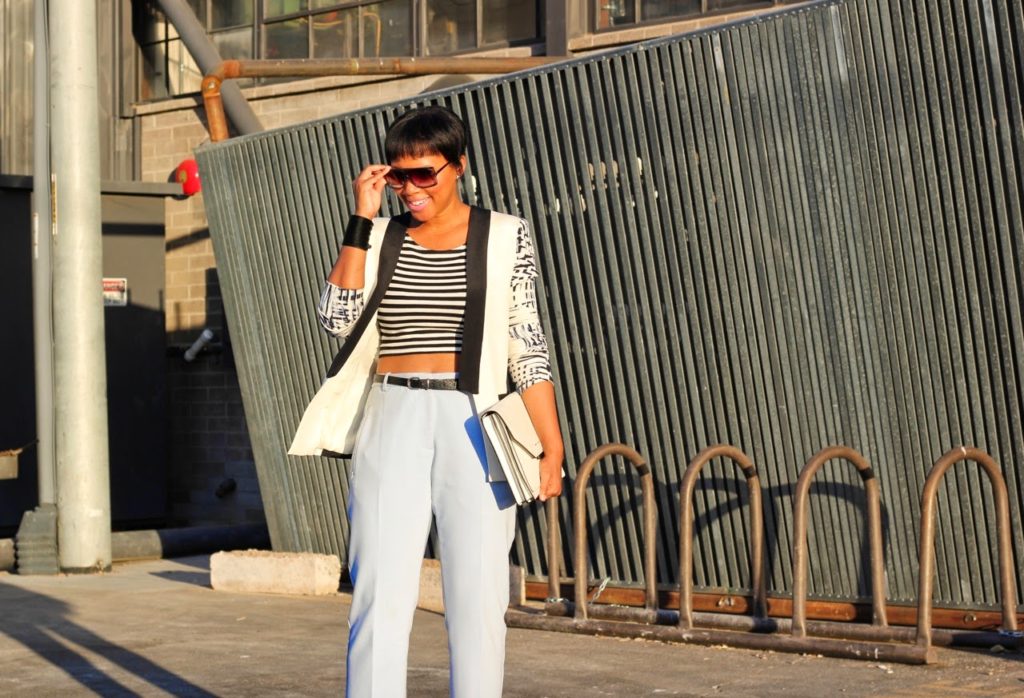 Blazer: Parker, Crop Top: H&M, Pants: H&M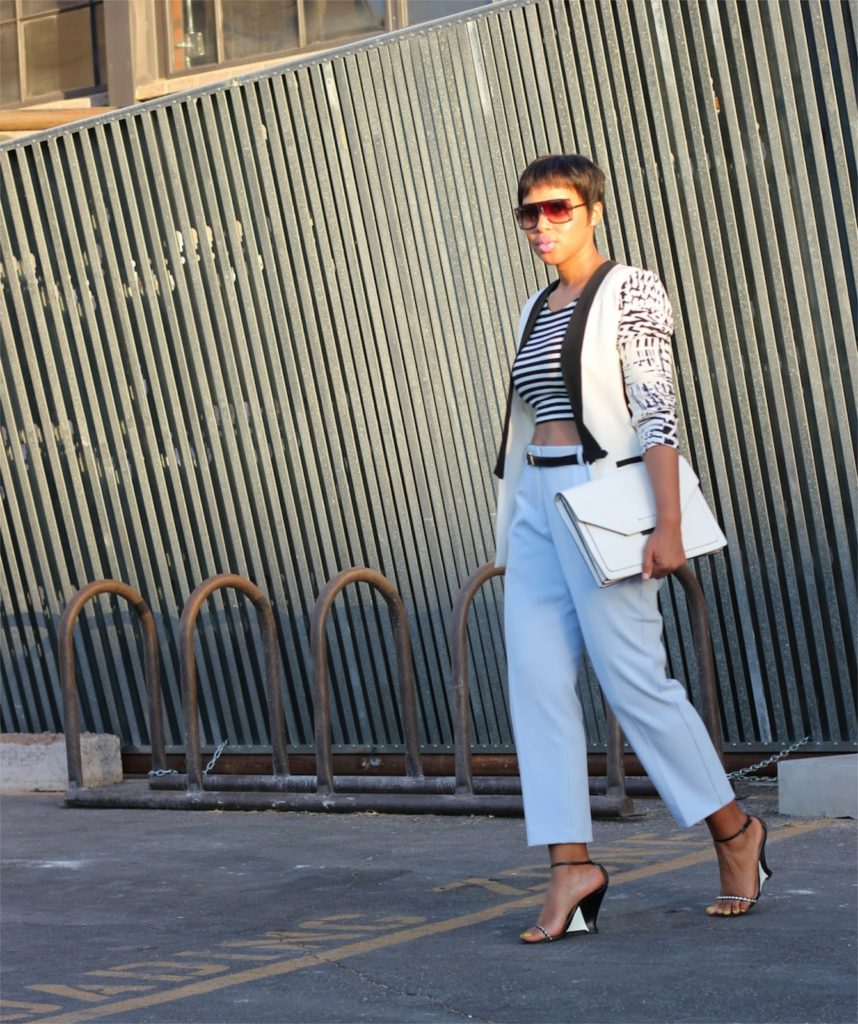 Sunglasses: Marni for H&M, Clutch: BCBG, Sandals: Charles David
Get the Look:
Parker Blazer – Similar 
here
BCBG Clutch – Similar 
here
Marni for H&M Sunglasses – No Longer Available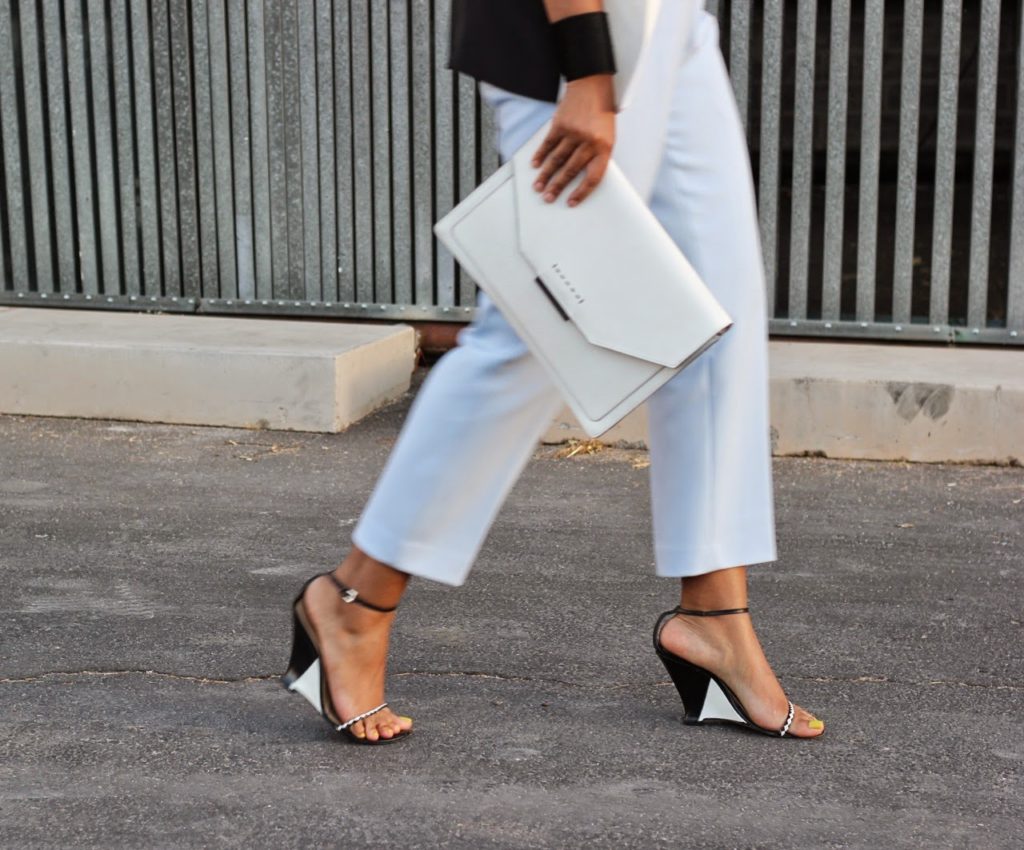 Clutch: BCBG, Sandals: Charles David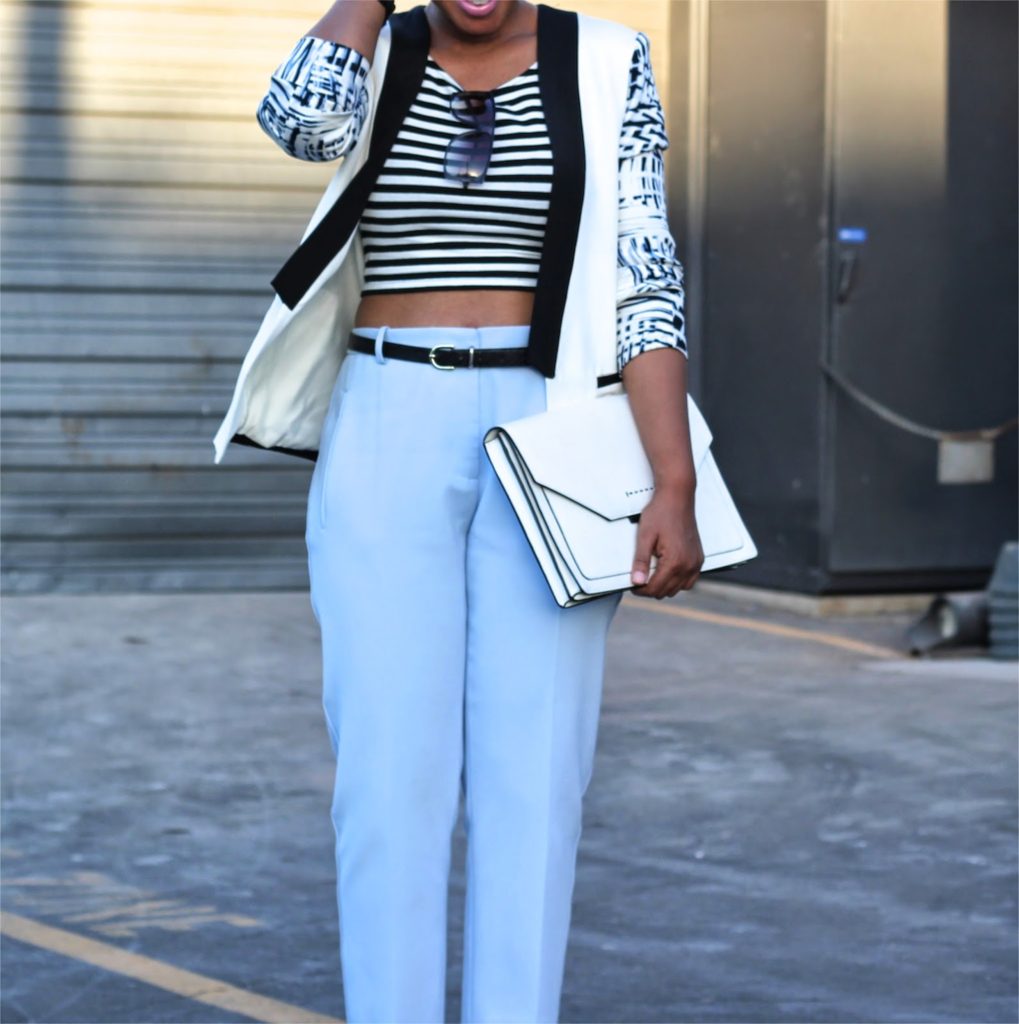 Blazer: Parker, Crop Top: H&M, Pants: H&M, Clutch: BCBG, Sunglasses: Marni for H&M