If this is your first experience with Camp Conrad, check out the pics from last year here. We do this!
Per norm, when you get the call that tickets to Rio de Janeiro, Brazil are $450 roundtrip out of LA for the following month, you don't ask too many questions. Book the ticket and figure out the rest later. Yes, it was quite the scramble to get Brazilian visas within a month's timeframe but it all werked out.
Seriously, these random flight deals are giving me all the life that I'll ever need! Now, if you're following me on Twitter, you're well aware that most times, you get what you pay for. Our departure tale is one for the book. So much so, our friend James Bland created a Twitter story to chronicle the utterly ridiculous experience we had with American Airlines.
Anywho, once we finally made it to Rio, we did this trip in true Camp Conrad style. Follow along on this travel diary…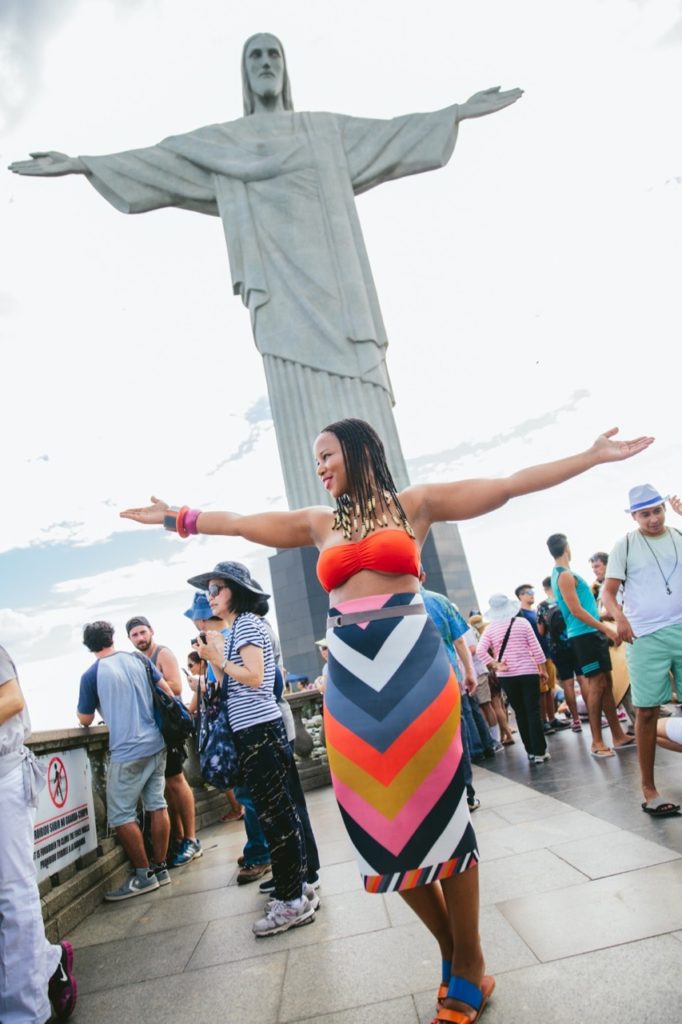 With open arms at one of the New Seven Wonders of the World, Christ the Redeemer in Rio de Janeiro. Trust me this statue is slightly overwhelming in person and no one warns you about the amount of sweat that it requires to walk the stairway to heaven. We were soaked!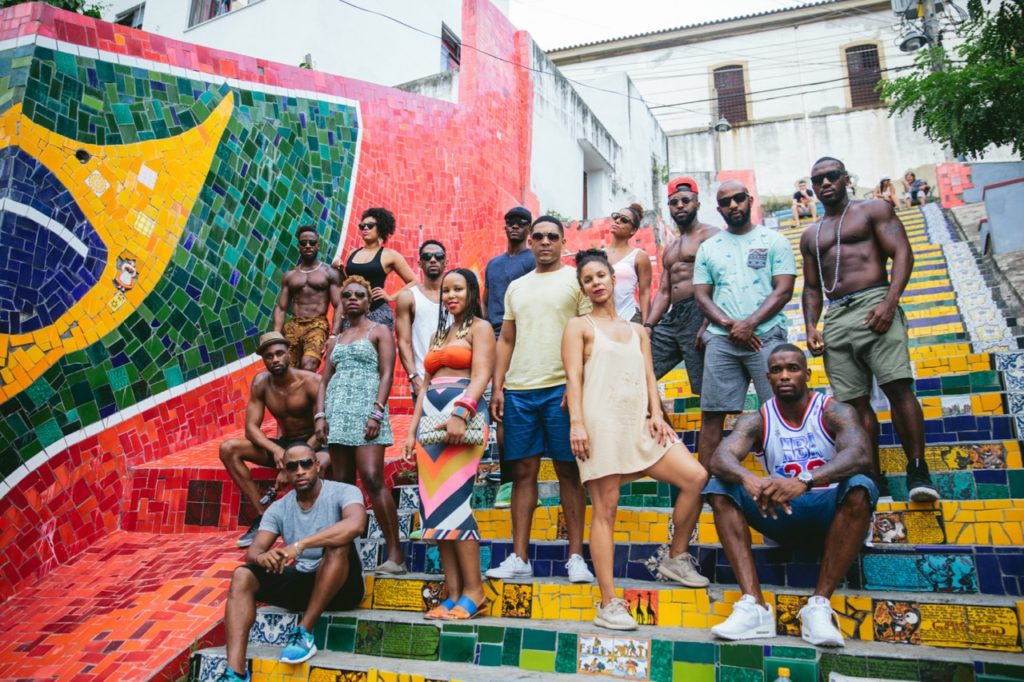 Of course, we took pics on the 

Escadaria Selarón

 also known as the 

Selarón

 Steps or Lapa Steps. What you don't know before you get to these steps is how high these babies go. There are approximately 250 steps. It's literally steps on steps on steps!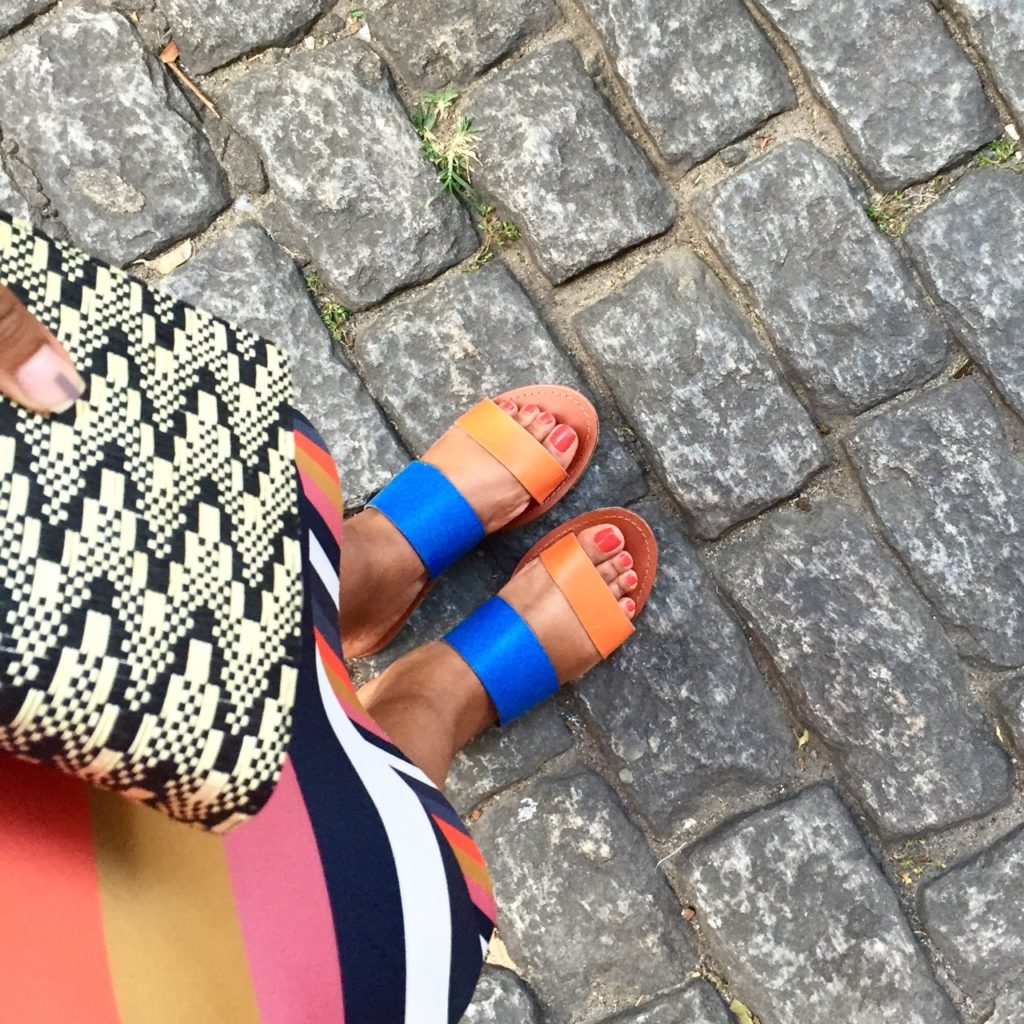 For the tourist excursions and the amount of required walking, these ASOS slides were a must!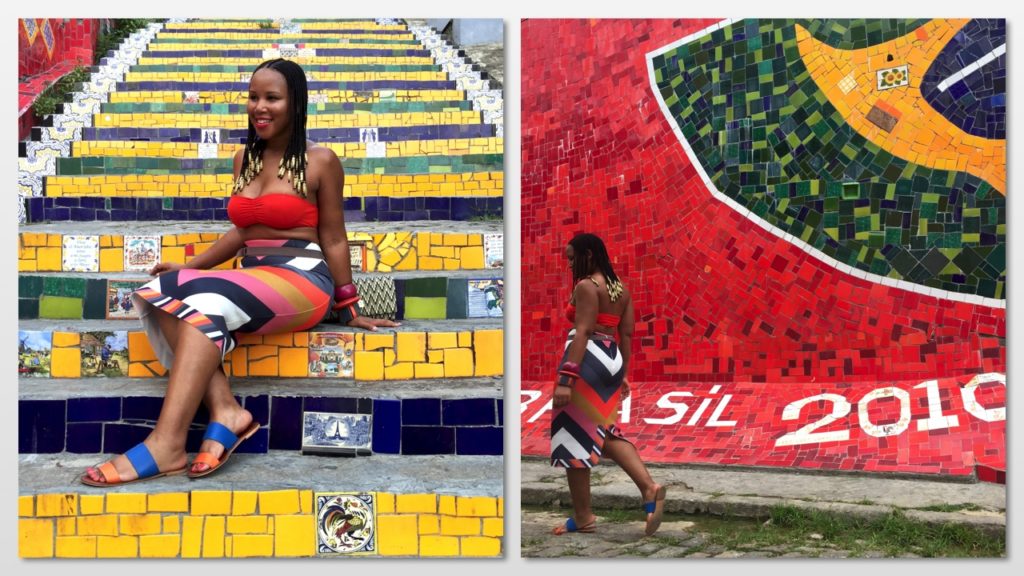 When I think of Brazil, I think of bold colors and rainforests. So, I packed accordingly.  Well, I packed for the colors not so much for the rainforests.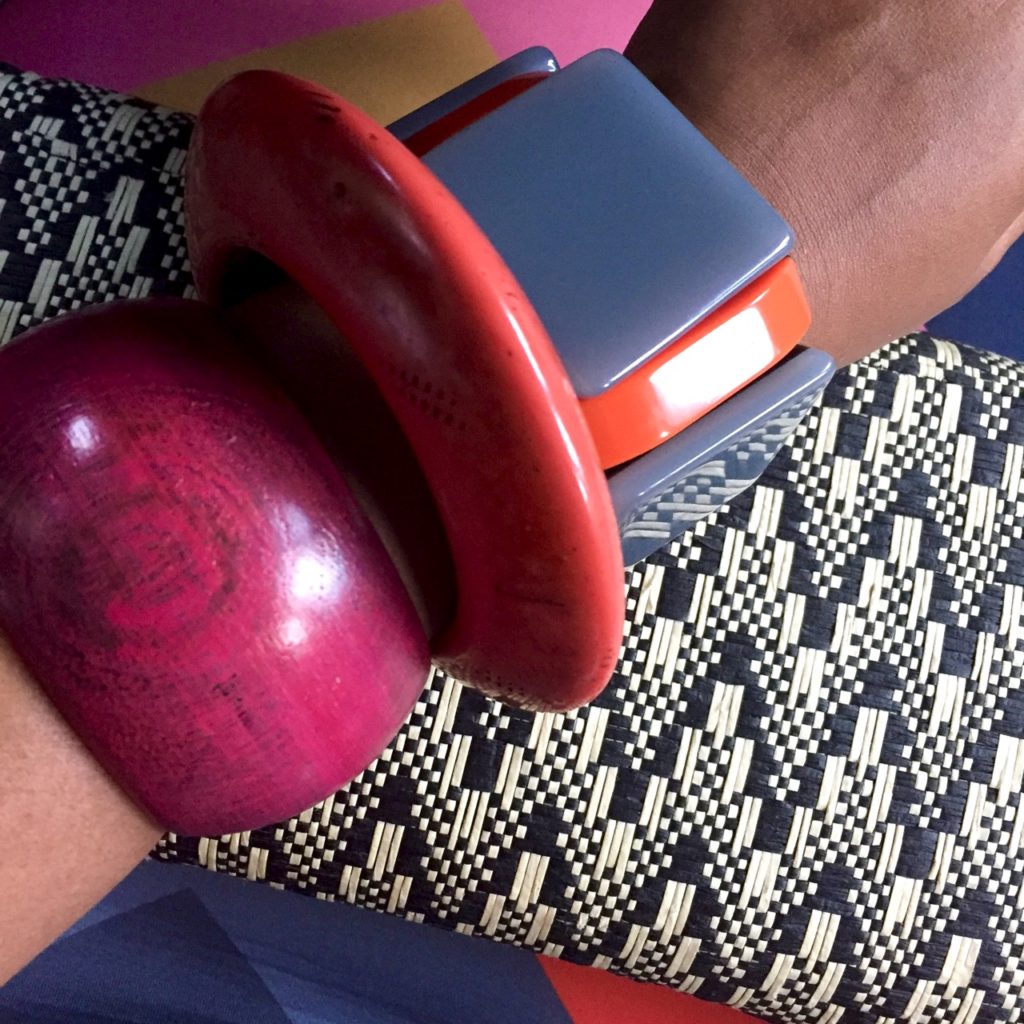 A few pieces of delicious arm candy!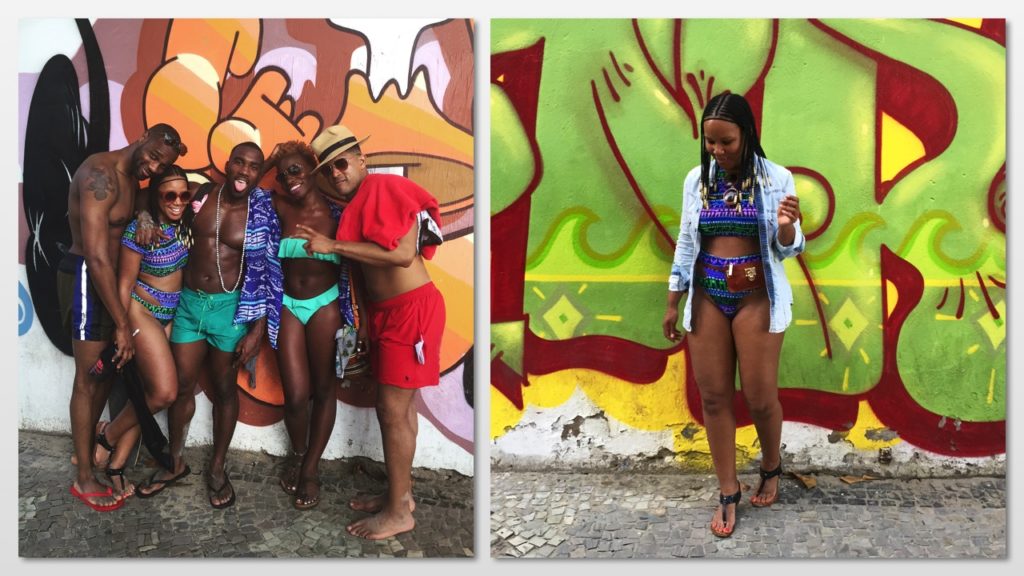 Rio had two major beaches, Ipanema and the famous Copacabana. We frolicked often on the Ipanema side. Street art and murals run rampant in Brazil. You all know how much I love a good graffiti background.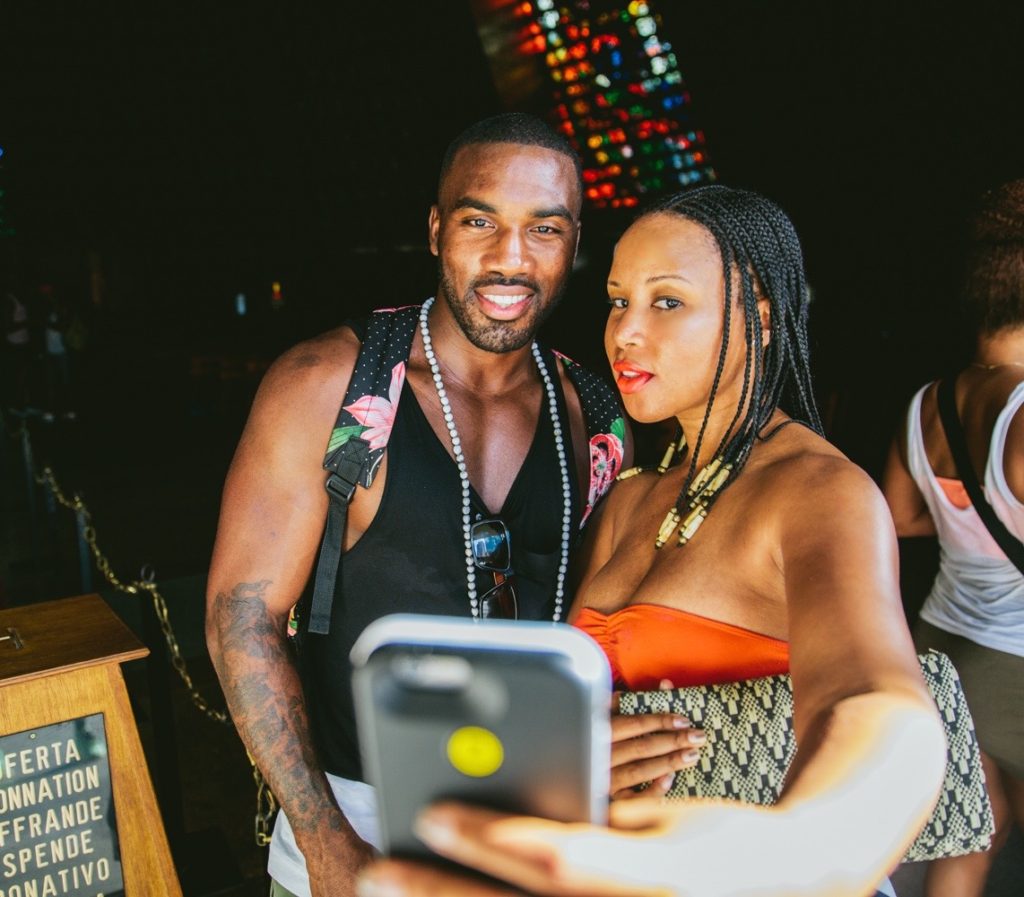 Selfies and us-ies were in full effect. Here's one with the birthday boy at The Metropolitan Cathedral of Saint Sebastian.
Forever 21 Bandeau – Similar here
ASOS Chevron Skirt – Sold here
ASOS Slides – Similar here
Marni X HM Bracelet – Similar here
H&M Woven Clutch – Similar here
Andrea Iyamah Swimsuit (Top) – Sold here
Andrea Iyamah Swimsuit (Bottom) – Sold here
Zara Sunglasses – Similar here
Michael Kors Belt Bag – Similar here
Bershka Denim Shirt – Similar here
Zara Sandals – Similar here
Stay Tuned for Volume II…