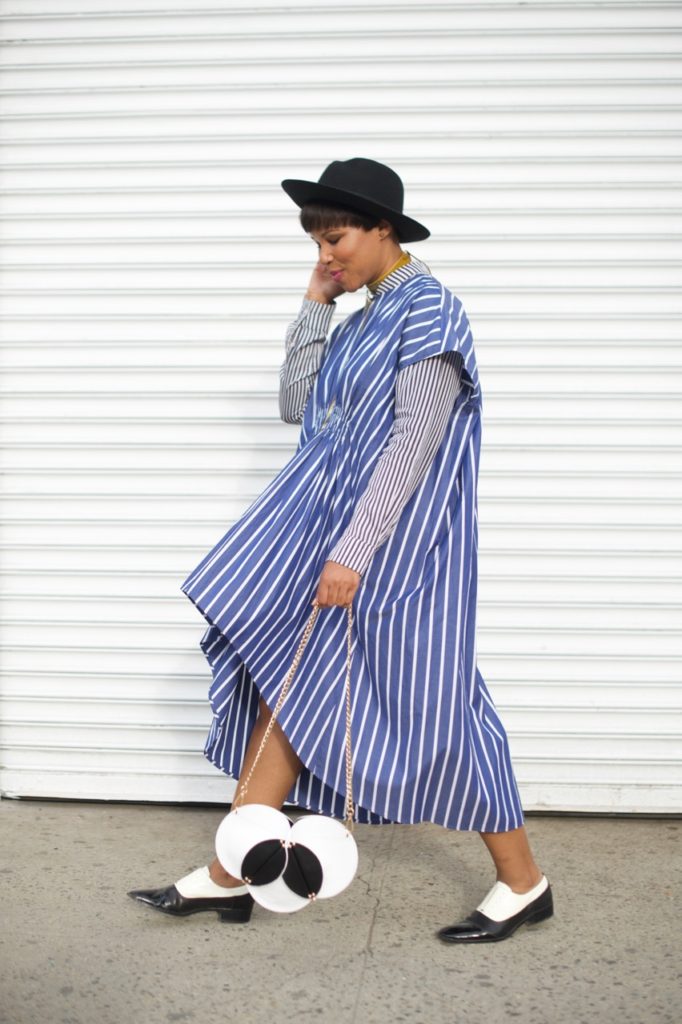 This post is in partnership with Tampax but all thoughts and opinions are my own!
Remember when I talked about the new neutral here? I was not playing around about this striped shirt business! I just really love and appreciate what the stripes did for this Sarah Swann dress. Like, of course, I could have worn the dress alone but the striped shirt just gave it a little more flavor.
In other more important news, my Tampax donation of 40,000 tampons was received by the
Cots Organization
in my hometown of Detroit, Michigan. Cots is an organization with the goal of alleviating homelessness for men, women and children by offering services and affordable housing assistance.
I love that Tampax asked me and several other Influencers to identify our organizations of choice to donate over 1 million Tampons to women and girls in need. What an awesome effort!
This may sound strange and little like too much information but I actually like when Aunt flow comes for her regular visit. Just hear me out. When she shows up and she's normal, that's an indication to me that everything is working as it should. So, I like to see her come but I don't want her to stay for long!
I couldn't even imagine not being able to properly handle her monthly visits. I've been caught out there a few times without the proper tools and it's a real life situation!
So, thank you Tampax for this donation and the opportunity to be a part of this effort!
Get The Look:
Jack + Lucy Black Fedora – No Longer Available
Photography: Karen Blanchard