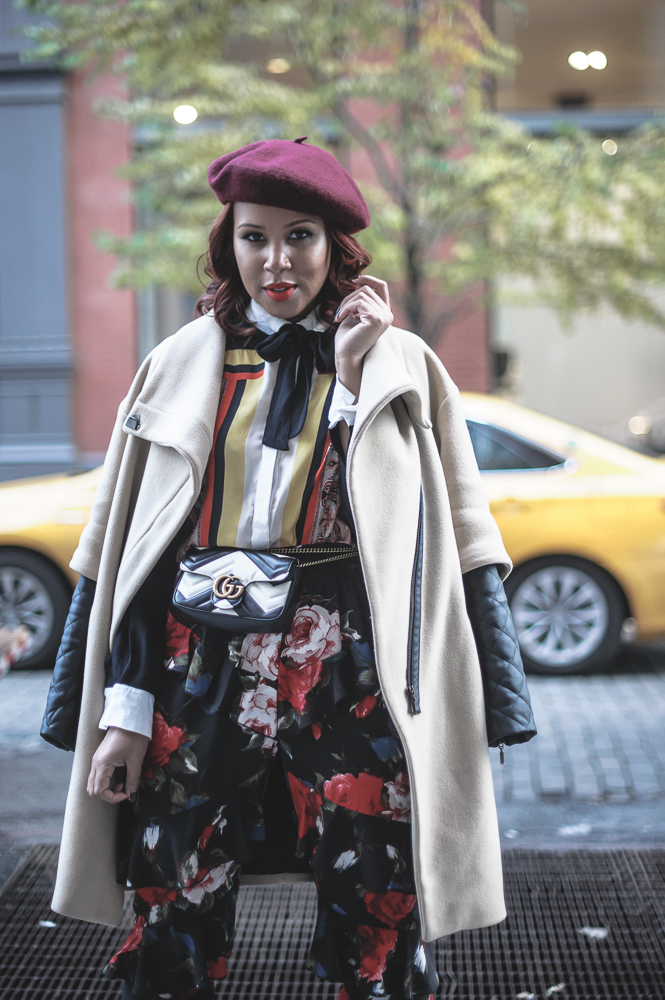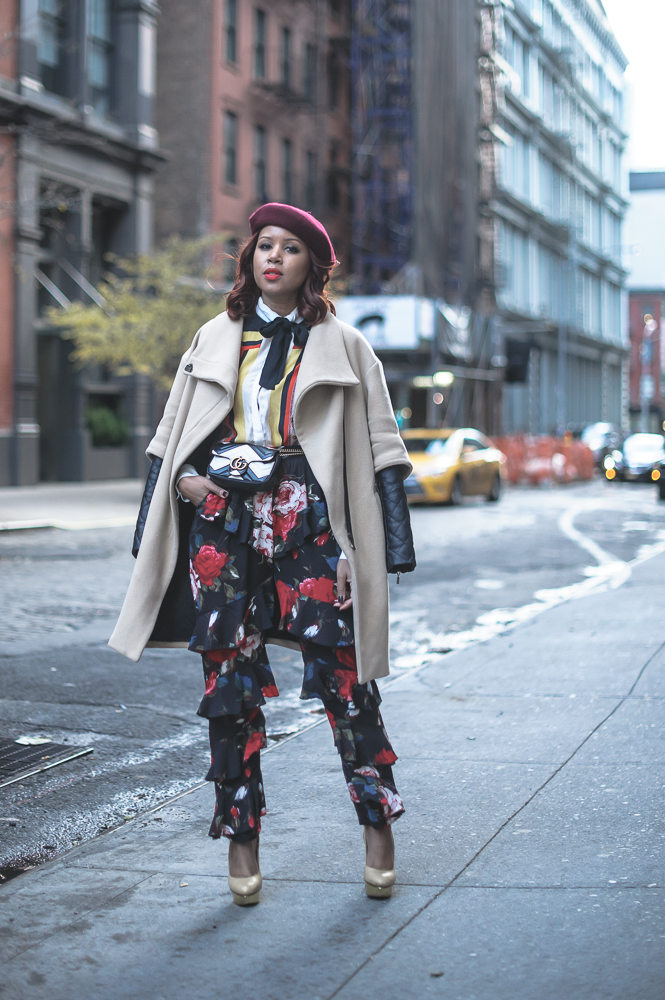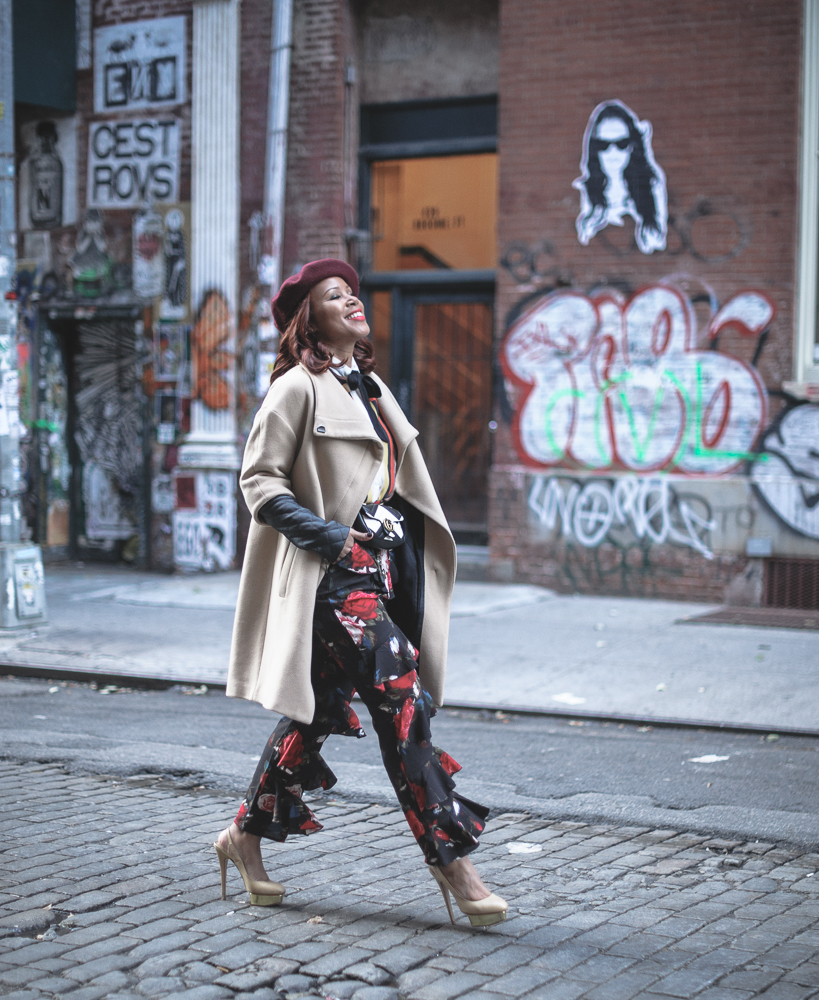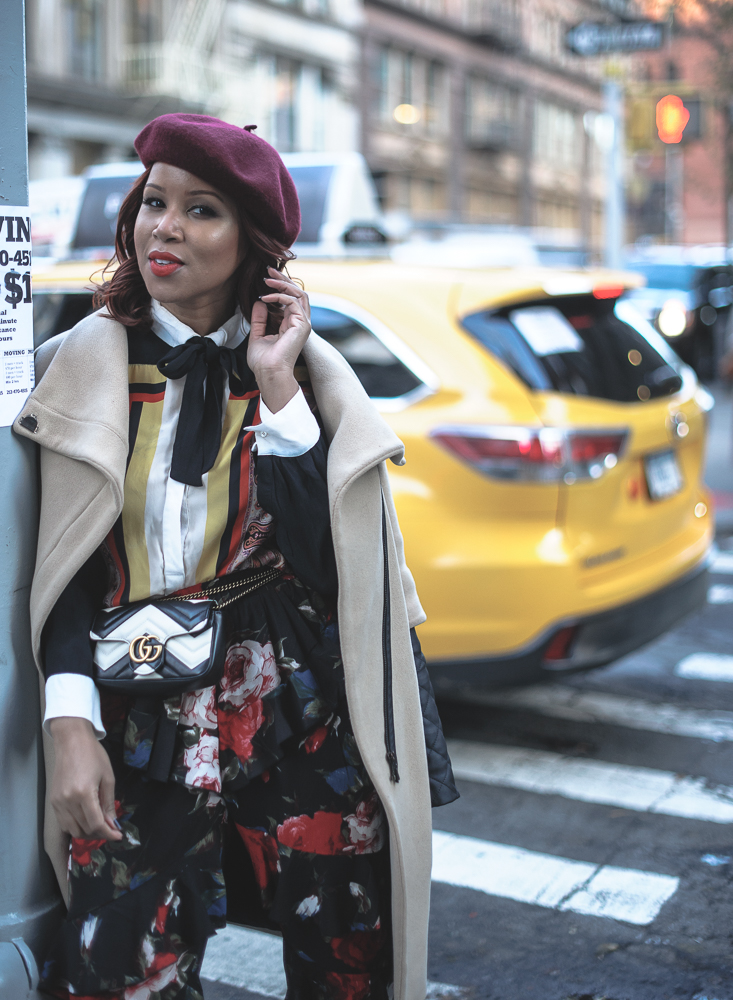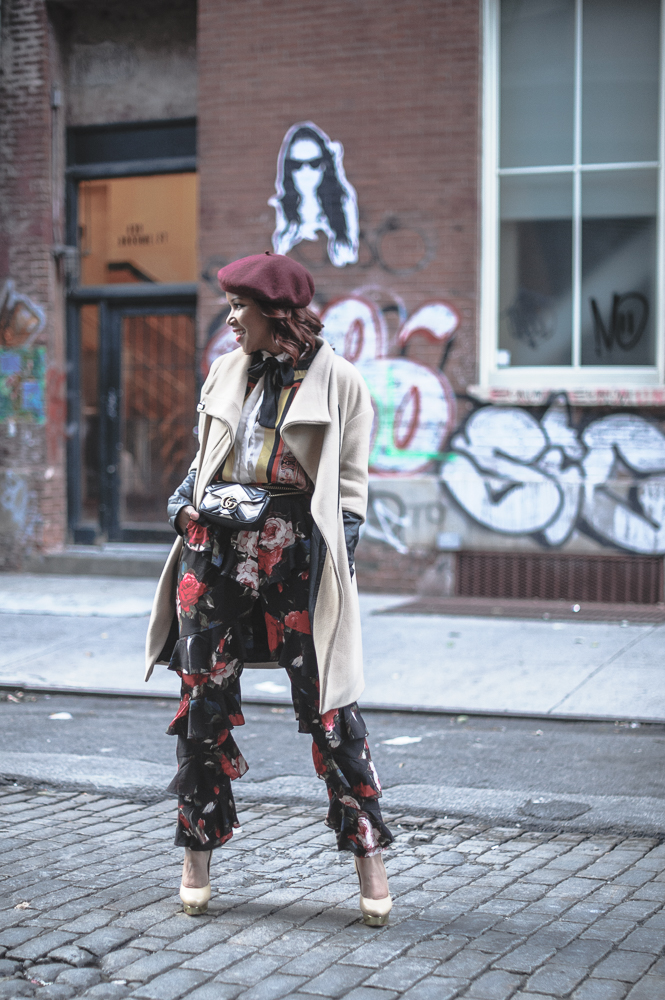 True story, I was rocking berets back in the 8th grade but I didn't look this cool. I probably have some photos that could show how uncool I looked wearing mine but…nah. We all had that struggle stage as adolescents and let's just go ahead and leave those moments in the past, shall we? At this point, I think we are all aware that I'm a huge fan of things that I can put on my head. So, when the beret hit the runways, I was all the way here for it and here's why:
Three Reasons To Love The Beret This Season
Chic Factor On High! – The beret just takes the look from 0 to hero on the chic-o-meter. I've literally had to make an effort to STOP wearing mine. However, I just can't help myself because it adds so much Parisian flavor to every single look. See how I styled it in this look here.
Bad Hair Days Be Gone – Raise your hand if you're not Beyonce and you don't 'wake up like this'! *Raises hand* Sometimes, the hair is behaving and on par with what I need it to be doing in my life and other days it wants to do what it wants to do. The beret is for those times. Add a body wave on the ends of the hair or try a low bun, throw on the beret and you're ready to take on the day.
Wallet Friendly – I'm always a fan of trends that everyone can enjoy. Not only can anyone with a head wear a beret, but there's a huge range in the price point for getting your hands on one. The one in this look from Pretty Little Thing was only around $15.
If you're not already rocking the beret this season, I need you to add this trend into your life. All of the ones that I've seen with an amazing price point tend to sell out quickly, so here are a few that I've seen TODAY. I can't promise that they'll be around tomorrow. So, get it while the getting it goodt!

Get The Look:
Burgundy Beret c/o Prettly Little Things – Similar here
Zara Coat – No Longer Available
Sandro Blouse – No Longer Available
Gucci Marmont Crossbody/Belt Bag c/o StockX – Similar here
Black Floral Ruffle Pants c/o Pretty Little Things – Sold here
Charlotte Olympia Dolly Slingbacks – Sold here
Photography: Karen Blanchard