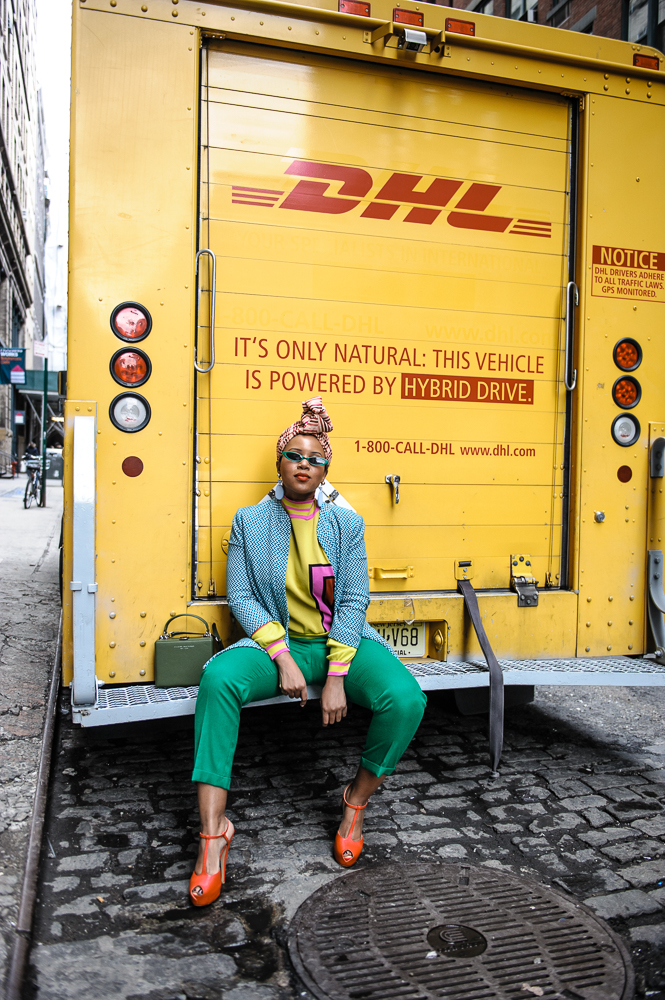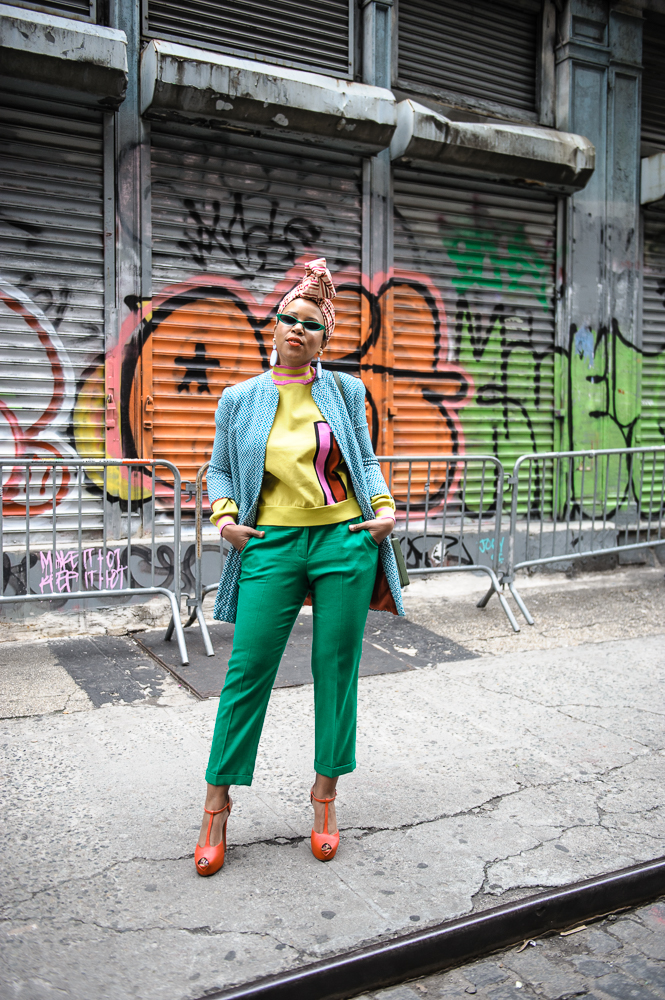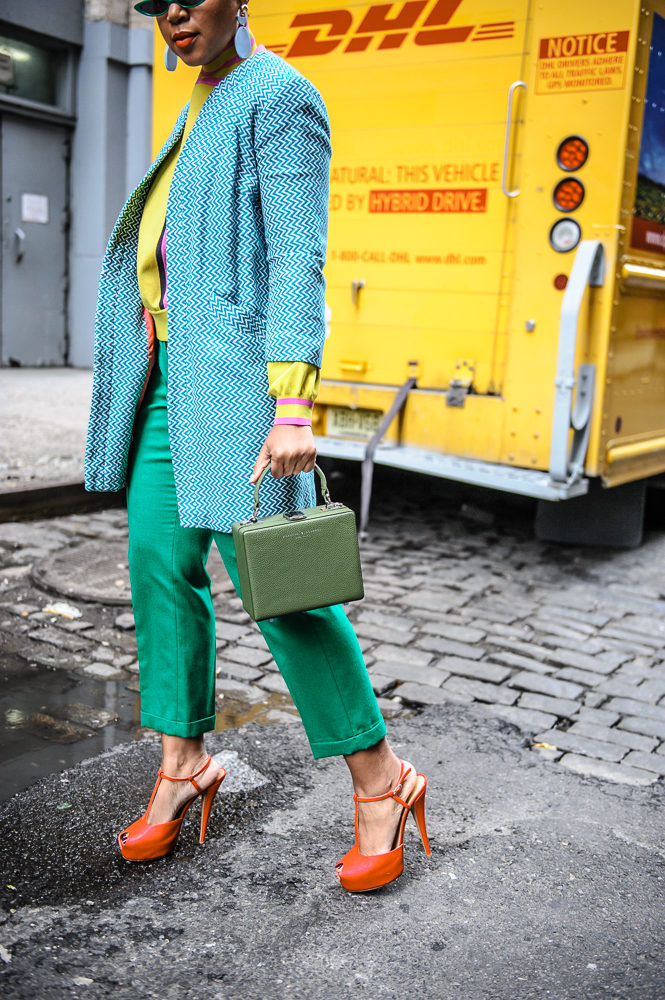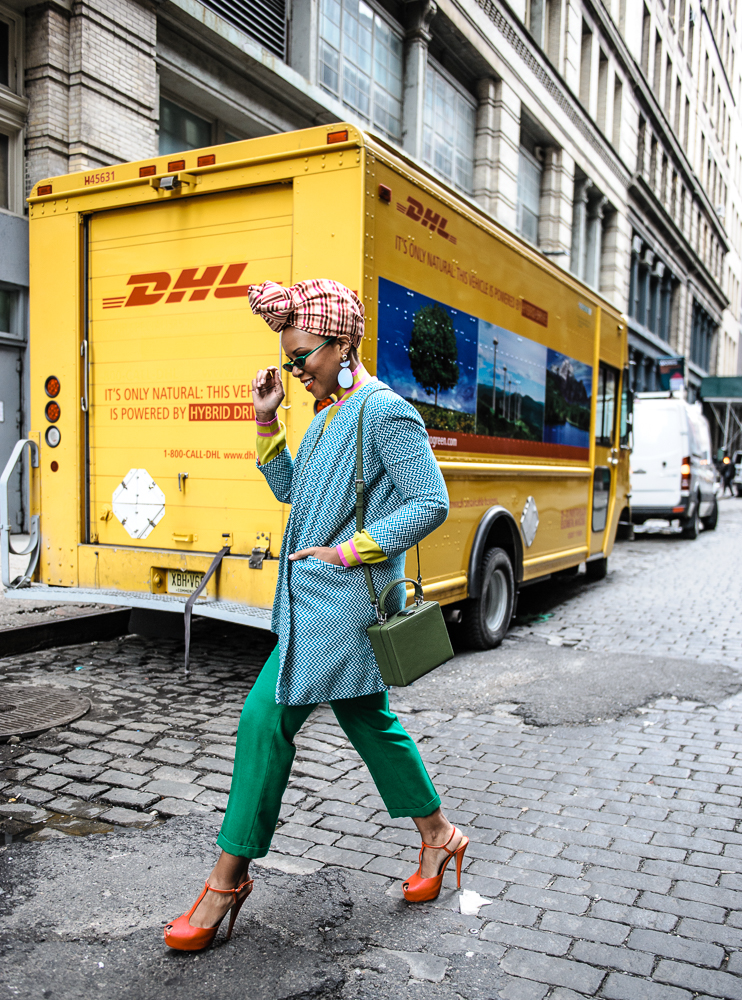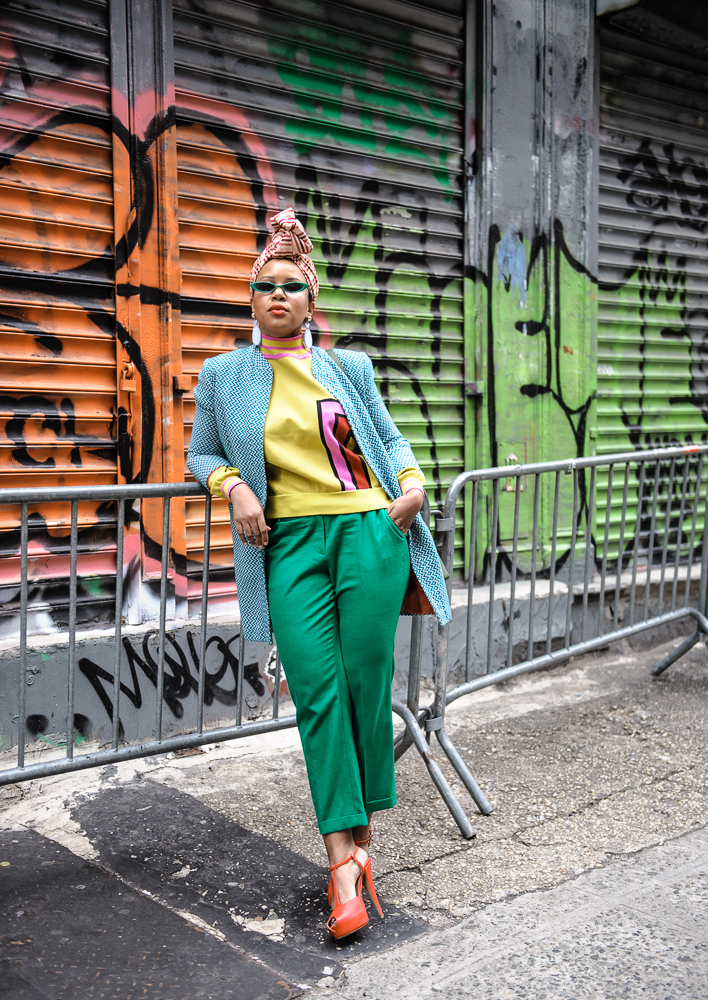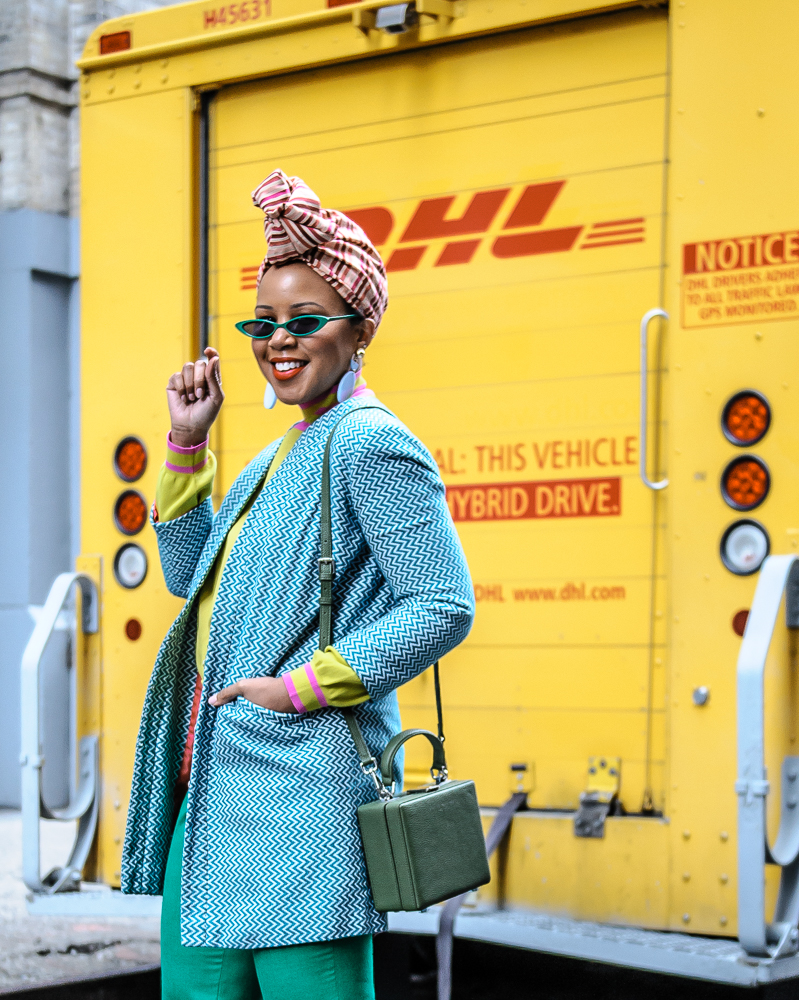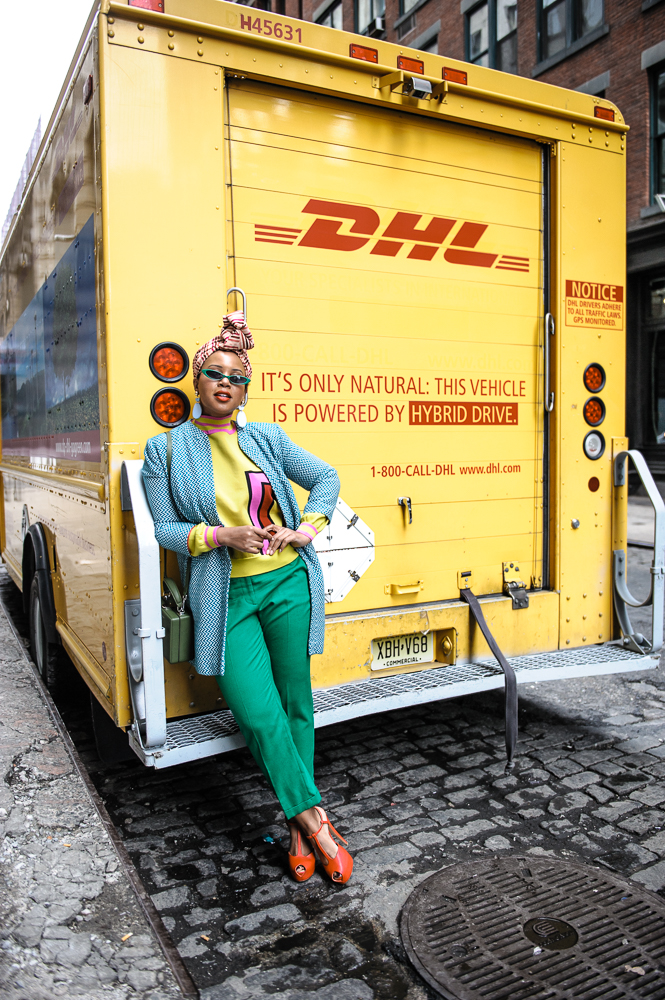 If you've been following me for a while on Instagram Stories, you've probably seen my version of an unboxing called "Special Deliveries". They normally take place on Sundays where I feature beauty, skincare and fashion brands that I've tried and love or that I'm willing to try and, hopefully, fall in love.
In last week's "Special Delivery", I unboxed the Kendrick Trunk Bag from Brandon Blackwood and decided to throw it in today's lewk. I liked how the olive green of the bag played well with the kelly green pants. When I first added the bag to this look, I was a little skeptical because my first thought was that the colors don't match. However, after sitting with it for a second, I began to really like the combination together. So, today's lesson is don't be afraid to try to pair similar colors from the same color family. Every piece doesn't have to be an exact match.
Also, can you all just get into the Retro Jumper from ASOS for a second? It's so good and you'll definitely see it a few more times from me this Season. As you know, with anything hot from ASOS, it's virtually sold out at this point. So, get to getting it before the opportunity to get it is gone!
Interested In Being Featured on The Werk! Place?
If you're a brand that is interested in having your product featured in a Special Delivery or on The Werk! Place's site and social media channels, please complete the 'Let's Werk!' form here to submit your brand. Please note that not all submissions will be selected. I take pride in introducing brands that my audience (and I) will actually like.
Get The Look
The MCB Project Turban
ASOS Small Cat Eye Sunglasses – Sold here
ASOS Jumper Retro Pattern – Sold here
ASOS Resin Drop Earrings – Sold here
ASOS Chevron Coat – Similar here
Green Trousers – Similar here
Guiseppe Zanotti T-Strap Shoes – Similar here
Photography: Karen Blanchard