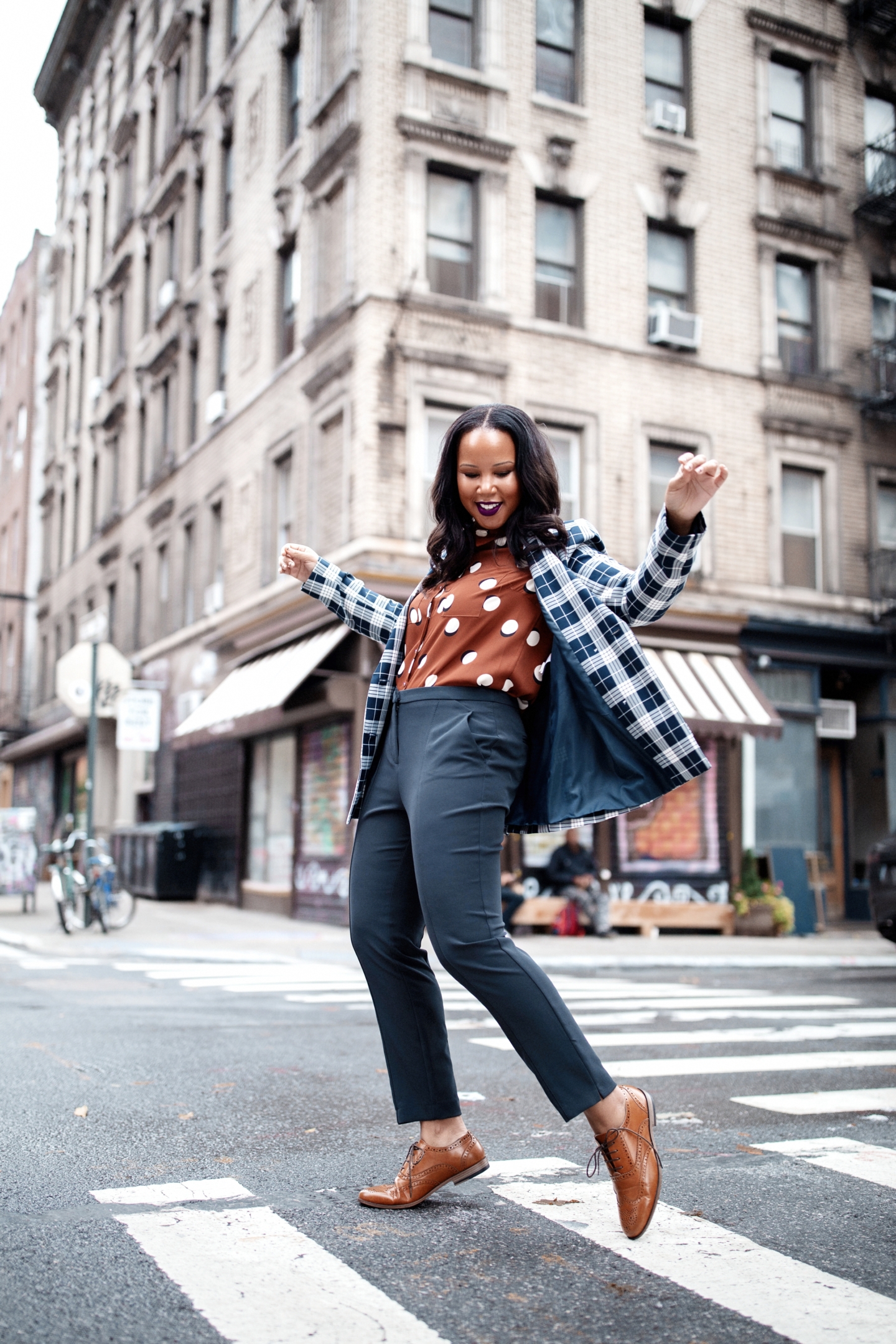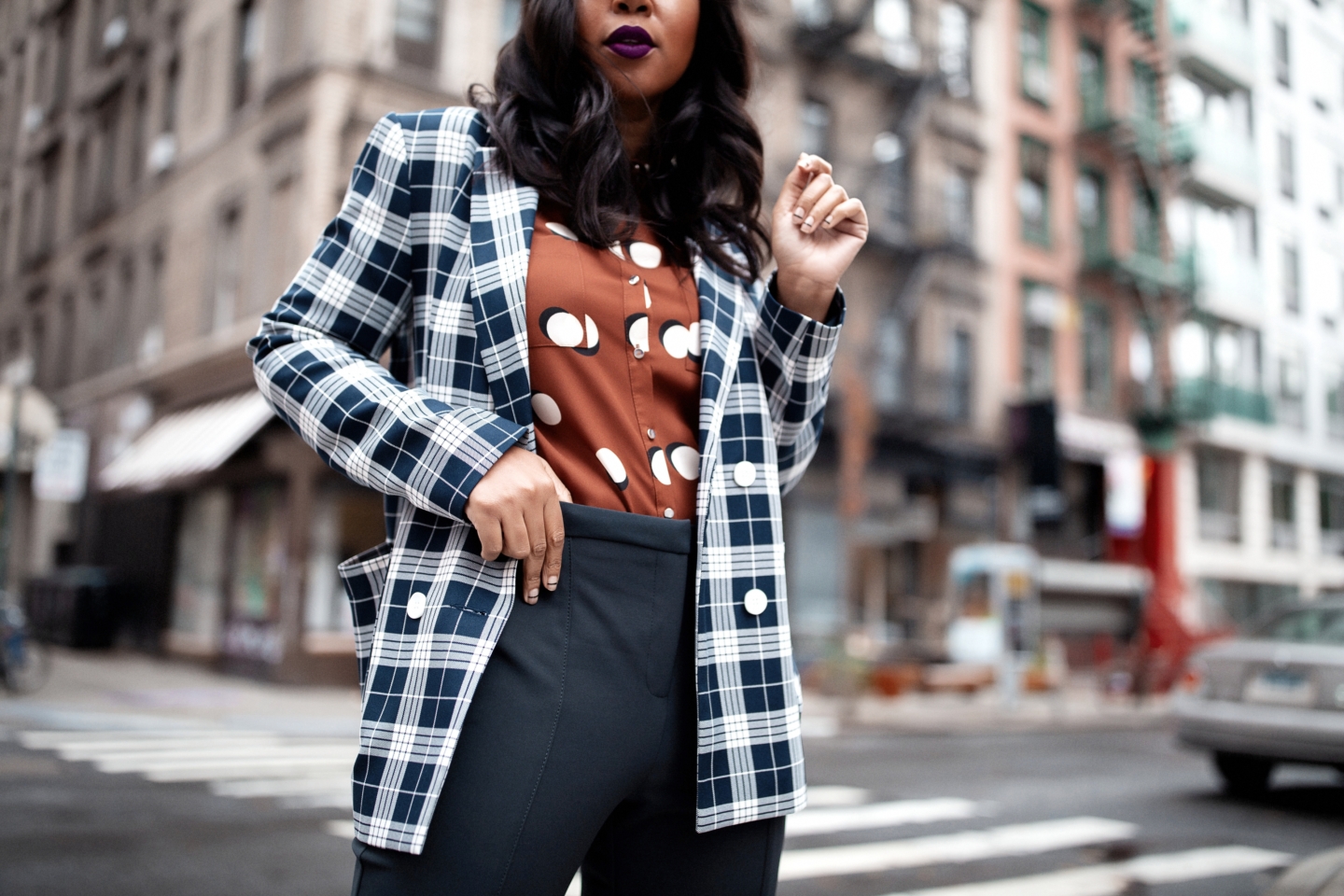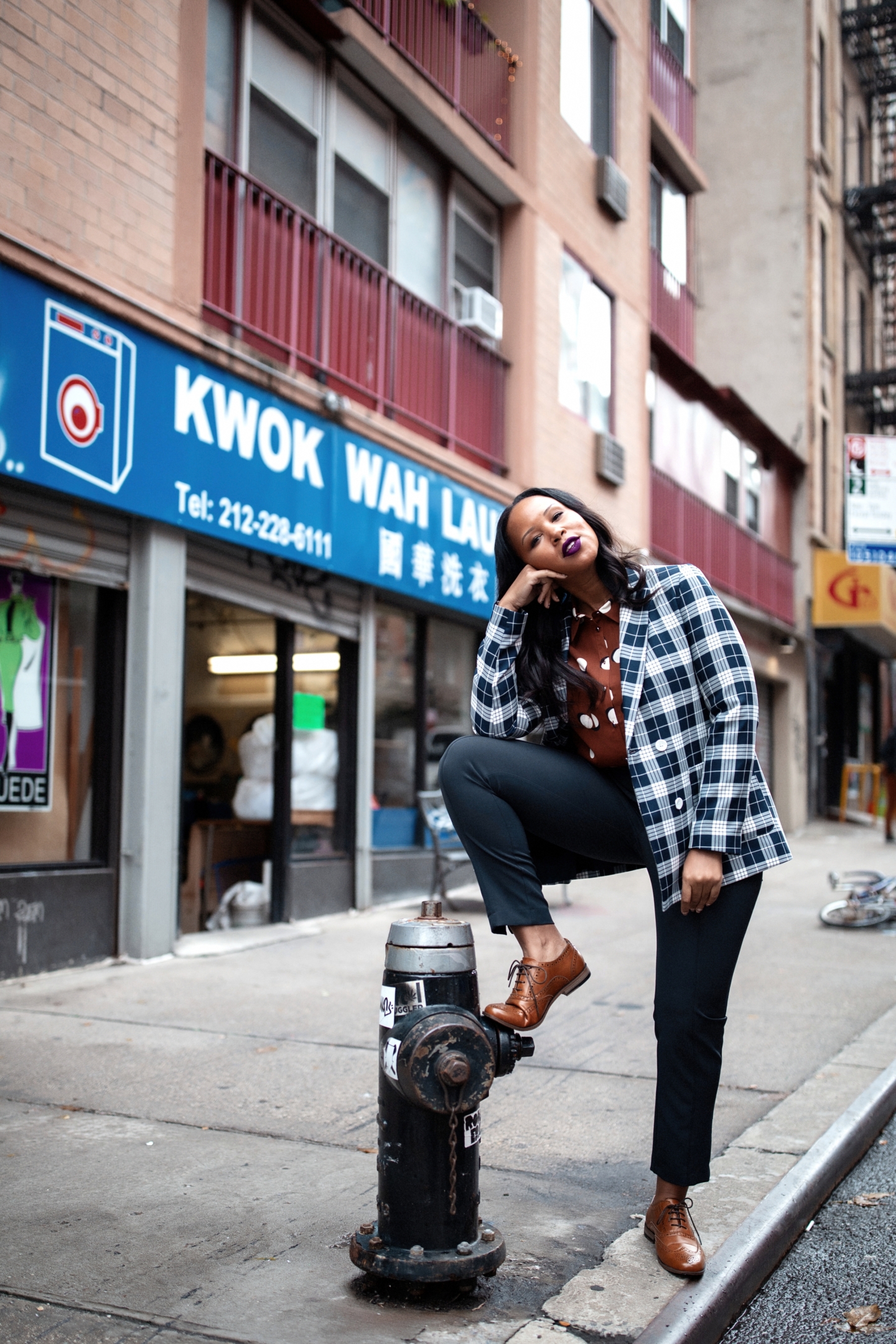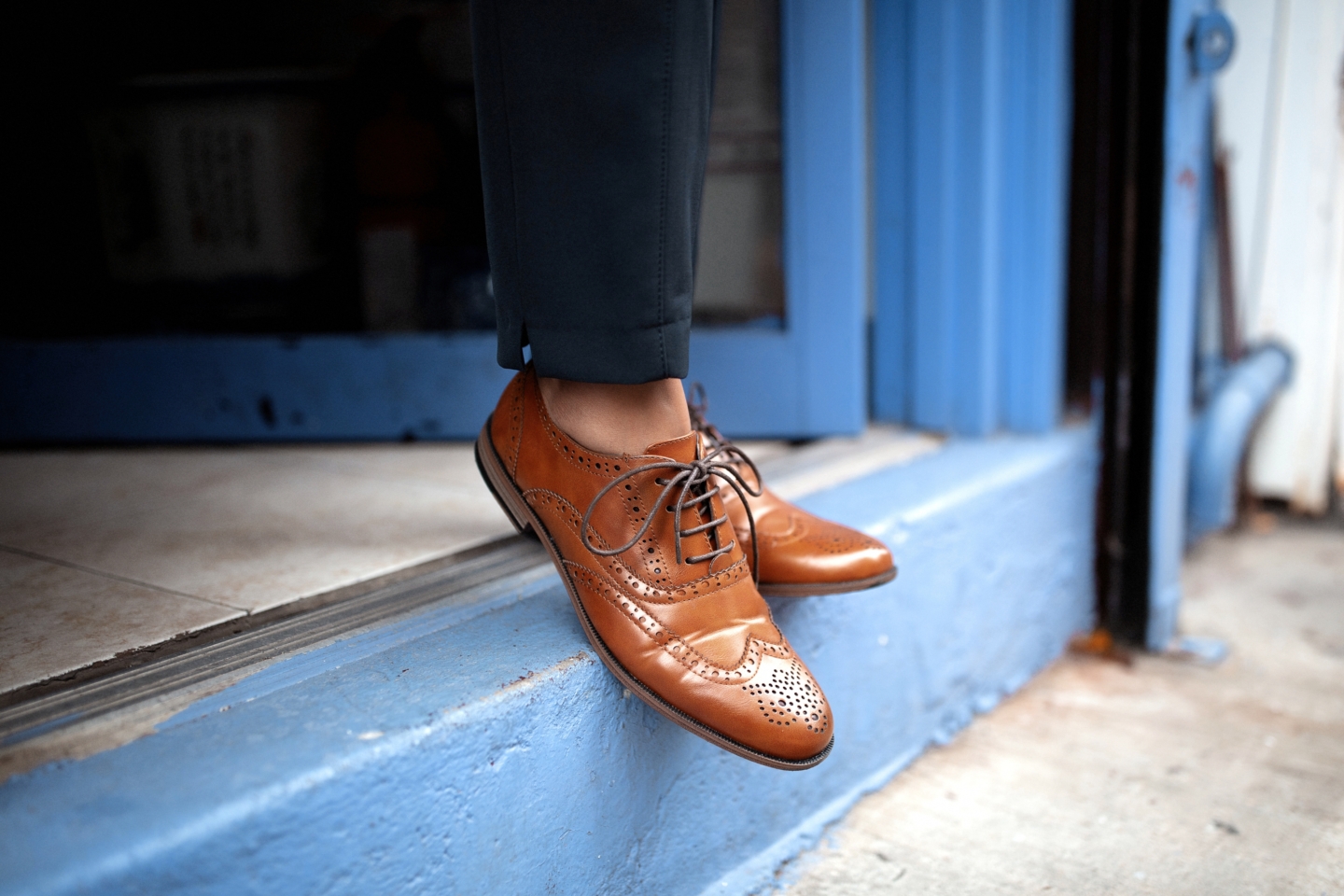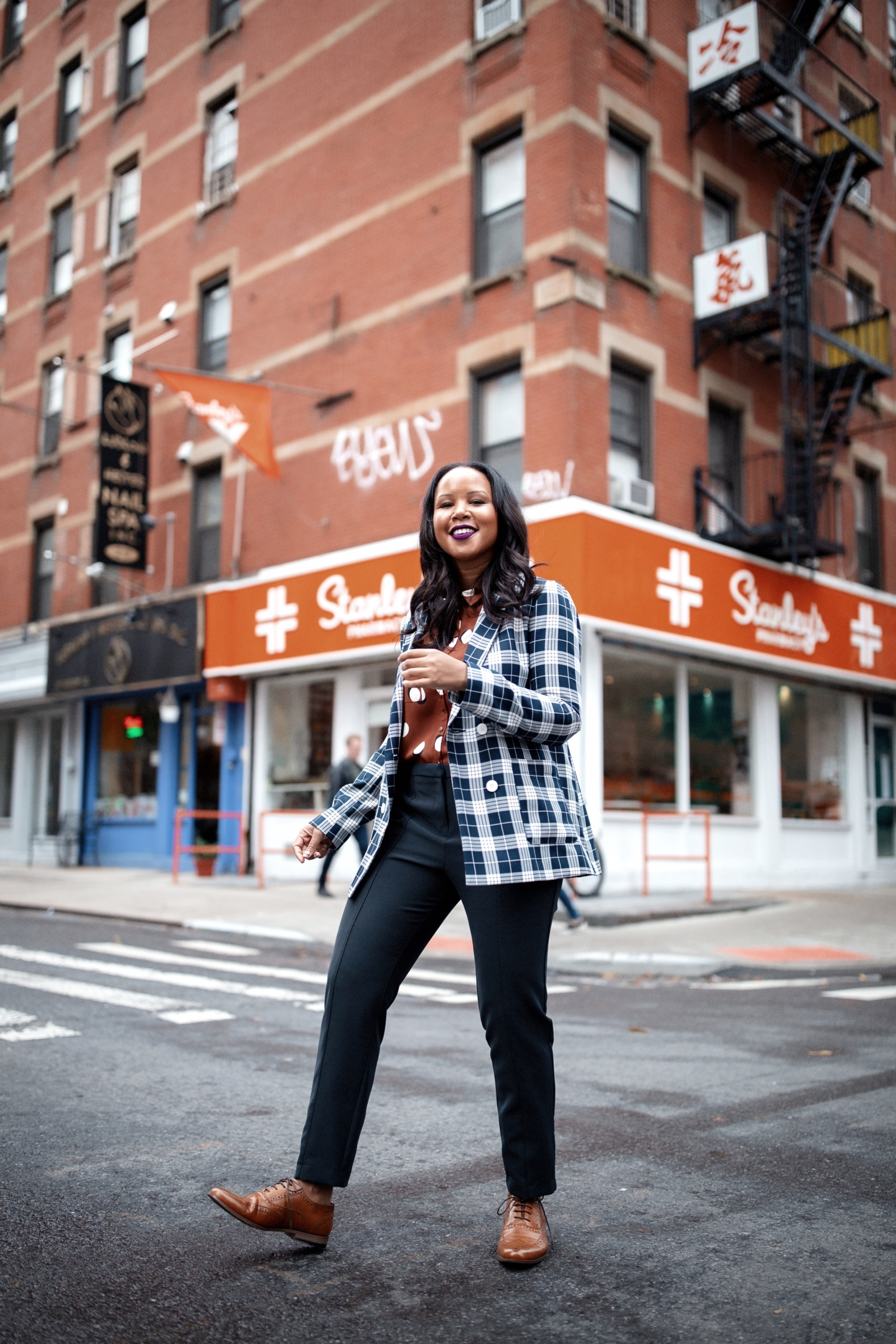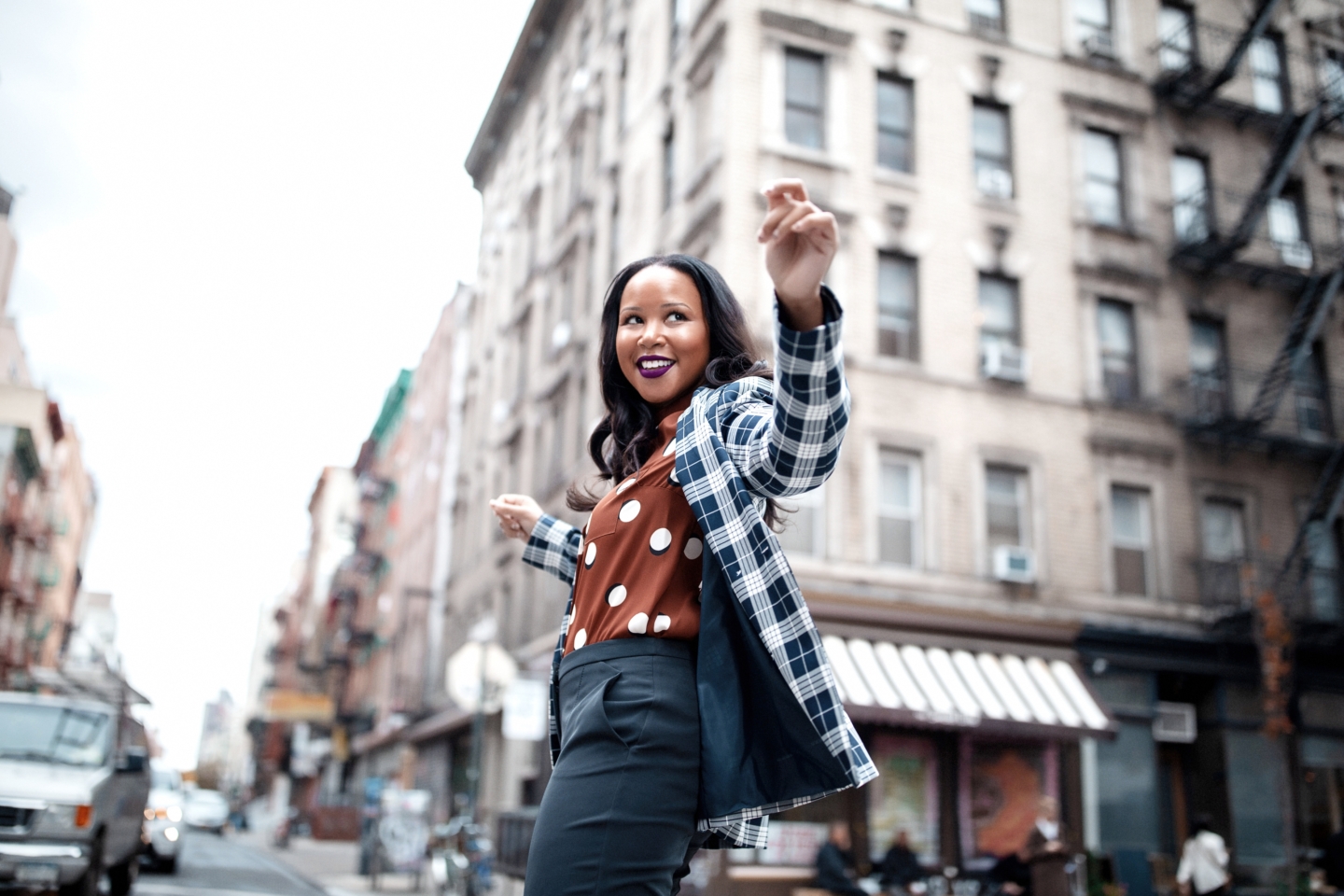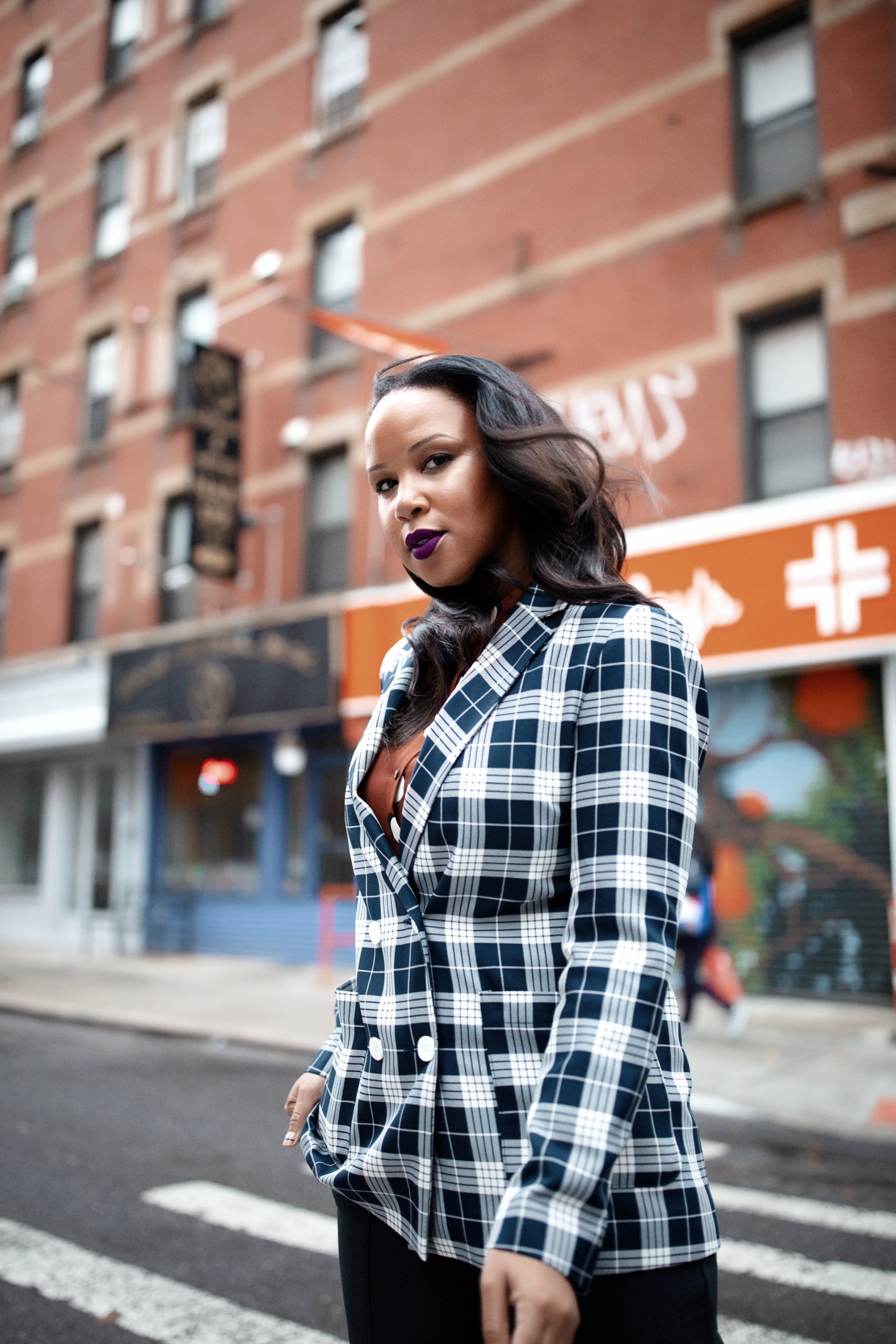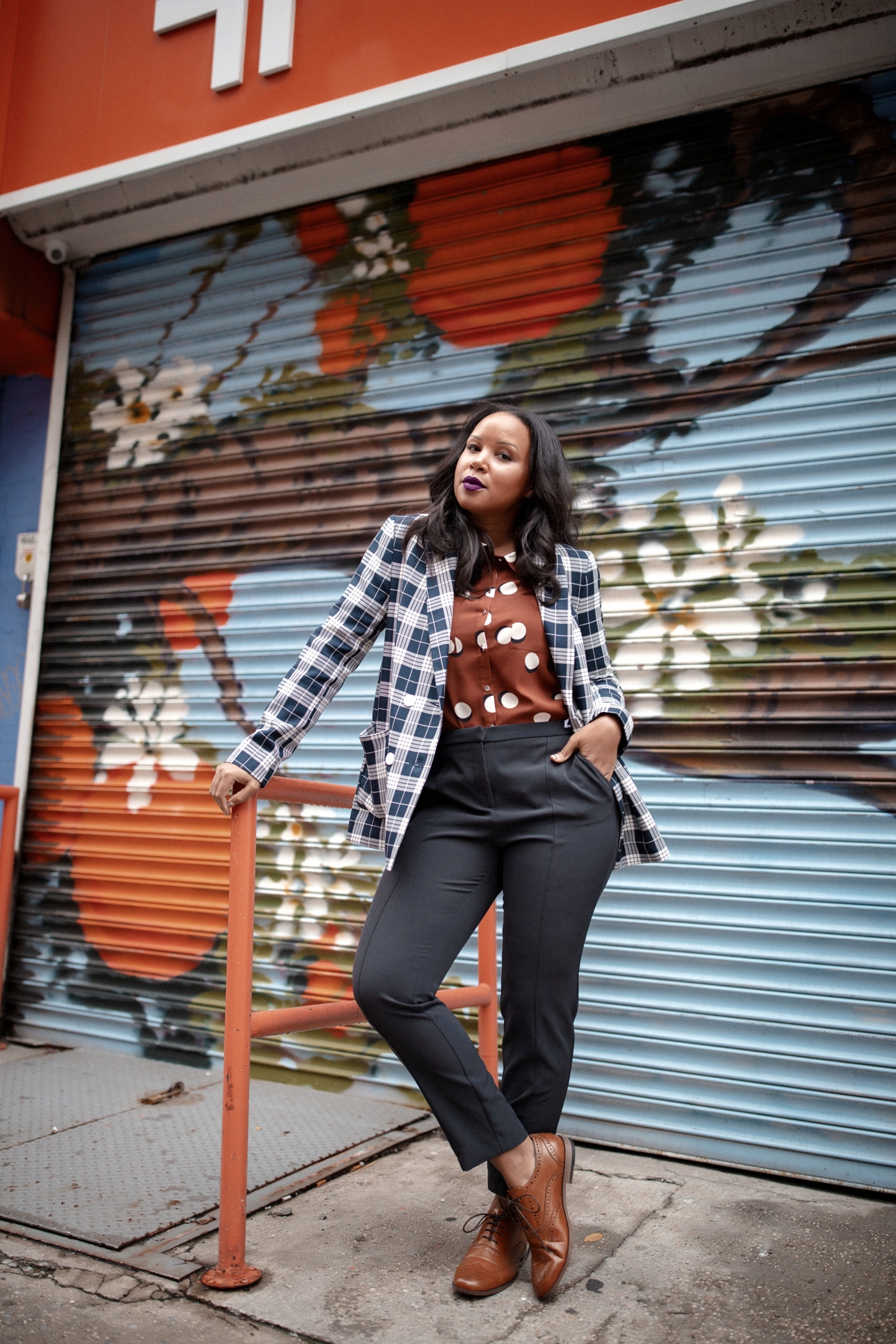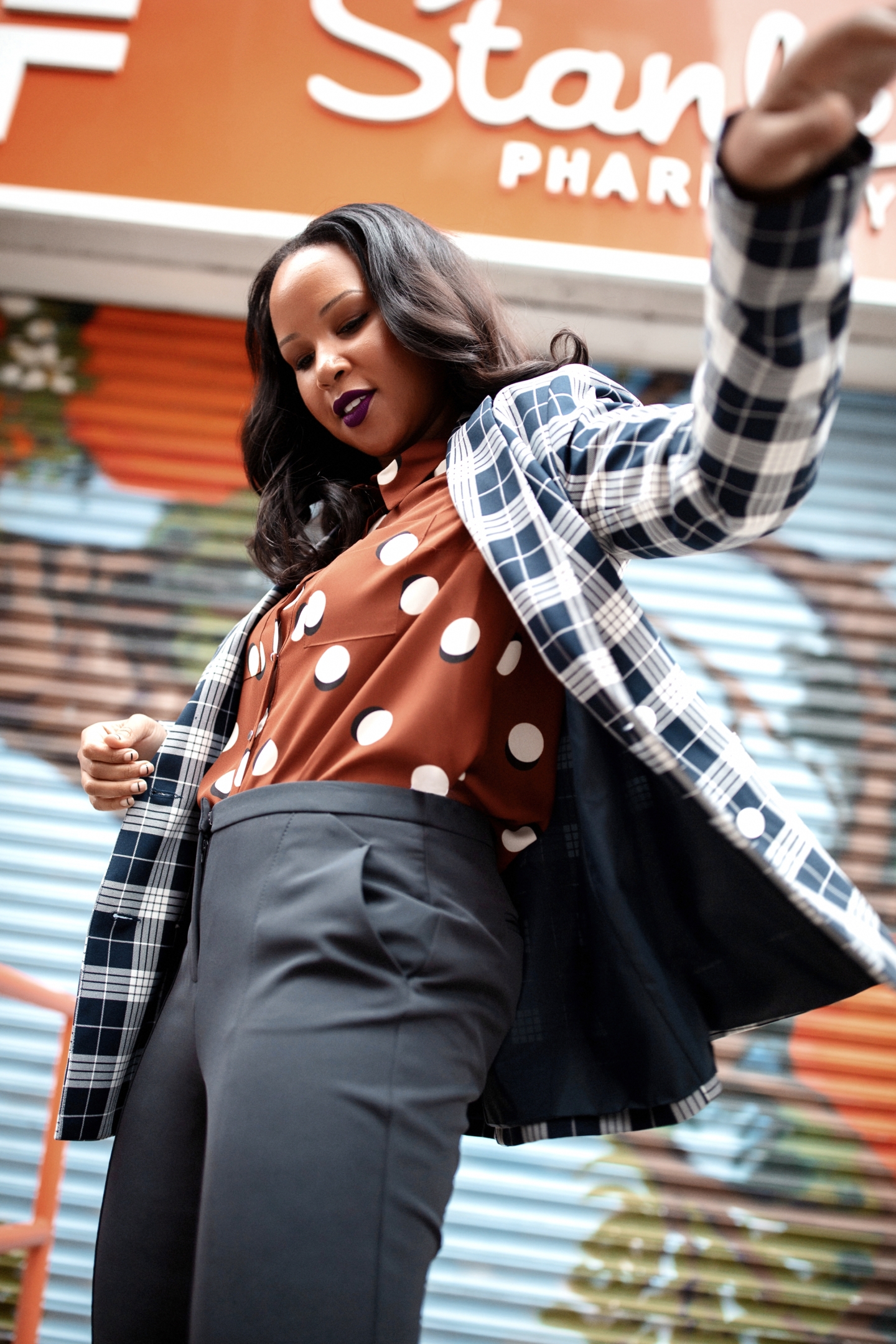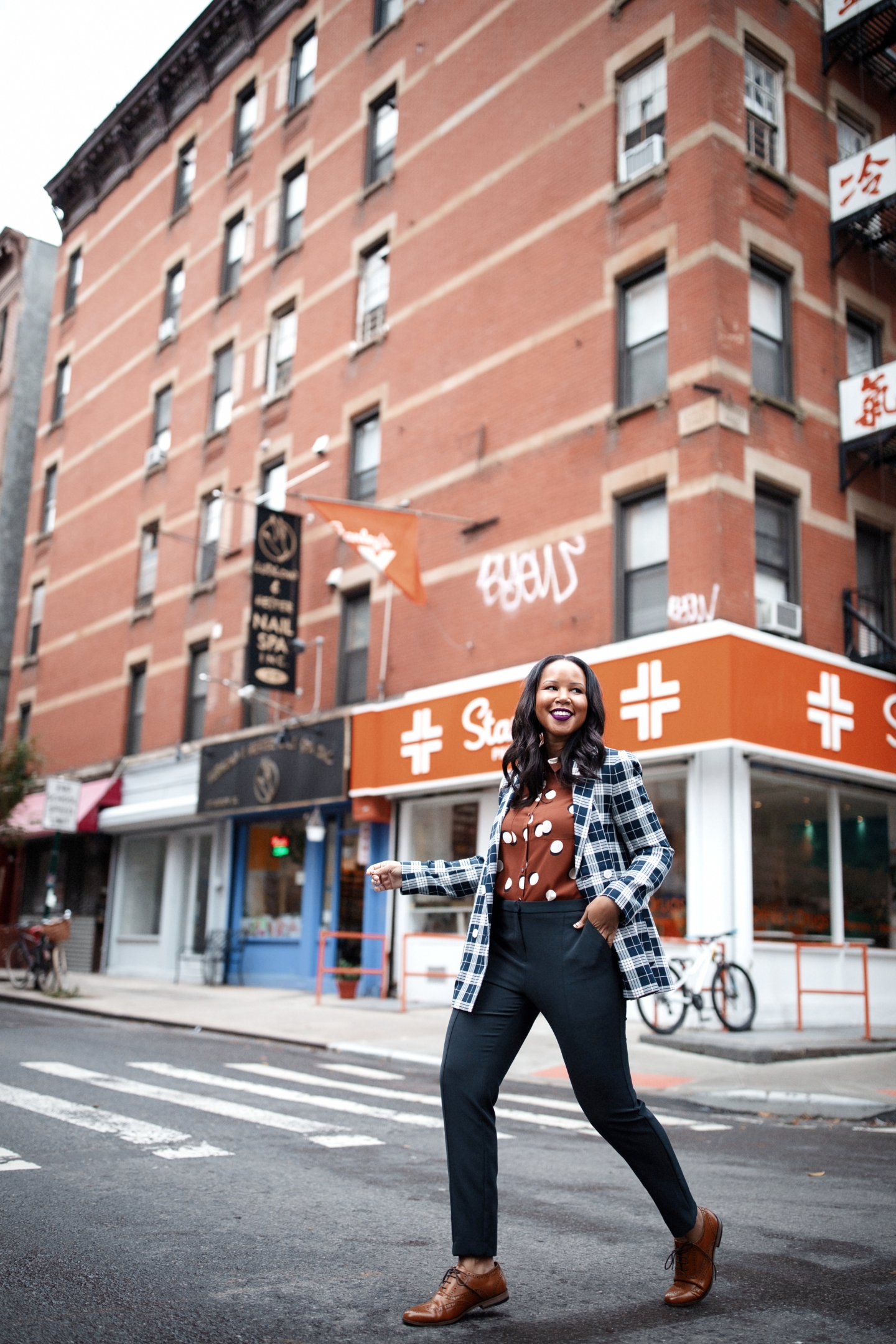 Werkers, can't you see a very stylish man wearing this EXACT same look? Ok, maybe not the polka dot shirt but definitely the other items which I definitely borrowed from the boys!
Plaid Blazer
Now, I'll be honest I didn't have a clue about what this outfit would be. I just continued to piece together items that I was drawn, too, and this was the result. I like stealing, sorry "borrowing", this blazer from the boys. It's so versatile and adds the right amount of drama to this look. There were matching pants but I wanted the polka dots more than I wanted to coordinate.
Navy Trousers
The navy trousers in this look are definitely a nod to the business guys that you may see breezing past you on Wall Street. The pants complement the plaid blazer creating a unique menswear inspired suit that would look good on any 'body'.
Oxford Shoes
Ok, for the shoes, I literally went to the men's section to borrow them from the boys. I guess that's the benefit of having a rather large sized woman's foot. I have a few more options waiting for me in the Men's shoe department.
In order for me to add some femininity to this look, I paired the whimsy of the polka dots with the structure of the plaid blazer. I made sure that the pants had a slim fit to help accentuate my curves and the design of the oxfords gives a sleekness that nicely borders the gender lines.
All in all,  I borrowed this look form the boys and they may have to fight me to get it back!
Get The Look
Navy Strips Blazer c/o Primark – Available In Store here
Polka Dot Blouse c/o Primark – Available In Store
Navy Stretch Trouser c/o Primark – Available In Store
Men's Oxford Shoes c/o Primark – Available In Store
Photography – Marta Skovro