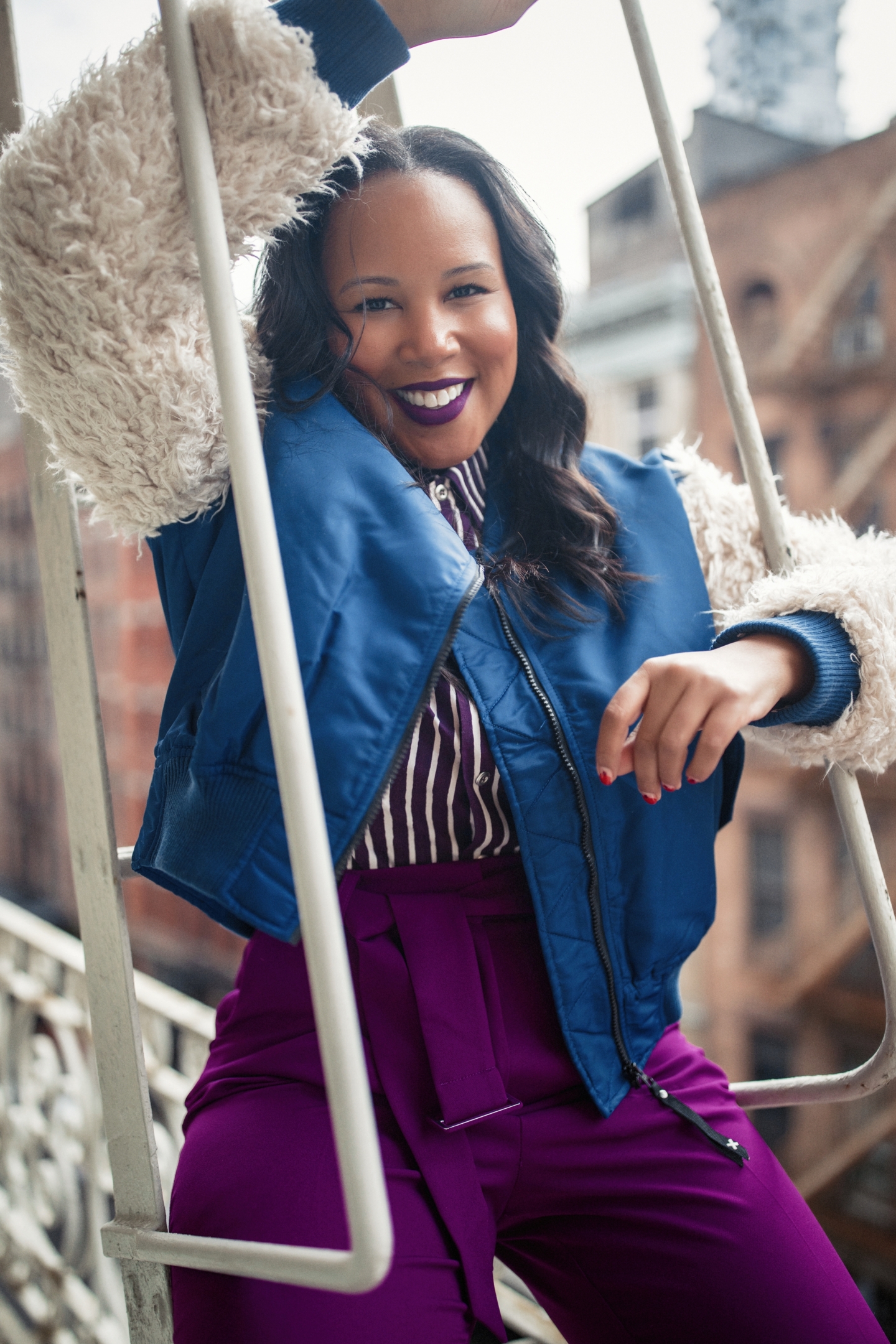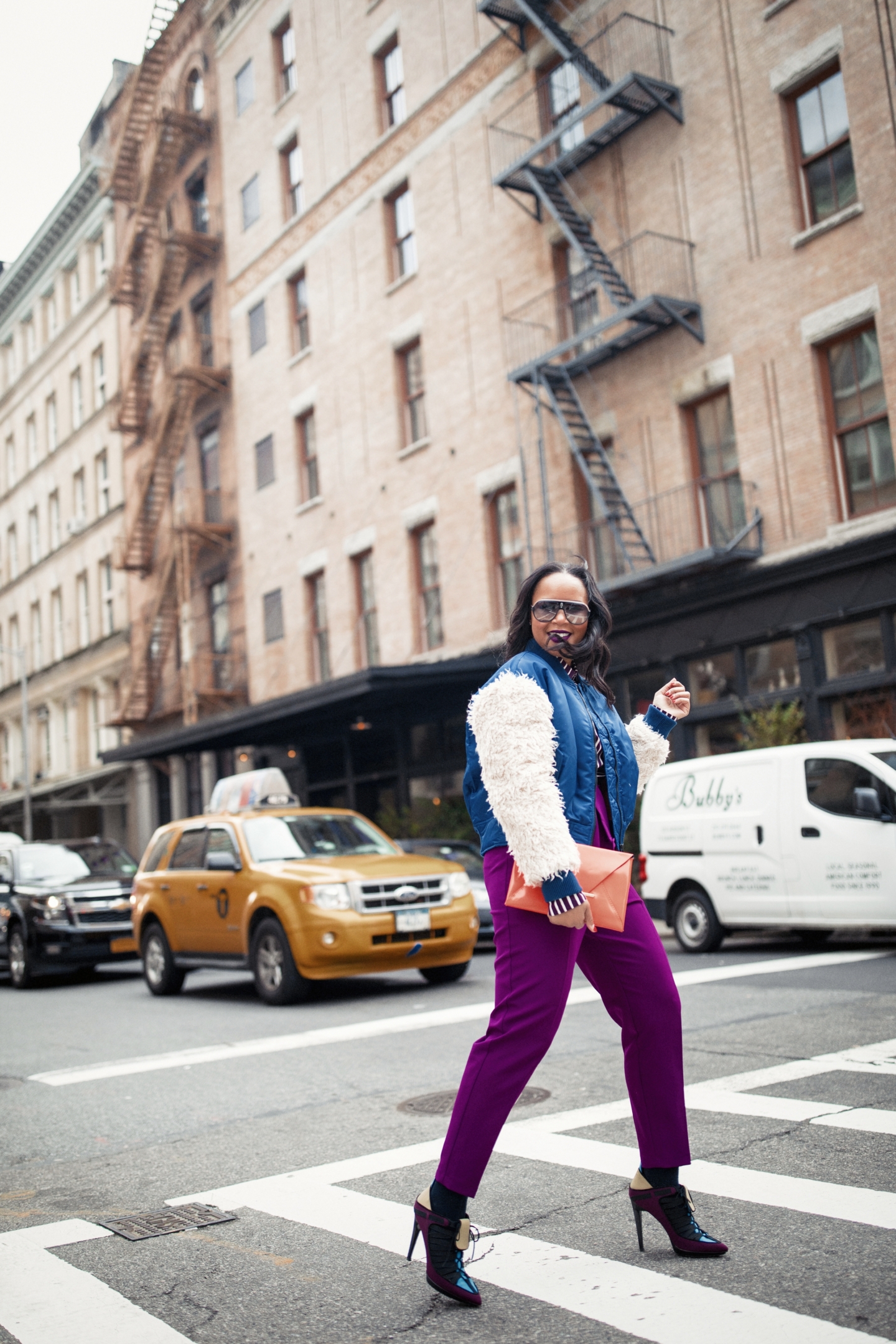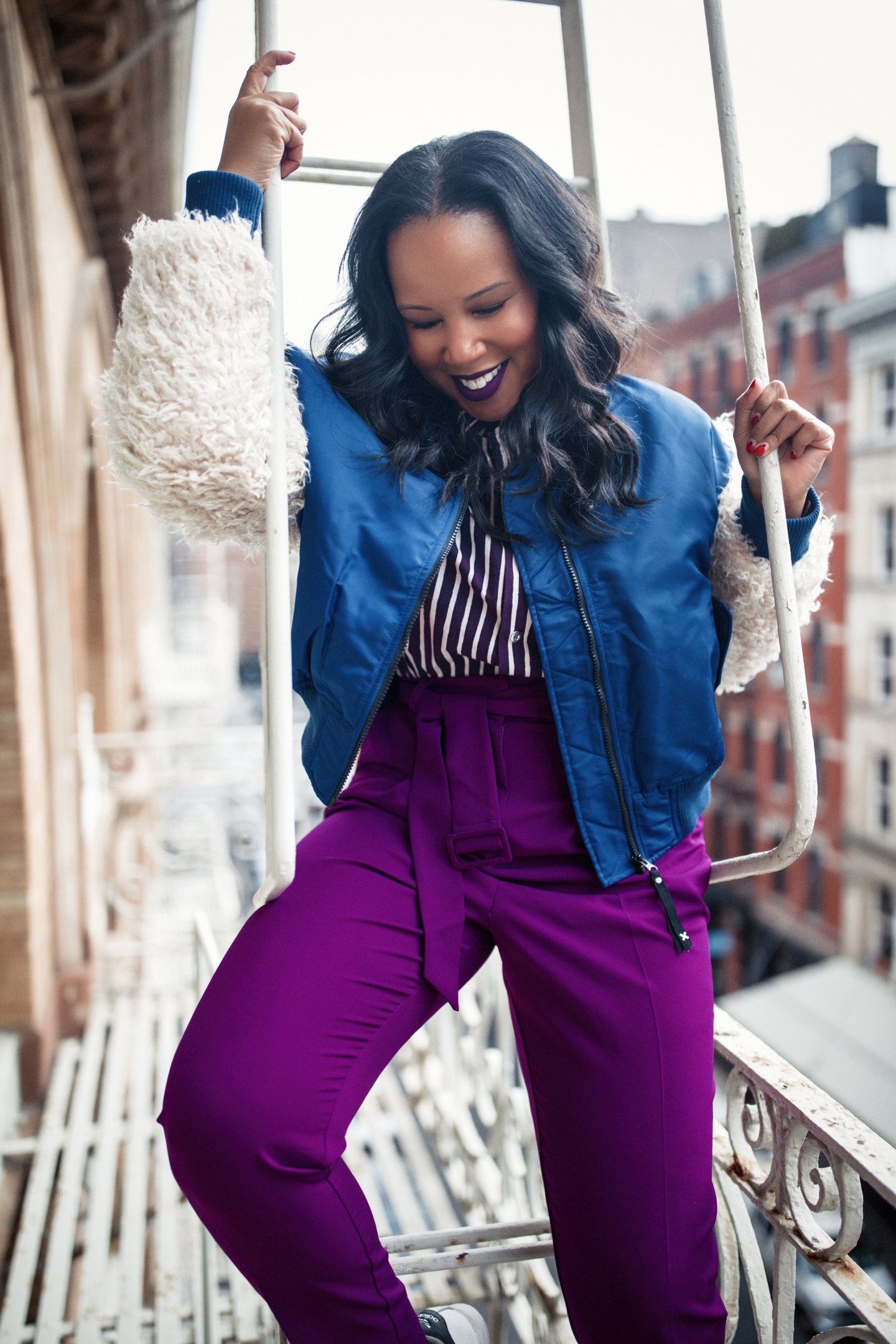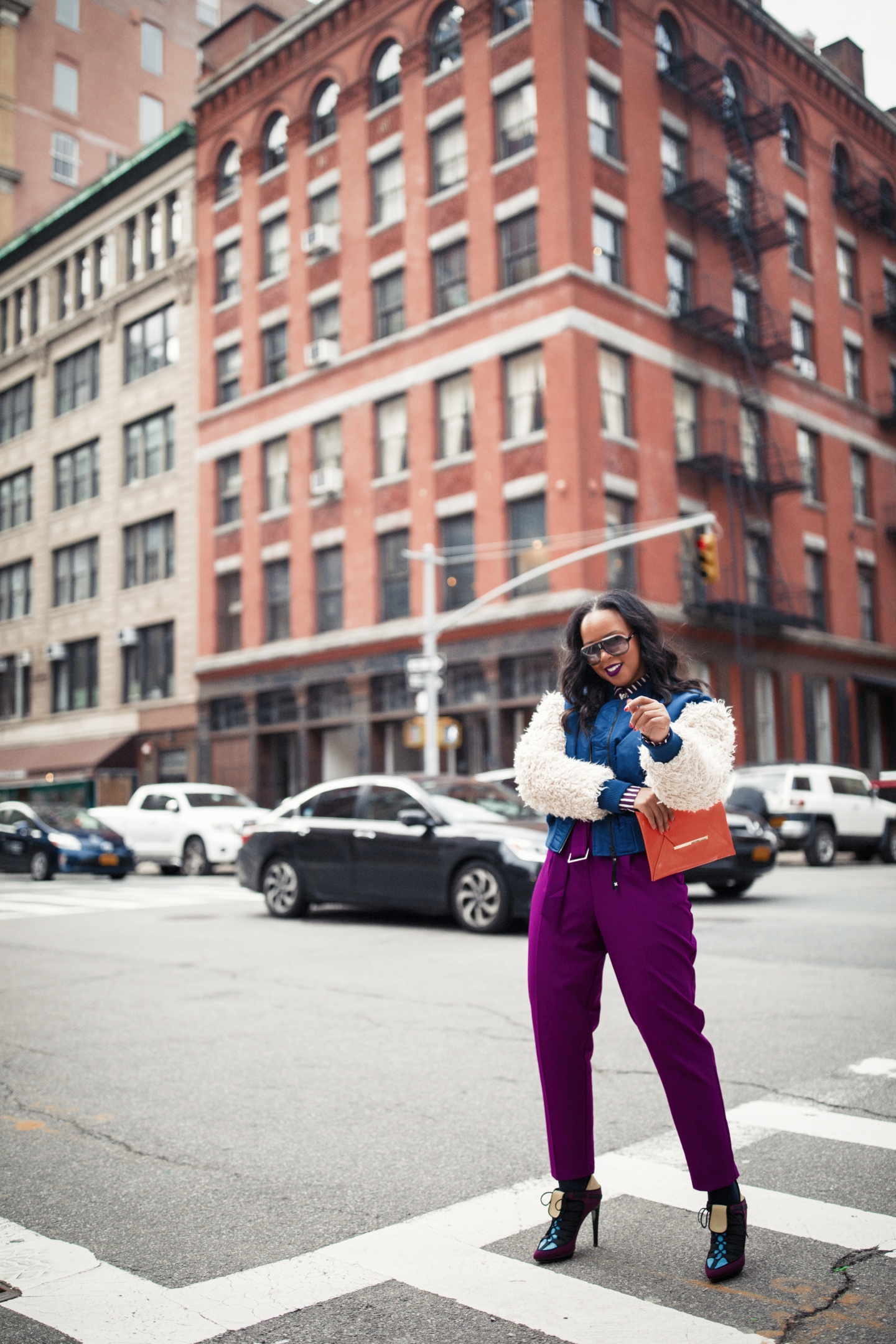 When Style And Personality Collide
One of my readers just said it best "your eye and your style is so unique yet so simple but always so loud in character…"

It doesn't get any better than that!

I firmly believe that your personal style should be a direct reflection of who you are as a person. Style is your introduction to the world without having to say a word. That's why it's so important to spend some time finding pieces that really represent you.

Trends are cool and give some type of guideline on what to wear but its more important for clothes to be a direct reflection of your personality and character.

That's why that quote from my reader really struck a cord with me. What you see is literally what you get.

I'm loud, unique, and simple at the same damn time!
Get The Look

Collusion Faux Fur Bomber Jacket – Sold here
Jokapoika Striped Shirt c/o Marimekko – Similar here
ASOS Tailored Pants – Sold here
BCBG Envelope Clutch – Similar here
Carerra Sunglasses – Similar here
Pierre Hardy Shoes