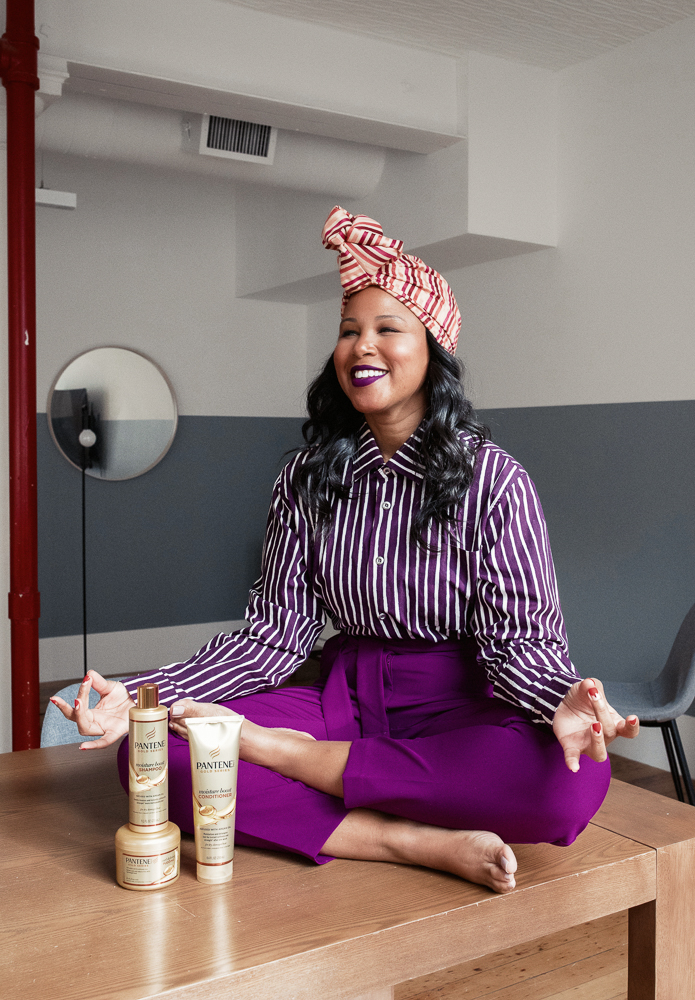 Day 1
If you've been following along on Instagram, you're already aware that I gladly accepted the #Pantene 14-Day Challenge. I was already familiar with the #PanteneGoldSeries Collection because I was able to try it earlier in the year and loved it then as much as I do now. So, of course, I was down for the challenge.

With the change in seasons, I was looking forward to adding more moisture to my hair situation.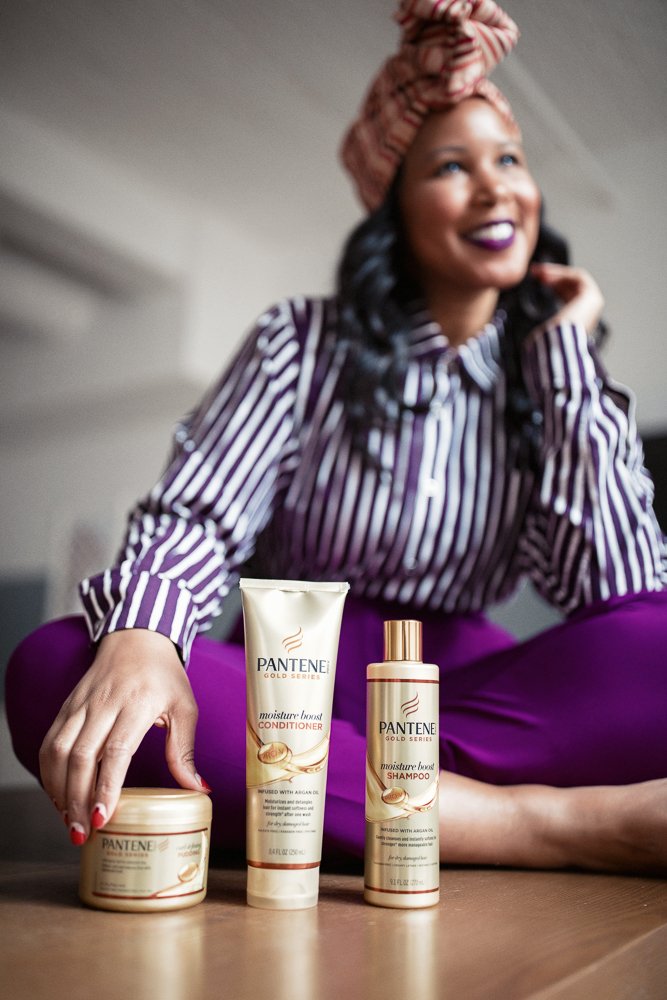 Day 7
After seven days, I was definitely able to tell the difference in the bounce of my curls. The Pantene Gold Series Shampoo and Conditioner do exactly as they say. They add moisture!

Honestly, I could tell the difference after the first wash. You all know that when I'm trying to give my hair a break (read: having a #bad hair day), you'll usually see my turbans make an appearance. If you've been paying attention, I've been wearing my hair out more these days.

Hello, great hair day!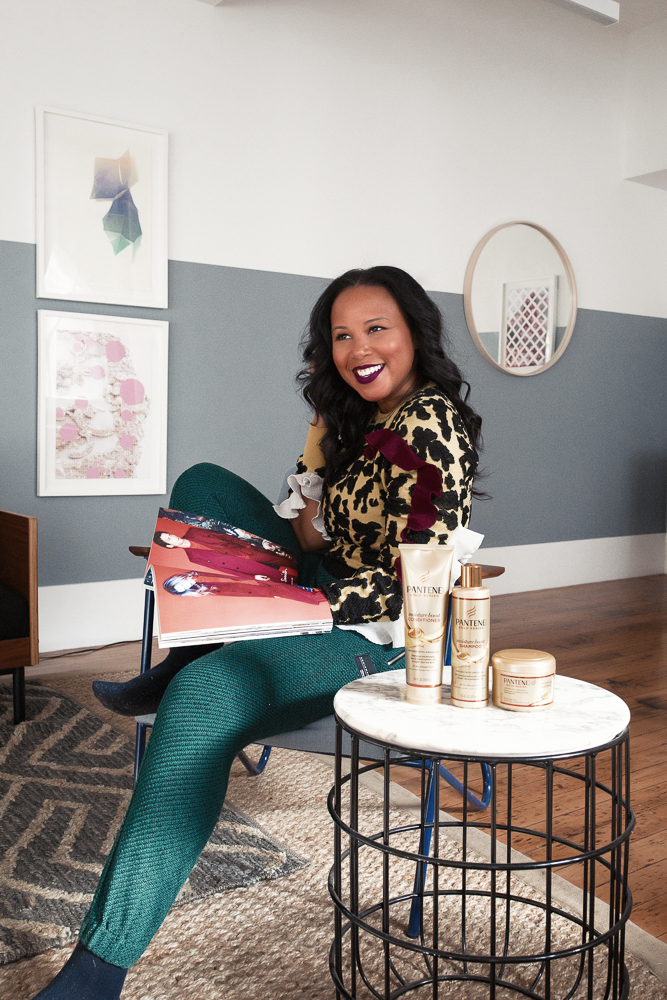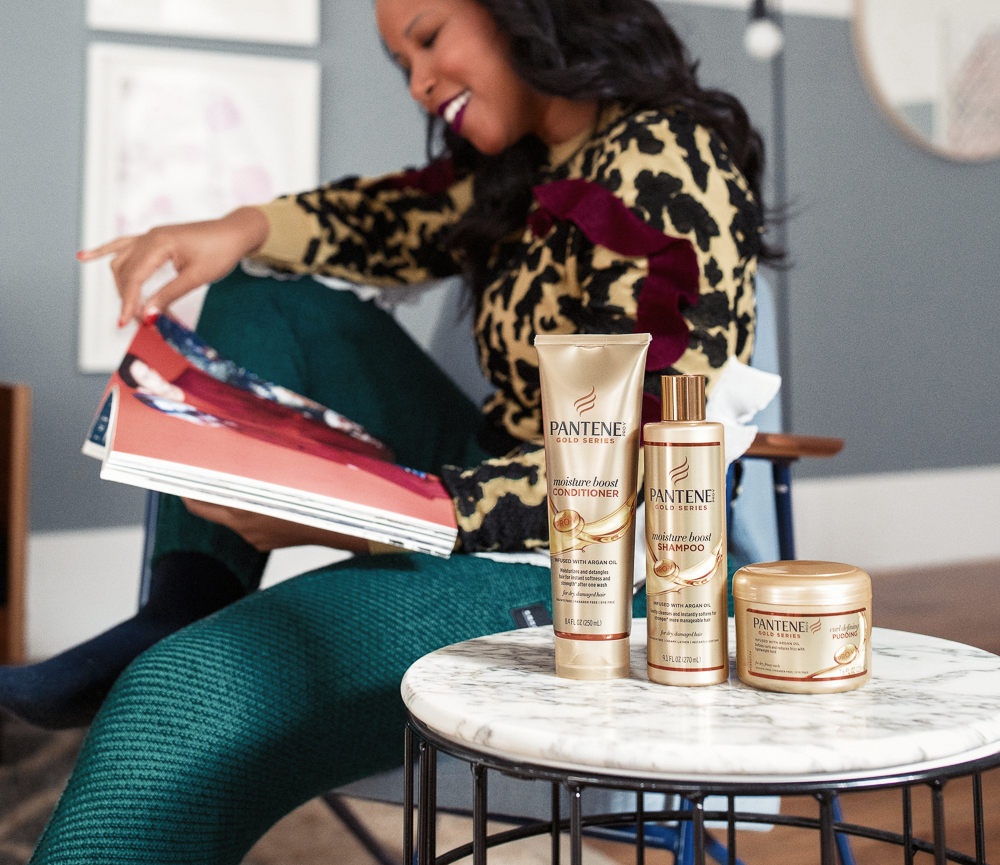 Day 14
One question.

Are my waves making you sea sick?

I've just completed the Pantene 14-Day Challenge and I couldn't be happier with the results. I just overall feel better and my hair feels more moisturized.

You know when your hair looks good, you can't wait to rock a cute lewk. You feel a little bit lighter and more positive. Before you know it, you're having an entirely different day because your hair looks great.

Just so you know, Pantene has a line to address many hair types. The Gold Series Collection was the right fit for me.

Healthy moisturized hair, don't care!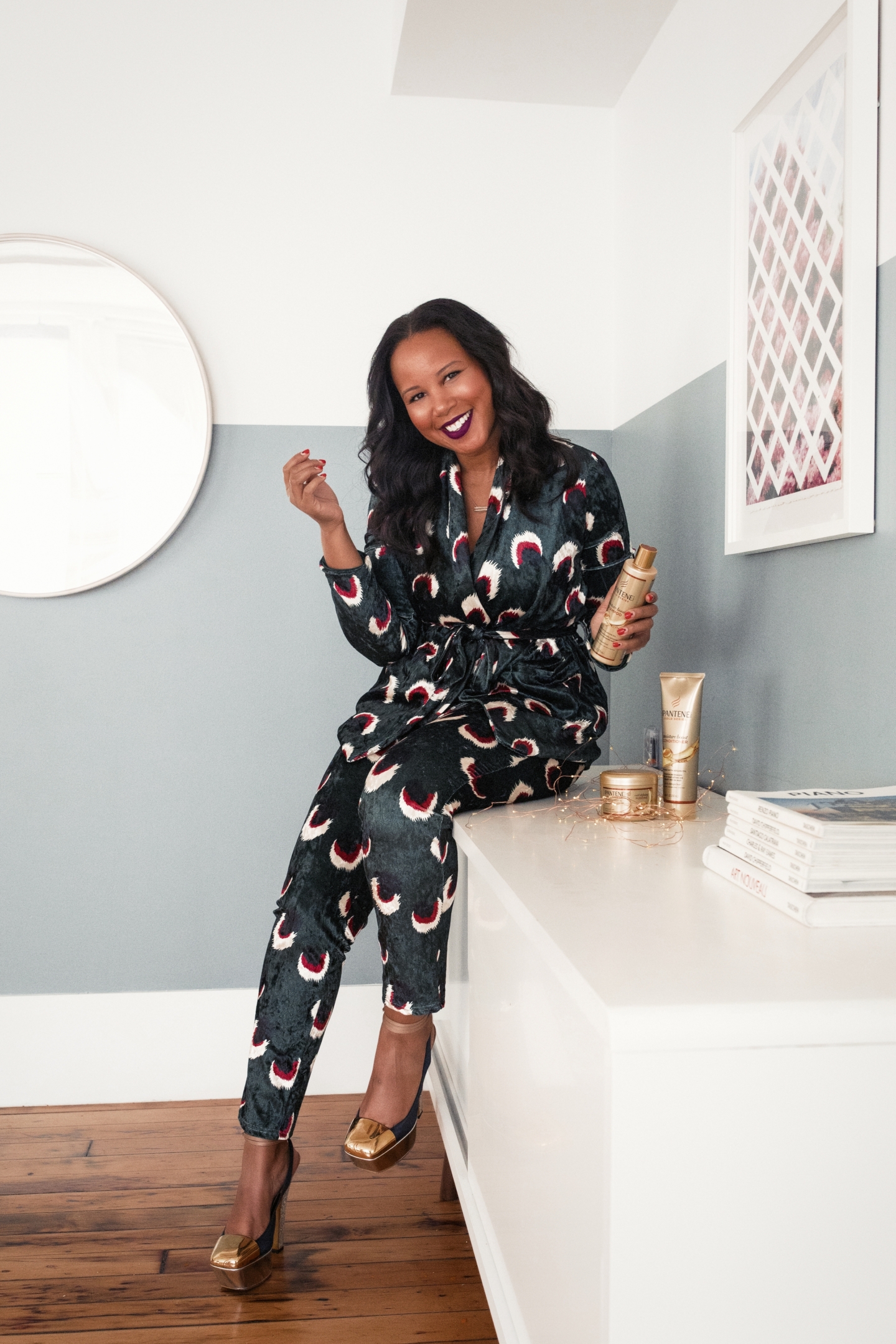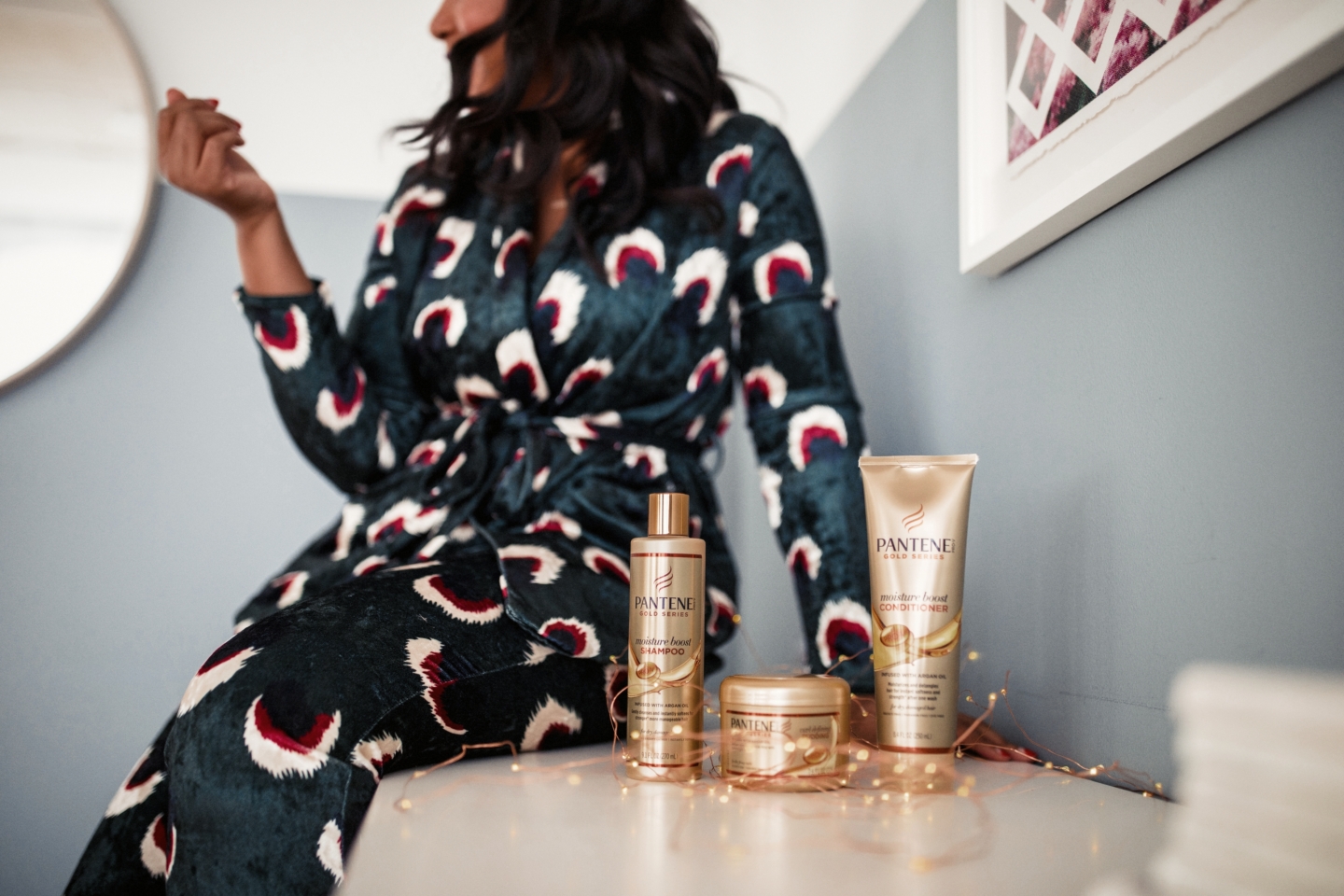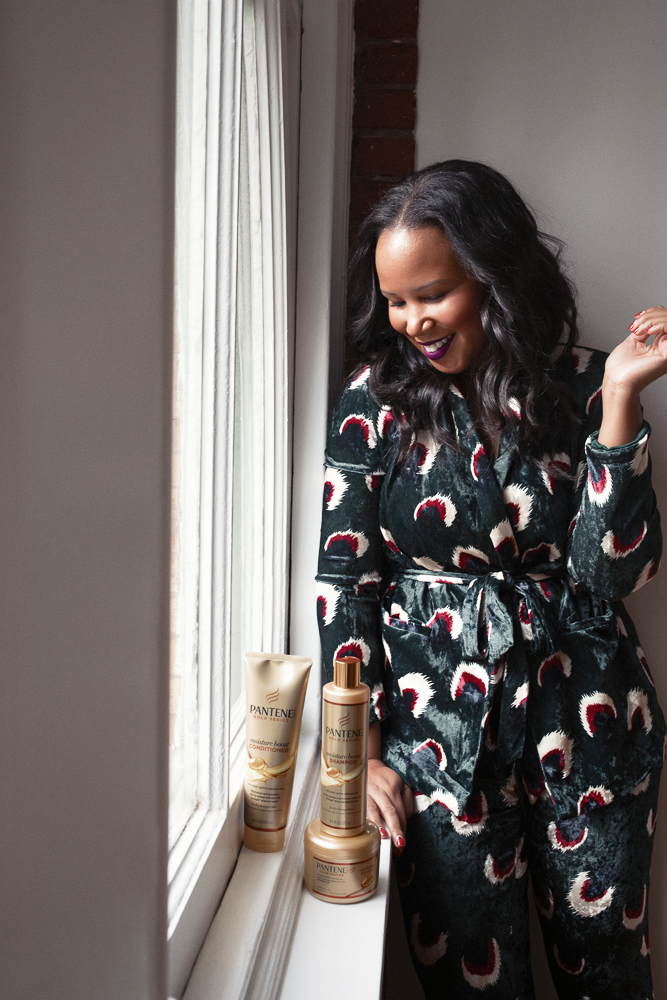 This post was brought to you in partnership with Pantene but all thoughts and opinions are my own!
Photography: Marta Skovro