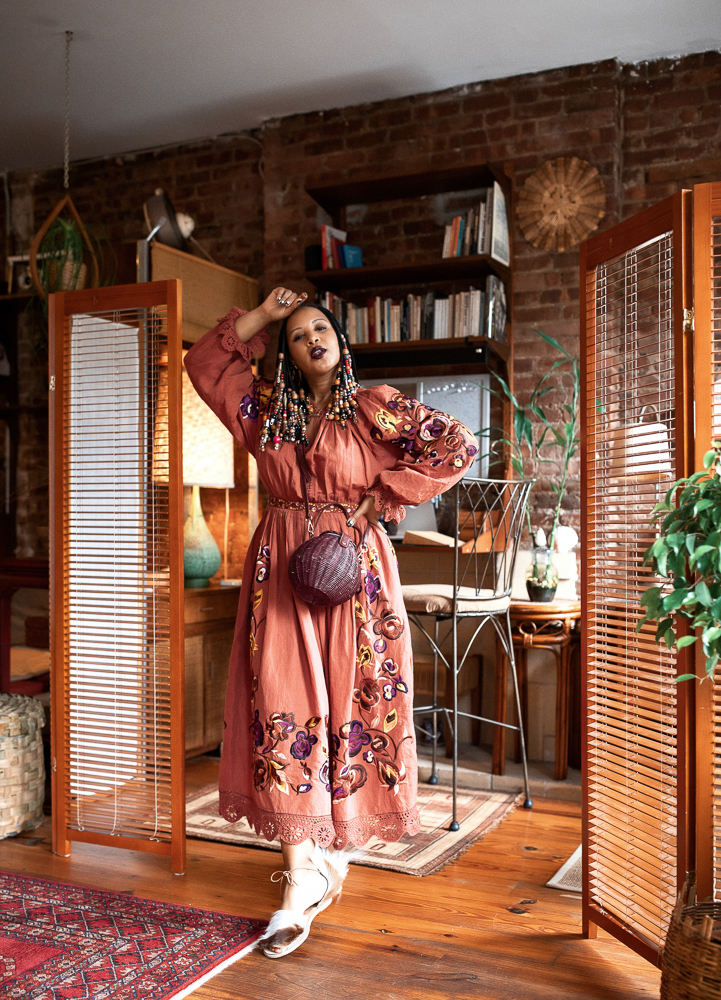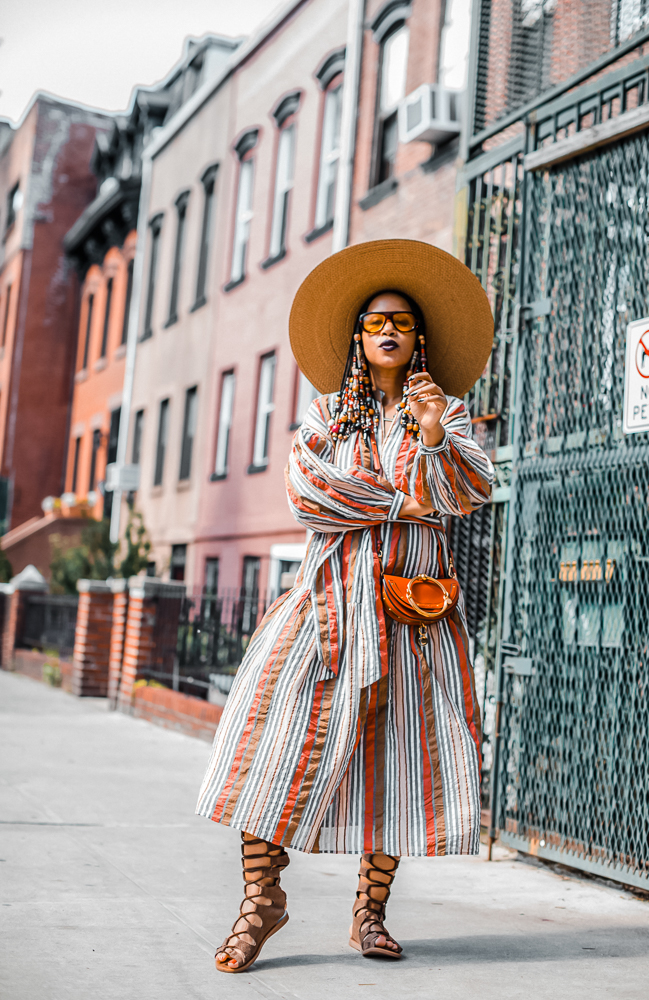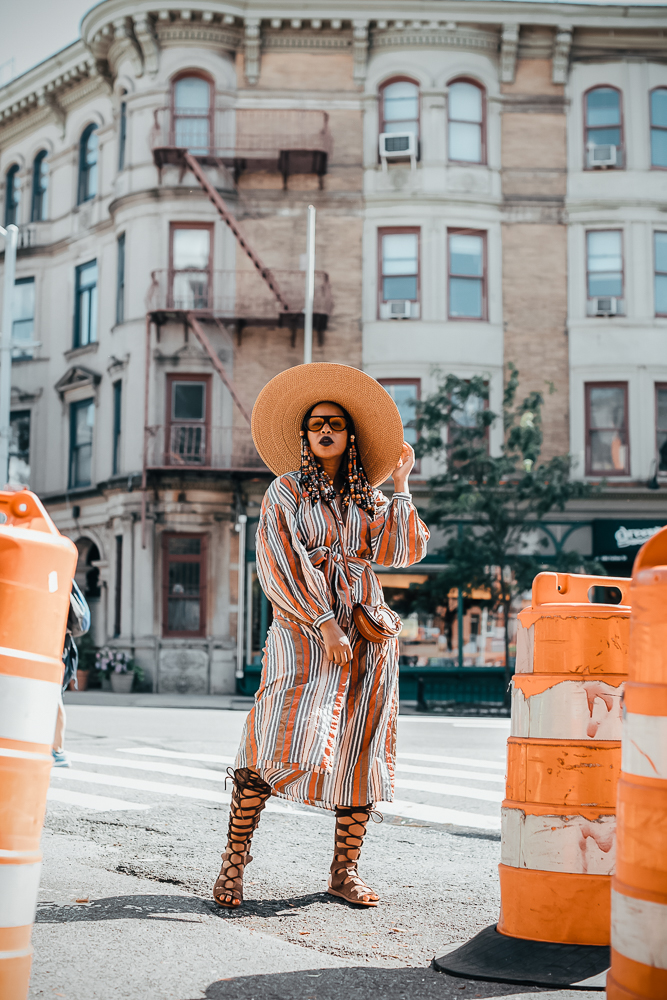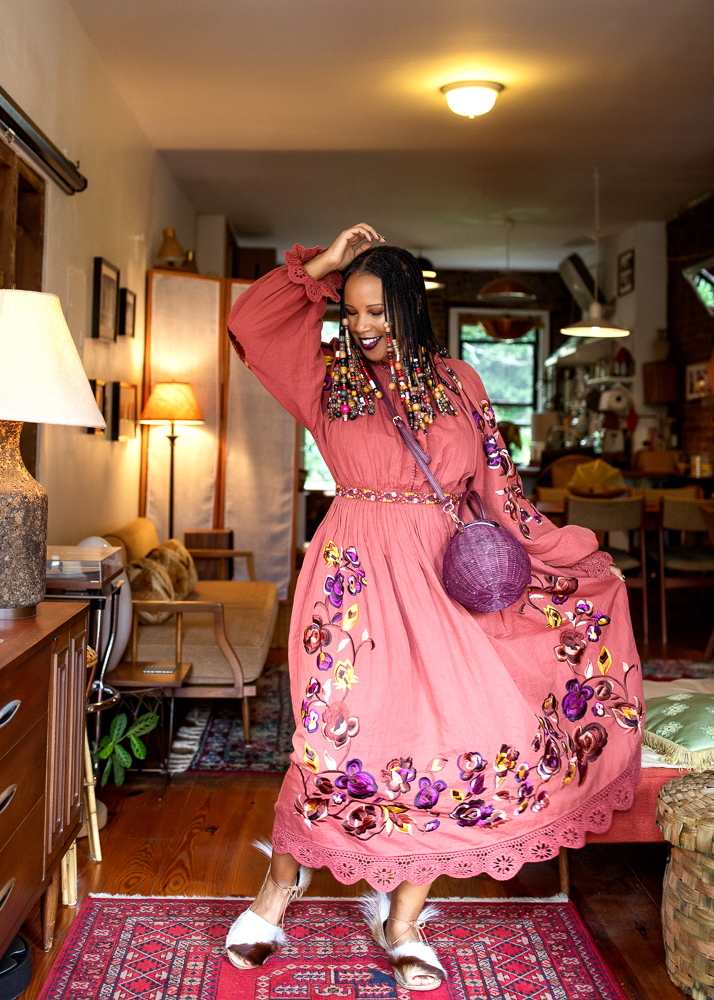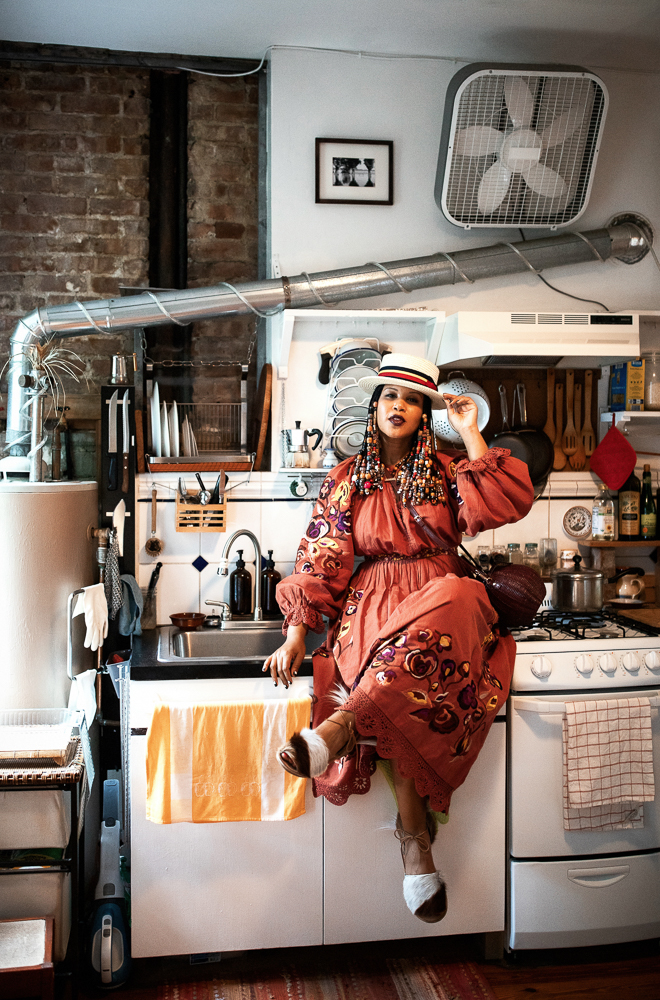 Fifty percent of the items that I'm wearing in these two looks are from Sample Sales. Yes, you've got it. I'm a Sample Sale shoppah.

I recently attended a workshop at The Real Real about sustainability and one of the major keys for being sustainable was buying well. Basically, it was said that when you purchase well, the pieces are more likely to last. Hello, my name is Tiffany and I like nice sh*t! Ok.

A sample sale is a really good way to buy well and save a whole lotta money. Let's get into these tips, shall we?
What is a Sample Sale?
First things first, what is a Sample Sale?
Super glad that you asked.

Sample Sales are where designer samples and excess inventory are available at deeply discounted prices between 50 – 90% off of retail prices.

Samples are what designers use to show their collection to buyers, owners of retail stores, PR agencies and showrooms to lend out for press opportunities. They are typically offered in sample size (usually a US Size 2 or 4).

Since there are both samples and excess stock, there will be a wide range of sizes available during the sale. Sample Sales typically last for a set amount of days. They, also, don't allow for returns. So, choose wisely!
6 Tiff Tips For Shopping Sample Sales
Go early to get exactly what you want and in your size.
The first day of the sale will have a pretty substantial discount. It will definitely be better than any sale available in-store on online but it won't be the best discount of the Sample Sale. The benefit of going the first day is to see most of the available stock that will be on sale and to get things in your size.
Note: Most sales will get new shipments everyday. So, they may restock things that seemed low on the first day and bring out new pieces throughout the sale. Sometimes, it's a gamble to purchase on the first day but you don't want to not buy something that you really want and risk it being gone waiting for the larger discount.
Hello, non-buyer's remorse.

Go the last day for the deepest discount.
If you really don't have a dog in the fight and you just want some good designer digs for less, go the last day. This will hands down be the best discount of all time. Keep in mind that the selection will be picked over and you'll have to sift through what's leftover.

Take a look at the current and previous Season online to get an idea of what will be available at the Sample Sale. Make a list to keep you focused.

You can find Sample Sales by following designers and PR agencies that you like on Instagram and signing up for their newsletters where they will announce their Sample Sales. Also, follows accounts like @260SampleSale. The sale typically takes place in fashion focused cities like New York, Los Angeles, Paris and London and sometimes online!

Try to resist the urge to buy pieces that you really aren't going to wear or use just because there are some strategically placed pressure points placed throughout the sale i.e. Limited quantities, large crowds and limited days.

Pack light.
Depending on the sale, they'll make you check your belongings at the door and you'll only be allowed to have your phone and wallet. Also, just in case the line for the fitting room wraps around the room twice, you may want to wear leggings and a tank that will allow you to try-on pieces on the sales floor.

I know. Super bougie.

Welp, those are the tips that have helped me navigate the Sample Sale shopping world.

Drop a question below if it wasn't covered above.
Get The Look 1
Ulla Johnson Embroidered Midi Dress – Sold here; Similar here and here
Ulla Johnson Tatou Wicker Basket Bag – Sold here
Brother Vellies Springbok Sandals – Sold here
Flamekeepers Hat Club Gondolier Straw Hat – Sold here

Photography: Marta Skovro

Get The Look 2
Eric Javits Bey Hat – Sold here
Ulla Johson Selvi Striped Midi Dress – Similar here
Jeffrey Campbell Gladiator Sandals – No Longer Available
Chloe Nile Bracelet Shoulder Bag – Sold here

Photography: Elton Anderson