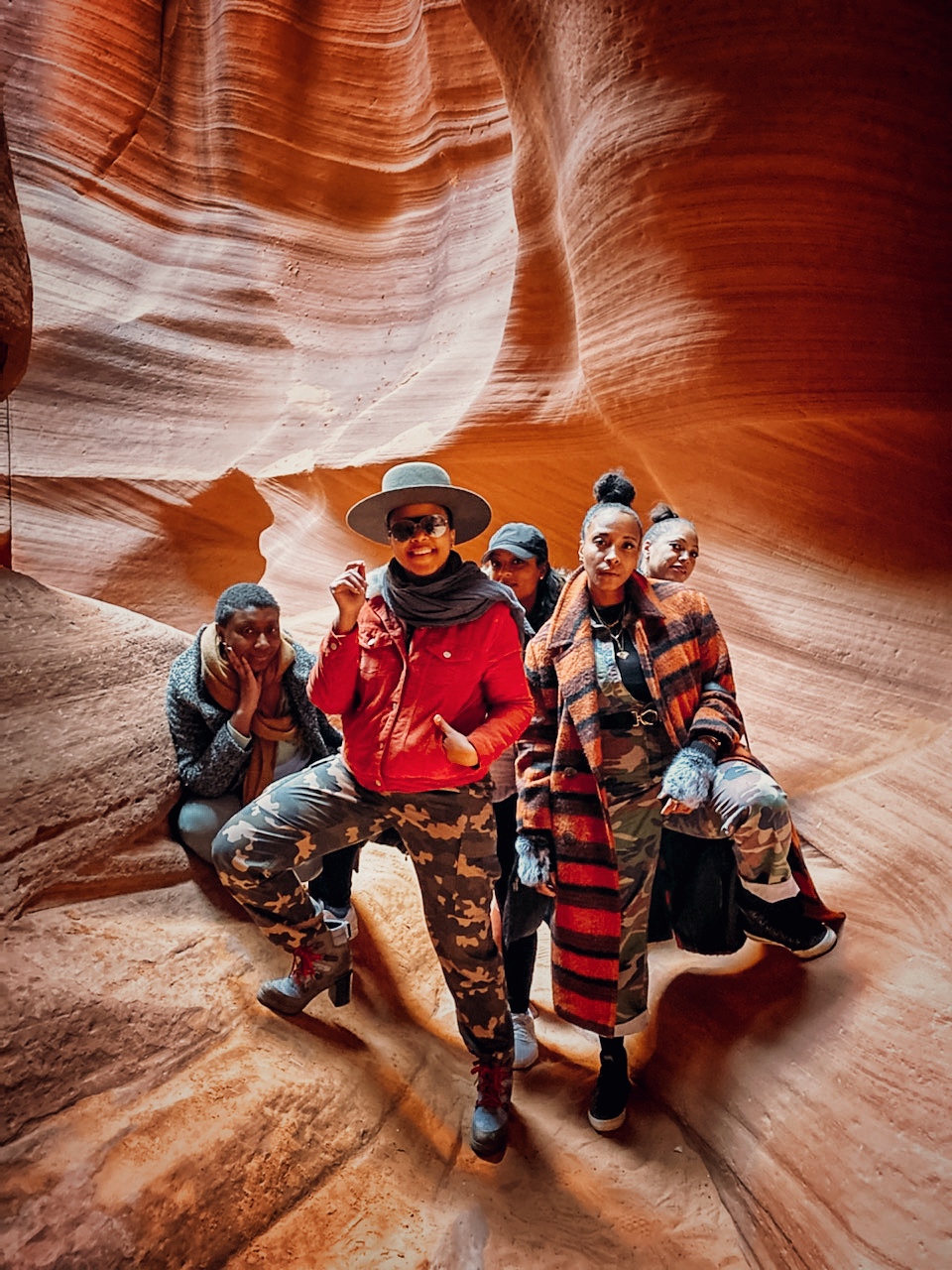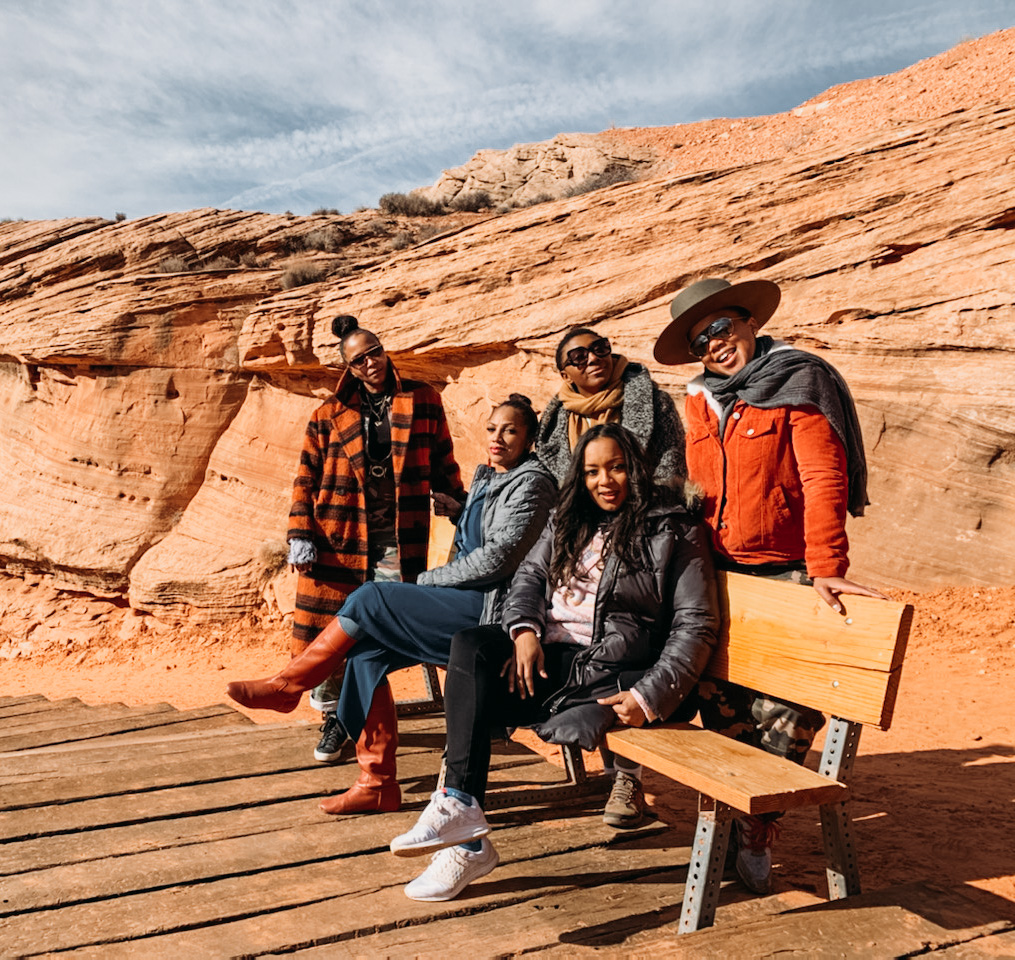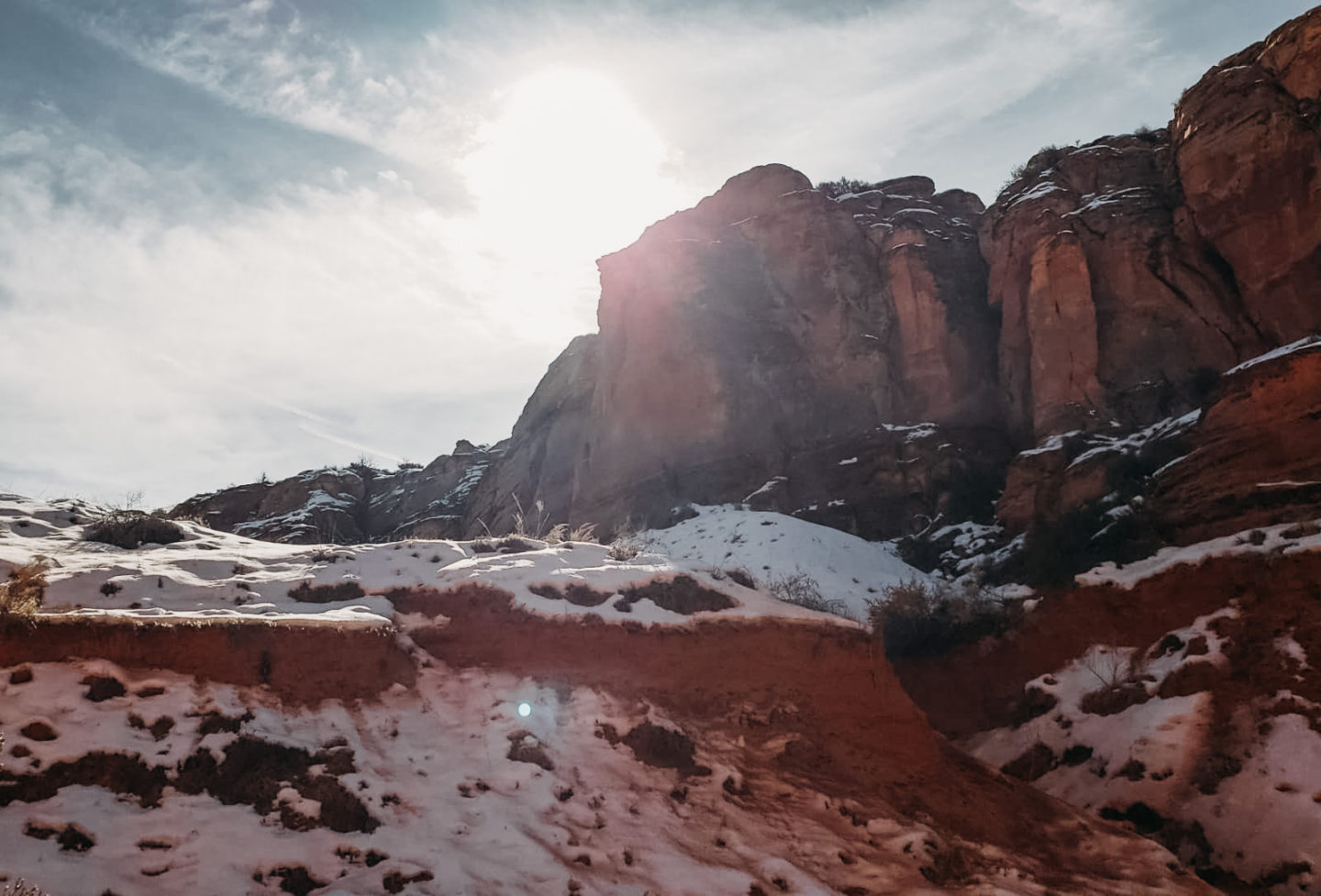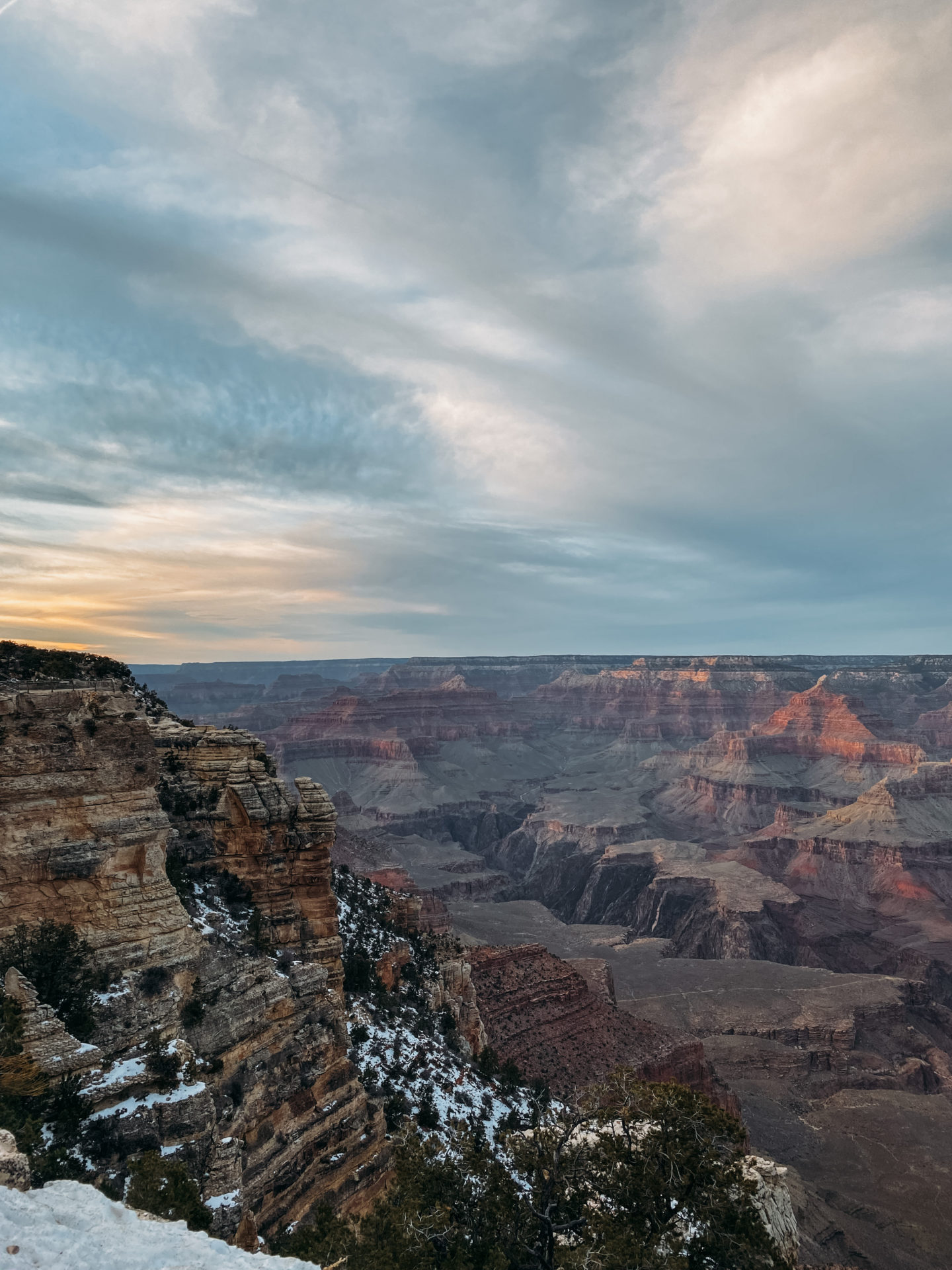 You're probably here because you want to see what we did in Canyon X and the Grand Canyon in 24 hours. Well, you're in the right place. Let's get into it!
Antelope Canyon X
Sunday, January 19, 2020
8:00 AM – Depart Sedona + Breakfast on the road

To be honest, we woke up a little behind schedule because we had such a full day prior to this one. So, we didn't leave at the intended 7am hour. Here's one thing to note when traveling to places like Sedona, Antelope Canyon and Grand Canyon, everything happens during daylight and that's it! So, you have to maximize the day.

AnyHUE, we set off an hour behind schedule on our three hour drive to Antelope Canyon.
12:00 AM – Arrive at Antelope Canyon X Taadidiin Tours

Along the drive, we decided to forgo the more popular Upper and Lower Antelope Canyon Tours and head to Antelope Canyon X.

Here's why: As a someone who was rushed through Upper Antelope Canyon on a previous trip, I read that Canyon X would be less crowded and offer a more relaxing pace. Also, with it being Winter, the infamous light beams wouldn't be present because they are only visible from March to October from 11:00AM – 1:30PM on a sunny day. The weather gods literally have to be working in your favor to see these light beams.

So, it made the decision to opt for Canyon X really straightforward. Also, very important, the tour was half the price of the Upper and Lower Antelope Canyon Tours.

We were able to drive up and be on a tour within 40 minutes of arrival. If you arrive directly to Antelope canyon, most of the tours (Upper, Lower, and Canyon X) are first come, first serve and don't require a reservation.
2:00 PM – Depart for Grand Canyon + Lunch on the road
We planned on stopping at Horseshoe Bend since it's about 20 minutes away from the canyons. However, we collectively decided to skip this part of the trip and head right to the Grand Canyon. Again, daylight time is of the essence!

If you have the time, I would definitely recommend making the stop.


Grand Canyon
4:00 PM – Desert View and Watchtower at The Grand Canyon

It was about 2 hours to the Grand Canyon from Antelope Canyon X. So, we arrived with about 2 hours of remaining daylight. At this point, we had to be strategic with the remaining time.

We had plans for the scenic drive along Hermit's Road to Hermit's Rest. However, we curtailed those plans because getting to Hermit's Road required an additional 30-minutes of travel time. So, we stopped at the first thing we saw which was the Desert View and Watch Tower. Baby, the views here were amazing! Also, it closes at 4:30PM. So, it was a quick stop but worth it!

Also, it was very busy. There were some places were you could see the views either outside at the view point and inside from the watch tower.
5:00 PM – Mather Point Outlook at The Grand Canyon
Once we got kicked out of the Watchtower, we kept driving and stumbled upon the Mather Point Outlook. We hopped out the car and took the 10-minute walk through the area to get to the outlook. Pictures just don't do the Grand Canyon justice. This is something that you have to see and experience for yourself. Those are just the facts!
6:00 PM – Dinner – El Tovar Dining Room ( DO NOT RECOMMEND)

I honestly don't even want to give this place too much energy. This is apparently the best place to eat at The Grand Canyon. It typically books out months in advance. Here's my take, it was mediocre, at best, and not worth the hassle.

Also, it's supposed to be known for the amazing views. By 6:00PM, the sun had set and there was nothing to see. So, it's safe to say that I would find an alternative place to eat on my next visit.
8:00 PM – Depart for Phoenix, AZ

Yes, after this full day of driving and sightseeing, we made the 3-hour drive back to Phoenix. And that, ladies and gentlemen, is the end of a very full Canyon X and Grand Canyon in 24 Hours. Check out what we did on Day 1 of our 2-Day Northern AZ weekend trip here.

Please drop your questions about the experience below!
Get The Look
Corduroy Jacket c/o Primark – Similar here
'Black On Black Love' T-shirt c/o On.Us.Tees – No Longer Available
Oat Camo Utility Joggers c/o Macy's – Sold here
Stetson Men's Atkinson Hat c/o Macy's – Sold here
The Claremont Camera Bag c/o Lo & Sons – Sold here
Zara Grey Scarf – Similar here
Women's Blake Waterproof Lace-Up Booties c/o Sorel – Sold here