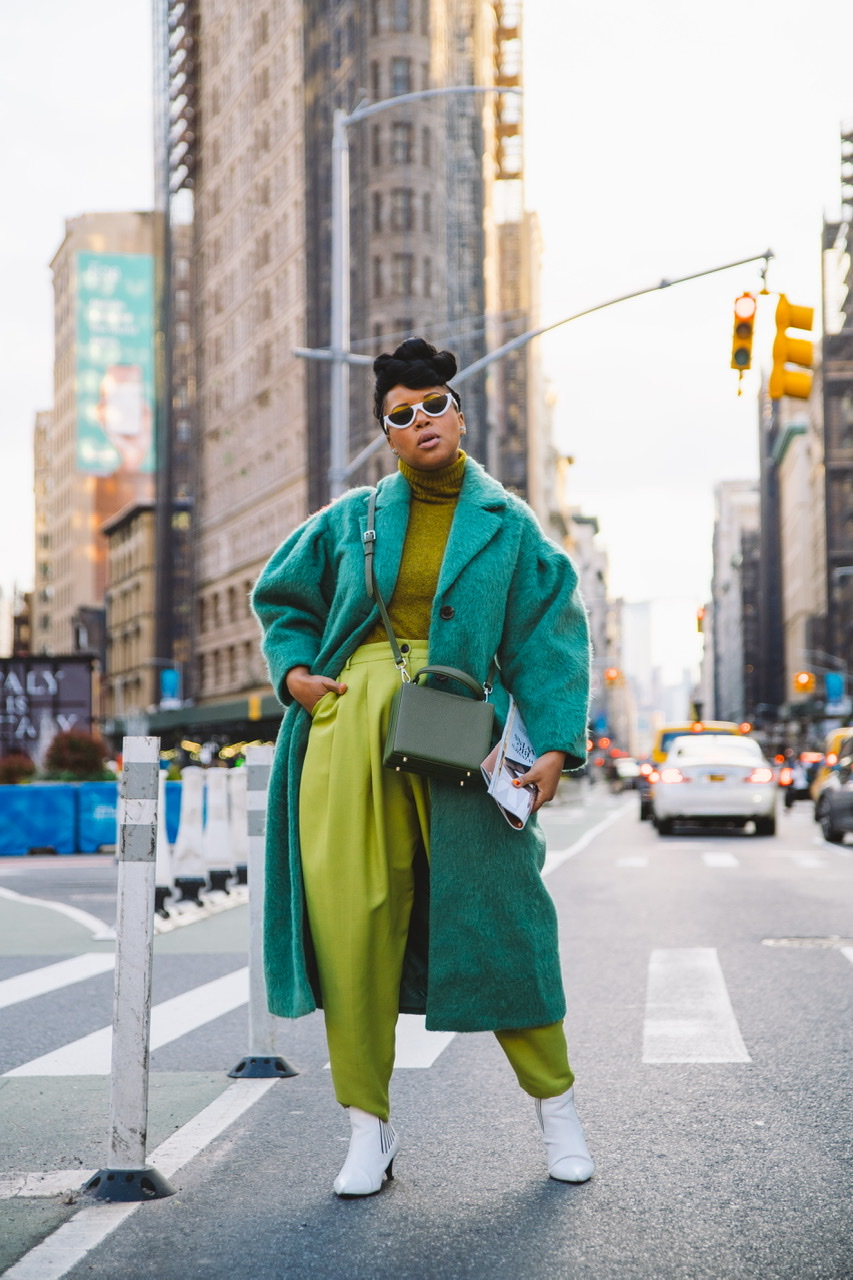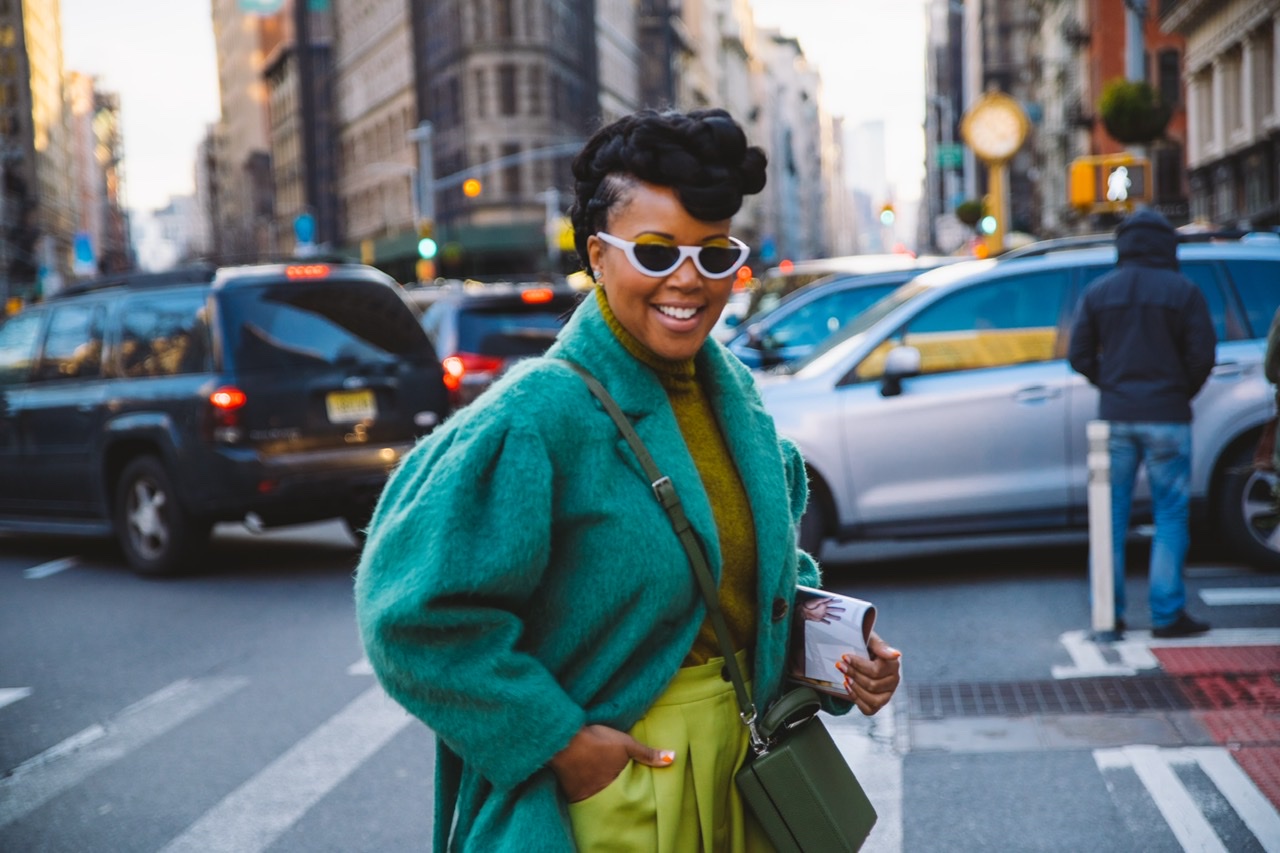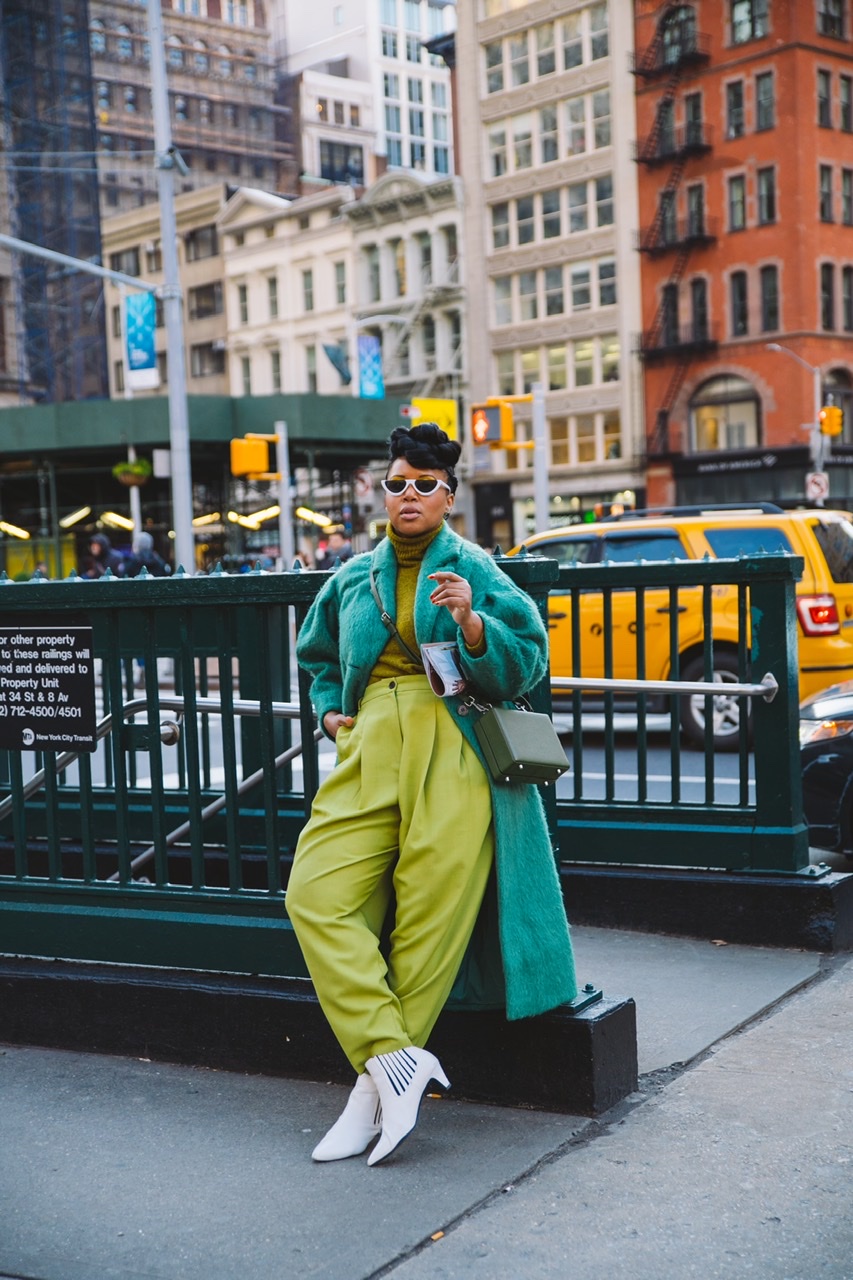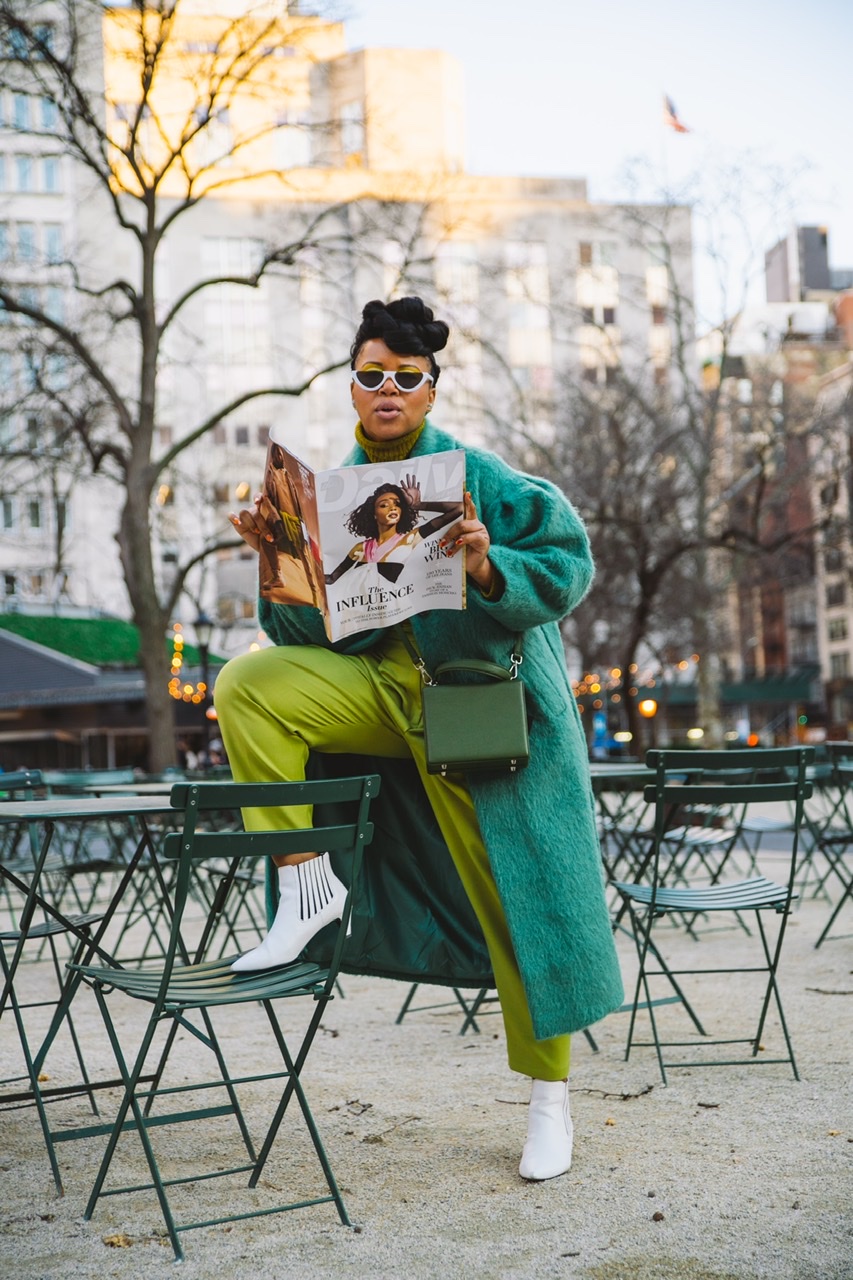 If you've seen my GWRM | New York Fashion Week Prep IGTV, you are fully aware that I completely did not have it together before NYFW started. I'm always amazed at the end of the week that I've actually made it through. I used to fly in every Season from Arizona fully prepared, schedule printed, hair done, and outfits planned. Now, that I live in New York, I'm always scrambling like a chicken with it's head cut off.

Well, on this day during NYFW, I just stared at my clothes hoping something would come together. Nothing happened.

So, I just decided to do this.
When In Doubt Monochromatic Colors Will Work It Out!
I had approximately 30 minutes to get my shit together before missing a show. So, I pulled all of my green pieces out of my closet and prayed something would work out.

That's it, that the post.

Outside of uniform dressing, this is the next best tip for getting dressed quickly. When you're pressed for time, go for different shades of one color family.

Trust me it's highly effective and it appears like you really spent time getting yourself together.
Get The Look
ASOS DESIGN Power Sleeve Coat in Green c/o ASOS – Sold here
ASOS WHITE Super Soft Alpaca Wool Roll Neck – Sold here
ASOS DESIGN High Waisted 80s Exaggerated Tapered Suit Pants in Citrus Pop – No Longer Available
Kendrick Trunk c/o Brandon Blackwood – Sold here
Bleeker & Bond Beatriz Bootie c/o DSW – Sold here
Pretty Little Things White Half Frame Cat Eye Sunglasses – No Longer Available

Photographer: Karston Tanner