I'm going to keep this short and cute. You're probably here because of the video that I did in partnership with H&M, right? No, well if not check out this video here where I gave 6 #TiffTips on how to transition your pieces from Spring/Summer to Autumn/Winter.

Here are all of the looks from the video and the pieces that I "winterized". I do have a disclaimer and I'd like for you to please be gentle. I'm just the messenger. All of the hot shit from H&M goes FAST. Basically, most of the pieces in the video may actually be sold out but don't fret! H&M often times will do a restock. So, check the link provided, add your e-mail for notifications, bookmark it and keep your fingers crossed.

Now, let's get into these looks!
Piece #1: H&M Tulle-Ruffled Dress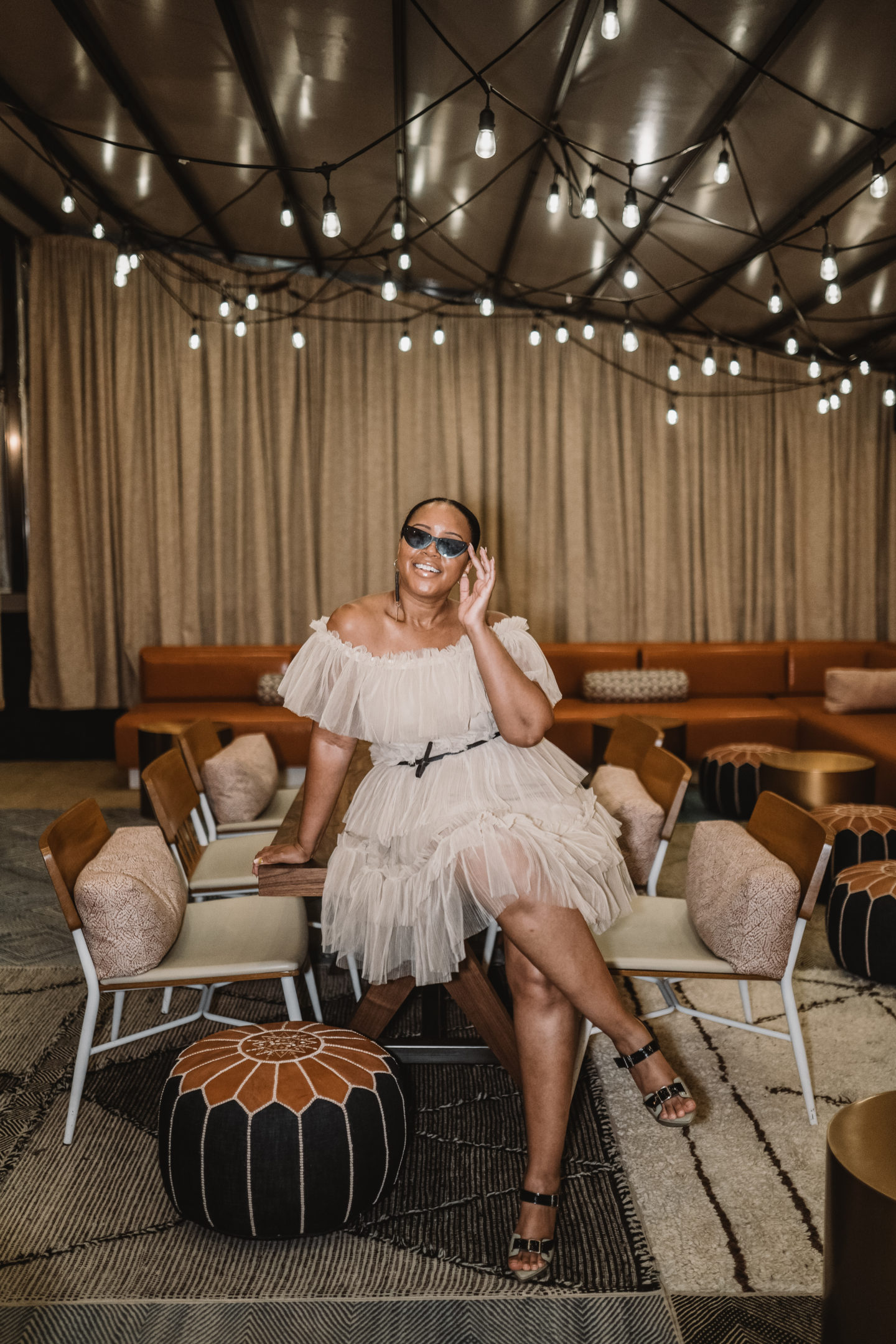 Look 1

H&M Tulle-ruffled Dress – Check this link for a restock
H&M X Marni Belt – No Longer Available
Marni Sandals – No Longer Available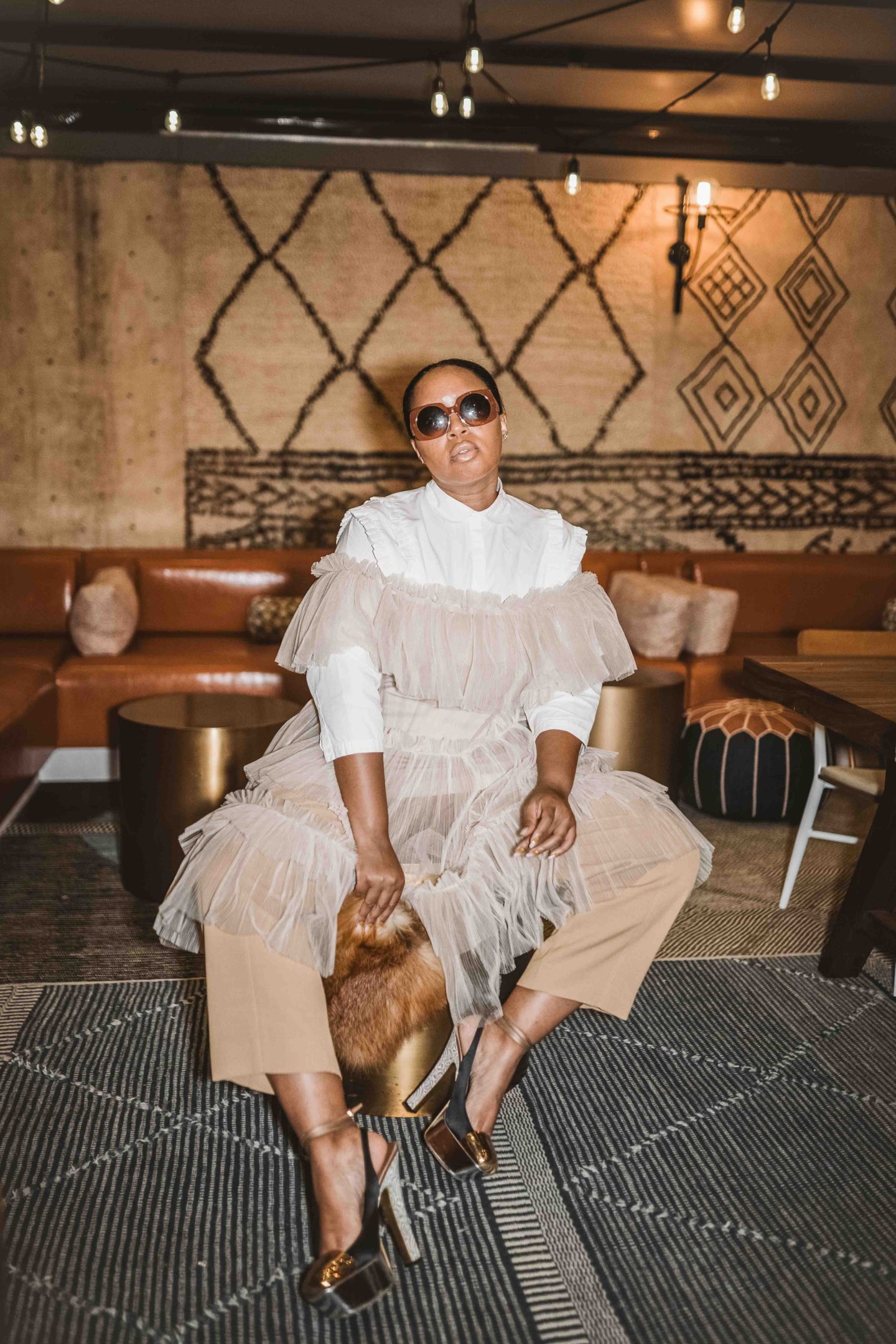 Look 2

H&M Tulle-ruffled Dress – Check this link for a restock
H&M Ankle Length Pants – Sold here
ASOS Ruffled Button Up Shirt – Similar here
Brother Vellies Faux Fur Clutch – Similar here
YSL Gold Cap Toe Shoes – No Longer Available
Zara Sunglasses – No Longer Available
---
Piece #2: Eyelet Embroidered Dress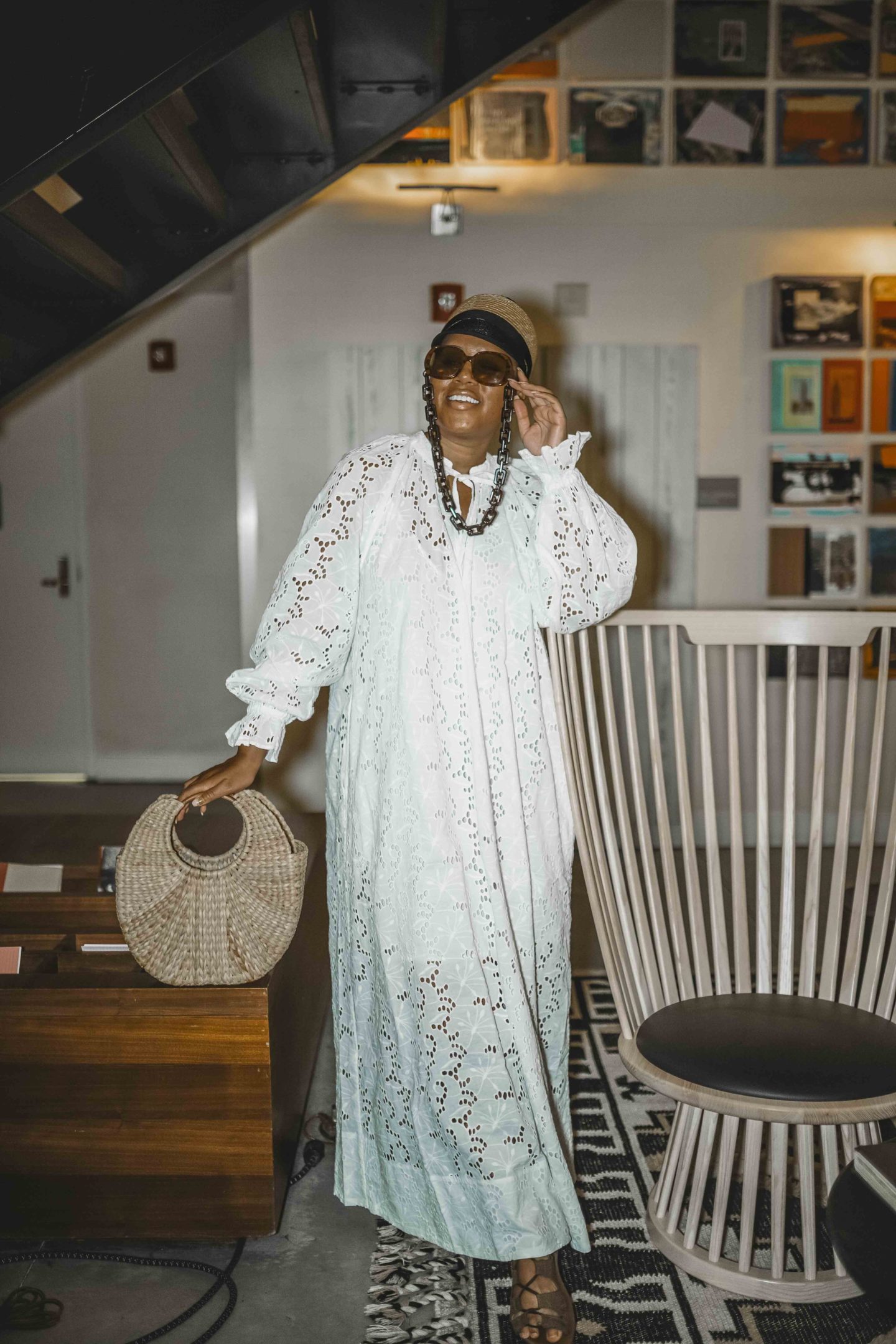 Look 3

H&M Eyelet Embroidered Dress – Check this link for a restock, Similar here
River Island Straw hat – No Longer Available
Rejina Pyo Olive Sunglasses – Sold here
Fleyewear Fair And Square Eyewear Chain – Sold here
Karma Bag c/o Hat Attack – Sold here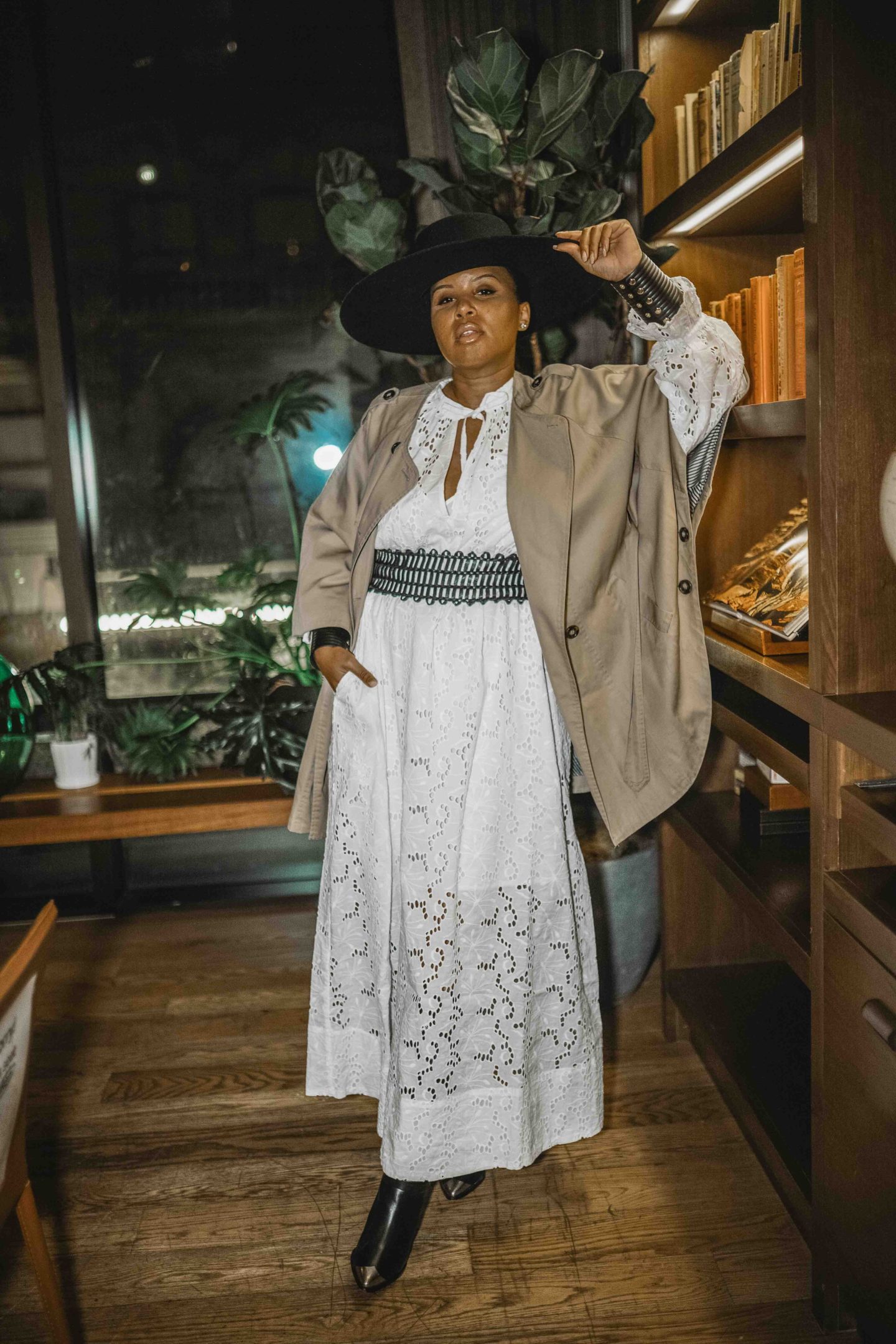 Look 4

H&M Eyelet Embroidered Dress – Check this link for a restock, Similar here
H&M Trench Cape – No Longer Available
Lack of Color "The Ritz" Wide Brim Hat – Sold here
Isabel Marant Lenksee Boots – No Longer Available
BCBG Belt – No Longer Available
H&M X Mantsho Cuffs – No Longer Available

---
Piece #3: H&M Cotton Blouse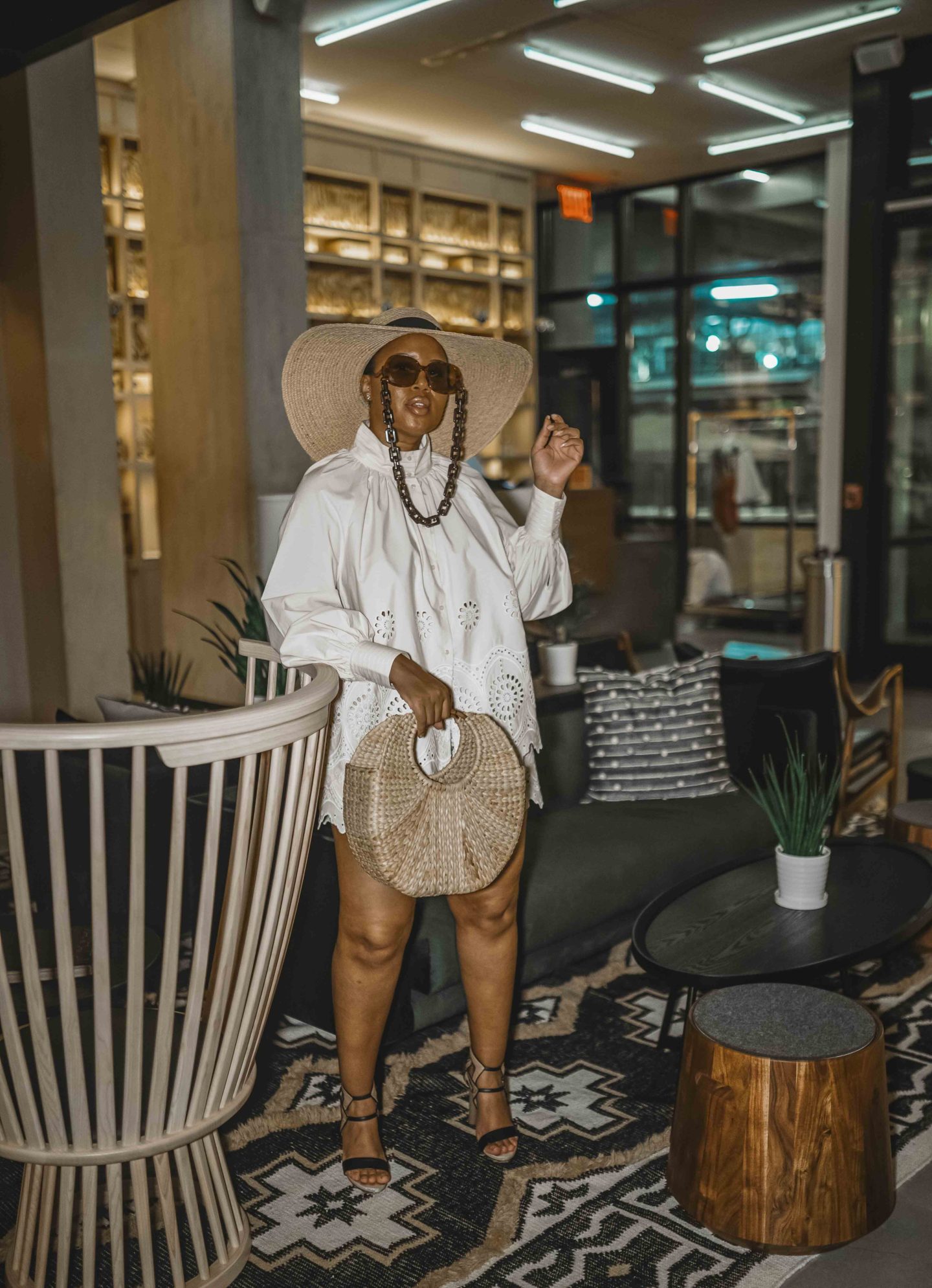 Look 5

H&M Cotton Blouse – Sold here
H&M Cotton Shorts – Sold here
Burak Uyan Sandals – No Longer Available
Rejina Pyo Olive Sunglasses – Sold here
Fleyewear Fair And Square Eyewear Chain – Sold here
Karma Bag c/o Hat Attack – Sold here
Coco Sunhat c/o Hat Attack – Sold here

Look 6

H&M Cotton Blouse – Sold here
H&M Trench Cape – No Longer Available
H&M Ankle Length Pants – Sold here
Brother Vellies Faux Fur Clutch – Similar here
Stetson Men's Atkinson Hat c/o Macy's – No Longer Available
Charlotte Olympia Heels – No Longer Available

Photography: Karston Tannis