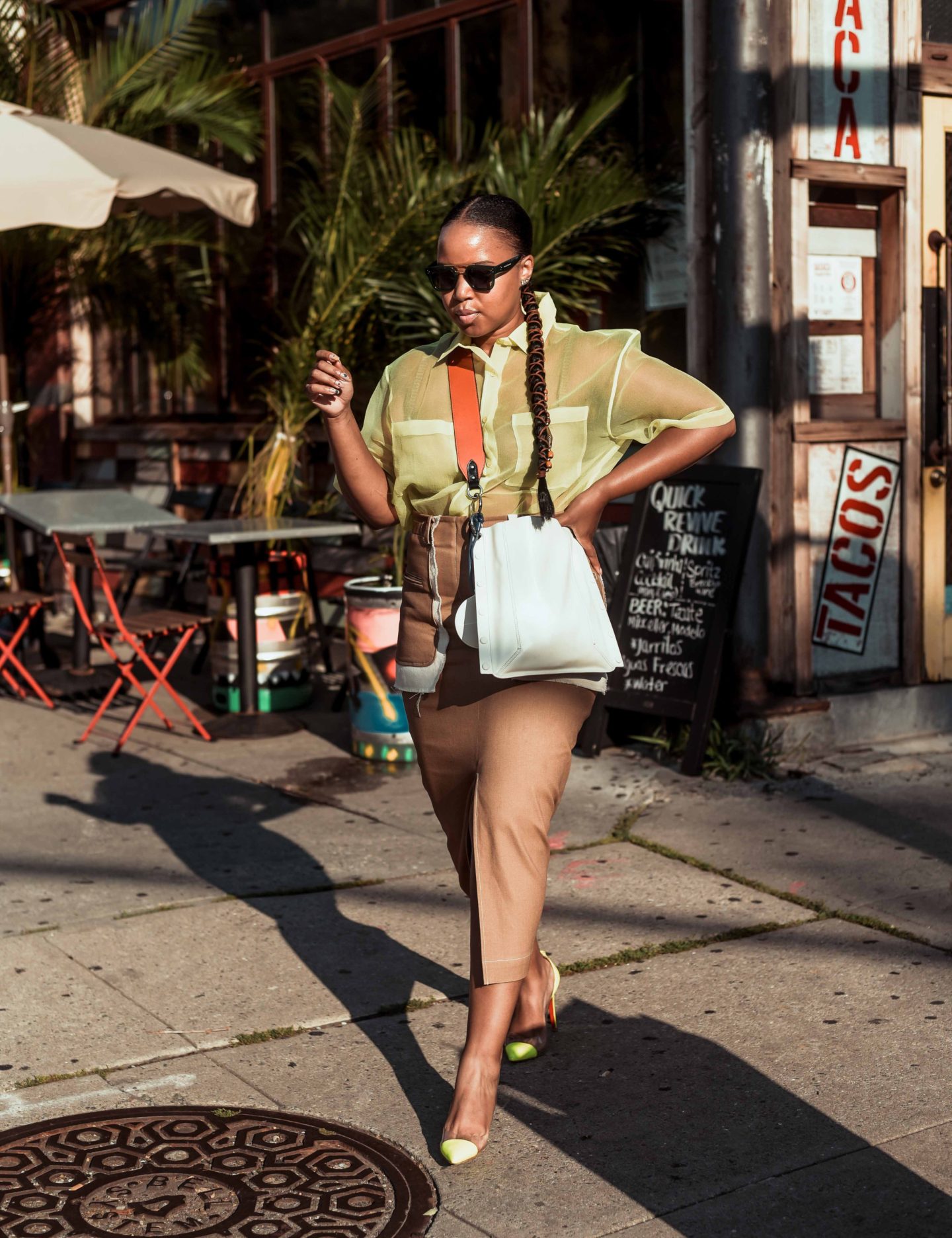 This hairstyle has me looking like "Rapunzel, let down your hair!". If you're a long time follower, you've probably noticed that over the last 3 or 4 years I've been having fun exploring with different hairstyles. Long gone are the days of my signature mushroom style (which I still love by the way).

Some days are easier than others for coming up with my next hair style. So, I wanted to share three places where I find inspiration for my hair.
Three Places For Hair Inspiration
Instagram! Of course, I'm heavy with the save option on Instagram. There is inspiration everywhere from hair stylist's and Influencer pages to editorial looks. I save them and then add my own special twist or just straight copy the look.
Pinterest! Now, I haven't been using Pinterest like I should but when I'm in a last minute crunch, I spend a few minutes on the search engine that is Pinterest and pin a few more looks to my "Beauty Marked: Hair It Is" board.
People watching! This is hands DOWN one of my favorite things to do in New York. Now, the people watching hasn't been as good lately because I've, for the most part, been sticking to my neighborhood. However, in it's prime, Soho gives inspiration ALL DAY LONG.
Lately, I've been having fun with braids, beads and ponytails. So, that's what I use in my search and I look at the suggested similar images. I've definitely been down a few hair rabbit holes. Because I do have such an interest in hair on Instagram, the algorithm continues to show me more hair inspirations. It's like the law of hair physics: A person with hair interests, will continue to have hair interests or something like that 😛

If you're into exploring different hair styles, I'd love to hear how you find hair inspiration in the comment section.
Get The Look
Prive Revaux "The Foxx" Sunglasses – Sold here
H&M Boxy Organza Shirt – Check this link for a restock
Rejina Pyo "Ellie Skirt" – Sold here
Christian Loubotin Heels – No Longer Available
H&M Studio Collection Crossbody – No Longer Available

Photography: Owen Cain