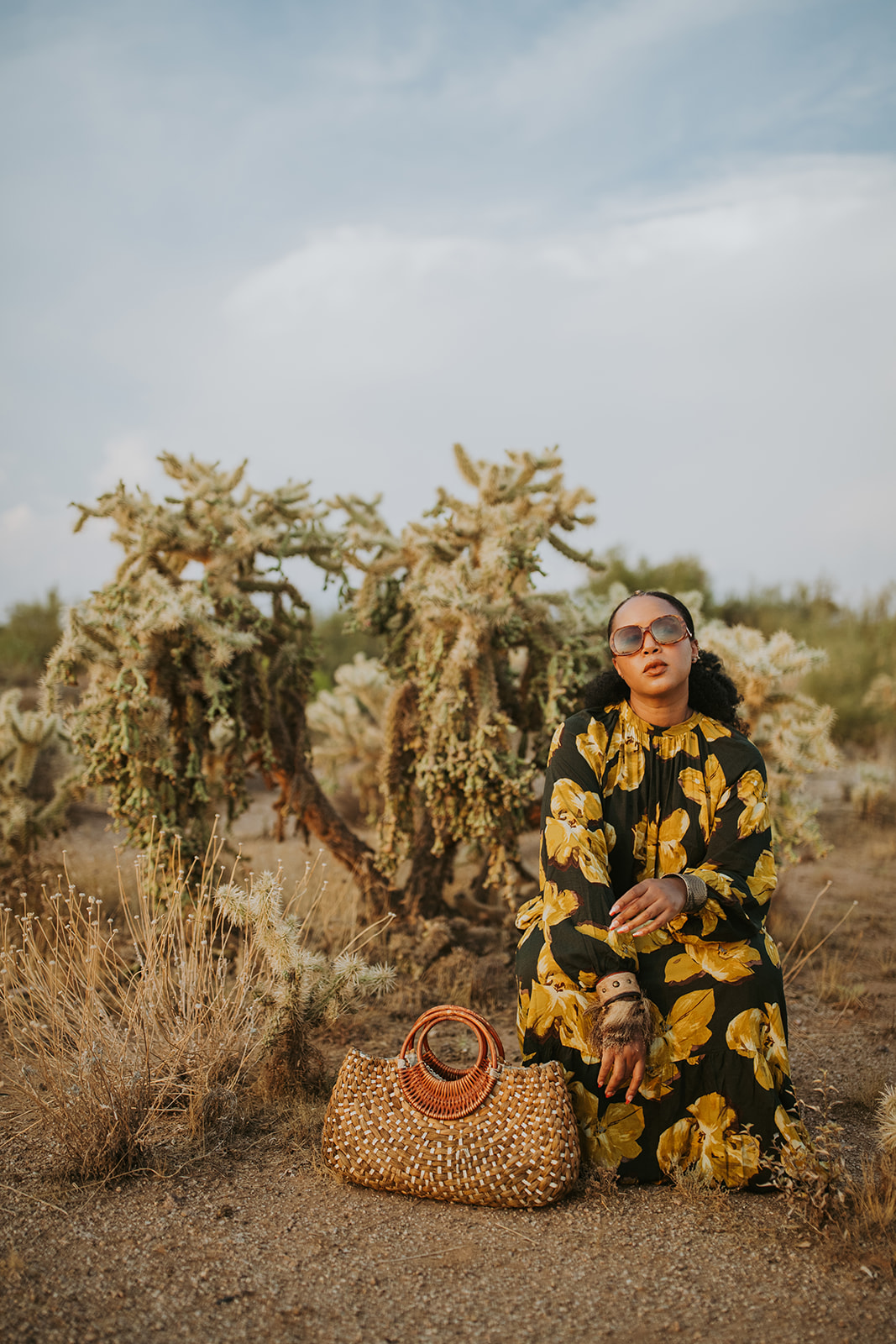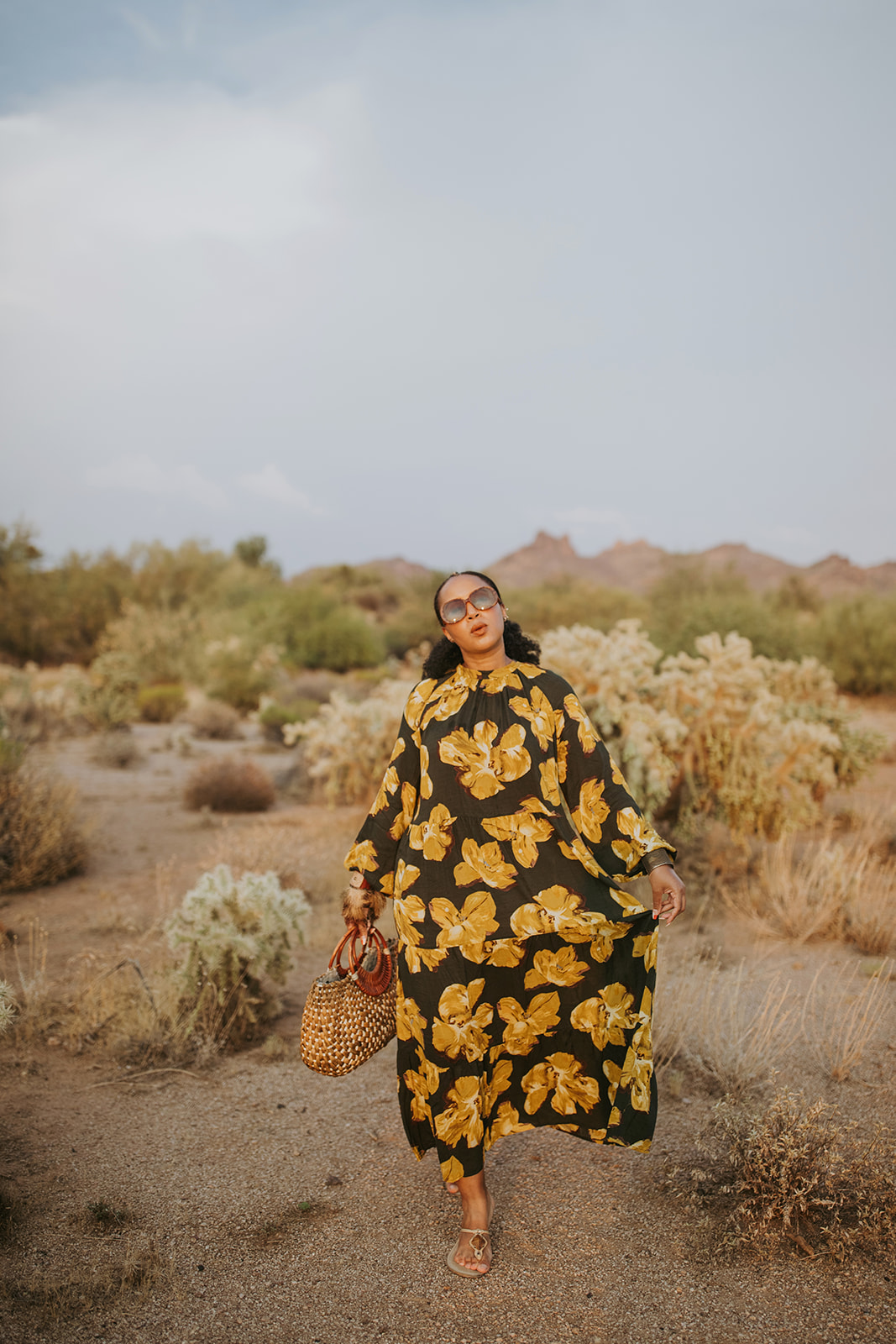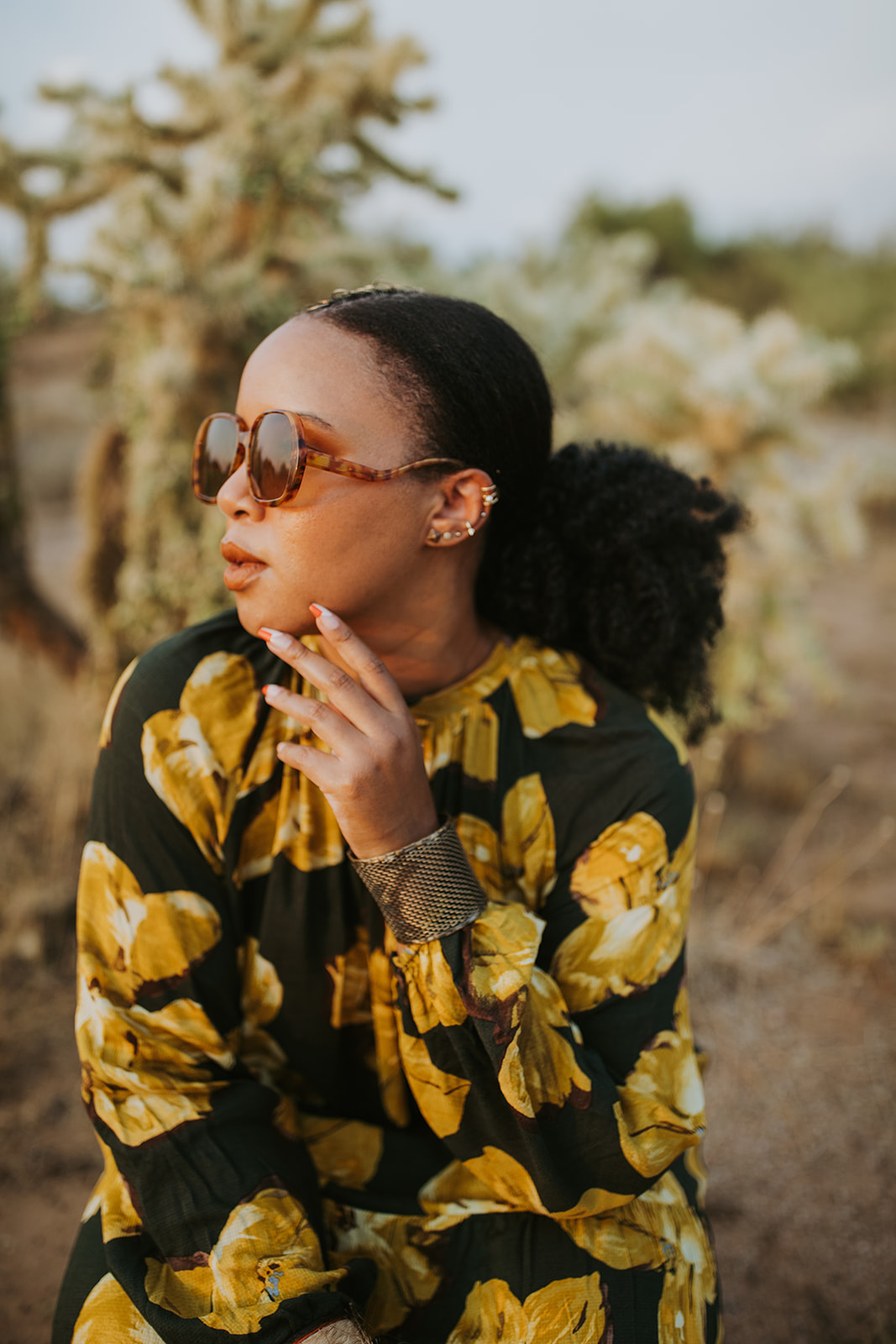 Frolicking In Florals Inspired by Ashy Malik
This guy, @AshyMalik (first off all, his name is funny AF), recently went viral on Twitter for literally frolicking in the fields. His bro, Gage Forster, expertly captured this moment of Black boy joy. He captioned the images with "I frolicked for the first time ever today bruh. Y'all ever frolic before??? Why one ever tell me about this"

I loved it with everything in me! It was all that I needed to see in this crazy world. AnyHUE, this is me frolicking in florals. I was inspired by Ashy Malik. You should try it. Go ahead and free yourself.
10 Labor Day Sales That I'm Shopping This Weekend!
Now, on to the good stuff. Labor Day Sales!

If you've been following me on IG Stories lately, you know that I'm pretty much going apeshit for home decor and furniture right now. I'm, also, trying to spruce up my closet. I'm tired of my clothes and I kind of just want to start over.
So, here are the 10 Labor Day Sales that I'll be perusing over the next couple of days.
Fashion

Home

Brooklinen – 15% off of your entire purchase. Use code LABORDAY-15 at checkout.
These are some of the only sheets that I've seen where the more you wash them the better they feel.





Macy's – Up to 60% off.
Listen, Macy's literally has something for every body and every stage in life. I just like to check in with them to see what I see. Of course, I'm hitting the home section first.
West Elm – Up to 30% off when you buy more, save more.
I need to find a couple of pieces to finish off a multi-use loft space. I'm on the hunt for the best deals!





Wayfair – Up to 70% off!
You get it. I'm on a home decor kick. I'm looking everywhere!
Urban Outfitters – Extra 30% off Sale.
I've already order like 50-11 things from Urban Outfitters and I'm looking to order some 'mo!
Jewelry

Bing Bang Jewelry – 30% off Sitewide. Use code LaborDay2020
They have the daintiest, cutest and cool earring studs, necklaces and rings ever. You can even personalize some pieces. I went crazy buying pieces from them a while back and I feel like going crazy again. It's time to re-up!
Gypsy By Knature – 30% off of the new arrivals.
I keep seeing their jewelry on Instagram and I'm looking to add a few rings and things to my collection.

Ok, I may add more sales as I see them. Let me know where you're shopping in the comments below
Get The Look
Target 'A New Day' Long Sleeve Floral Dress – Sold here
Rejina Pyo Olive Sunglasses – Sold here
Kenneth Cole Sandals – No Longer Available
Straw Handbag – No Longer Available

Photography by: Denisse Myrick