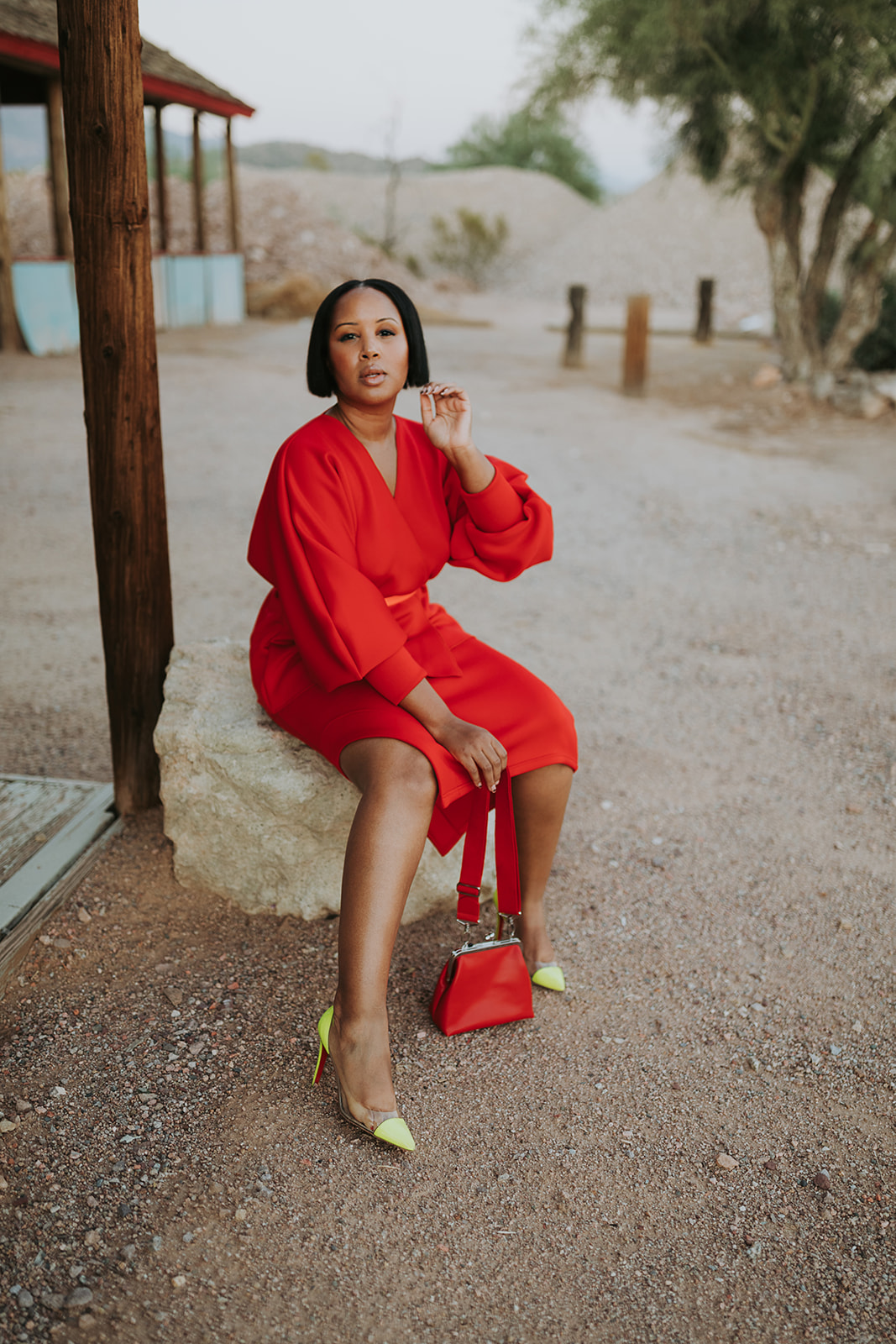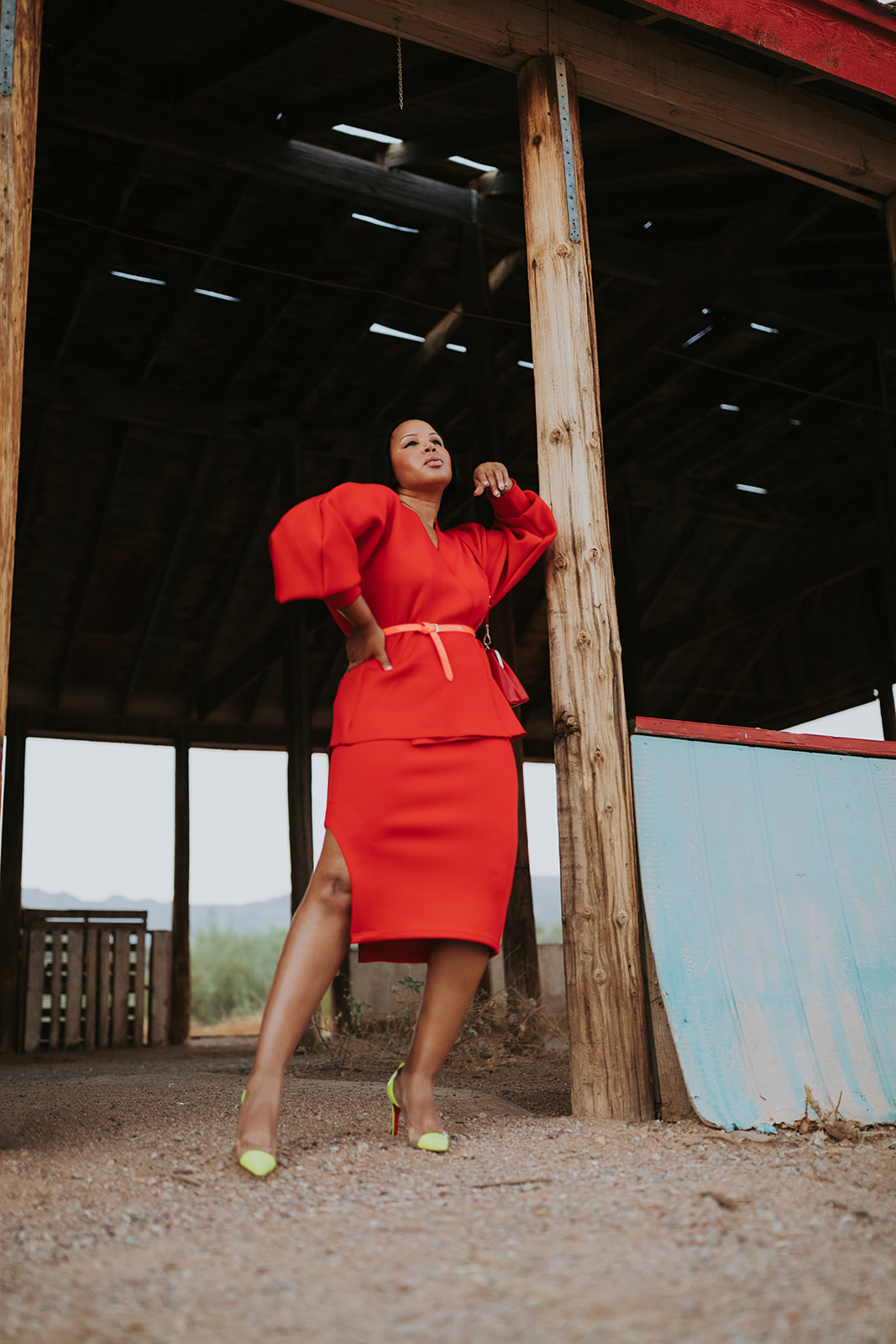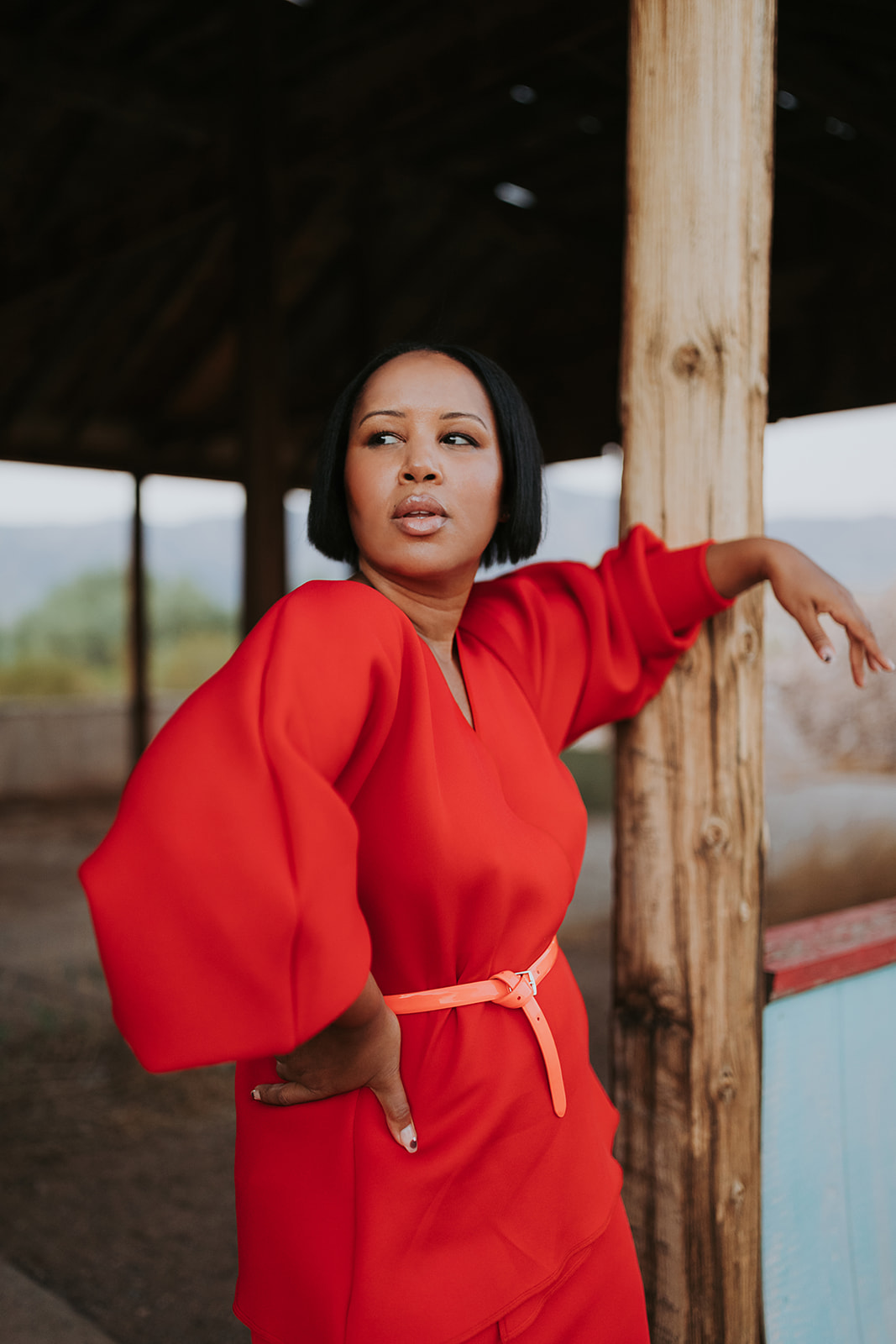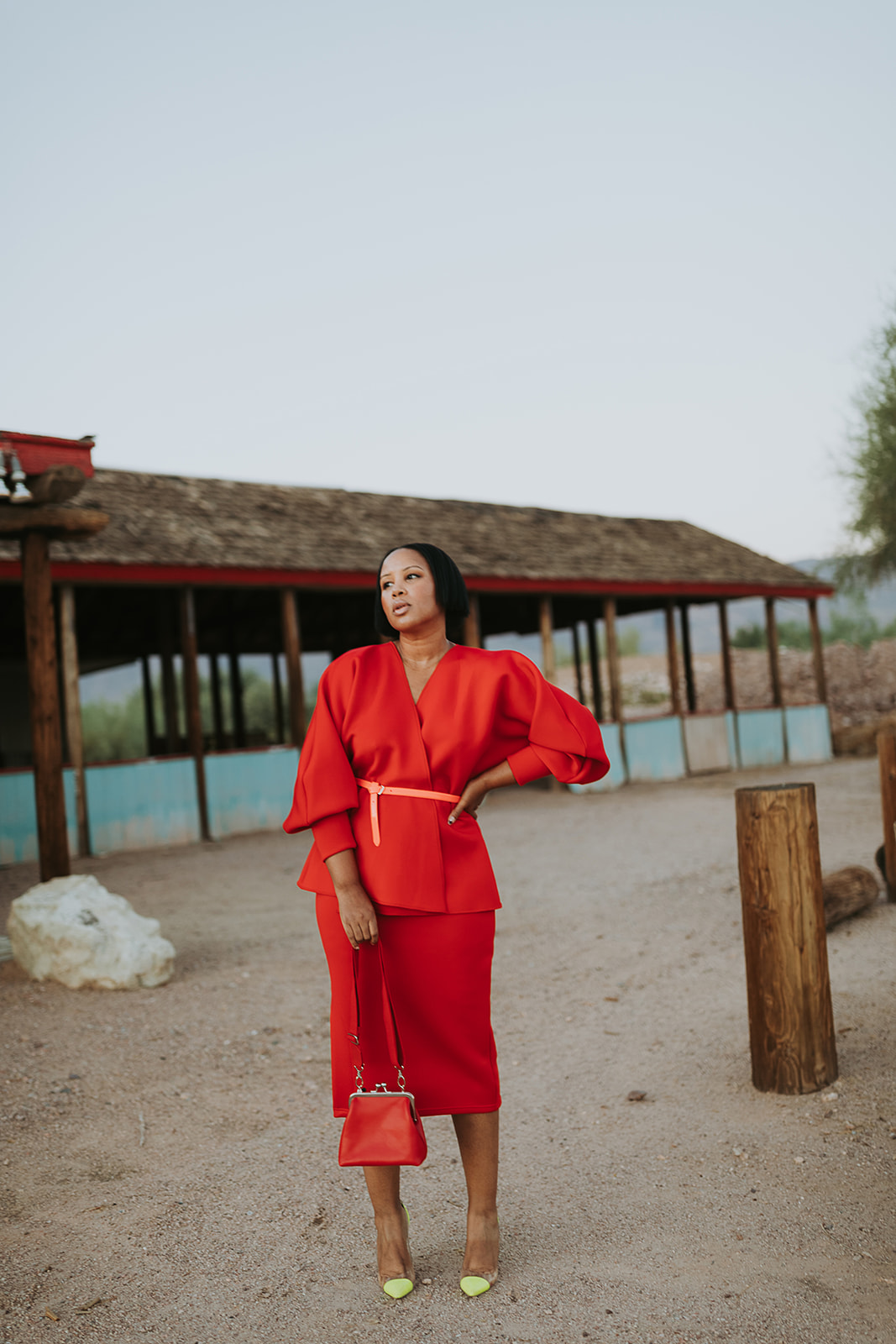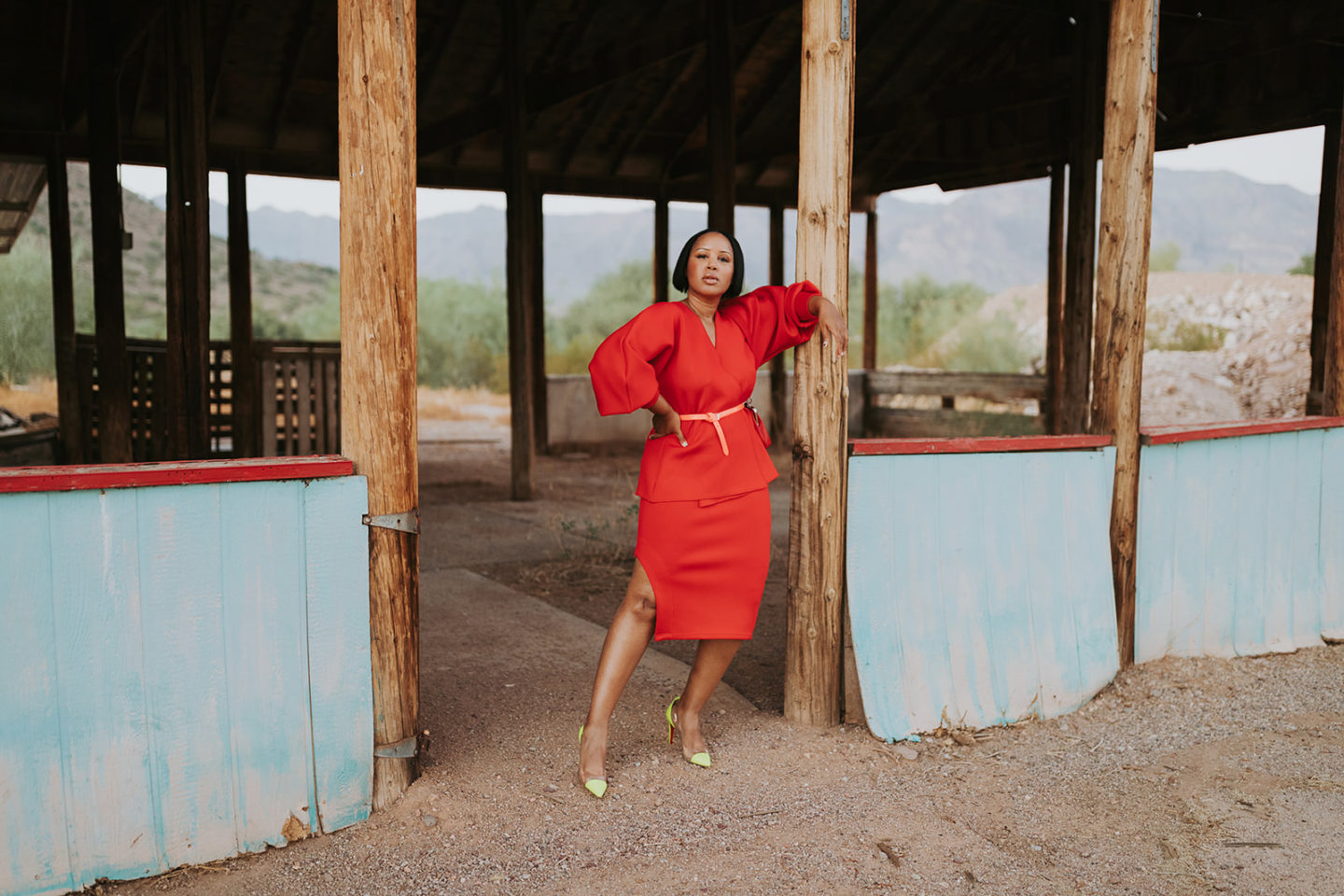 We still buying Black or nah?

This is not a trend for me. It's a lifestyle! I'm passionate about supporting and highlighting Black designers and brands. In fact, I have a running wishlist with a few luxury Black Designer items that will be making an appearance in my closet very soon!

I'm speaking those things that are not as though they were.
Get into it!
5 Black Designer Items On My Wishlist
No. 1 Autumn Adeigbo Wednesday Coat

Autumn Adeigbo really does has some unique offerings. I featured a look from her in the past here and here. Now, I have my eye set on the Chevron Wednesday Coat from her latest AW 2020 Collection. It's a true statement piece. I'm positive that I will wear the wear out of it this Winter especially on Wednesdays!

No. 2 Fe Noel Nutmeg Beige Robe

On the flip side, I plan on being somewhere warm in January. I want to be luxuriating on somebody's beach letting this Fe Noel nutmeg robe flow lazily behind me in the wind. It's a must have. I've been drooling over this for almost a year. It's time to make my dreams a reality.
No. 3 Aziza Handcrafted Rings: Isis, Nail, and Naila

Now, I've you've been following the #TWPNailedIt on Instagram, you already know that I'm here for the nail art. And you know, I'm, also, supremely into letting my rings complement the entire situation. I literally cannot wait to add these rings from Aziza Handcrafted into the mix. I've seen nothing like them in my life! That makes me tingle on the inside.

No. 4 Brother Vellies African Camp Sandal

I'm a huge fan of this Brooklyn based Black Women owned brand. I have the Springbok Sandals (worn here and here) that I have been wearing OUT. So, naturally, I'm keeping the springbok theme going with the African Camp Sandals. I need them in my life. That is it and that is all.

No. 5 Esenshel Peak Curved Brim Hat

When I get this Peak Curved Brim Hat from Esenshel, I will be poppin' my Esenshel hat cherry. I'm very excited about it. This rose color is really tickling my fancy and I don't even like pink like that. That's how I know this hat is good!
Weigh-In: What's on your Black Designer wishlist? Drop the link in the comments section.
Get The Look
Top c/o Sammy B – Similar here
Skirt c/o Sammy B – Similar here
J. Crew Neon Pink Belt -Similar here
Christian Louboutin Heels – No Longer Available
Red Elfvina Shoulder Bag c/o Marimekko – No Longer Available

Photography: Denisse Myrick