This post is brought to you in partnership with Rodan + Fields but all thoughts and opinions are my own.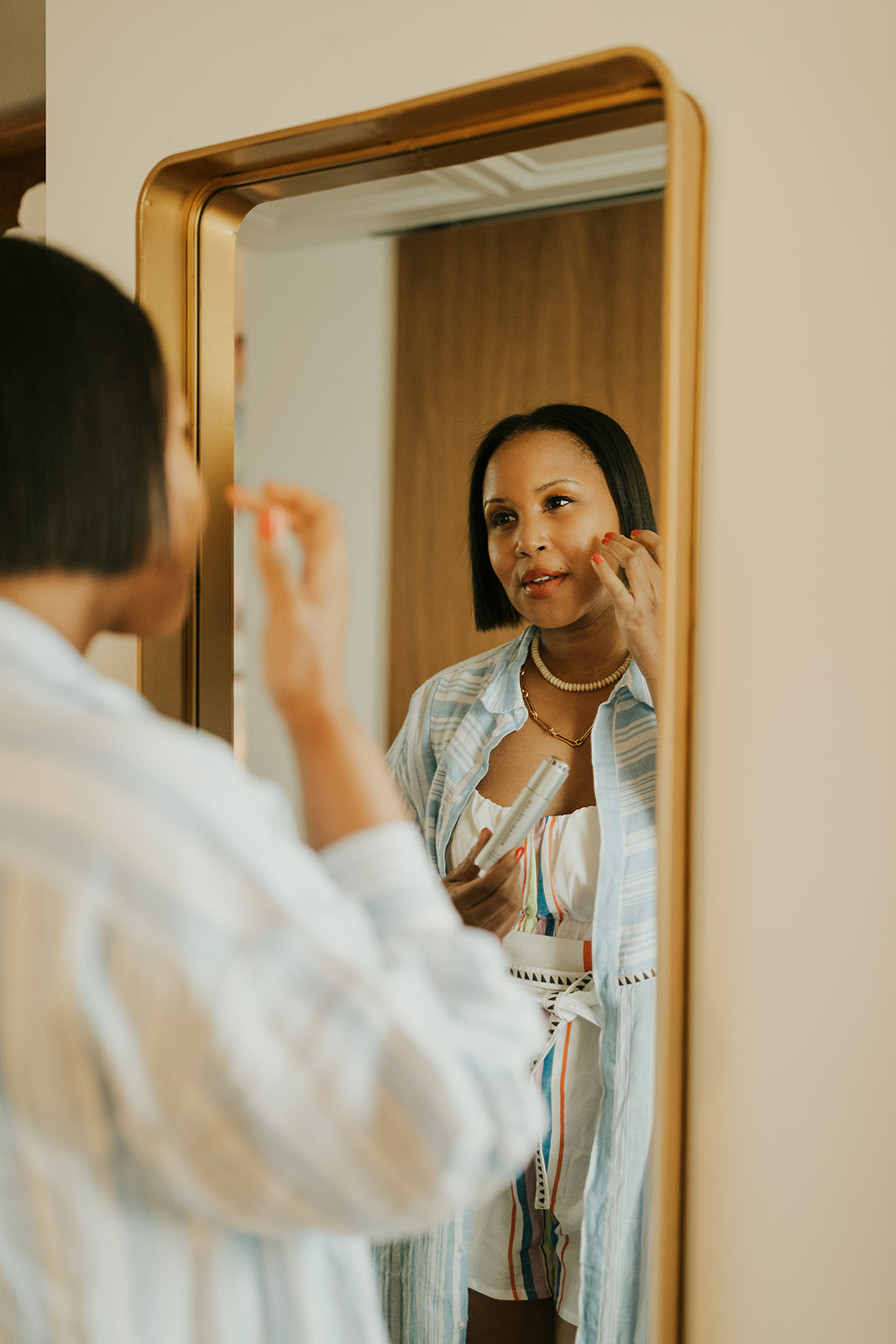 Of course, we serum over here in these parts! The real question isn't whether we serum but which one and
most importantly HOW we serum. I'll get into all of the yummy details in this post.
Why I Use Facial Serums and Why You Should, Too!
As we have previously discussed, me, she and her have to work really hard to keep this skin looking good. My
top skin concern has been skin discoloration since I hit puberty. So, these days I'm not getting as much
active acne as I used to but I definitely have to deal with the scarring. After several dermatology visits and
tons of chemical peels to address my scarring concerns, I've found that addressing the hydration and
moisture levels in my skin has produced some really amazing results.

So, knowing that I want to not only address acne scarring but, also, even skin tone, hydration and an overall
healthy glow (because health is wealth), I'm able to address my concerns through the use of different
serums. According to Into The Gloss, "Serum is a skincare product you can apply to your skin after cleansing
but before moisturizing with the intent of delivering powerful ingredients directly into the skin. Serum is
particularly suited to this task because it is made up of smaller molecules that can penetrate deeply into the
skin and deliver a very high concentration of active ingredients. This makes them a great tool for targeting
specific skincare concerns…"

And targeting those skincare concerns is exactly what we want to do!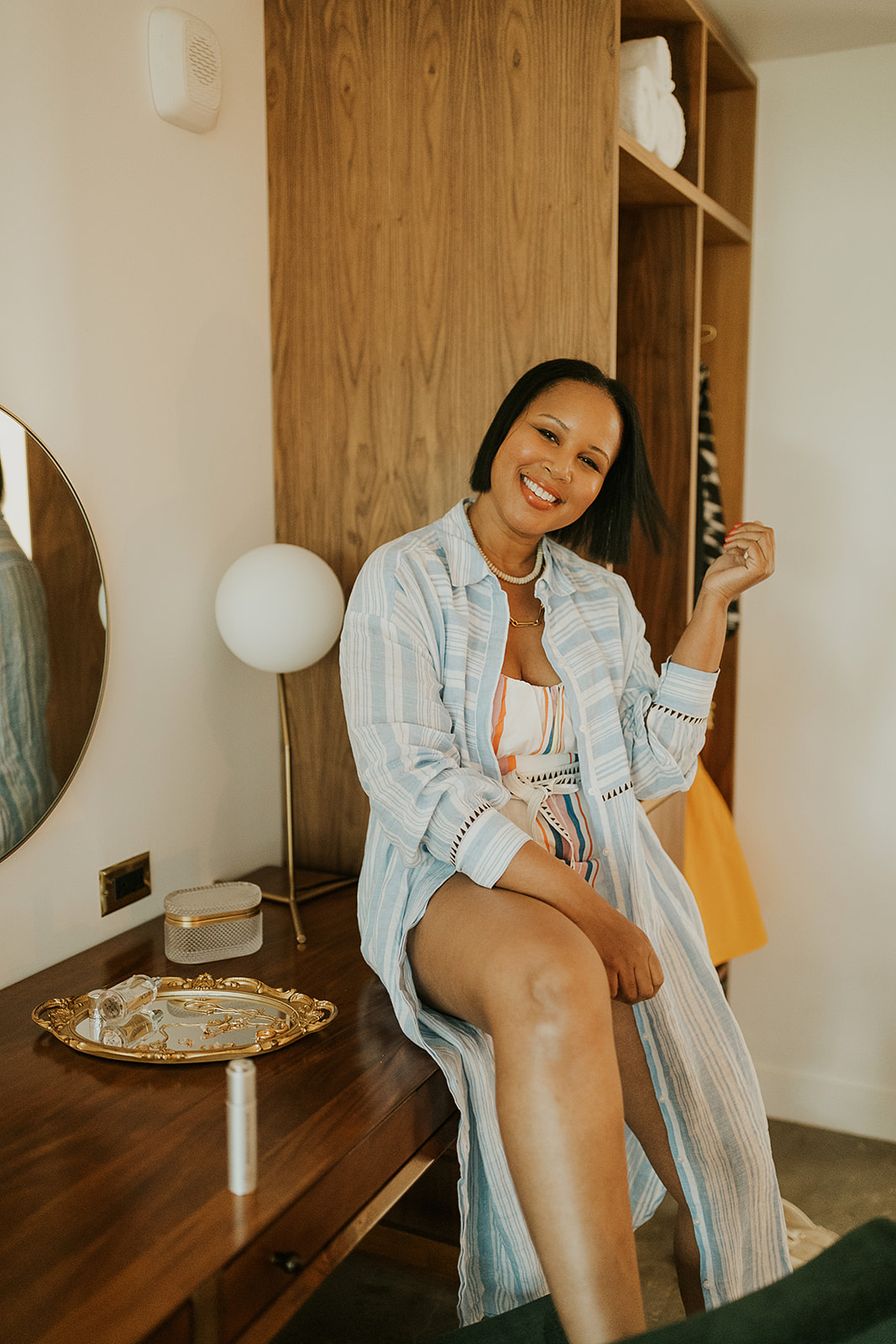 Say Yes to Rodan +Field's Active Hydration Serum!
One serum that I've been using and loving lately is the Active Hydration Serum from Rodan + Fields. Now, remember addressing the hydration of your skin will literally take care of most skin concerns. I'm not a dermatologist; I just play one on the internet. Kidding, but, that has really been my experience. It seemed like the less manipulation that I did to my skin and the more that I paid attention to the moisture levels, I was able to see some real change in the texture and clarity of my skin.

Rodan + Fields Active Hydration Serum really comes through and does what it says its going to do. According to Rodan + Fields, "this face serum delivers all-day hydration and boosts the performance of products layered on top. It raises skin's hydration level by 200% after just one use and maintains continuous hydration, transforming dry skin into younger-looking, younger-acting skin. It also balances moisture levels and preps skin to better receive products applied after." That sounds like a winner to me!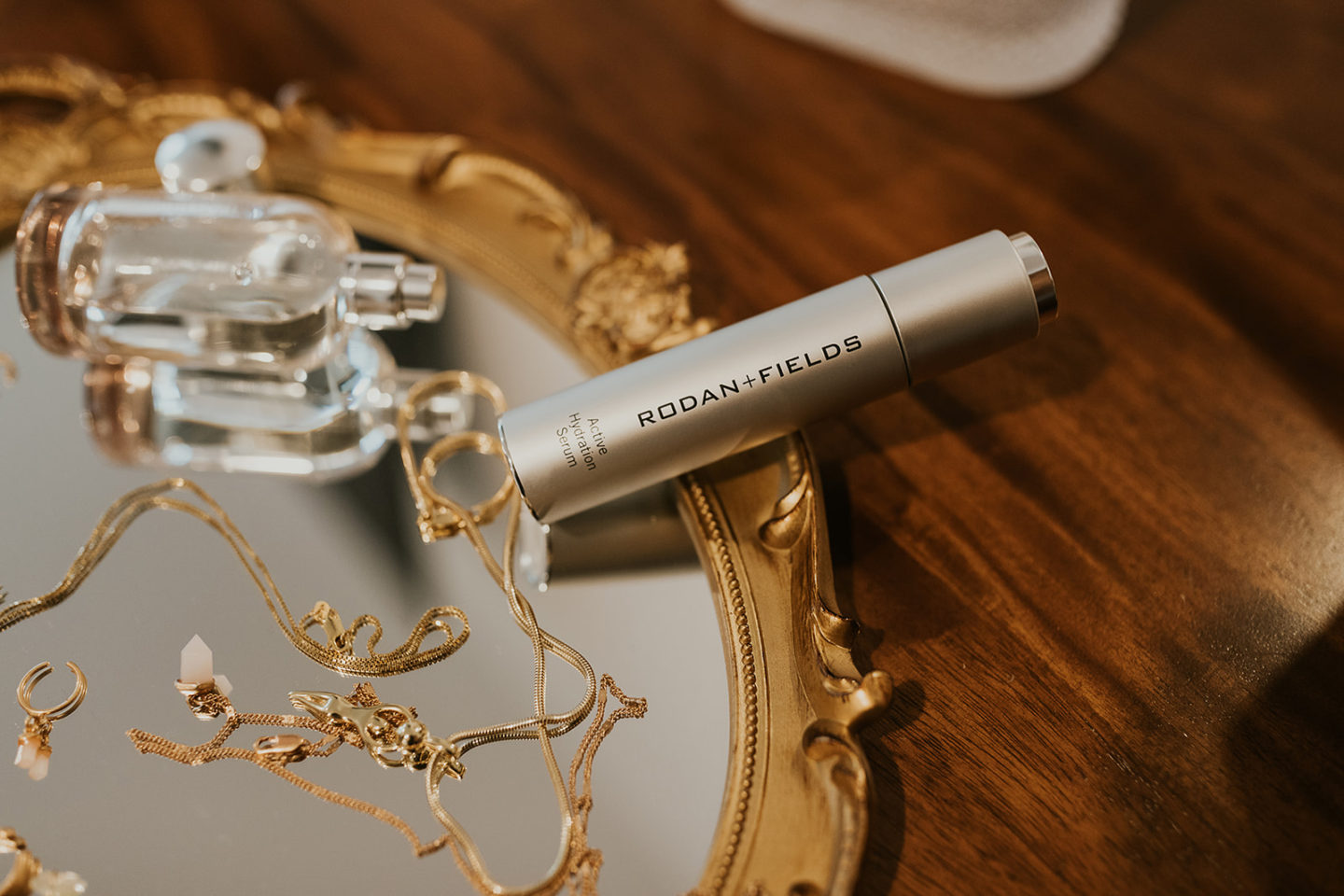 The Order Matters!
So, you can't just go throw a serum anywhere into your skincare routine. I usually use my serums after my essence step and before the moisturizer step. The Active Hydration Serum is really fun because you have the option of using it morning and night or layering it with other serums like the Rodan + Fields REDEFINE Intensive Renewing Serum that I talked about in this post here.
Rodan + Fields says to "Use the Active Hydration Serum starting with nightly use and adjusting frequency and amount of serum based on your skin's needs. We recommend nightly use if you have oily or combination skin. The serum may be used twice daily (AM + PM) if you have dry skin."

I've been applying this serum all over my face avoiding my eyes and bringing it down to my neck and décolleté. I like to make sure that I'm taking care of and addressing all of my delicate skin areas.
Here's What I Noticed
I've recently introduced the Active Hydration Serum into my morning routine. I would like to think that I have
normal to oily skin. The recommendation is to start using it at night. However, I haven't been wearing much,
if any, makeup. So, I decided to test it out during the day. I'm one of those people who likes to walk around
with glowy skin and the Active Hydration Serum definitely delivers.

With the key and proprietary ingredients 3D3P Molecular Matrix which contains 30% Glycerin and cross-
linked Hyaluronic Acid to draw moisture from the atmosphere and lock it on the surface of the skin, my skin
feels soft and plump when I'm wearing it. So, here's something to keep in mind, hydration and moisturization
address dryness in different ways. Hydration adds water to the skin, while moisturization does not actually
add water to the skin, but rather forms a barrier on top of the skin to seal in the moisture that is already there.

So, this product adds hydration and you'll want to seal it all in with your favorite moisturizer. Get it? Got it. Good.

Drop any questions that you have about the Active Hydration Serum in the comments below.
Photography: Denisse Myrick