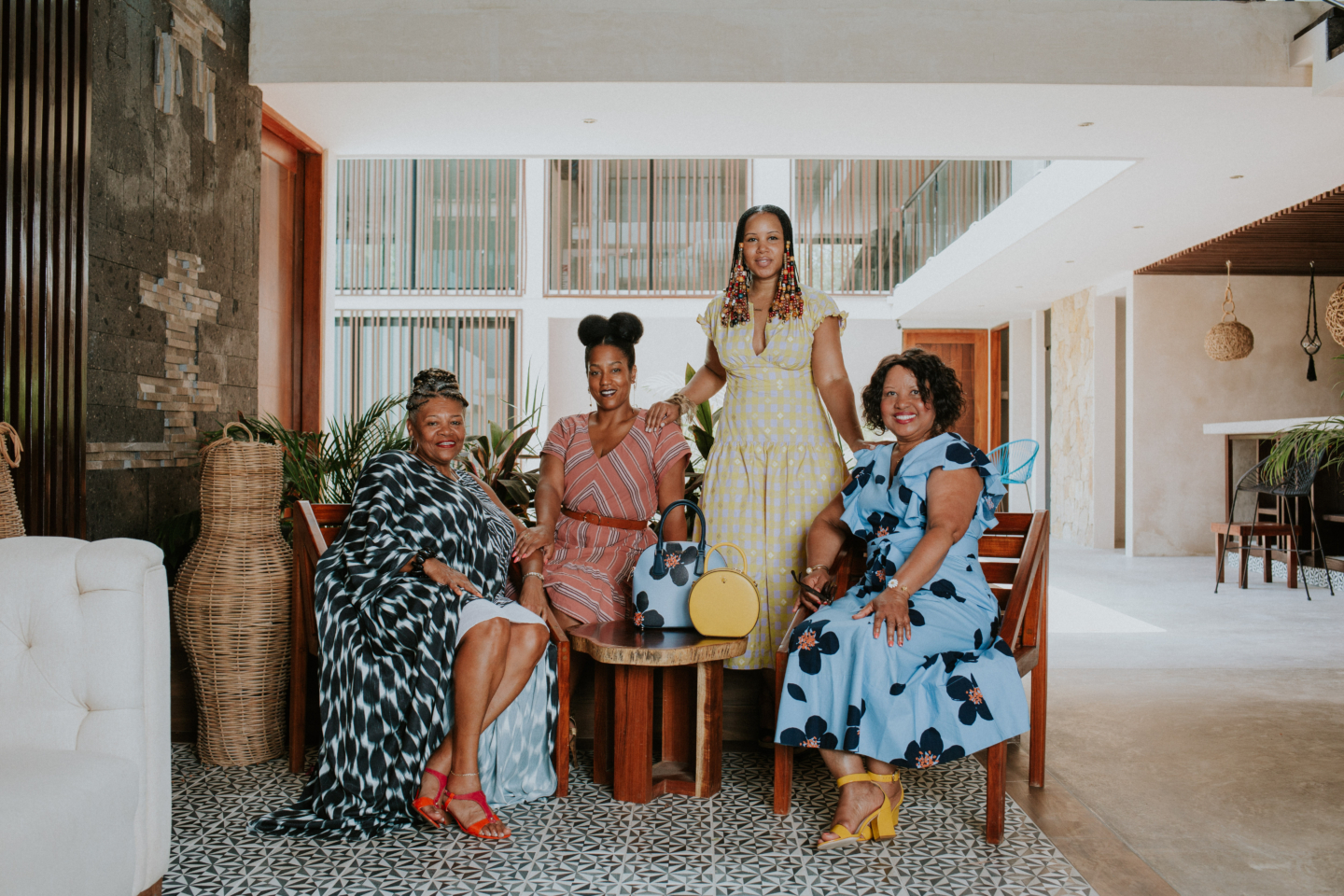 Tulum Accommodations
We stayed in an Airbnb in the Aldea Zama neighborhood which was 10 minutes driving from the beach and about 5 minutes driving from the Town Center.

Tulum is broken up into three main areas, in my opinion. There's the South Tulum Beach, Town Center and then there's the residential areas like Aldea Zama.

So, I think the main take away here is that the beach area is expensive and they speak to you in USD. It is, however, the most beautiful part about Tulum!

The Town Center is more of an authentic Mexican experience and they speak to you in Pesos. It's MUCH more affordable. They have a pretty lively walkable main road with TONS of eating options, vintage hotels and hostels. I don't think you have to stay in the Town Center but it's definitely worth a visit or two.

The residential area, like Aldea Zama, is great for larger groups of people who want to stay in the same place. You will have to venture out for everything that you want to do. This is an ideal option for a budget conscious trip if you plan it accordingly.
Transportation
Airport Transportation: Our host set us up with an airport transfer which was $125 USD one-way. There were four people in the group. So, it ended up being $31.25 per person which isn't bad.

Tulum Transportation: I would recommend locking in a driver for the start of each day. Where we were in Aldea Zama, there weren't a lot of taxi's passing by and there's no Uber or Lyft. So, once you find a driver that you like, get their number and arrange to have them meet you at the start of your day.
Best Places To Eat in Tulum
We hired a chef to come to prepare breakfast on Saturday and Sunday morning. I would HIGHLY recommend this option for breakfast if you're staying in an Airbnb. This way, you know that first meal is handled and no one has to get up and cook! We used Arturo Valenzuela Staats of On Site Personal Chef. He was awesome, on time, professional and the food was DELICIOUS! E-mail: onsit[email protected] or What's App: +52 1 984 806 4415.

Check out the itinerary below for the restaurants we tried near the beach and in the town center.
These Apps Will Be Your Best Friend!
If you're like me and opted for French in high school instead of Spanish, you know probably about five phrases in Spanish: Hola, Adiós, De Nada and Buenos Dias, and Buenos Noches.

So, Google Translate will be your very best friend during this trip. Some Mexicans in Tulum speak English but most don't. Also, everyone communicates via What's App.
Tulum Itinerary
Note: There are currently experiencing an overgrowth of seaweed. So, it made getting into the Caribbean Sea kind of unattractive. Seaweed piled up along the beach smells. You could climb over it to get into the water but why would you do it?

Ok, here's exactly what we did while we were in Tulum: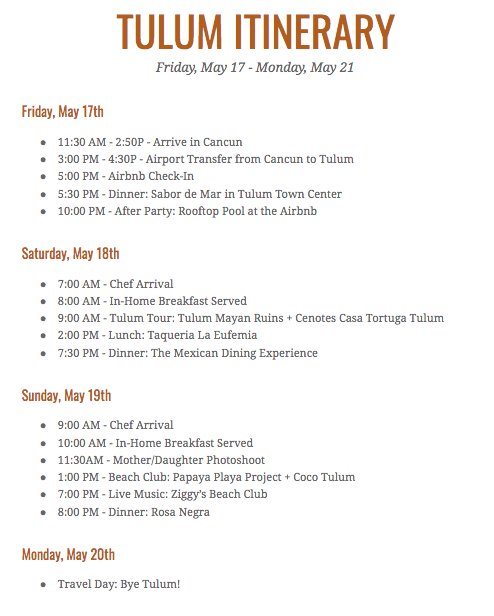 Here's What I Would Do On My Next Visit to Tulum
Because there will be a next visit…

Tours: Since I visited the Tulum Ruins and a few cenotes on this trip, I would likely visit a different cenote if I was with a new group of people. I would pass on a second visit to the Tulum Ruins unless the beach near the ruins was free of seaweed. I would go because I didn't walk down to that beach on this visit.

Beach Clubs: I would most definitely try to stay on the beach even though it's more expensive and I would hit multiple beach clubs like: Casa Malca, Playa Paraiso and IK Lab Museum which is near the Azulik Resort (most photos from IG are taken here!)

Restaurants: I would try to eat my life away at these places: Posado Margherita, Mateos and Gitano near the beach. I would head into the Town Center to check out Burrito Amor and Antojitos La Chiapaneca

Any Questions?
Drop them in the comments section below!