So, I just started re-reading "The Alchemist" by Paulo Coelho. Good thing I started by myself because I was in my room HOLLERING at the truth that the first 23 pages were speaking over my life! Seriously, if you've never read "The Alchemist" first slap yourself then get your life and get the book! 
It is life changing…
My favorite quote so far is "People are capable, at any time in their lives, of doing what they dream of".  At any moment, you can go after your dreams. You're not too old. It's not too late. You haven't missed your chance. Ya'll…
I will go to church on this here blog post! Amen? Amen.
Moving on, I've featured a little black, white and gold in this outfit. Black and white on it's on has such a strong presence. Adding gold is just icing on the cake. And yes, I do believe that you can rock a little leather (faux or real) in the summer time and still keep it cool.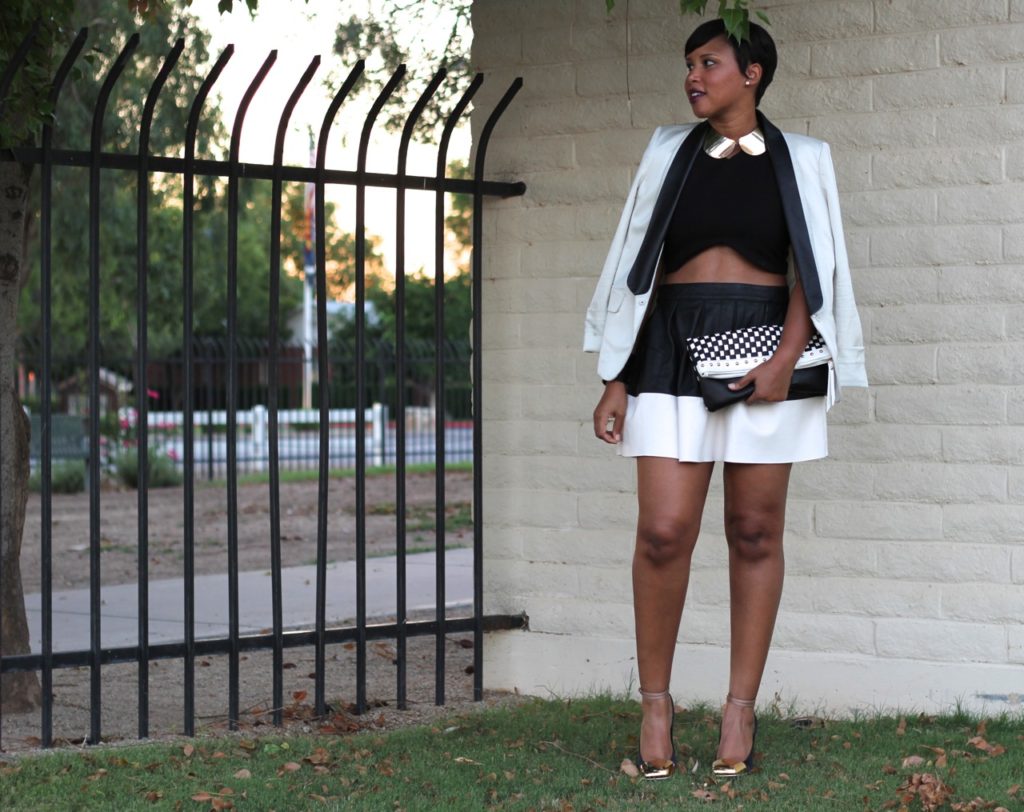 Blazer: Tibi, Crop Top: Zara, Skirt: ASOS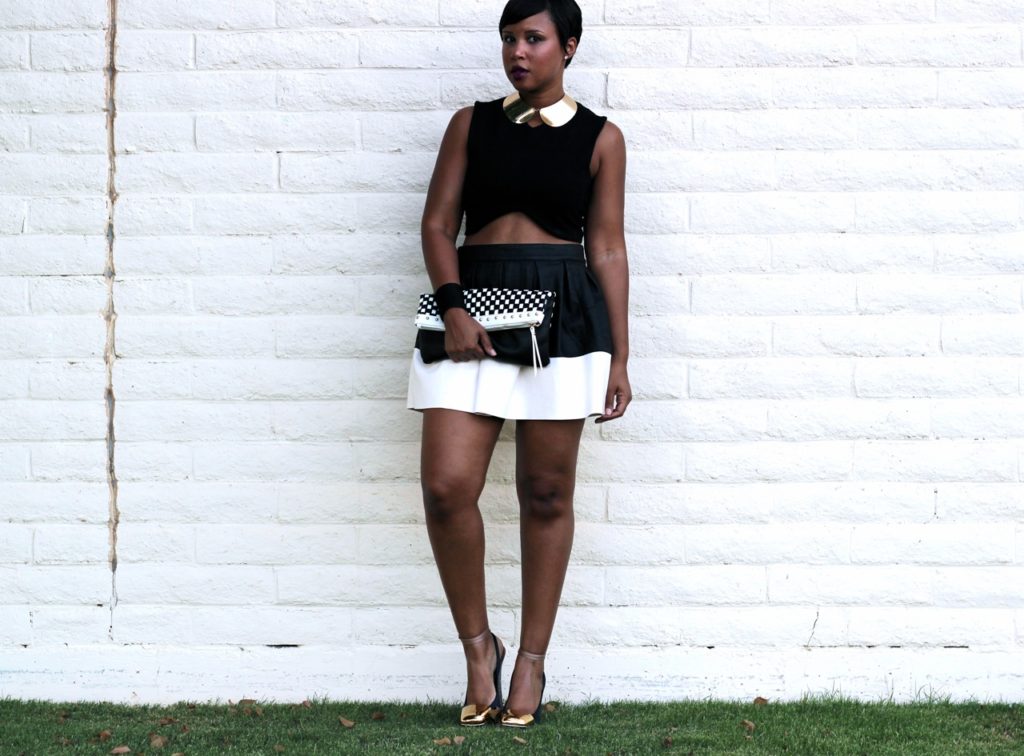 Blazer: Tibi, Crop Top: Zara, Skirt: ASOS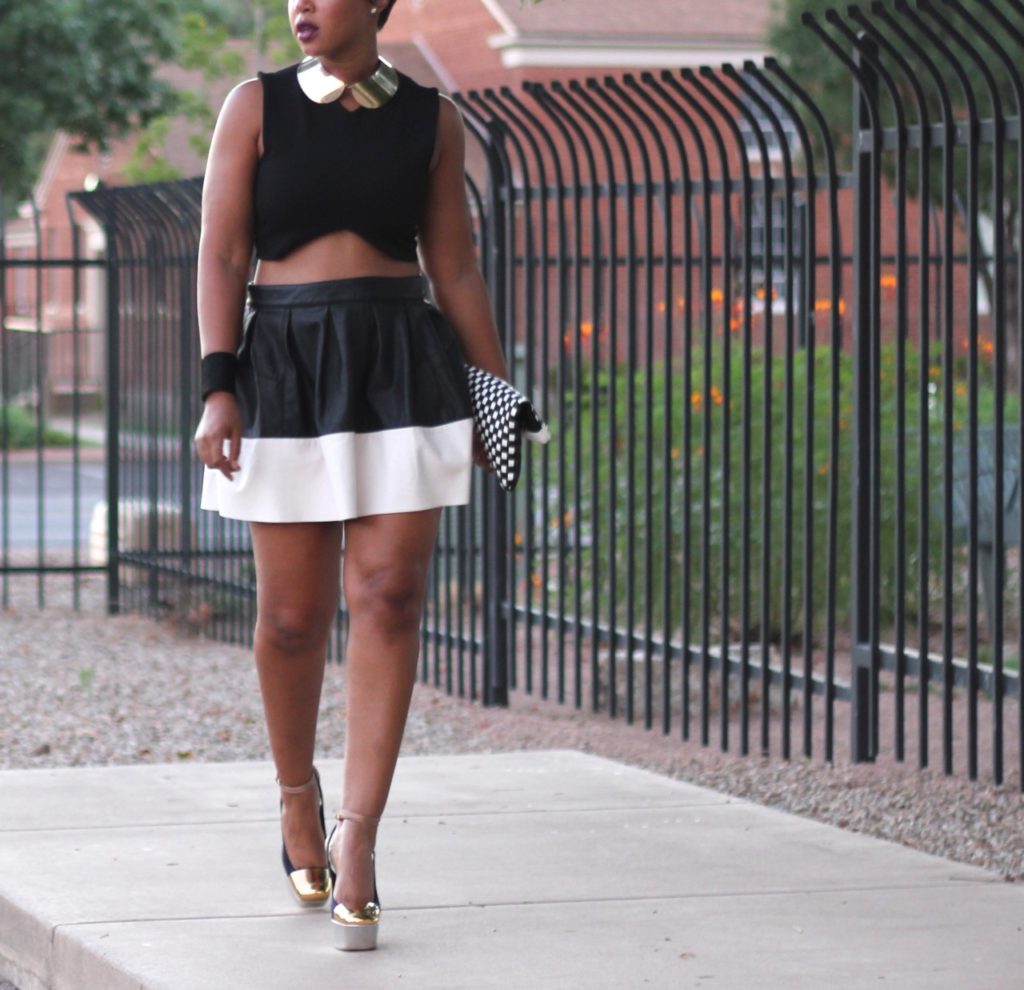 Collar Necklace: H&M, Cuff: Armani Exchange, Clutch: Nasty Gal, Shoes: YSL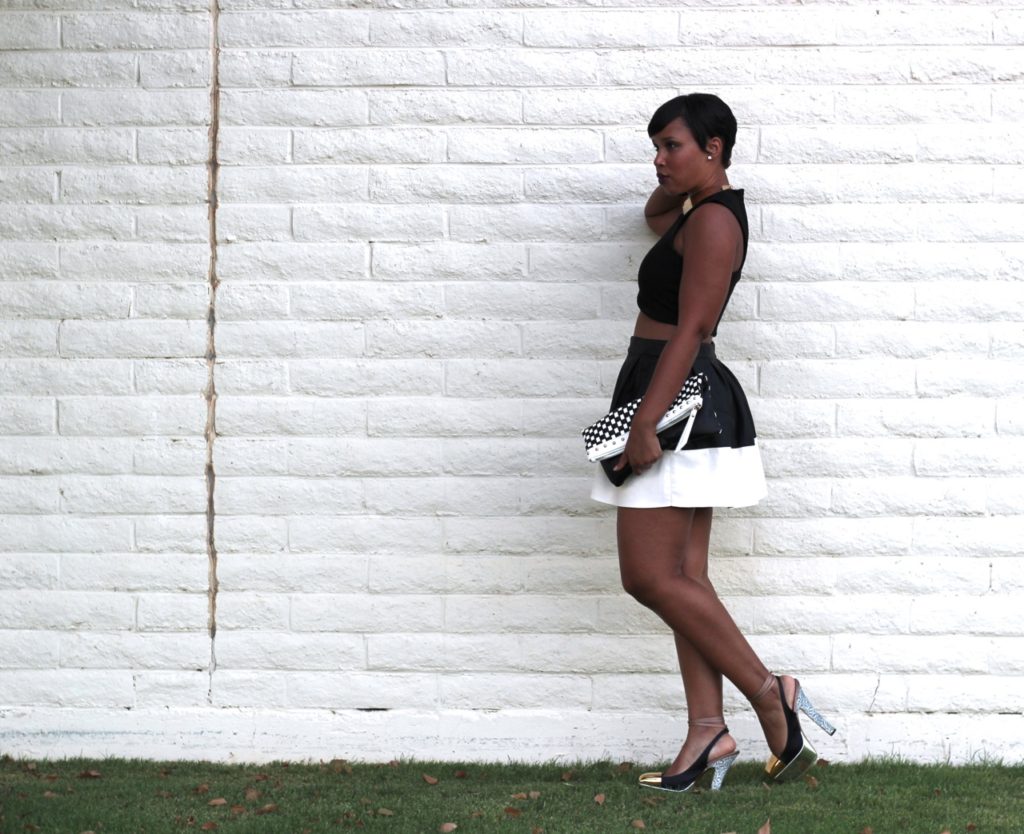 Clutch: Nasty Gal, Shoes: YSL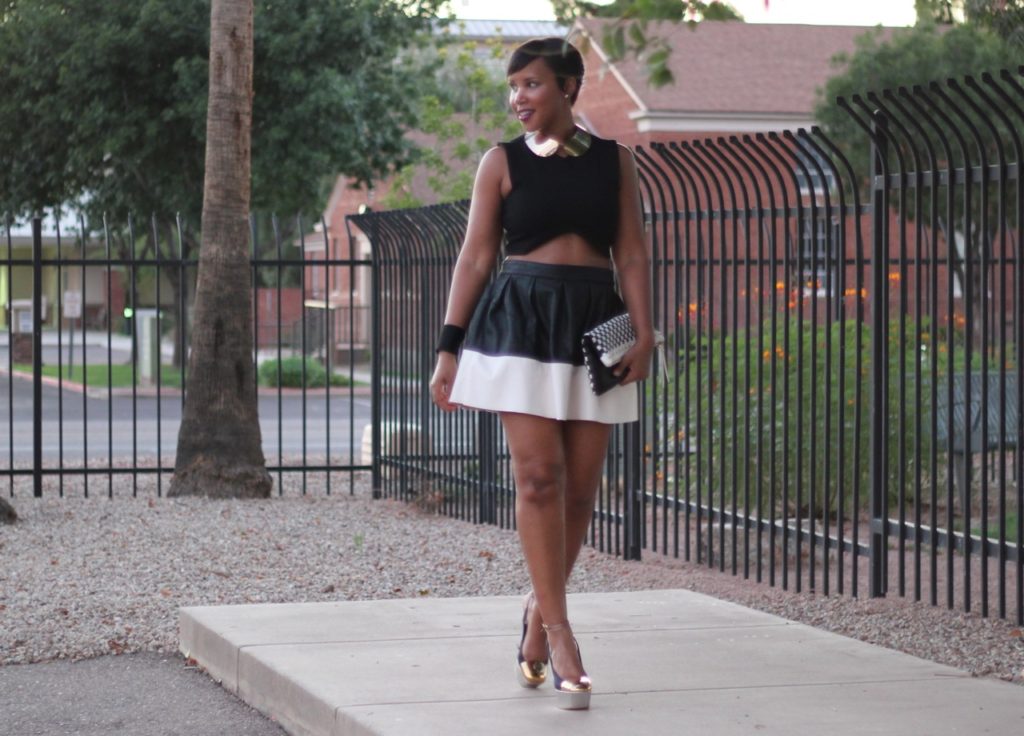 Blazer: Tibi, Crop Top: Zara, Skirt: ASOS
Collar Necklace: H&M, Cuff: Armani Exchange, Clutch: Nasty Gal, Shoes: YSL
Tibi Tuxedo Blazer – Similar here
Zara Crop Top – Similar here
ASOS Skater Skirt – Sold here
H&M Collar Necklace – Similar here
Armani Exchange Pony Hair Cuff – Similar here
Nasty Gal Clutch – Sold here