A few things:
I am in a deep love and infatuation with this 3.1 Phillip Lim for Target Mini Satchel. I REALLY wanted the yellow one but I was a few minutes too late to my local Target and watched them roll away in the carts of the earlier birds.

I'm really appreciating the color of the bag and my shoes. Taupe, I feel like, is such an under-appreciated and mistreated color.  It's just so good, so very very good.

Lately, I've been really drawn to black and white. I'm not sure what that means for my life. Maybe it means that I see things as they are and don't believe in gray areas OR maybe I just like black and white right now. Who knows?

I really wanted to add a pop of color with a cobalt blue belt but I just couldn't get it together. So, instead, I popped my lip color. Which leads me to my last point…

I'm obsessed (and my mom is too) with the Dior Mysterious Mauve lip color. It's not new and I've been wearing it for a couple of years now. I just noticed that it's one of my go to colors to wear with just about everything.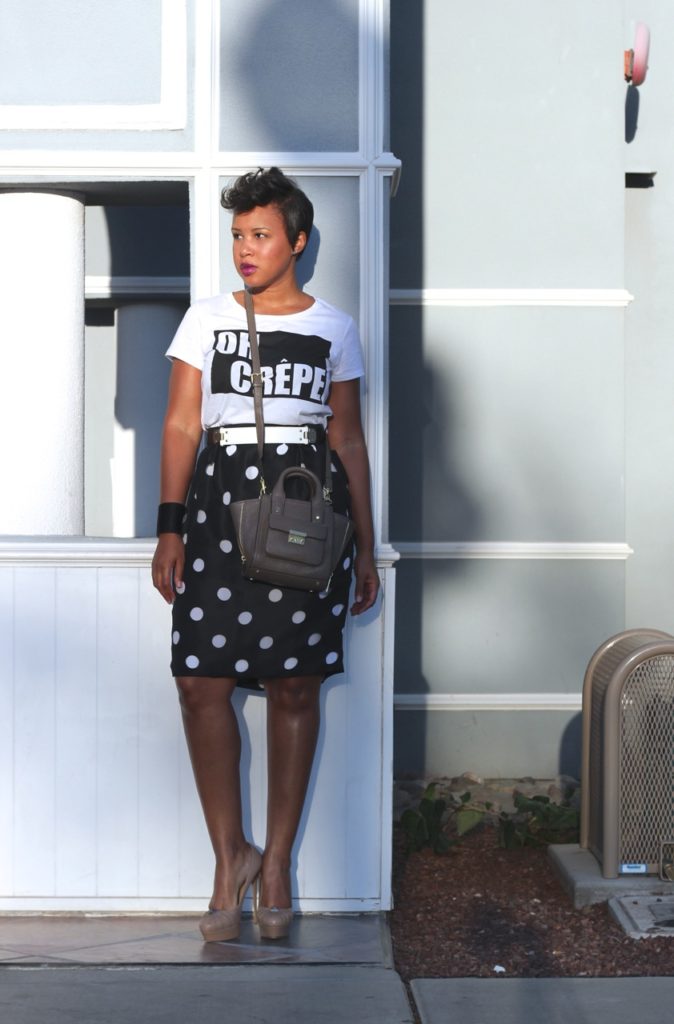 T-Shirt: H&M, Skirt: Prabal Gurung, Belt: BCBG, Cuff: Armani Exchange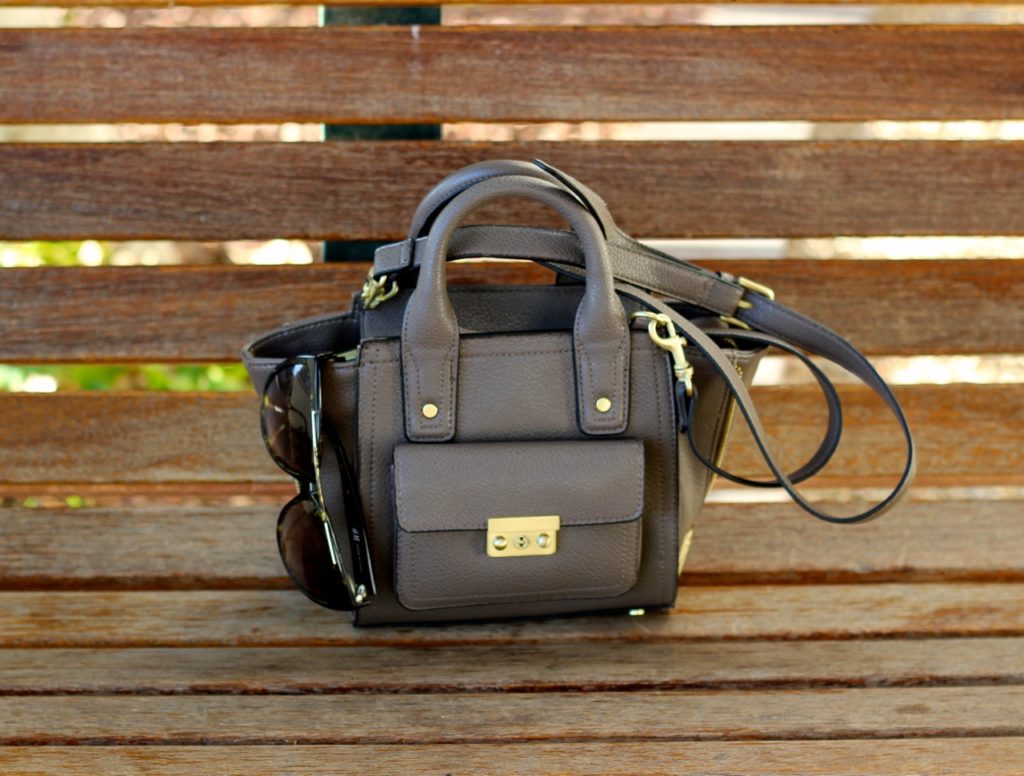 Bag: 3.1 Phillip Lim for Target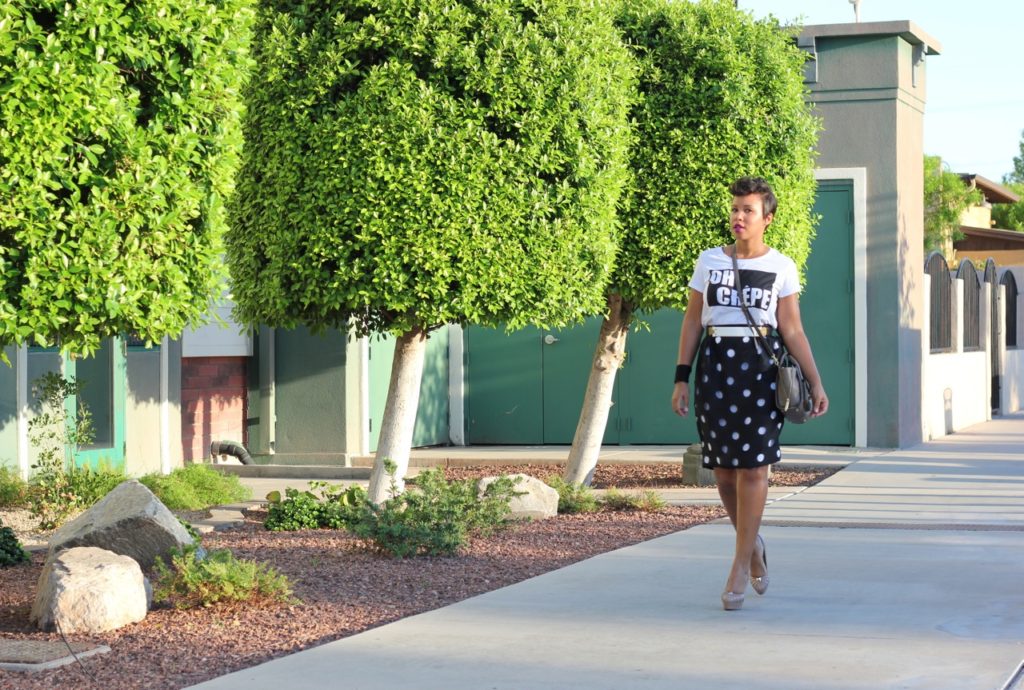 T-Shirt: H&M, Skirt: Prabal Gurung, Belt: BCBG, Cuff: Armani Exchange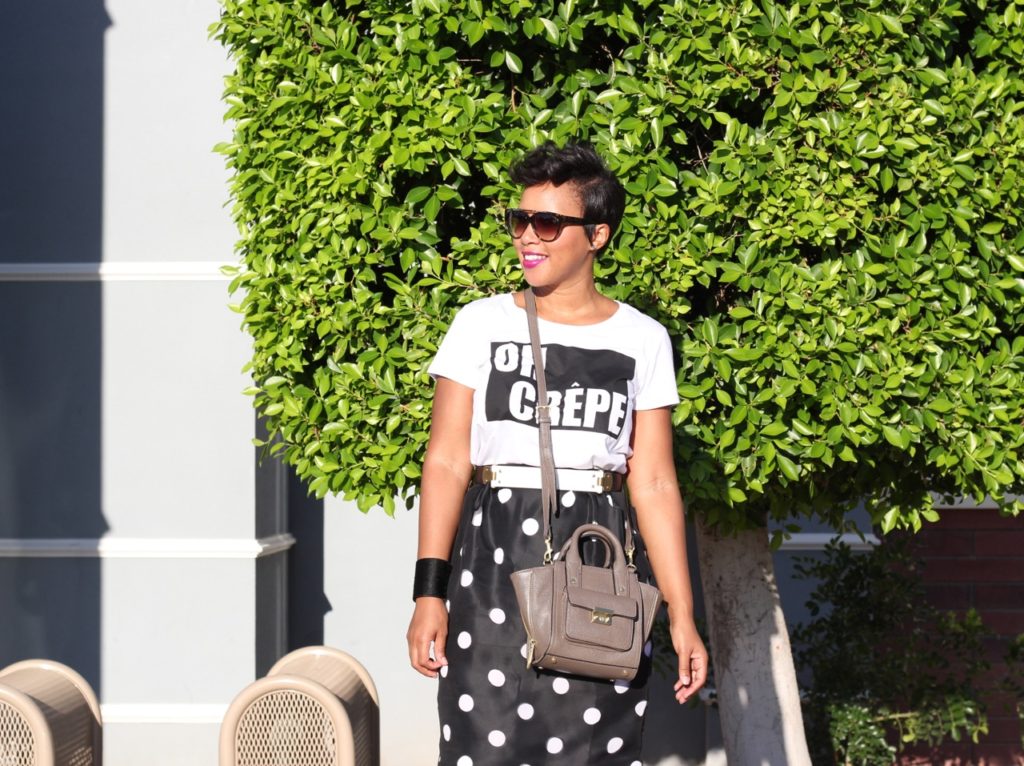 T-Shirt: H&M, Skirt: Prabal Gurung, Belt: BCBG, Cuff: Armani Exchange, Sunglasses: Marni for H&M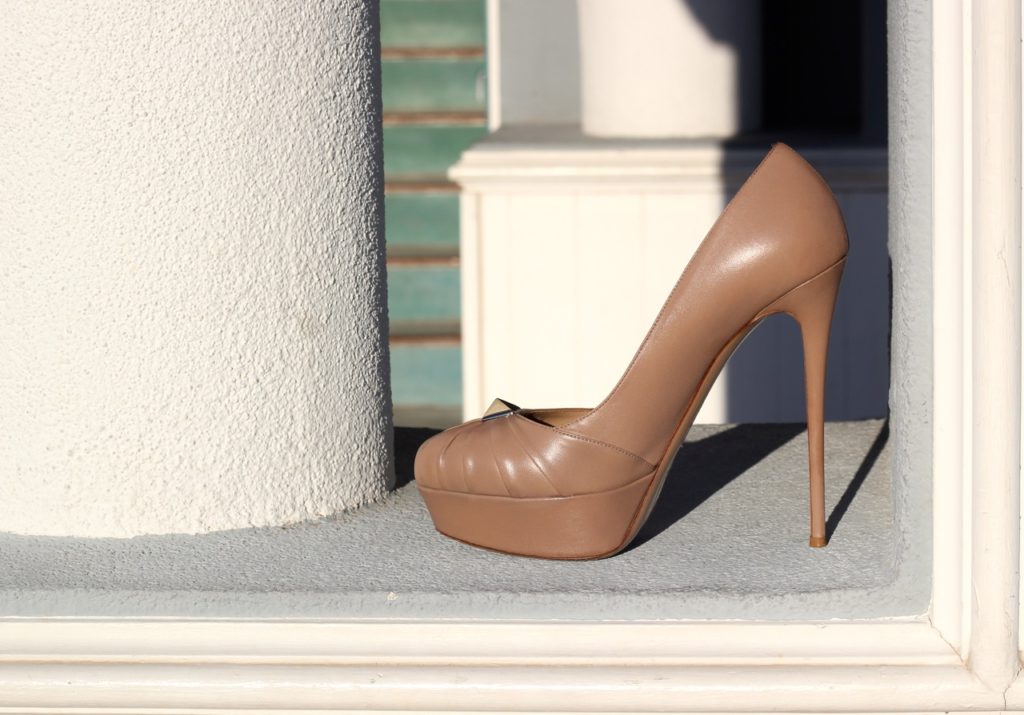 Shoes: Valentino
H&M T-shirt – Available in Stores
Parabal Gurung Skirt – Similar here
Armani Exchange Pony Hair Cuff – Similar here
3.1 Phillip Lim for Target Mini Satchel – Sold here
BCBG Belt – Available in Stores
Valentino RockStud Platform Pumps – Sold on eBay here