We live in the age of Insta-everything which means we 
literally 
need to be ready at the flash of a camera.
Some pieces actually look better in photos than in real life and vice versa. So, it's not a bad idea, especially if you're going somewhere with lots of photo ops (which is almost anywhere), to take a few pics before you head out just to see what the camera sees.
Take this look, for example. It looks good, right (and that's mostly due to the photographer)? Like, it's cool in the pics. It comes together nicely. But see it in person, I promise, it's a different situation. It's so much more luxe in real life. The quality of the fabrics is bananas. It's sheer, lace, silk, wool, and leather heaven.
So, my charge to you today, is take that camera phone out of your bag and snap some pics in the fitting room. 
Stay ready so that you don't have to get ready!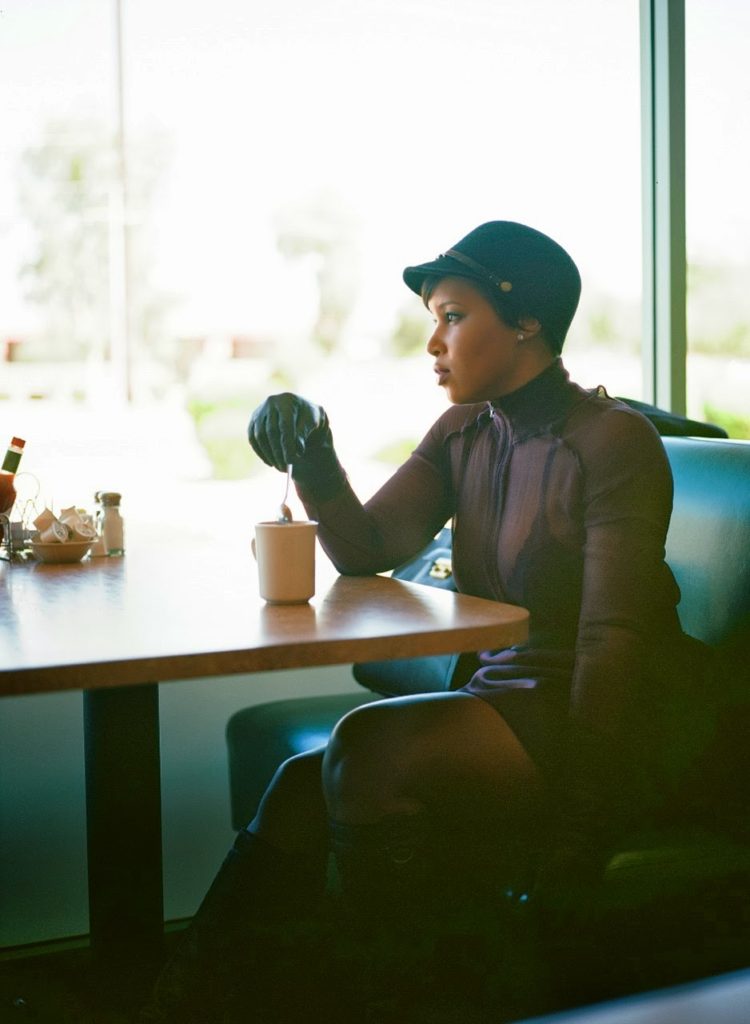 Top: Brunello Cucinelli, Bralette: H&M, Skirt: D&G


Photography: Elton Anderson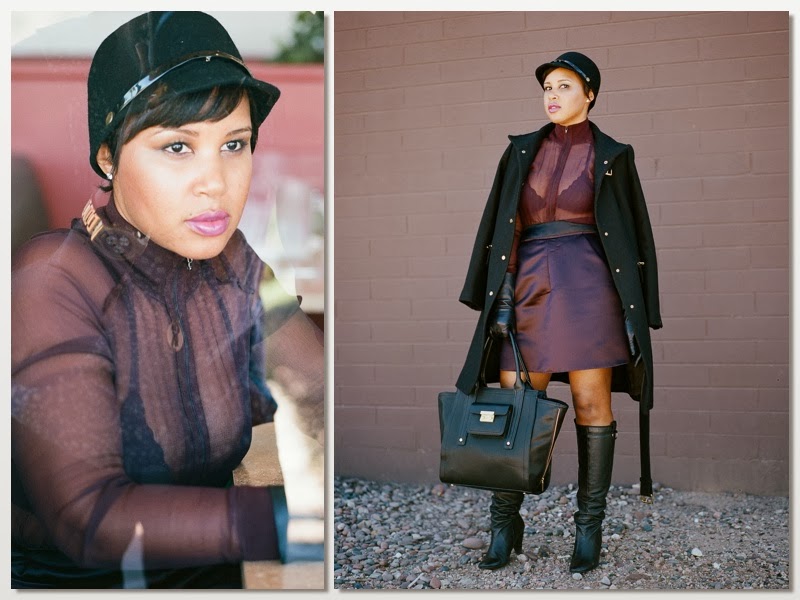 Hat: Zara, Bag: 3.1 Phillip Lim for Target, Boots: Aldo, Gloves: Consignment


Photography: Elton Anderson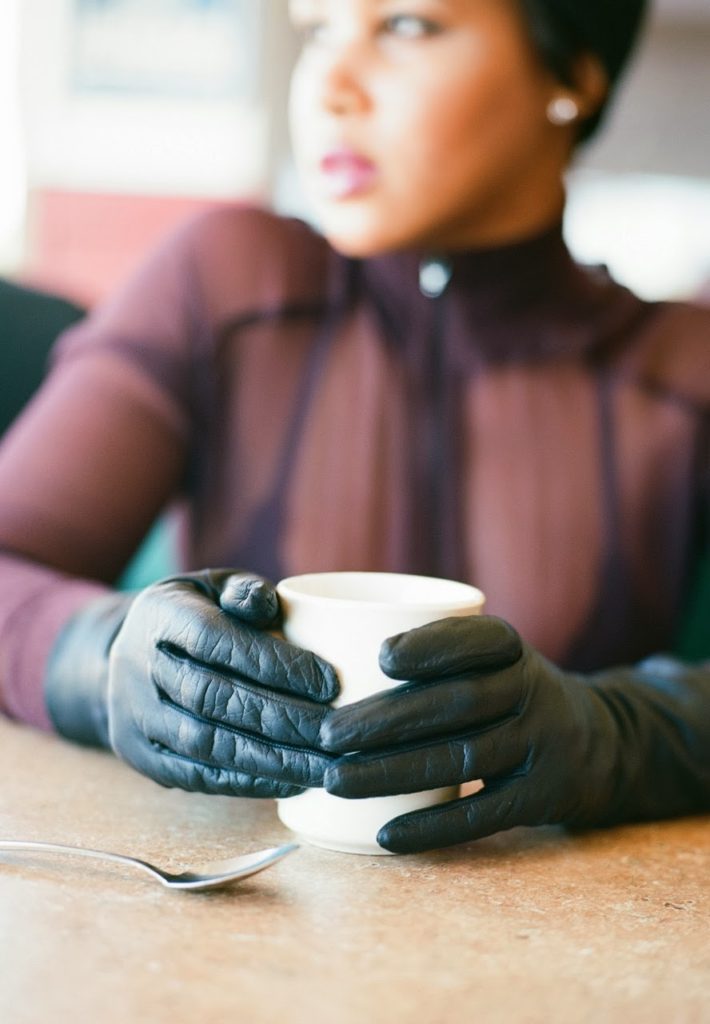 Gloves: Consignment Store
Photography: Elton Anderson
Brunello Cucinelli Top – Similar here
3.1 Phillip Lim for Target Large Satchel – Available on eBay here
Aldo Boots – Similar here