I was at the flagship H&M store in London on Oxford Street when I first saw her. She was hanging out with the others just sitting there maxing and relaxing all cool. When I first laid eyes on her, I was a little bit apprehensive. See the way that my luggage was set up, I didn't know if there would be additional space. So, I left her there with the agreement with myself, that if I wanted her I would return.
I wanted her. So, I returned.
Get in my luggage you, sexy patent leather midi skirt, you.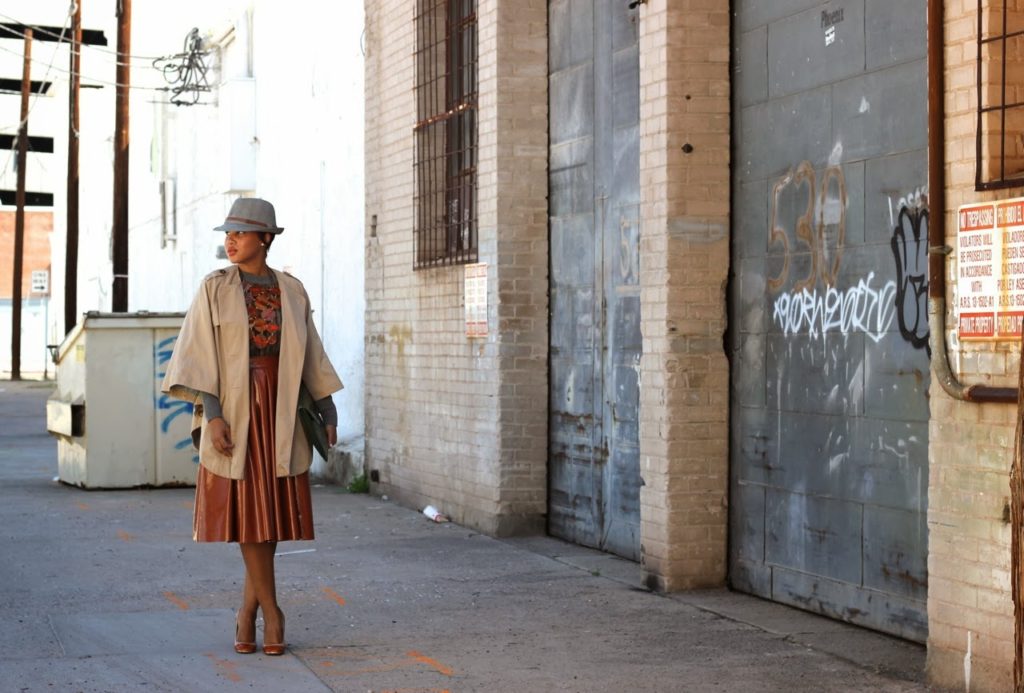 Hat: H&M, Trench Cape: H&M, Sweater: COS, Skirt: H&M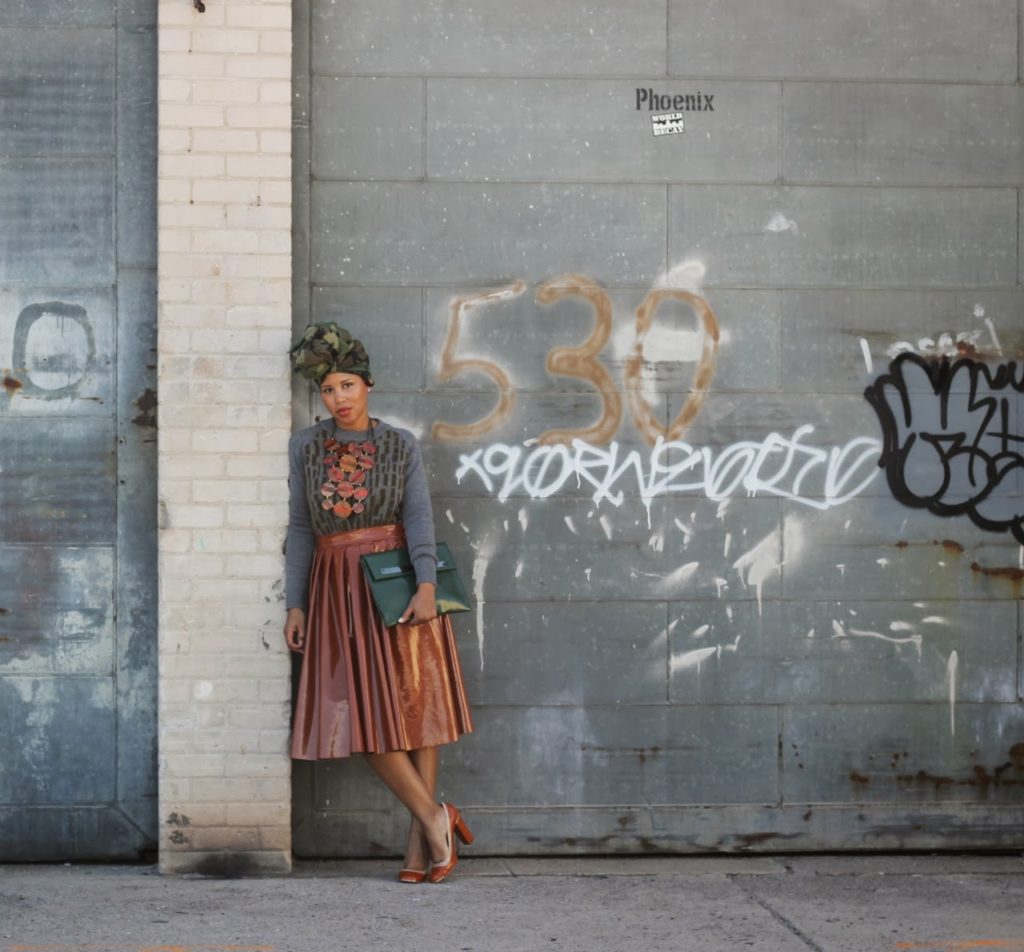 Turban: The MCB Shop, Sweater: COS, Skirt: H&M, Necklace: ASOS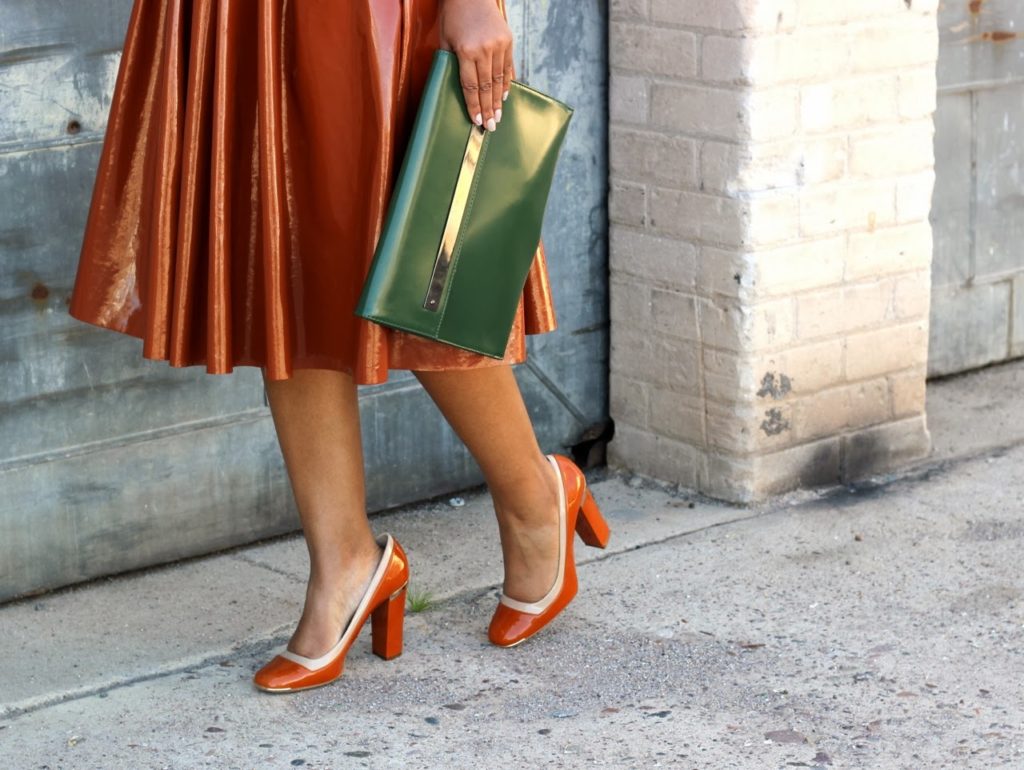 Skirt: H&M, Clutch: Zara, Shoes: Stella McCartney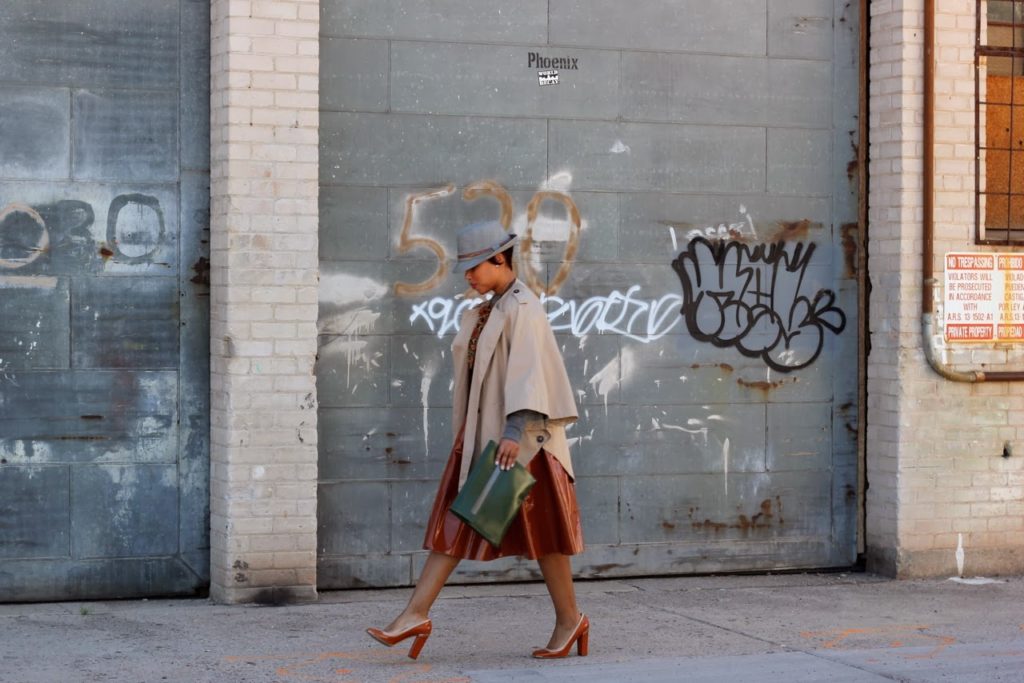 Hat: H&M, Trench Cape: H&M, Sweater: COS, Skirt: H&M
Get the Look:
COS Sweater – No Longer Available
The MCB Shop Turban – Sold here
Zara Clutch – No Longer Available
Stella McCartney Shoes – Similar here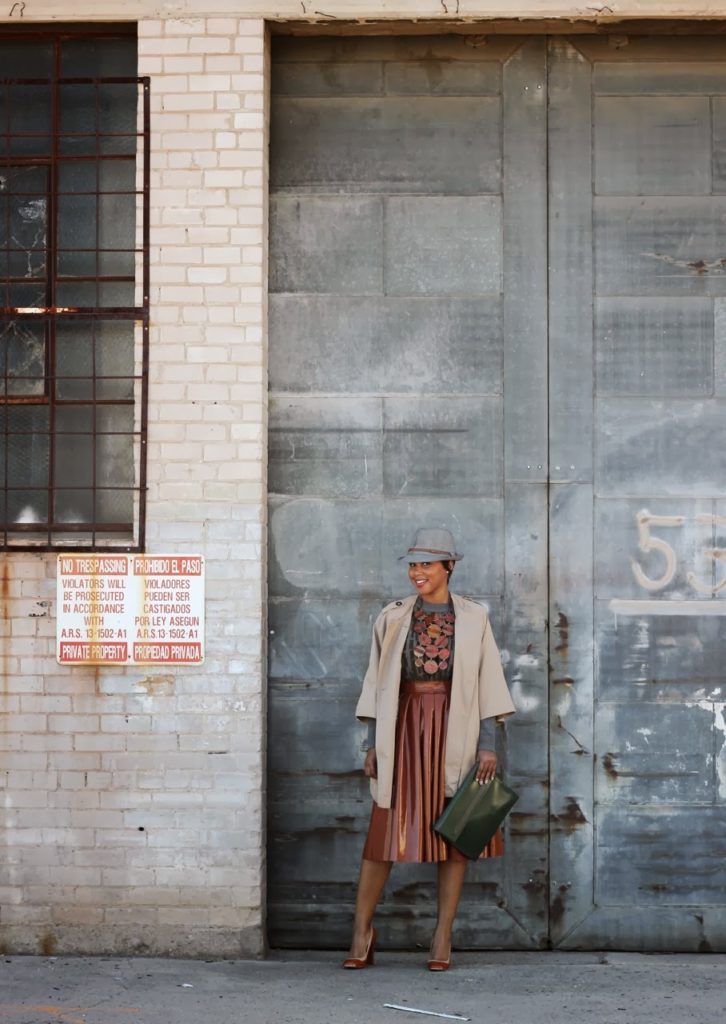 Hat: H&M, Trench Cape: H&M, Sweater: COS, Skirt: H&M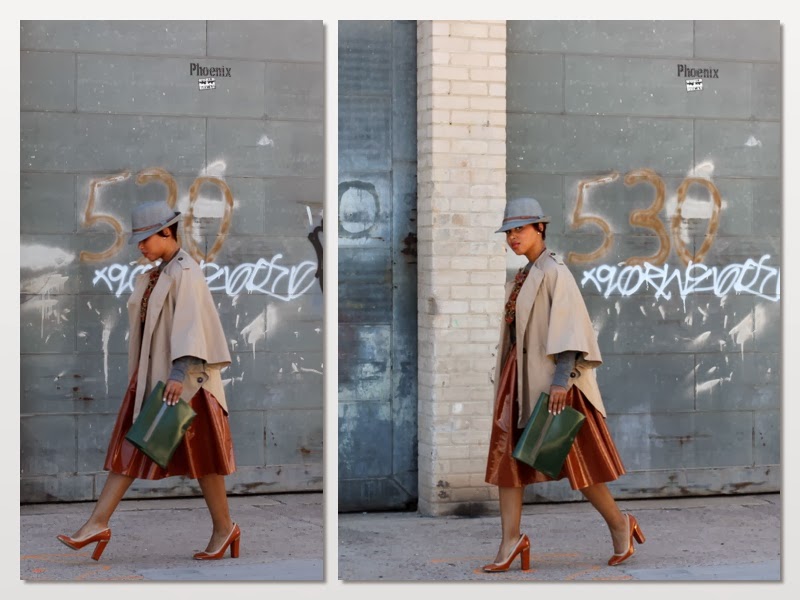 Hat: H&M, Trench Cape: H&M, Sweater: COS, Skirt: H&M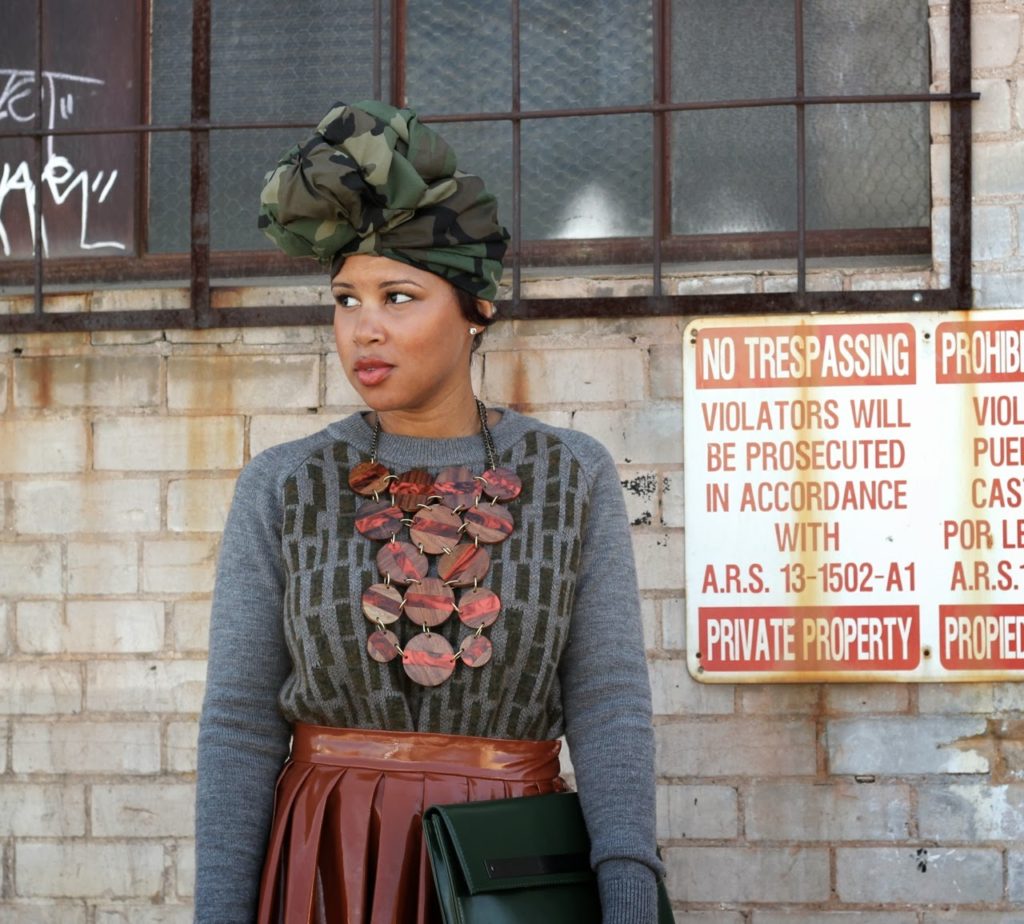 Turban: The MCB Shop, Sweater: COS, Skirt: H&M, Necklace: ASOS
Turban: The MCB Shop, Sweater: COS, Skirt: H&M, Necklace: ASOS