I have literally had the shoes in this look for almost two years without wearing them. I was all set to return them and then I gave them one last look. See, it's not unusual for me to see things at the moment of purchase that seem completely 
amazing yet when they arrive in the safety of my closet, they may or may not make it out to see the light of day. 
So, I squinted my eyes and tilted my head and saw them in a different light. When paired with these printed Whit shorts, nothing about me could return these beauties. So, they have finally been worn and saved from the tragedy of return.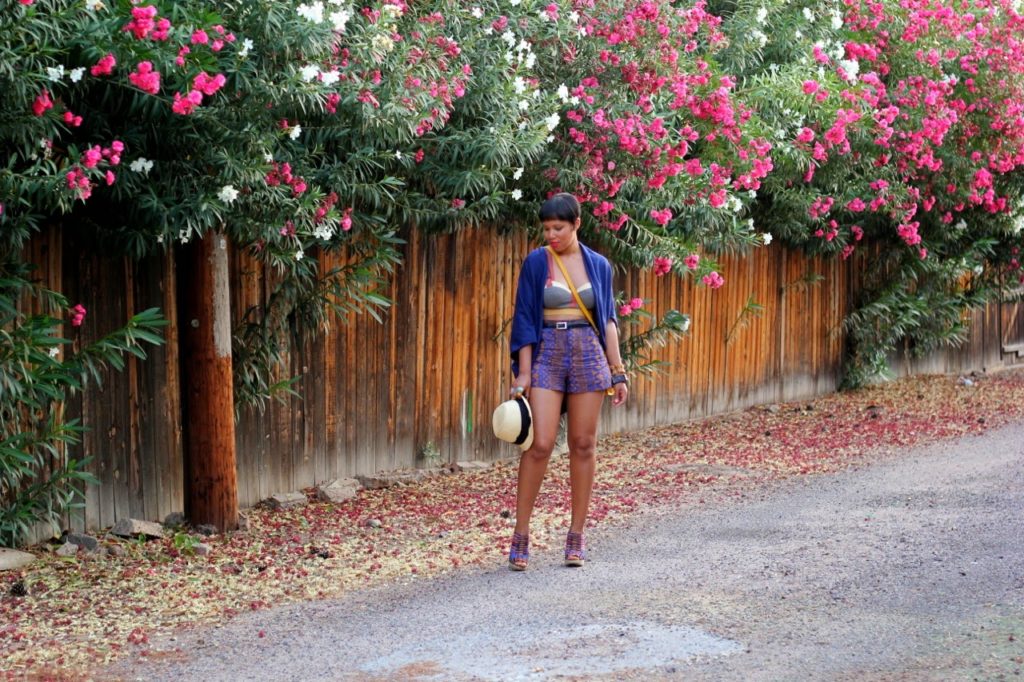 Cardigan: Zara, Bra Top: ASOS, Shorts: Whit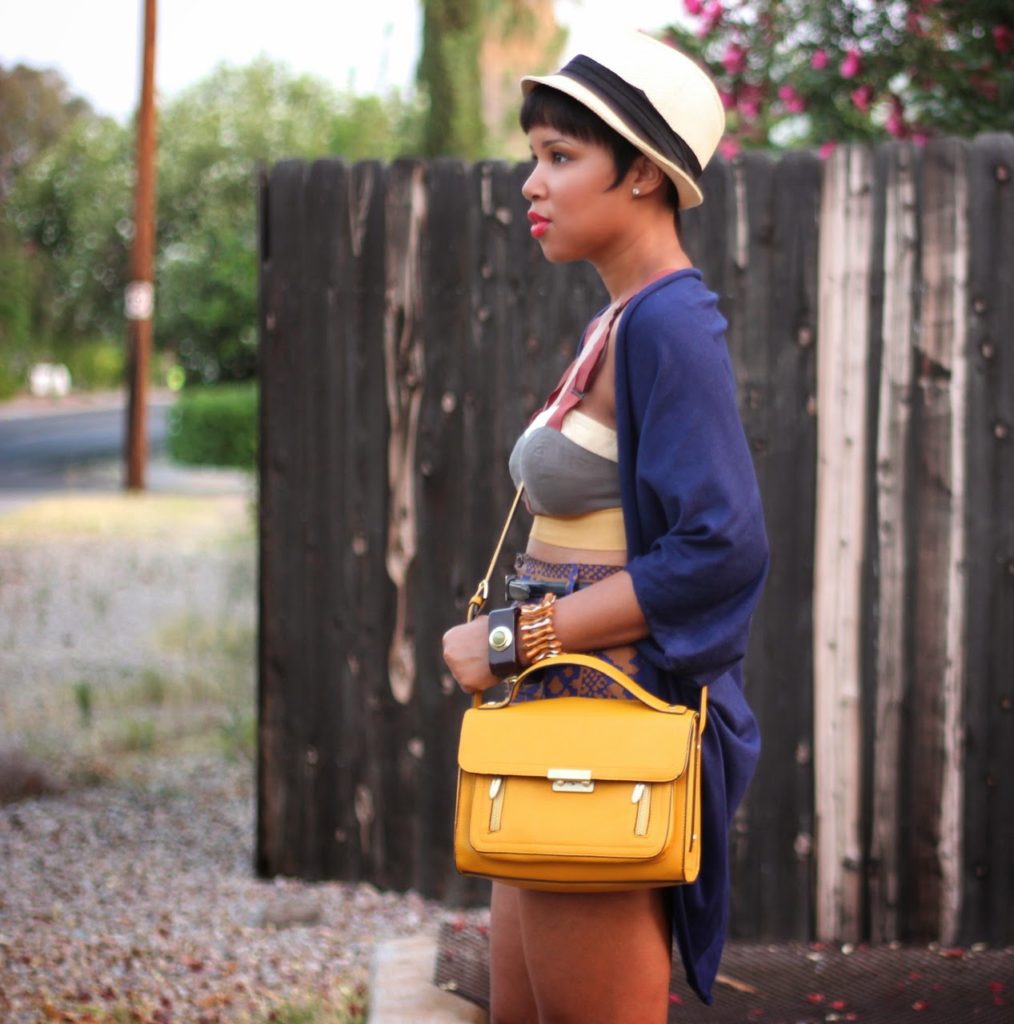 Hat: BCBG, Bag: 3.1 Phillip Lim for Target, Bracelets: Dillard's and Consignment Store Find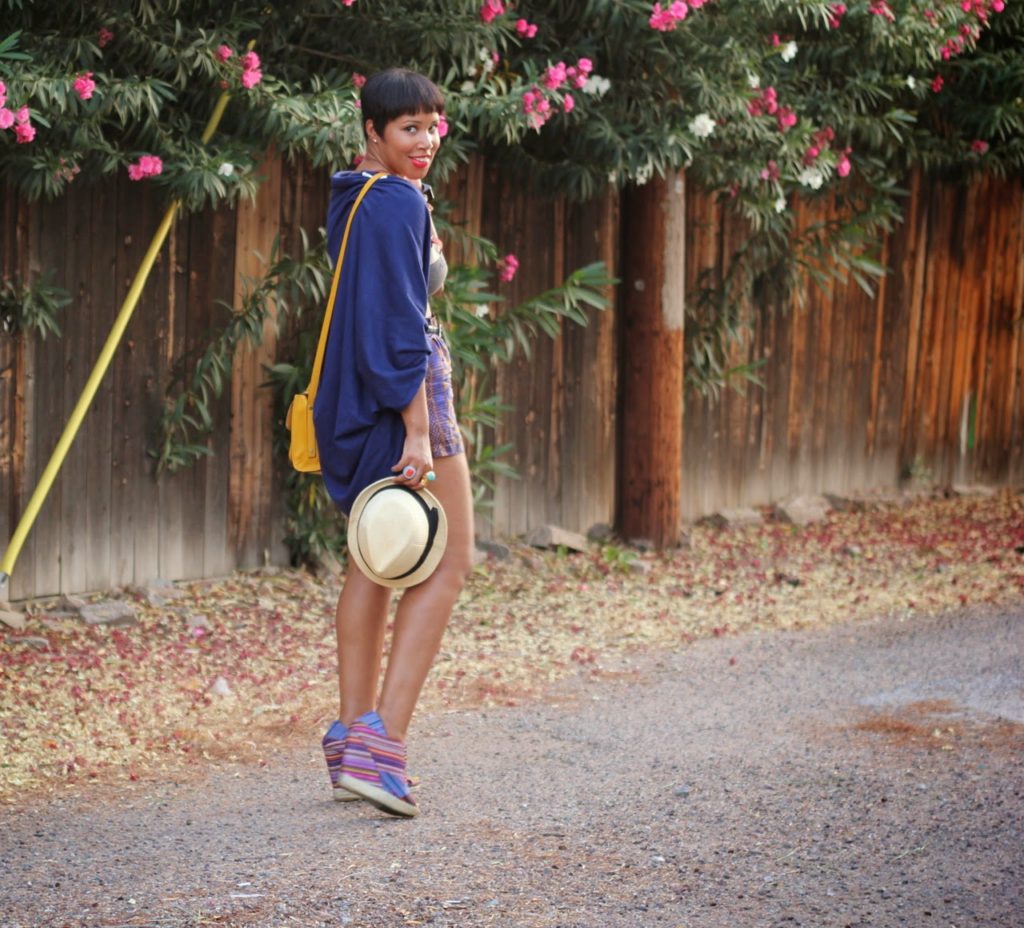 Cardigan: Zara, Shorts: Whit, Shoes: Chinese Laundry
Get the Look:
ASOS Bra Top – No Longer Available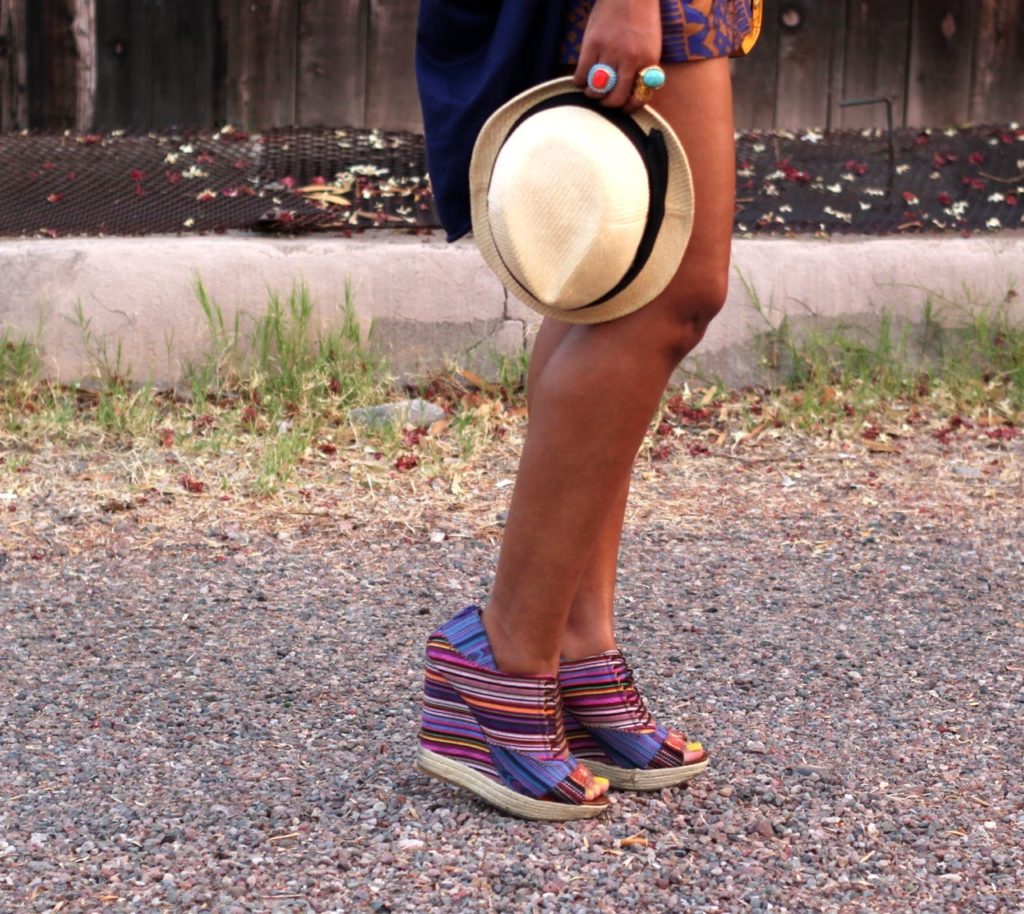 Hat: BCBG, Rings: YSL and Target, Shoes: Chinese Laundry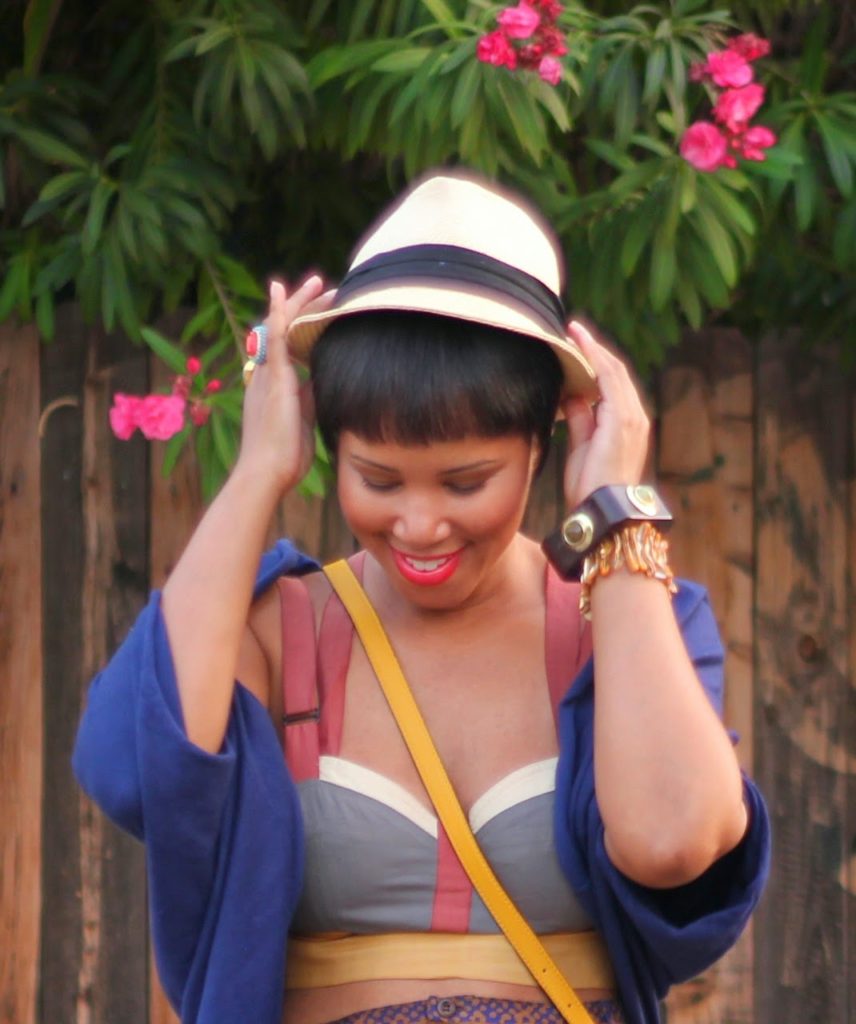 Hat: BCBG, Rings: YSL and Target, Bracelets: Dillard's and Consignment Store Find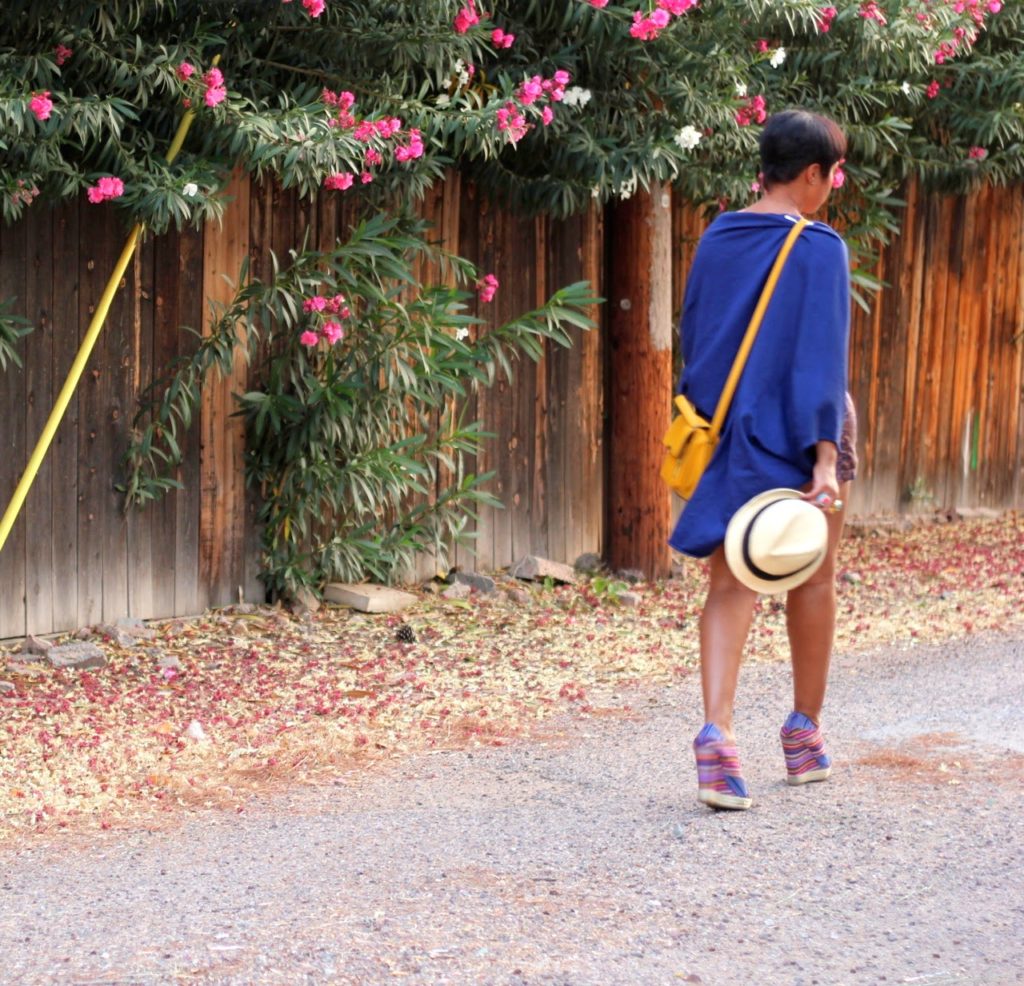 Cardigan: Zara, Shorts: Whit, Bag: 3.1 Phillip Lim for Target Shoes: Chinese Laundry