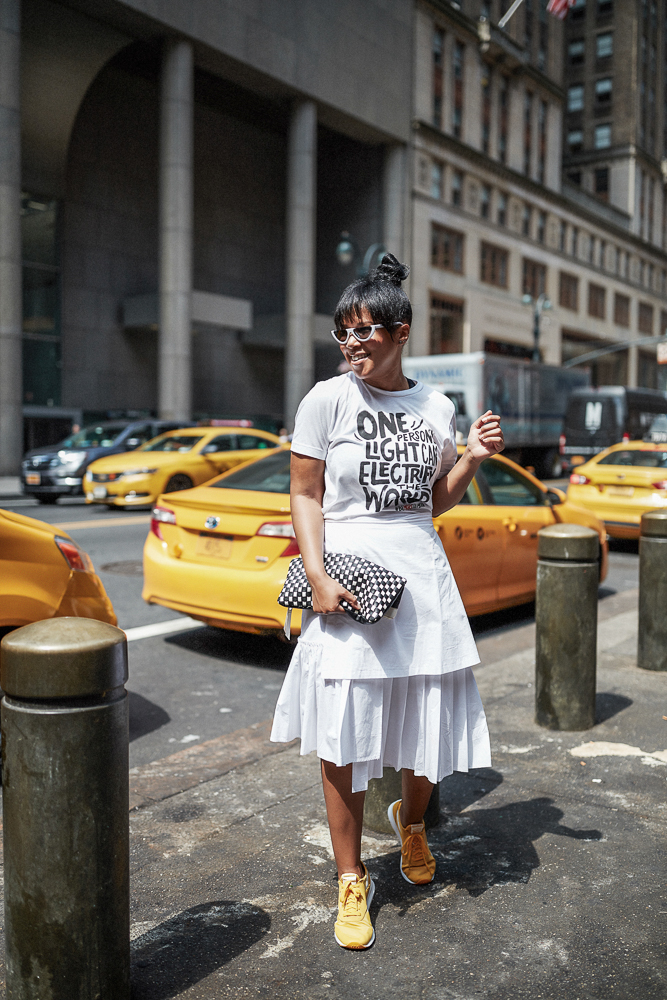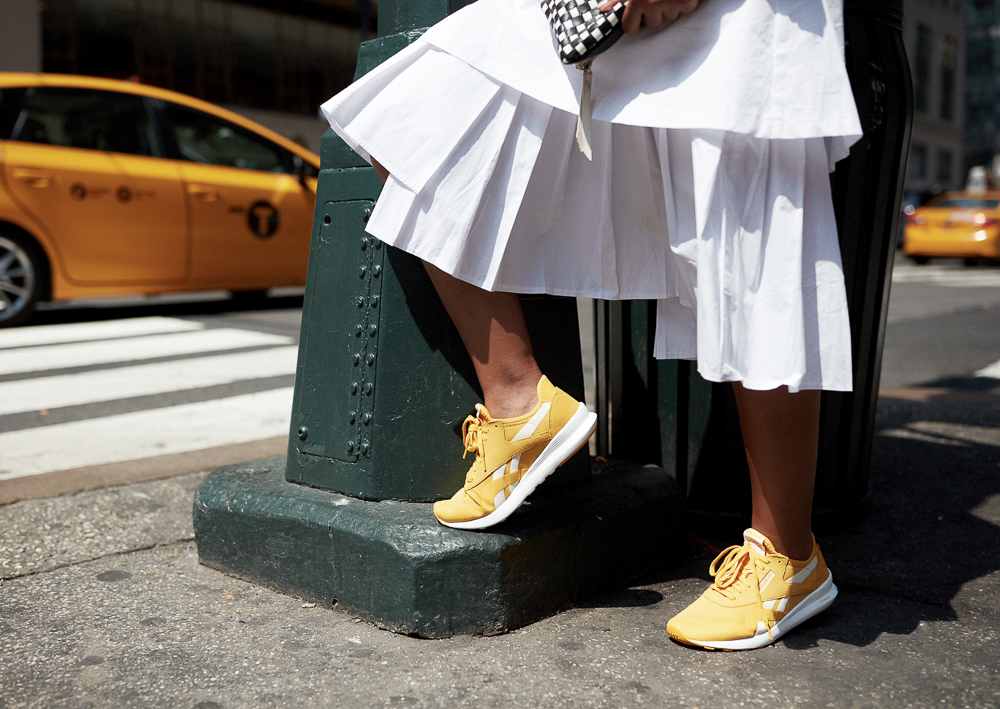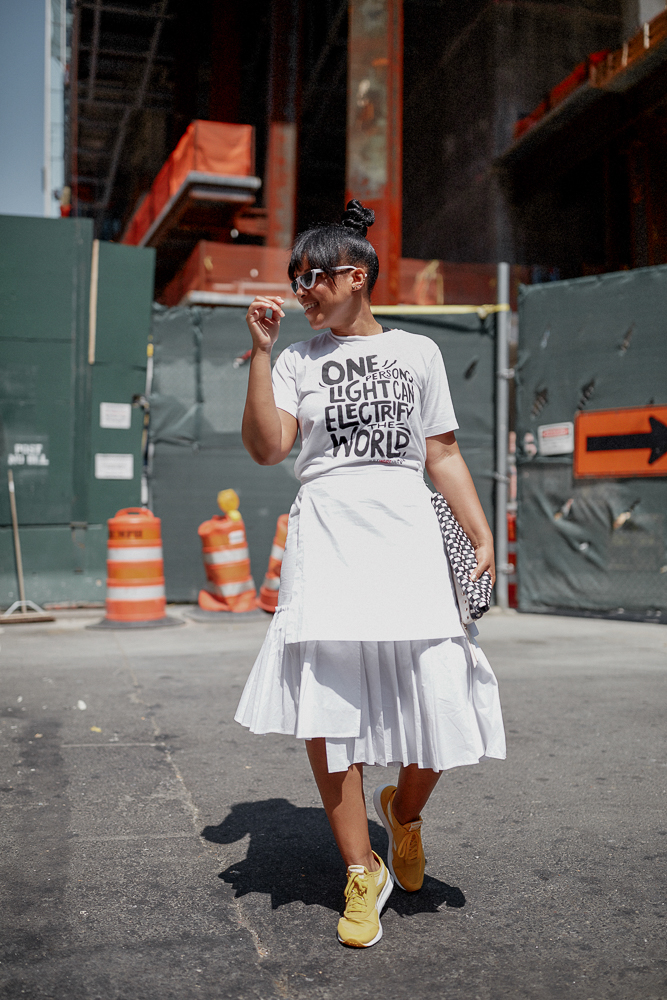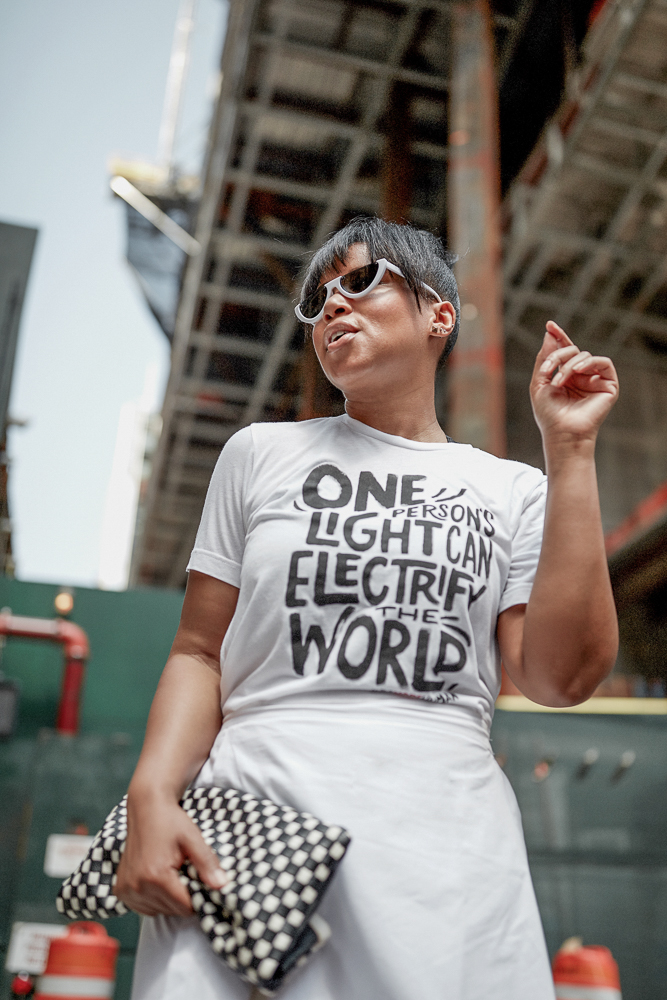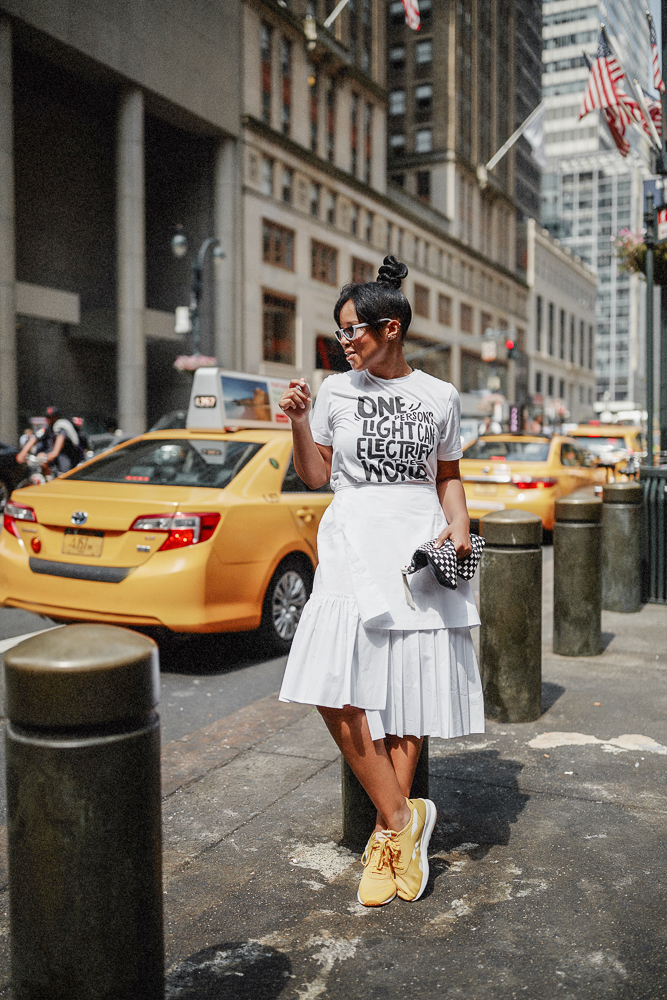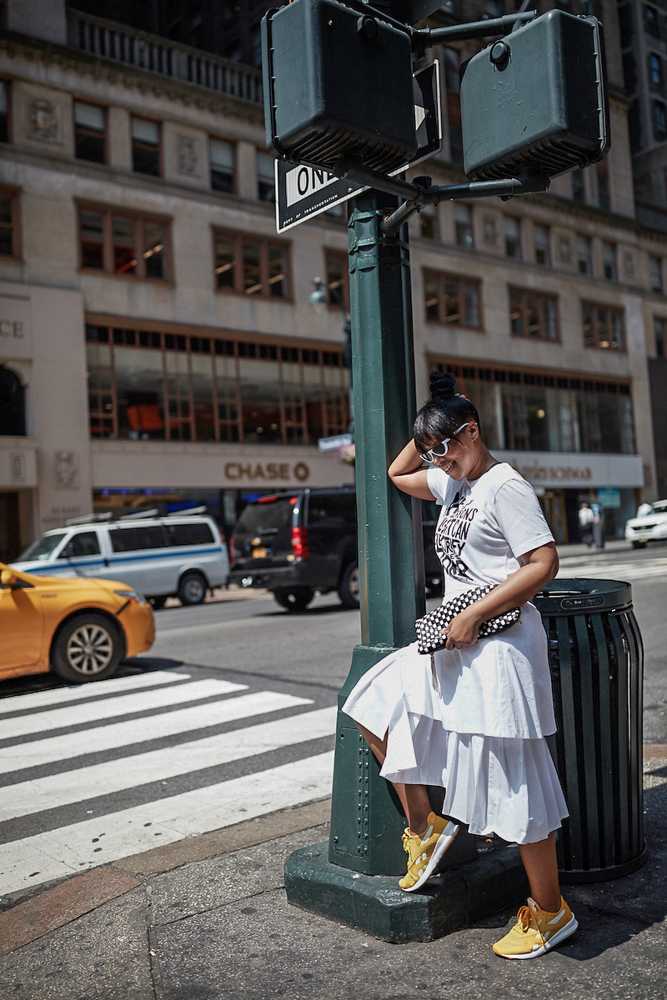 I love a logo tee with a message! The good vibe from the t-shirt vibrates out to everyone who comes in contact with it. Who knew that something so simple could generate positive energy for so many people.
Sometimes, I've even forgotten that I was wearing a logo tee with a message and random people will give me a head nod and try to dap me up. Then I remember that I'm wearing something with a message that other people find inspiring and I return the smile. It really is a good moment.
This message from this tee, "One person's light can electrify the world", reminds be of the poem from Marianne Williamson that I first experienced while watching Akeelah and The Bee which ends with "…And as we let our own light shine, we unconsciously give other people permission to do the same."
Don't you just want to walk around shining?! I know I do.
Get The Look:
'Be More Human' Tee c/o Reebok – Sold here
Gloss The Label Half Frame Sunnies – Similar here
ASOS Midi Tennis Skirt – Similar here
Nasty Gal Clutch – No Longer Available
Classic Nylon SP Shoes c/o Reebok – Sold here
Photography: Marta Skovro