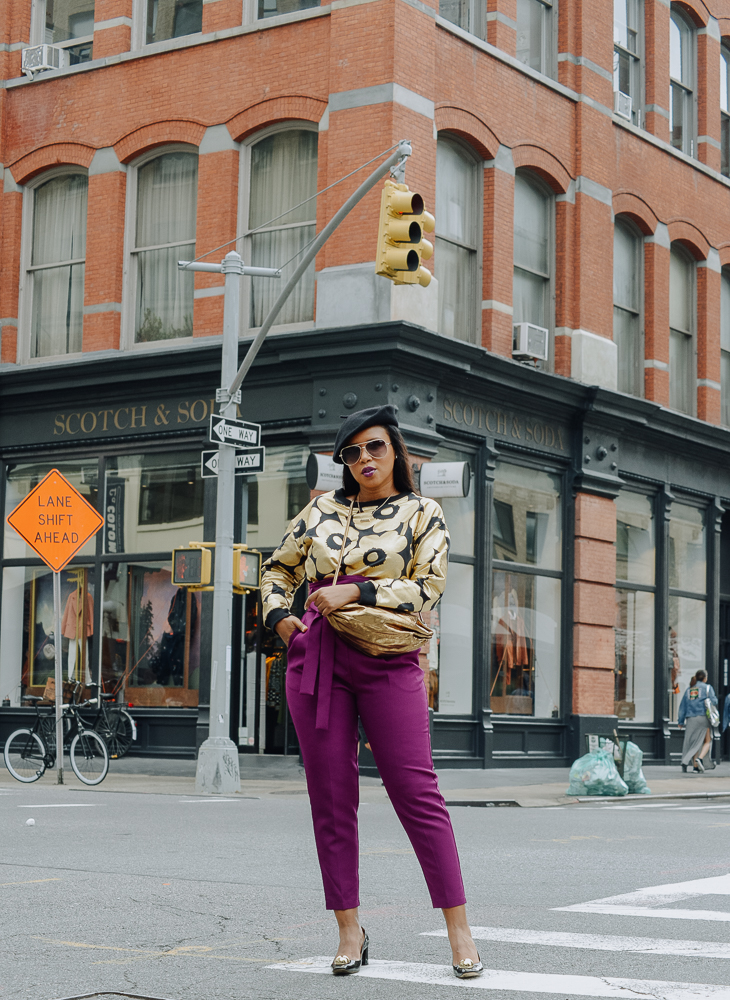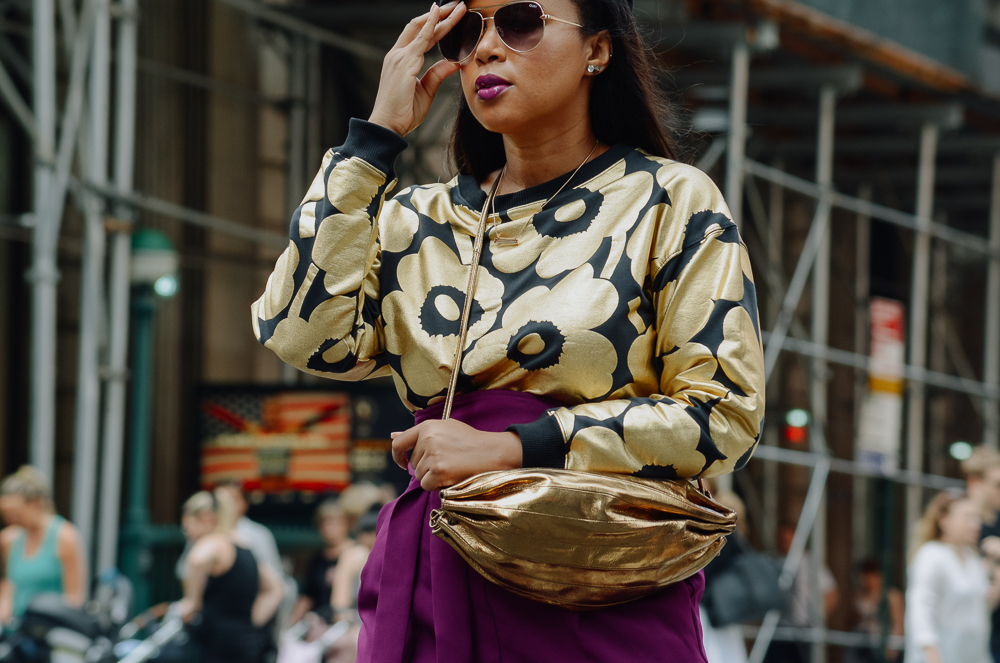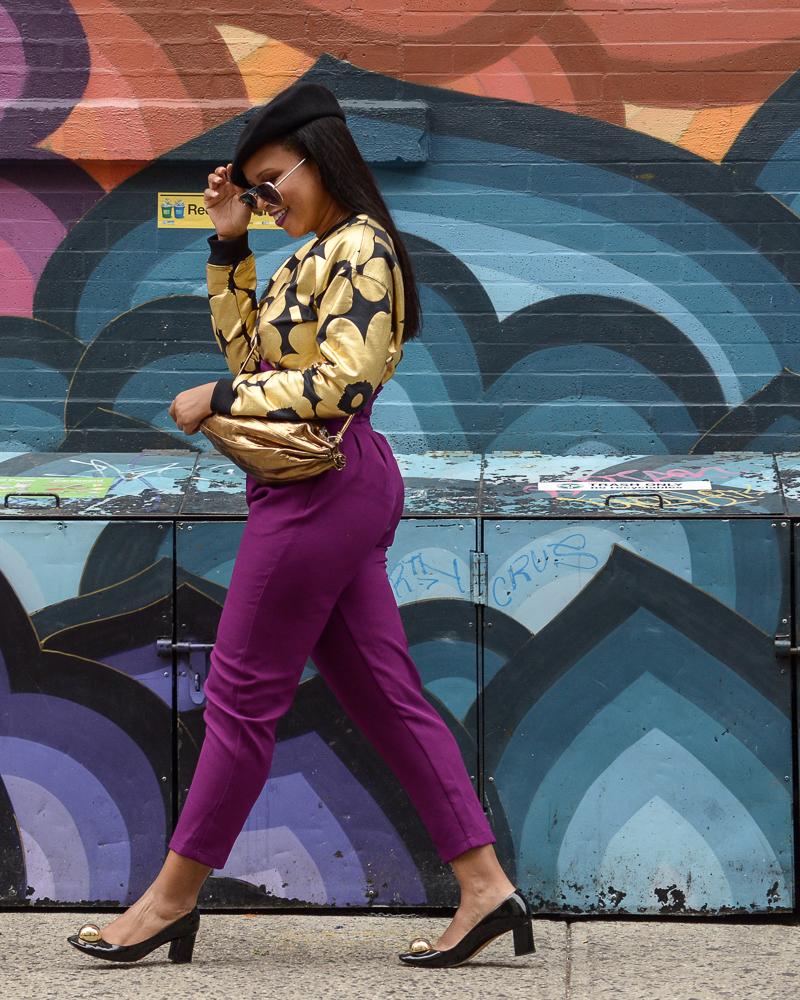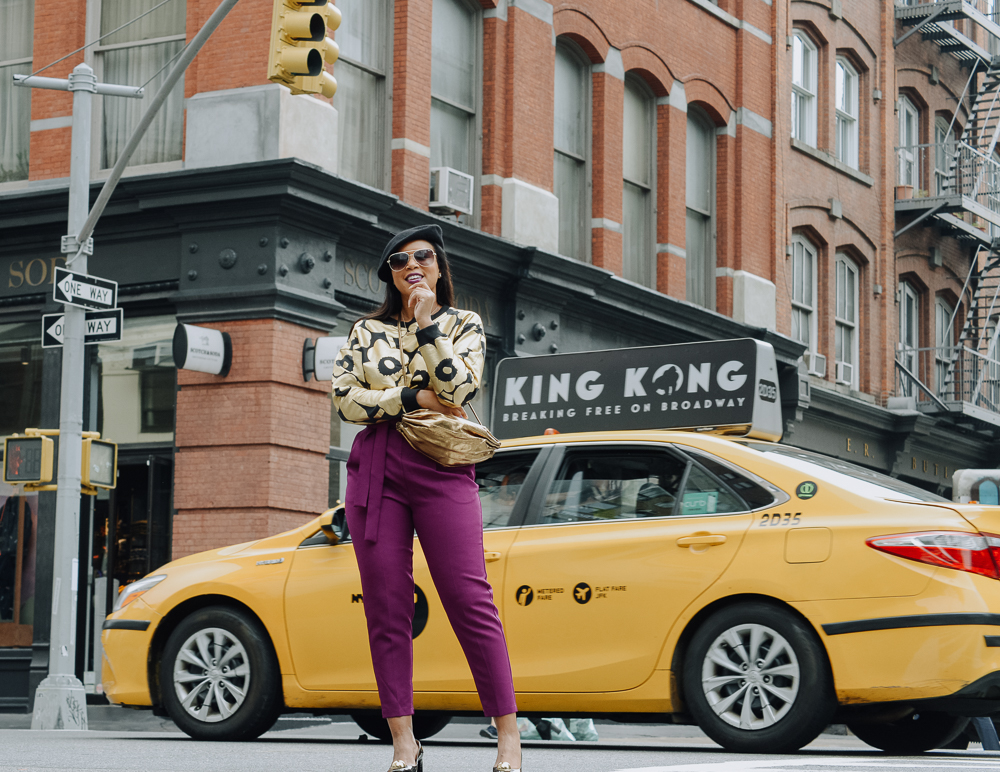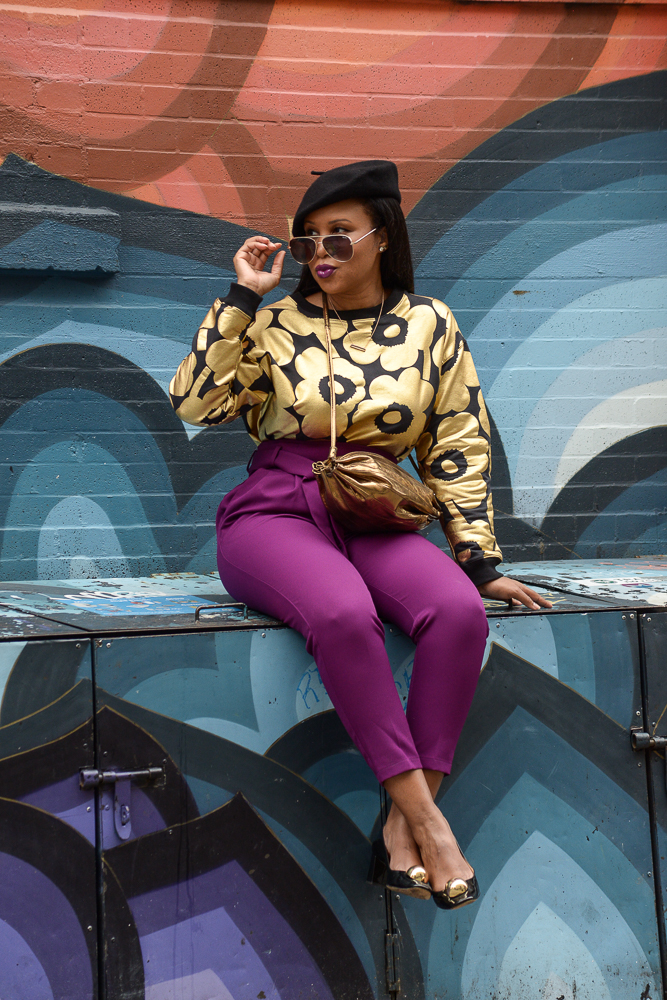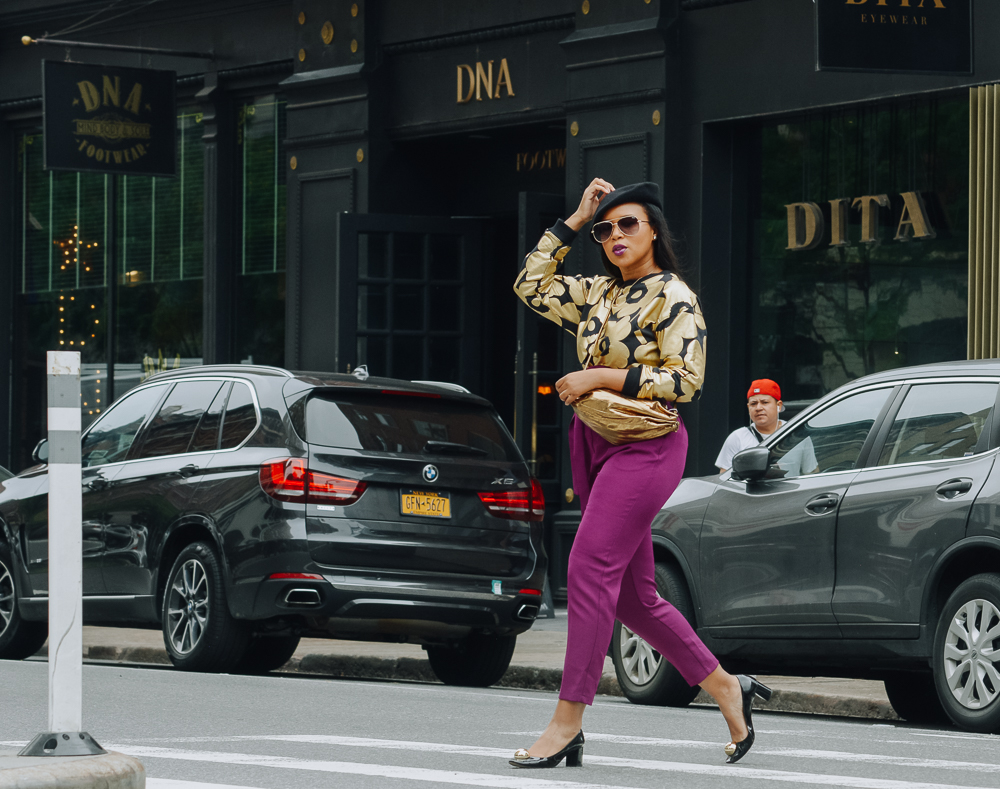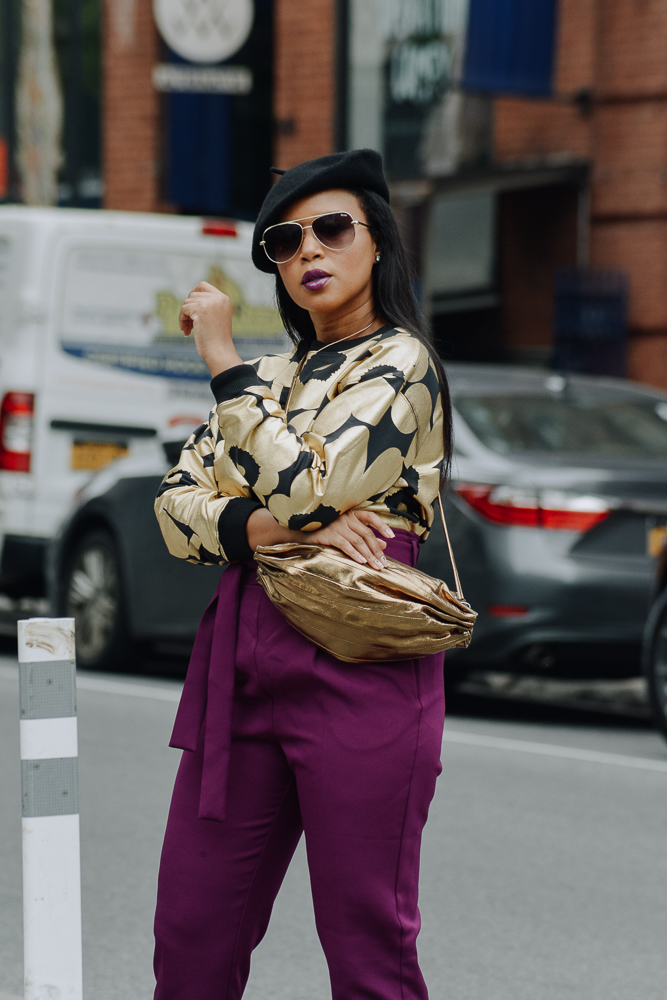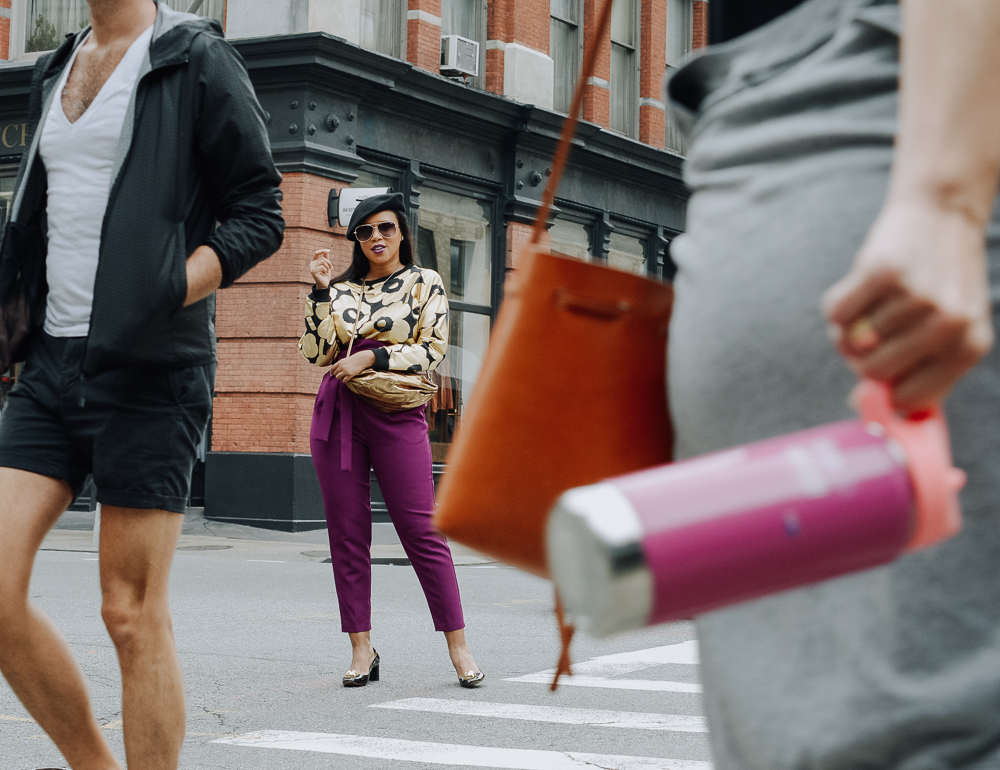 If you're a long time reader of The Werk! Place, you already very familiar with my love and adoration for color and prints. I just love the way infusing your look with color can change an entire mood. It's all in the way you feel about yourself when you catch a glimpse of your reflection in the window on the way to the coffee shop or how people look at you trying to figure out what exactly is going on and loving it.
So, a few weeks ago, Marimekko reached out and wanted me to style some pieces from their latest Fall collection. If you're familiar with Marimekko at all, you already know that this was a match made in prints and color heaven! So, of course, I was up for the challenge!
Marimekko Made Me Wear These Bold Pants!
I'm not going to lie, when I saw the line sheet for the items that they wanted me to style. I was a little thrown off. See, I spent the better half of one work day going through the site and figuring out how I was going to style a few pieces from what was currently available. The team hit me with a curve ball, like, 'Nah, not those. Style these'.
After a perusing the Fall line sheet, I was obviously attracted to this gold and black Kerria Unikko flower power sweatshirt and the gold Karla Bag crossbody. I, also, selected a purple striped button-up shirt from the brand which I will style later on in the month. So, when it came time to style the black and gold sweatshirt, the obvious and, also, boring choice was to pair it black bottoms. Like, that's easy.
I don't like easy.
So, when I spotted these super pigment high-wasted pants from ASOS, I knew they would be the ones to bring the sweatshirt to life. I'm obsessed with the color of these pants. OBSESSED.
Seriously, what's not to love about them?
Tiff Tip: Leaving Boring for Someone Else
Honestly, when you have the choice to be a little bit more exciting with your clothing, why would you actively choose boring? Leave those easy options for someone else.
Buy the gold sweatshirt.
Wear the bold purple high-waisted pants!
Live a little.
Get The Look:
Black Beret c/o The Model Behavior – Similar here and here
Kerria Unikko Sweatshirt c/o Marimekko – Sold here
ASOS Design High Waisted Pants – Sold here
Karla Bag c/o Marimekko – Sold here
Quay X Desi Perkins Aviator Sunglasses c/o PopSugar – Sold here
Kate Spade Dazzle Shoes
Photography: Chuck Marcus