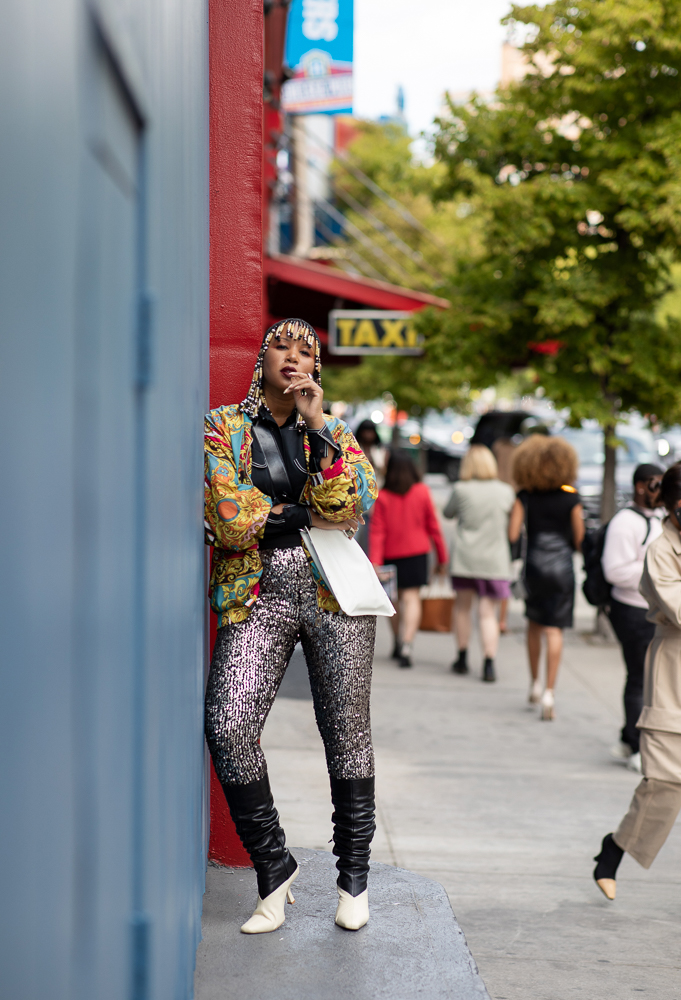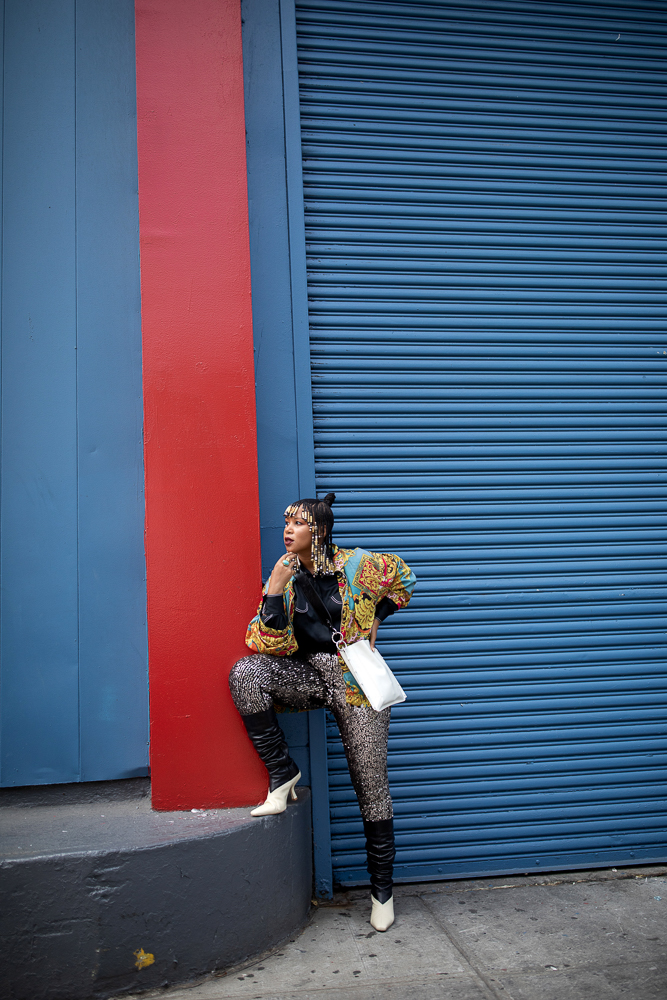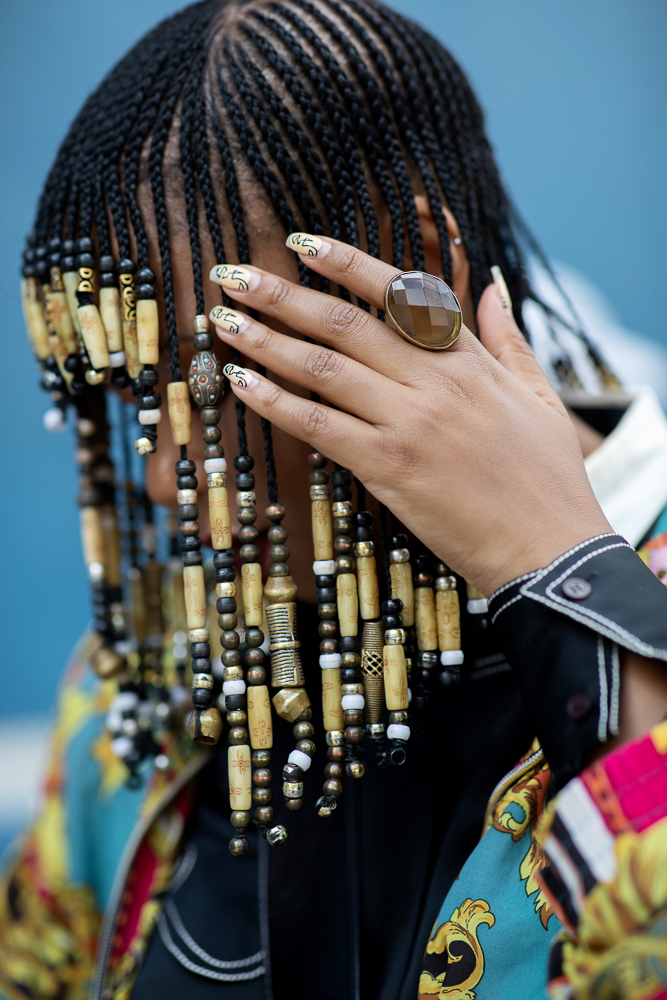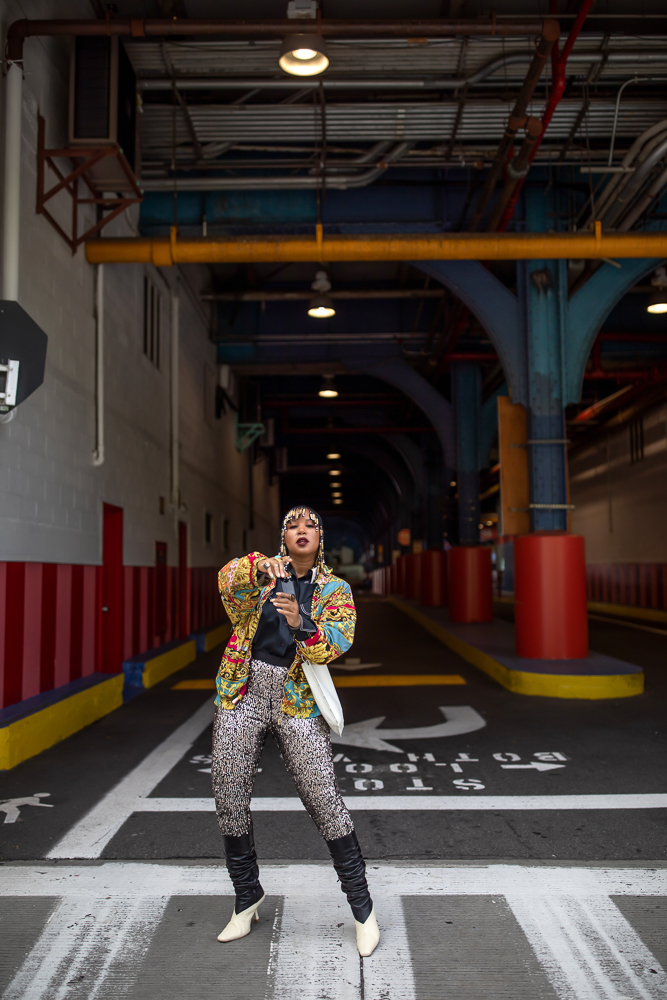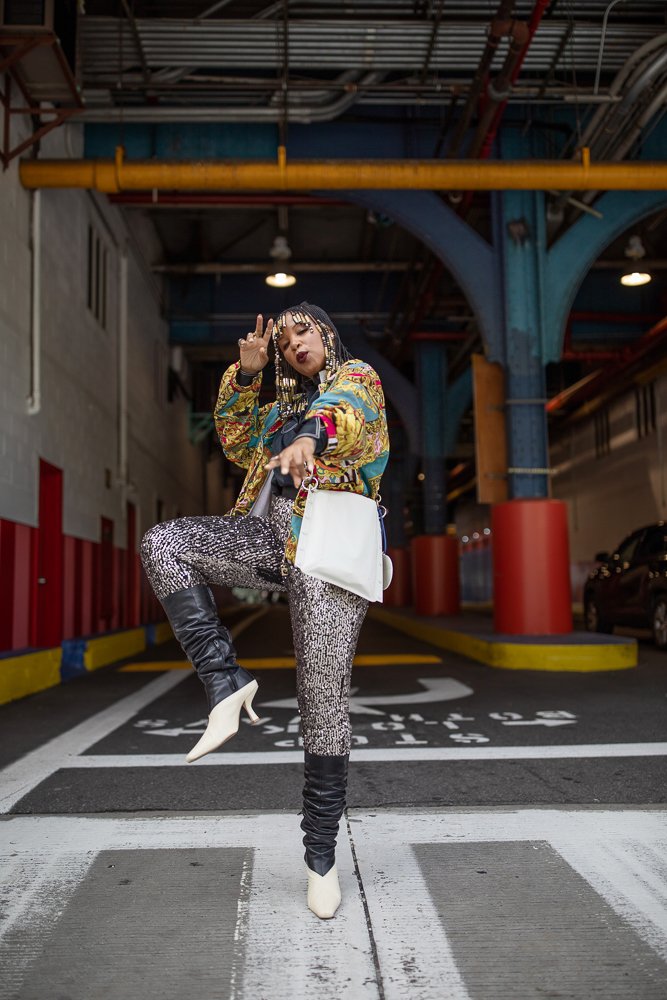 Don't get me wrong! Sitting in a NYFW show when I used to sit at a cubicle is a small miracle in and of itself. However, I've grown to really appreciate and enjoy some other aspects, dare I say it, better than the shows themselves.

I hope this doesn't get my invitations revoked for next Season. Eek!
Three Favorite Things That I Love About NYFW!
Street Style, Street Style, STREET STYLE! Bay-bee, let me the tell you about the fashion show going on outside of the shows. It's literally fashion magic. Women are showing up by the boatloads giving their on twist and take on the styles of the Season. It's absolutely a party for your eyes.
The Connections. New York Fashion Week is like one big Fashion Family Reunion. Now, that I live in the city and hit the streets on a regular basis as seen on my IG Stories via Tiffany Does the Most, I, now, run into tons of familiar faces. As an out-of-towner, it's a great opportunity to connect with PR agencies and other Blogger Baes in real life!
The Dinners, Events and Parties! Naturally, when you bring the most fashionable people in the world together, brands and organizations want to take advantage of the opportunity. While people are hurriedly scrambling from show-to-show, the events and dinners give you an opportunity to connect with some old acquaintances and make some new ones. The parties are just mainly for the fun! It's an opportunity to be present and provide a little balance after a day of running from show to show.
Now, I just want to conclude in saying, that I still do love the shows, but these other things really do amplify the entire NYFW experience!
Get The Look
Vintage Pierre Cardin Jacket from Vintage by Misty – Similar here, here, here, and here
Vintage Western Style Shirt from Vintage by Misty – Similar here and here
Nasty Gal Sequin Leggings – Similar here
H&M Studio Leather Shoulder Bag c/o H&M – Sold here
H&M Studio Tall Leather Boots c/o H&M – Sold here

Photography: Marta Skovro