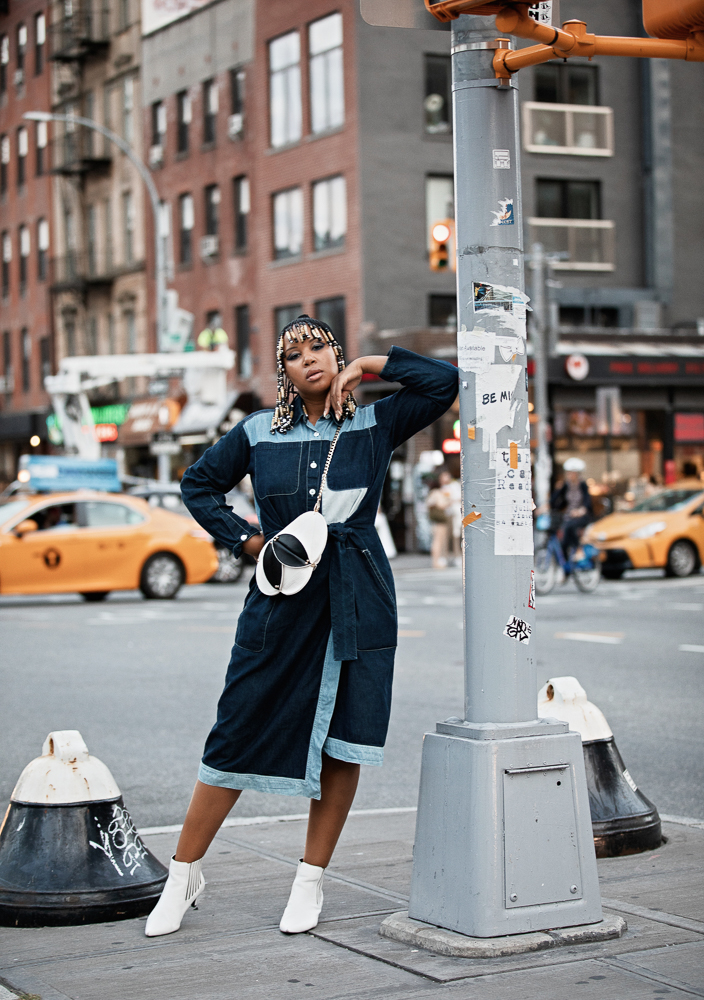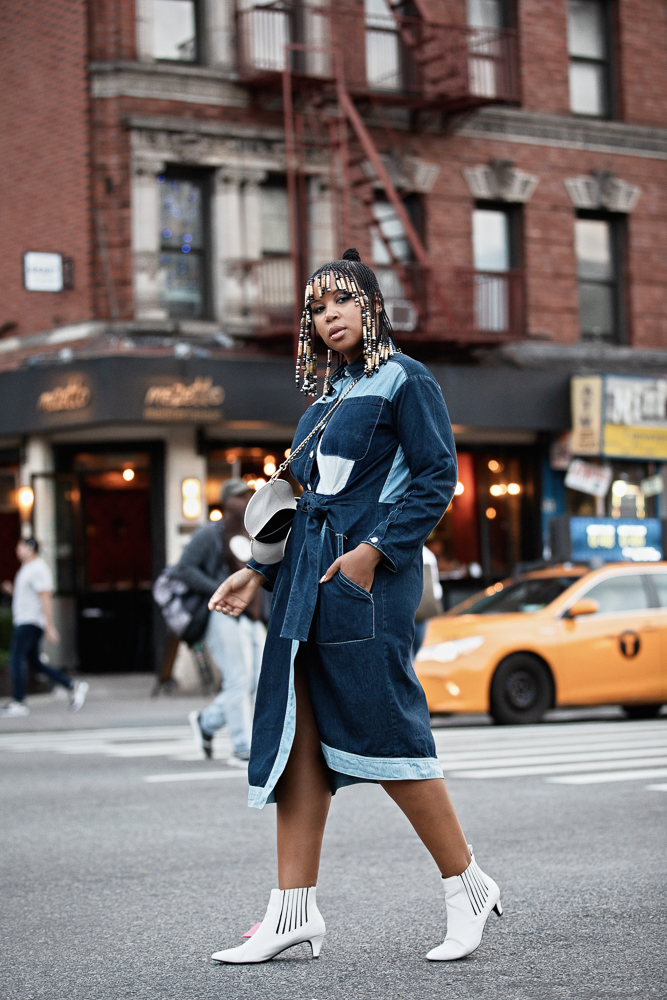 Is it worth it to come to New York for NYFW?
If you're in the fashion industry in any way shape or form, I'm going with 'hayle YES' it is worth it to come to New York for NYFW. Is water wet?

Now, don't come to New York and waste your time. Even if you don't have a ton of shows on your schedule, make sure that you're connecting with people that you've only met virtually in real life. Aim to set up a few coffee, lunch, happy hour and dinner dates. This is a really good opportunity to build relationships with other people in the industry.

Note: I would not suggest cold contacting a new person during this time as everyone's schedule will likely be packed out. Even if you're not based in New York, it's important to keep in contact with industry acquaintances year round. They'll be more receptive to meeting up during NYFW.
Where Should I Stay During NYFW?
I would definitely recommend staying in any metro accessible part on the island of Manhattan. Now, this is just my opinion, however I wouldn't imagine that it would be easy to navigate via train or car service during NYFW if you decide to stay in New Jersey, Brooklyn, the Bronx, Queens, or Staten Island. Most of the shows, events and parties will take place in Manhattan between Midtown and Downtown.
What are the Best Ways to Get Around During NYFW?
There's a reason that I said "metro accessible" part of Manhattan. Yes, the car service apps will be an attractive option as you'll likely be dressed to the nines. However, that car service bill will add up pretty quickly!

I typically like to get on the train to get around New York on a normal day just because it's more reliable. So, comfortable shoes should definitely be in the plans for a few of your looks. However, NYFW is about the fashion, and I'm positive that every look won't be comfortable enough for the train. Just plan to either stay close enough to the action that the car service bill won't be too crazy or budget around $7 – $20 per ride (depending on where you're staying) to get around during the day.
How Should I organize My Schedule?
The pace is going to be key! If you've done the work that I've mentioned here to get into shows, you may be tempted to RSVP 'yes' more than 'no'. You've heard it here first, you will burn yourself out doing the most during NYFW. It's a marathon not a sprint!

Here are a few things that have helped me maintain:
Plan to be out during the morning and afternoon shows or the evening shows, event and parties, not both.
Plan for lunch, travel time, and rest breaks (read = naps).
Drink plenty of water! I had to make myself skip the adult beverages and only stick to water to survive this past NYFW.
Try to eat well and take your vitamins! Listen, it's not a game and you will likely get sick if you're not paying attention.
Also, note: The front half of NYFW often has more going on than the back end as people tend to leave by Sunday or Monday. So, if you're feeling froggy, go hard for the first half and pace yourself during the second half.
How Do I Organize My Looks?
Make sure that you have the most current version of the Weather Channel app on your phone! In September, it's still very warm in NY. In February, it will either be an ice storm or surprisingly warm for February. It's literally a toss up!

So, I typically only pack one look per day. However, if you've established relationships with designers and they want to dress you for their shows, you may end up changing quite a few times during the day.

Keep in the mind that the paparazzi will be poppin'! If you're wanting to get the coveted street style photos from a few of your favorite publications, you'll want to pay attention to the NYFW calendar. The more popular the show, the more fashion show paparazzi will be outside of the show waiting to capture the who's who of fashion. It could be you!

So, make sure to be dressed to win!
What do I need to pack each day for the shows?
In terms of NYFW essentials, I would recommend packing a friend, a bottle of water, your camera, a pair of flats and an umbrella.

Try to bring the friend for moral support because it can be intimidating the first go-round. More importantly, you need someone to take your outfit photos. We talked about the water already and you'll need the flats if you want to be cute yet budget friendly and need to take the train. The umbrella is important especially in September. You don't want to get caught out there slippin'.

Literally.
What should I expect from NYFW?
'Hurry up and wait' comes to mind! Listen, fashions shows are actually very quick. You'll spend the majority of your time in the car or on the metro, waiting in line, and getting seated. The show will last maybe 15 minutes and then you're off to do the same rigamarole for the next show which is why these things here are my favorite things about NYFW.

Ok, that's it. That's the first-timers guide to NYFW.

If you have more questions or need something clarified, drop your question or comment in the comment's section below.
Get The Look
Colovos Denim T-Shirt Dress via Rent The Runway – Available here
(Use this link here and code: RTRTIFFANY for $50 off your first 2 months of RTR Unlimited)
Mini Flower Bag in Black and White c/o Ellia Wang – Sold here
Bleeker & Bond Beatriz Bootie c/o DSW – Sold here